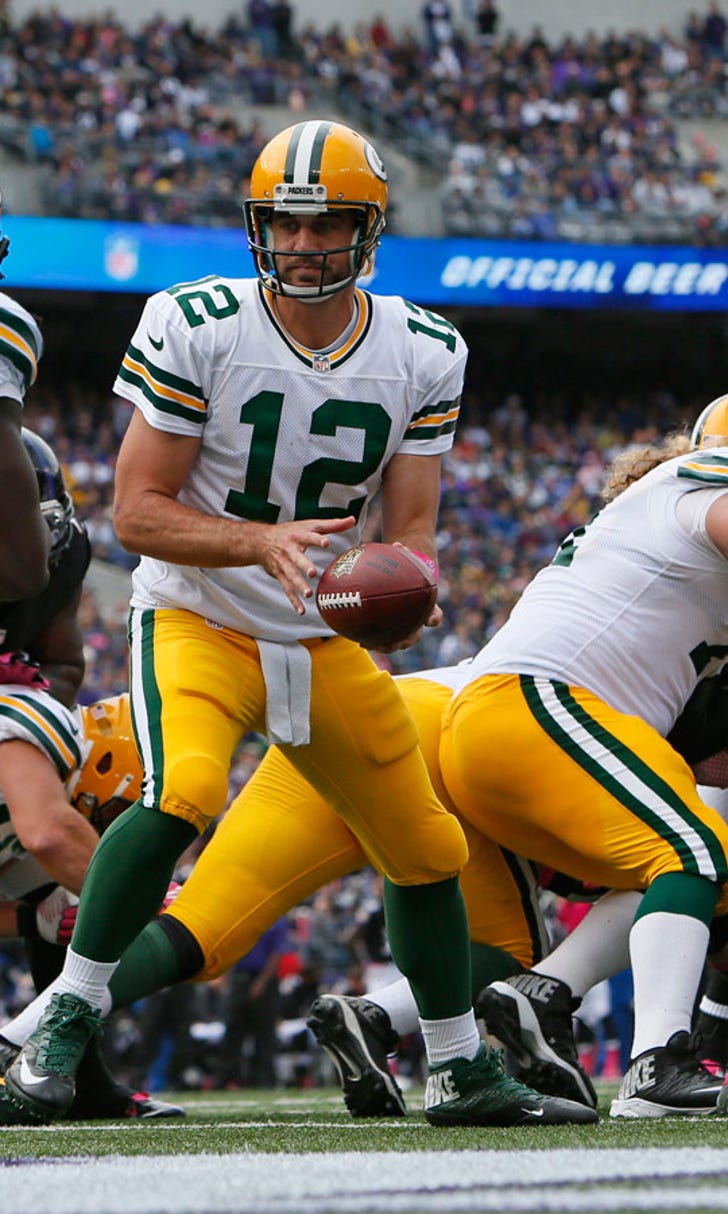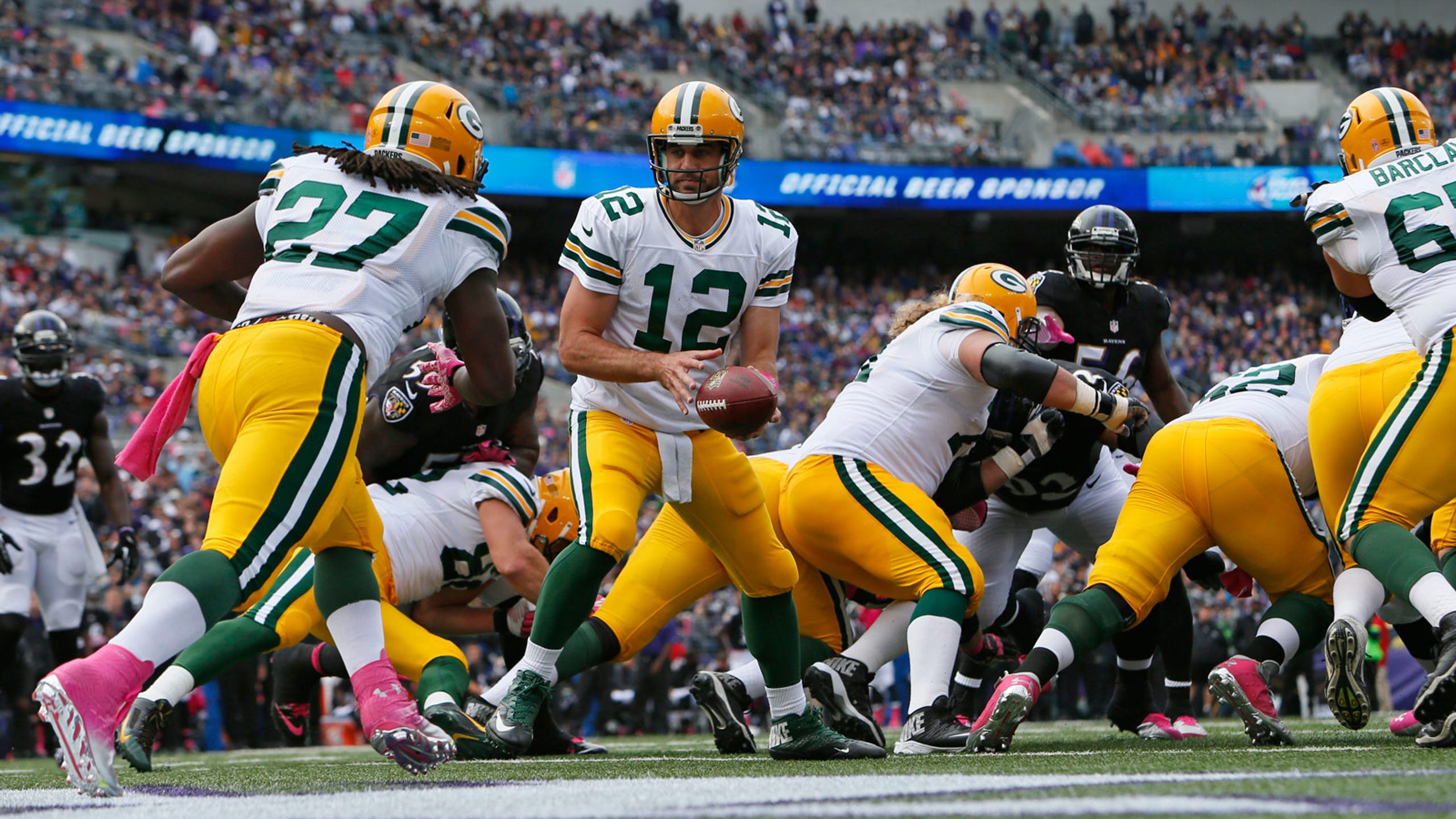 Packers 5 biggest strengths heading into offseason
BY foxsports • January 24, 2014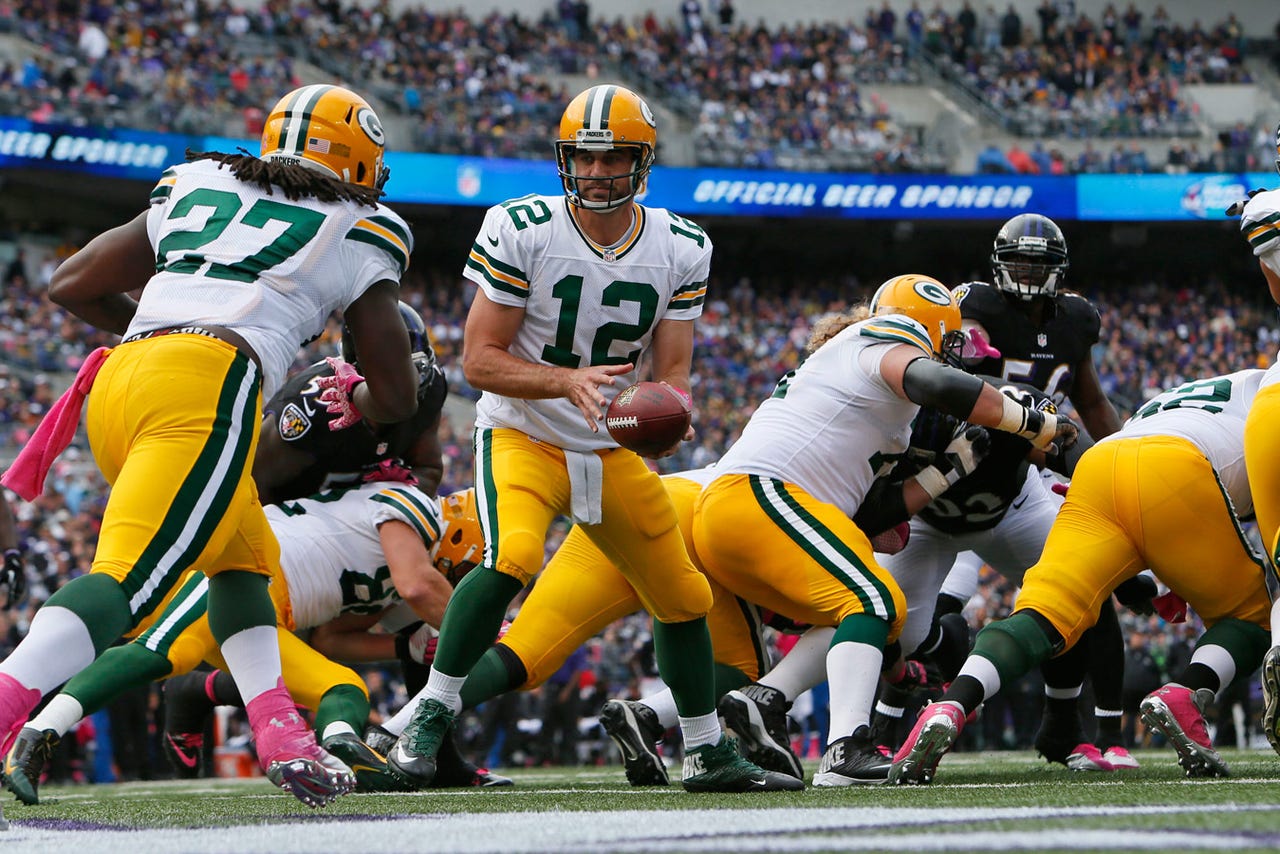 GREEN BAY, Wis. -- After a season in which the Green Bay Packers finished with a record of 8-8-1 and were eliminated on the opening weekend of the playoffs, positives are more difficult to come by than they were in the previous three years.
With the Packers switched into offseason mode now, there are still plenty of areas that they can feel good about while planning for the 2014 season.
1. Still having one of NFL's best quarterbacks, and he's in his prime
The luxury of having Aaron Rodgers can be enjoyed by general manager Ted Thompson and Green Bay's front-office staff for many years to come. There's an added benefit right now that Rodgers just turned 30 years old and has at least three seasons left in the prime of his career. And even beyond that, Rodgers will still likely be among the league's best quarterbacks, as Drew Brees (age 35), Tom Brady (36) and Peyton Manning (37) are proving. Rodgers obviously isn't going to miss seven starts every season, and as long as he doesn't, he keeps the Packers as the NFC North favorites into the foreseeable future. And, as was the case in 2013, as long as Rodgers leads Green Bay to a 6-2 record in the eight regular-season games that he starts and finishes, it still might be enough to get the Packers into the playoffs every year. He's just that good.
2. A running game, finally
Eddie Lacy was everything and more that the Packers could have hoped for when they drafted him with the 61st overall pick last year. An elite running back was the major missing piece of Green Bay's offense between 2010-2012 and Lacy is just getting started. Coach Mike McCarthy went as far as to describe Lacy as "green" and thinks he can "be even better." That's a scary thought for the rest of the league's defensive players, who found out during Lacy's rookie season that he's the last person they want to see running at them at full speed. Once Rodgers and Lacy get a full season together (they were only healthy at the same time for six games), they could be the most dangerous quarterback-running back duo in the NFL. Making the situation even better for the Packers is that, with a dominant starter in place, running backs like DuJuan Harris and Johnathan Franklin (and perhaps James Starks if he's re-signed) can fall into backup roles that should allow them to shine. Now that McCarthy knows just what Lacy is capable of, he can dream all offseason about plays that force defenses to choose whether to focus on Green Bay's passing game or its running game. Very few defenses will be able to stop both areas if Rodgers and Lacy are clicking.
3. Offensive line stability and depth
The Packers' offensive line was under fire in 2012 for allowing Rodgers to get sacked more than any quarterback in the NFL. McCarthy made a major switch last offseason to swap the left side and right side of the offensive line, and even with a major hiccup (Bryan Bulaga tearing his ACL during the Family Night scrimmage), it worked. Josh Sitton thrived at left guard, as did T.J. Lang at right guard. Fourth-round pick David Bakhtiari did what no other NFL rookie in 2013 did, starting every game at left tackle and vastly outperforming the spot at which he was selected. Looking toward next season, this should be a very good group. Bulaga returns and will bump Don Barclay to the bench, which will be a big upgrade to the starting lineup and to the reserve unit. Green Bay would likely best be served in re-signing Evan Dietrich-Smith at center, but even if that doesn't happen, JC Tretter is a promising option who's waiting in the wings. If there's a starting unit of Bakhtiari, Sitton, Dietrich-Smith, Lang and Bulaga, with Barclay, Tretter and Derek Sherrod on the bench, that's a talented, deep group and one that the Packers can feel confident in for next season.
4. Clay Matthews is still a player to build around defensively
The caveat with Matthews is that he's frequently injured. He missed five games during the 2013 season and four games in 2012. Matthews has a history of hamstring issues and now has to worry about whether his twice-surgically repaired right thumb will have full functionality. But even with that, the fact is that every NFL team would love to add Matthews to their defense. He commanded double- and triple-teams yet again in 2013, giving a lot of opportunities for teammates to make plays (see Monday's piece on team weaknesses which will explain how the Packers are lacking a strong complement to Matthews). Even with only 571 snaps this past season, Matthews led Green Bay with 7.5 sacks and tied a career-high with three forced fumbles. Matthews will be 28 years old when the 2014 season begins, but even if he can only be counted on to be healthy for 12 games, he's a piece that the Packers can build around for two or three more seasons.
5. Two potential defensive stars from 2012 draft emerging
Mike Daniels was Green Bay's best defensive player in 2013, his second year in the NFL. Casey Hayward was one of the Packers' two best defensive players (either him or Matthews) as a rookie in 2012. Though Hayward had a lost season to follow that up due to a hamstring injury before training camp that eventually landed him on injured reserve, there's no reason to believe he won't get back to his rookie form, or better. While Thompson isn't batting anywhere near 1.000 with his draft picks (and no general manager is), finding Hayward in the second round and Daniels in the fourth round were both steals. Daniels has a motor that doesn't stop, making up for his lack of ideal height from a defensive lineman. He played in just less than half of Green Bay's defensive snaps in 2013, so his challenge will be in attempting to become an every-down player. Even if that doesn't happen, though, Daniels is a force as a pass rusher. Cornerbacks coach Joe Whitt believes Hayward can be a lot more than the nickel defensive back that he was in 2012. Regardless of whether Sam Shields is re-signed or Tramon Williams is brought back, Hayward will get his shot to prove Whitt right next season. If it's not until 2015 that Hayward has a starting job at outside cornerback, there's no evidence to suggest he won't at least be among the league's best nickel backs.
Follow Paul Imig on Twitter
---