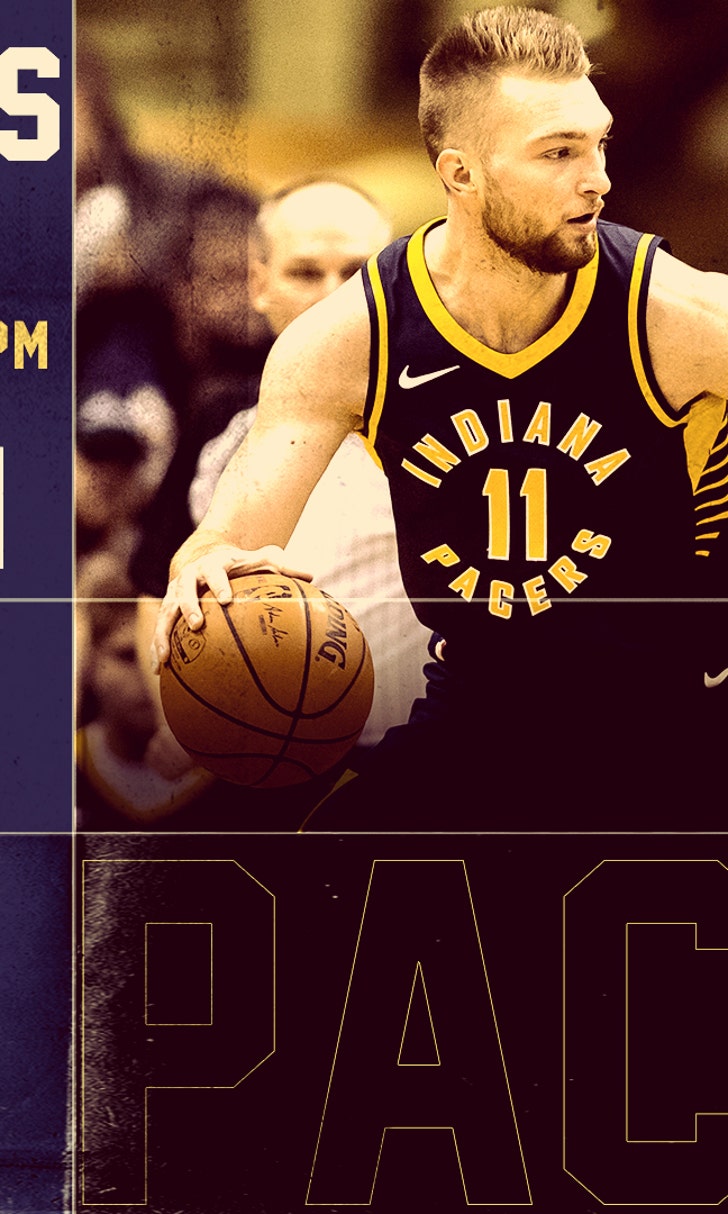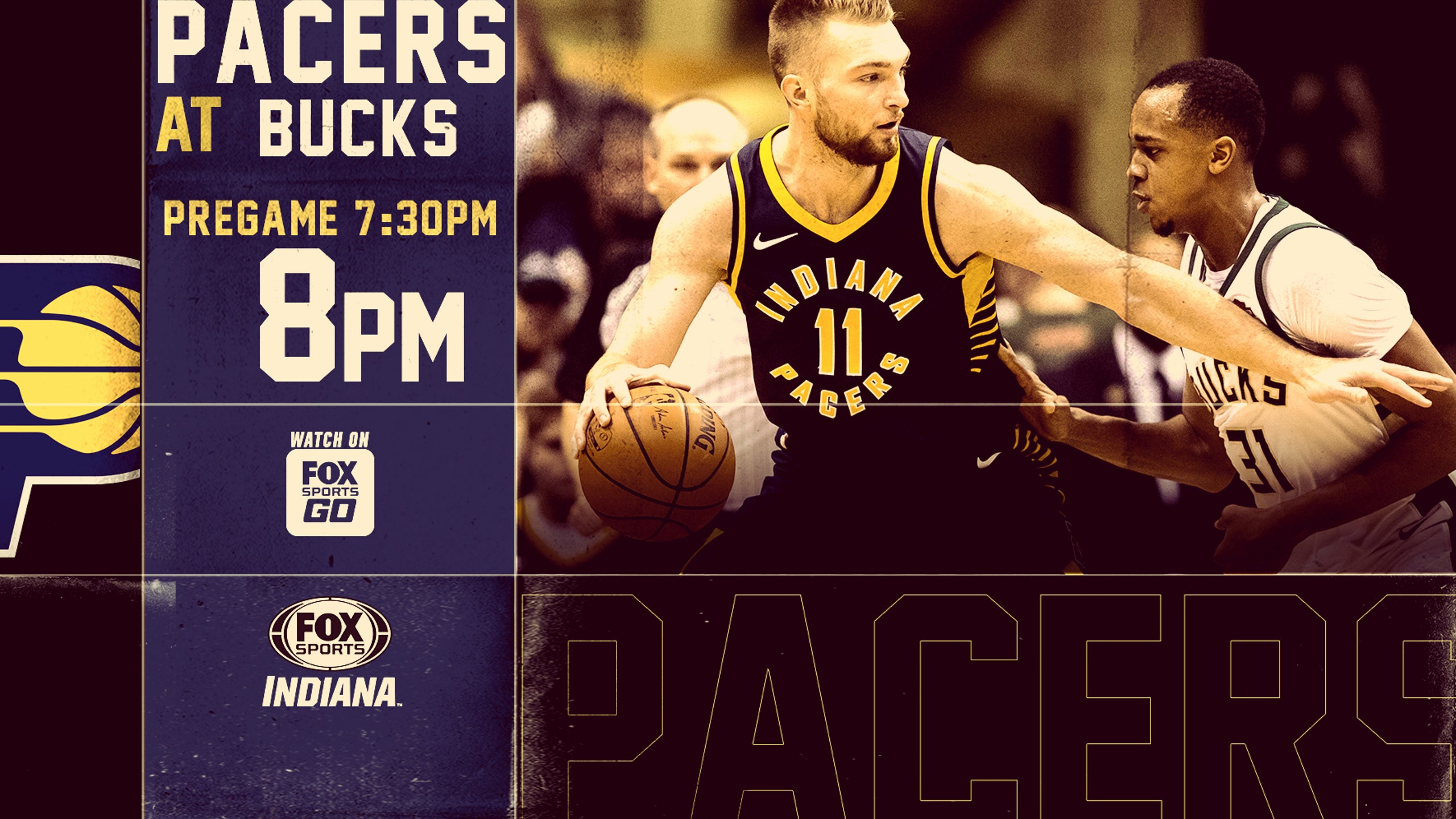 Pacers will try to get back on track against Bucks
March 2, 2018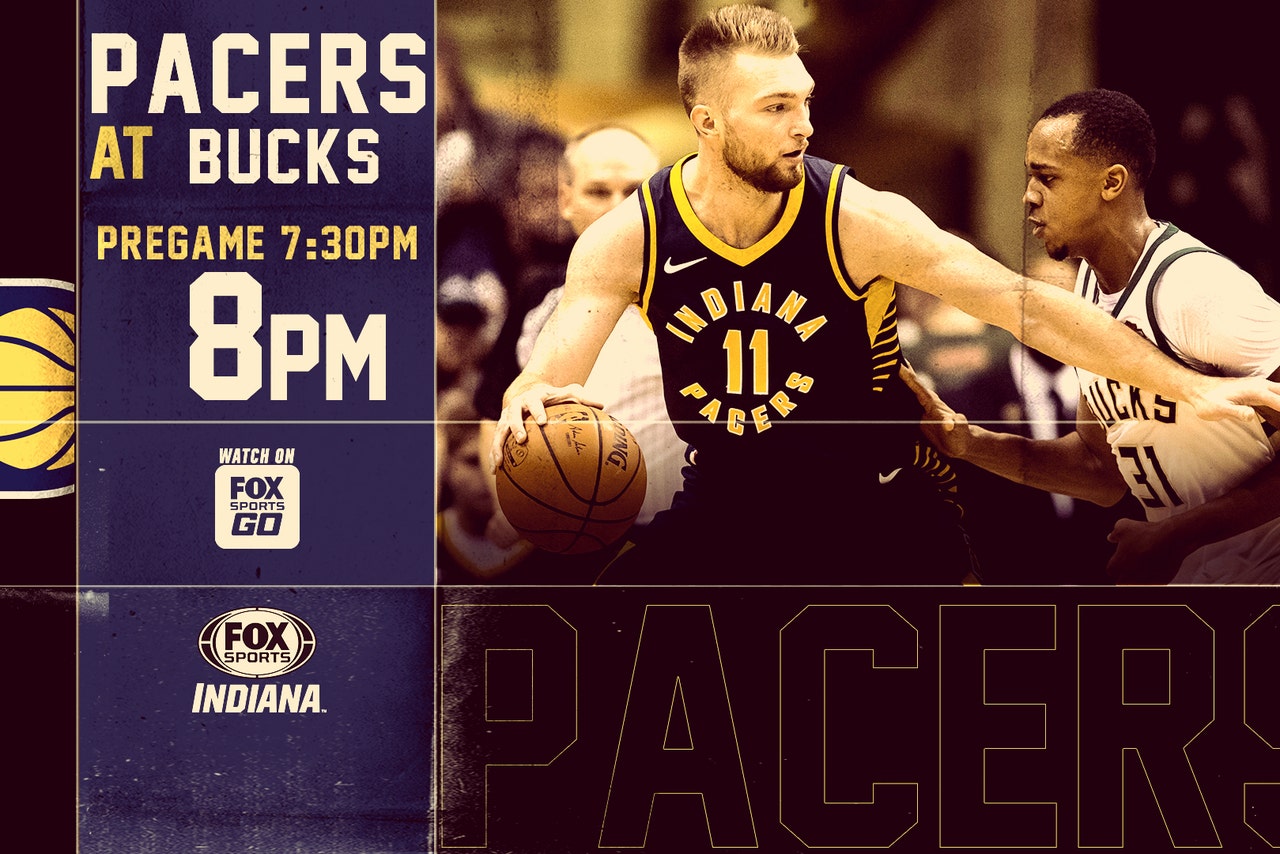 MILWAUKEE -- Averaging 22.6 points, 9.8 rebounds and 5.3 assists during the month of February would be reason to celebrate for most NBA players.

Giannis Antetokounmpo, however, is not most NBA players.

The Milwaukee Bucks' starting forward put up those numbers last month, marking the worst statistical month of his season as far as scoring and rebounding.

With the calendar flipping to March, Antetokounmpo hopes to reassert himself as the Bucks make their charge toward the postseason starting Friday night when they host the Indiana Pacers at the Bradley Center.

Being more aggressive is a primary focus for Antetokounmpo, whose ability to get into the paint has been hindered somewhat by injuries to point guards Matthew Dellavedova and Malcolm Brogdon. With those two out, Antetokounmpo has had to shoulder more of the load running the offense and by his own admission, has been trying to do more to incorporate his teammates into Milwaukee's offensive sets.

"I think I've tried to move the ball because I've been playing a lot of point guard with the second group," Antetokounmpo said. "Trying to move the ball, make the right plays. But I've probably got to change my mentality. I've got to be who I am by nature and be more aggressive."

That mentality should help significantly in terms of getting to the free throw line. He's second in the league in free throw attempts this season but after averaging 9.4 through his first 45 games, he averaged 6.5 in Milwaukee's 12 February games and went the entire game without an attempt in a loss to Detroit Wednesday night -- Milwaukee's third in a row.



It marked only the second time this season that Antetokounmpo failed to get to the line and interim coach Joe Prunty was less than pleased about the development.

"I think teams are being physical with him," Prunty told reporters after Wednesday's game. "And that's about it. We'll say that."

Friday's game features teams bunched tightly in the Eastern Conference standings. Indiana holds the fifth spot, a game ahead of Milwaukee, which sits seventh.

Indiana will also be looking to get back on track after opening a four-game road trip with losses to Dallas and Indiana, two of the league's worst teams.

The Pacers were burned by sloppiness their last time out. They turned the ball over a season-high 24 times against the Hawks, who converted those miscues into 29 points.

"We've been a team that has taken care of the ball, one of the better teams in the league," coach Nate McMillan said after that game. "Tonight, just a lot of one-on-one play, playing in traffic, just loose with the basketball. We had several guys with three or more turnovers. Just not sharp at all out there."



When the Pacers have held onto the ball, they've struggled putting it into the basket -- especially from distance.

They're 16-for-52 on their trip while Oladipo is 1-for-12. He's confident, though, that his shot will start falling.

"You give me that shot nine more times, I think I'm going to make it eight," Oladipo said. "Obviously, I haven't been shooting it great from 3. I'm aware of that. I just got to keep working on it. Shoot with confidence -- don't think about it and just let it fly."

The teams have met twice already this season with each side winning on its own home court. After Friday's game, the Bucks and Pacers will meet once more this season, Monday night in Indianapolis.
---
---