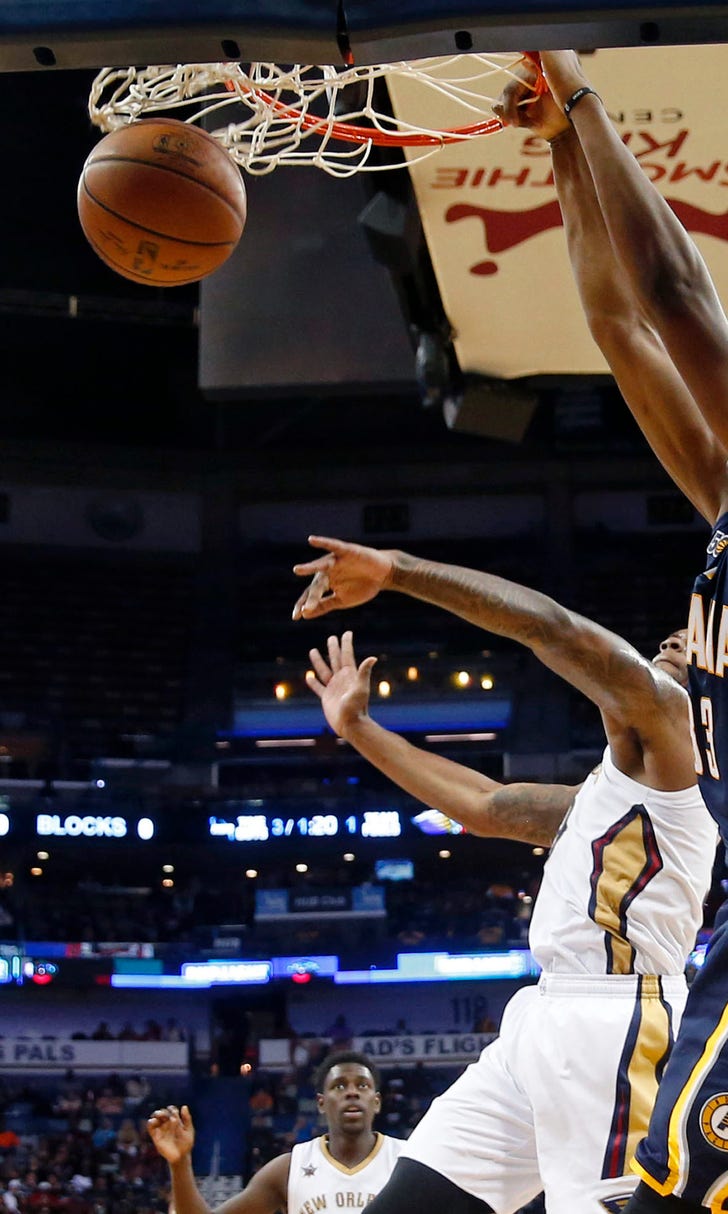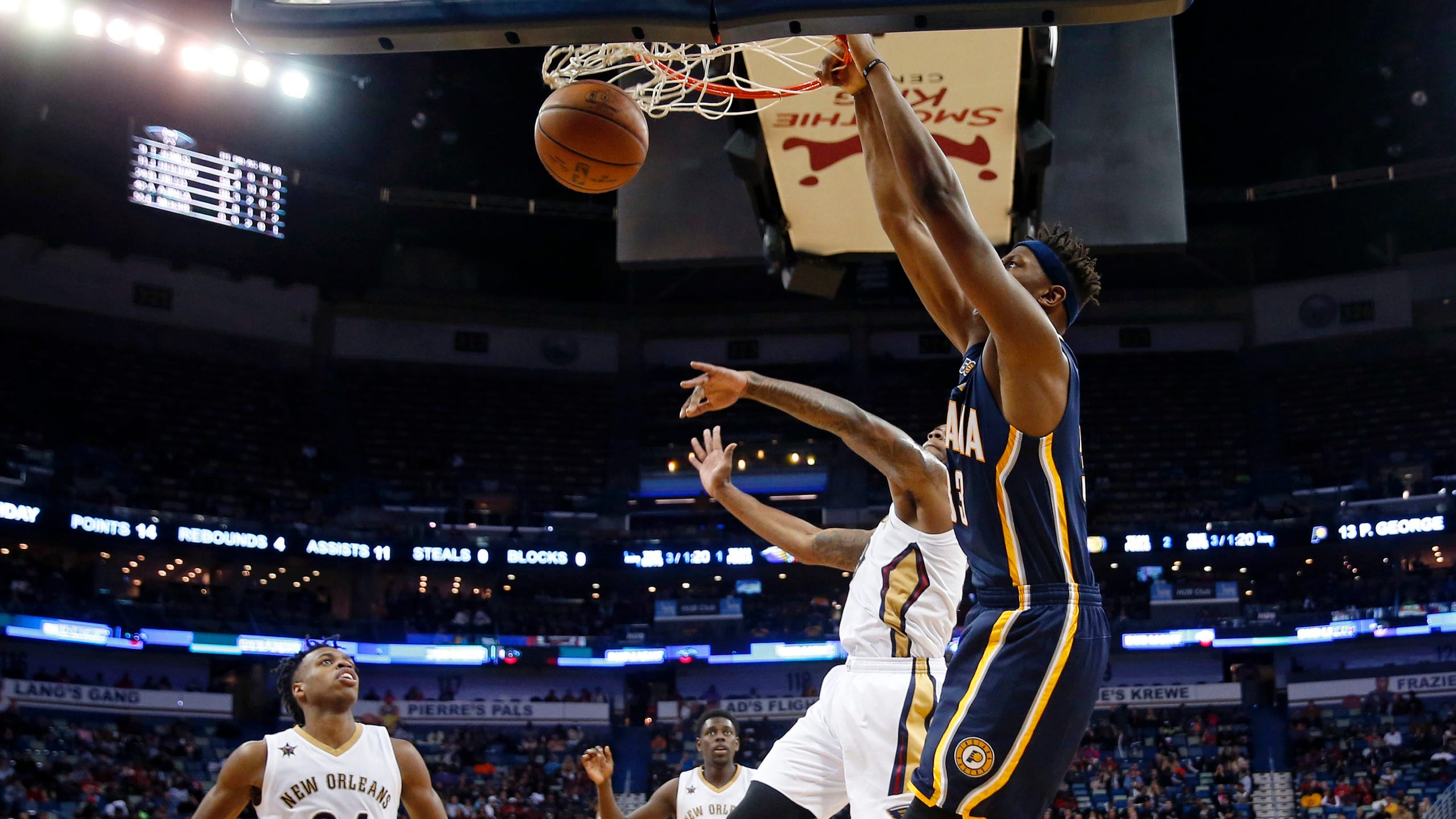 Pacers seek to salvage final game of road trip at Detroit
BY Mike Nahrstedt • December 16, 2016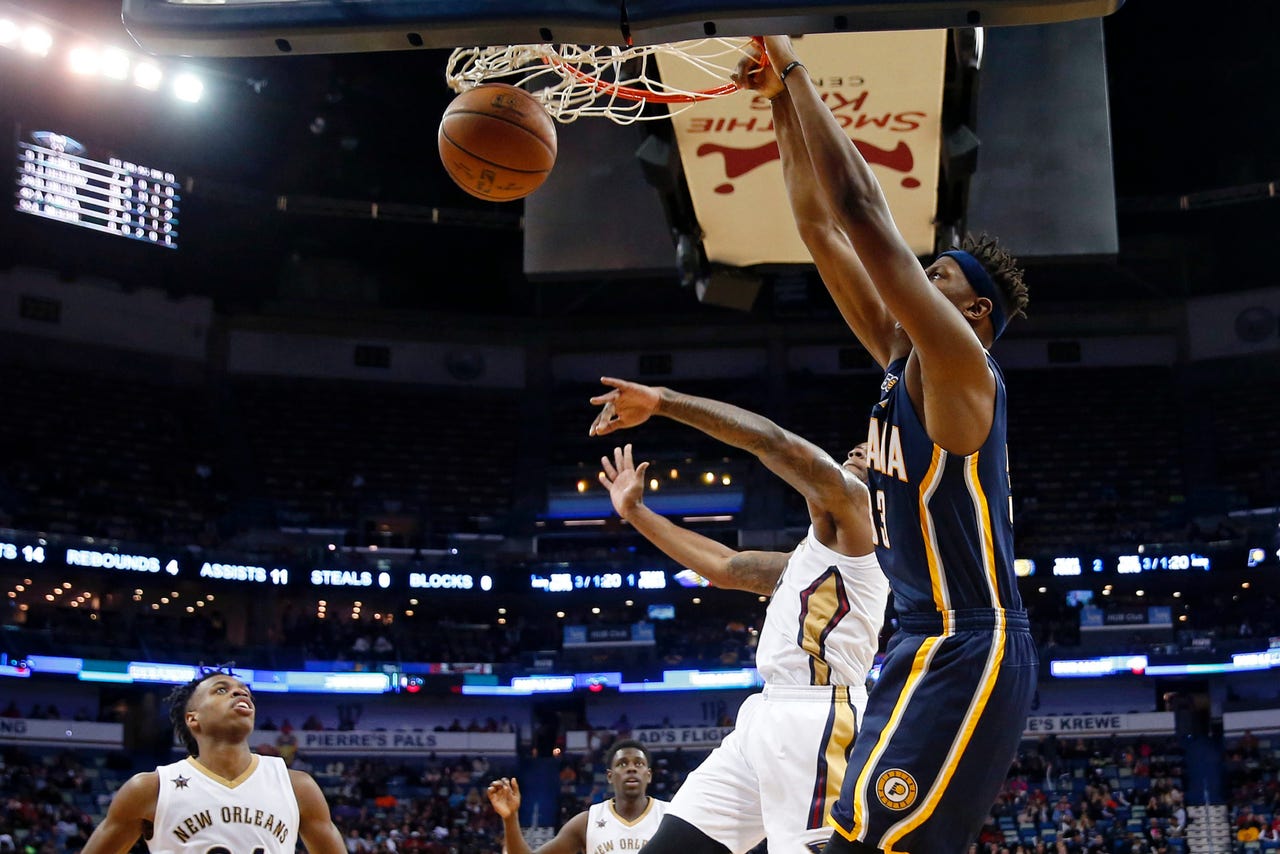 A couple of NBA Central Division rivals mired in mediocrity will be looking for bounce-back performances Saturday night.

The first of four meetings between the Indiana Pacers and Detroit Pistons will take place at The Palace of Auburn Hills.

The Pacers (13-14) have lost their last two games and the Pistons (14-14) are stuck in a win-one, lose-one cycle.


 

After a victory in Dallas on Wednesday, the Pistons allowed a season high in points while getting pounded by Washington 122-108 in a road game Friday night.

The Wizards shot 57.1 percent from the field while becoming the first Pistons opponent in eight games to reach 100 points. Washington's starting backcourt of John Wall and Bradley Beal combined for 54 points and 15 assists with just one turnover.

"We couldn't handle their guards at all," Pistons coach Stan Van Gundy said. "They were getting wherever they wanted on the floor and then making plays. Then the other guys shot the ball well, too. But those two guys just destroyed us."

Detroit was outscored 68-50 in the second and third quarters. The Pistons' only bright spots were guard Kentavious Caldwell-Pope, who had 24 points, and reserve forward Jon Leuer, who contributed 19 points, seven rebounds and five assists.

"We didn't play defense," point guard Reggie Jackson said. "It's pretty frustrating. We let one slip away. All we can do is move past this one and get ready for tomorrow."

The Pacers are looking to salvage the finale of a three-game road swing. They lost to Miami 95-89 on Wednesday and New Orleans 102-95 on Thursday.

Indiana will not have two of its backcourt rotation players available. Monta Ellis is sidelined with a groin injury and Rodney Stuckey has a strained left hamstring.

"It puts a big dent in our rotation with Rodney being out and Monta being out," coach Nate McMillan told the Indianapolis Star. "Everybody has to be ready to play. That will push up Aaron Brooks a few more minutes and C.J. (Miles) will see some time at the wing position."

McMillan's club led 90-85 with under five minutes to go against the Pelicans, then fell apart as New Orleans reeled off 15 straight points. Pelicans All-Star big man Anthony Davis controlled the paint with 35 points, 16 rebounds and five blocks.

"We had some open looks that we didn't knock down," McMillan told the Star. "They made some plays down the stretch and Anthony Davis had a big block. On those missed shots, they ran out and we didn't rotate back in transition. They were able to get the lead on that."

Davis' big night offset a strong performance by Pacers center Myles Turner, who finished with 26 points and eight rebounds. Indiana's usual top scorer, forward Paul George, was limited to 18 points and committed five turnovers.

"I just think we went stagnant," forward Thaddeus Young said to the Star. "We didn't make shots and we had contested shots where we could have swung the ball a little more to get some movement."

George averaged 22.8 points in four games against the Pistons last season as Indiana won the season series 3-1. Jackson led Detroit in those games with averages of 19.8 points and 5.5 assists.


---
---