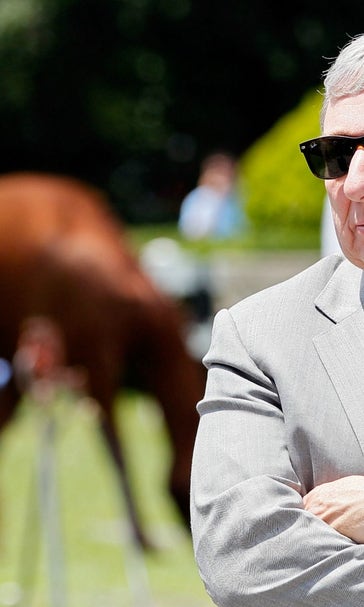 Owner takes another run at Kentucky Derby, Triple Crown with Nyquist
May 6, 2016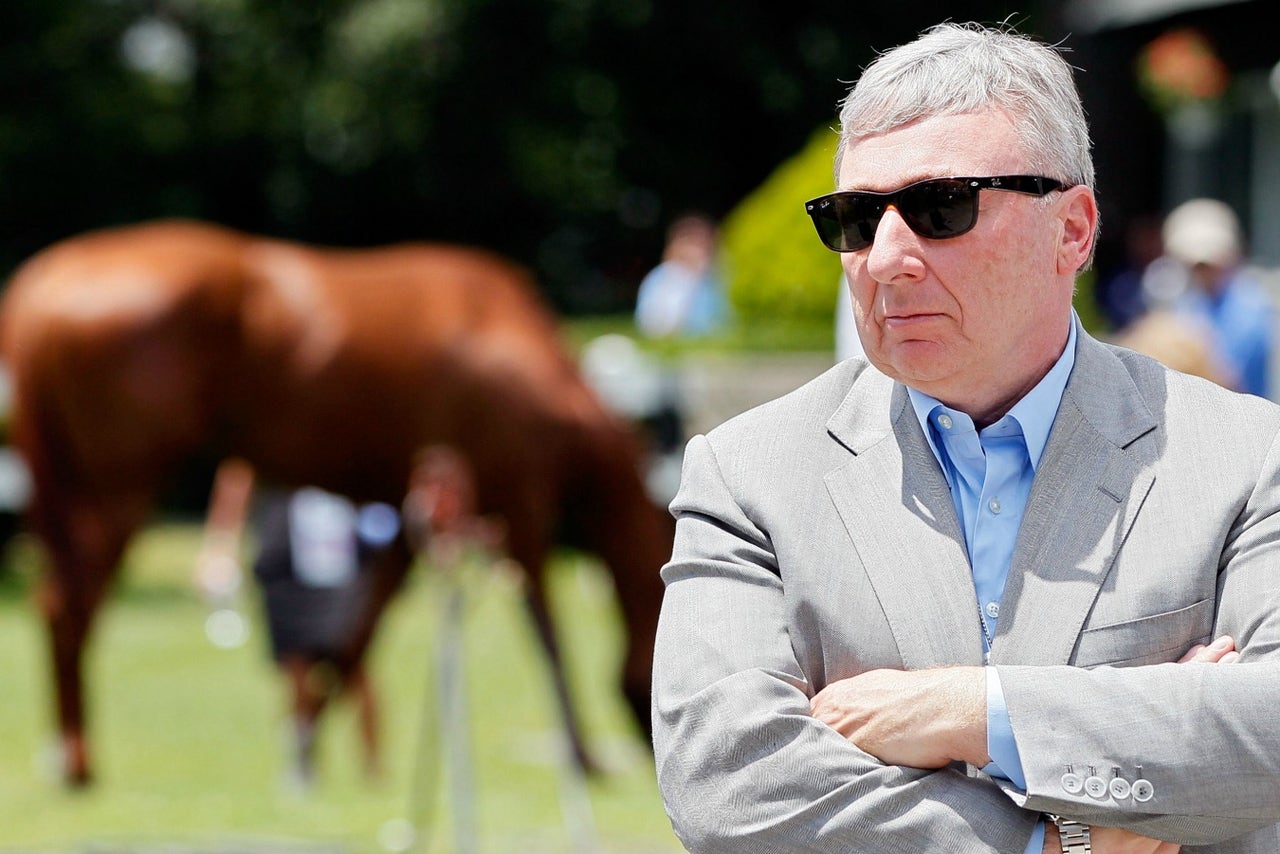 It's been nearly four years since J. Paul Reddam was forced to scratch Kentucky Derby and Preakness Stakes winner I'll Have Another from the Belmont Stakes on the eve of a potential run at history.
Now the gregarious owner is back in the spotlight with Nyquist, the morning-line favorite in Saturday's Kentucky Derby. Reddam is confident in his horse's chances at Churchill Downs, but he's reluctant to call the Run to the Roses the first step on his road to Triple Crown redemption.
"I remember the day that we had to scratch I'll Have Another," Reddam told FOX Sports in a recent phone interview. "People were coming up to me saying, 'Oh, you'll be back here again. That's how it goes. Don't worry about it, you'll get another chance at this,' and I found myself trying to be polite but thinking, 'There's no way on earth that I'm ever going to have a horse that's going to be 4-5 to win the Triple Crown.'
"We are a long way from that at this point, but certainly ... that's not outside of the realm of possibility," he continued. "But we've got to go one step at a time. This dream could be over completely as soon as the horses cross the wire in Kentucky. So I'm not going to get ahead of ourselves, but I would certainly say that this horse has done absolutely nothing wrong."
A quick look at Nyquist's accomplishments make that a tough point to debate. The bay colt, named after Detroit Red Wings forward Gustav Nyquist, is unbeaten in seven career races and seems to be getting better.
In October, he won the Breeders' Cup Juvenile, and in February he captured the San Vicente Stakes at Santa Anita. In both races, he bested Exaggerator, the second choice in the Kentucky Derby, and in April, Nyquist ran what was arguably his most impressive race yet, handily beating 4-5 favorite Mohaymen in the $1 million Florida Derby.
It was that win at Gulfstream Park that truly put Nyquist on the map for most of the general public, a designation Reddam and others feel is long overdue.
"If we go back to last year, when he was in the Breeders' Cup, and you look at the experts' selections for winning the Juvenile -- I think in the racing form they put out the selections of 10 or so of their turf writers -- no one, not one of them, selected Nyquist," Reddam said. "So when he won, I felt a sort of great sense of vindication because we had always been really high on the horse and thought he was really something special. And it seemed to me that he was kind of misunderstood."
At the time, Nyquist's Beyer figures were lower than one might expect of a horse of his caliber, but Reddam says the horse's speed was never a cause for concern.
"The race before (the Breeders' Cup), a stake out here called the FrontRunner, it got a low Beyer number and people said, 'Oh, see, he's not very fast. Look at the filly (Songbird), she's way better than him,'" Reddam said. "And my attitude was, 'Gee, I thought the goal was to win,' and how fast you think that's being accomplished, it really doesn't matter because it's all about who puts their nose on the line first."
Now the question is whether Nyquist will be able to do the same on in the sport's biggest race. Ridden by Mario Gutierrez and trained by Doug O'Neill, Nyquist enters the Derby with the same connections as I'll Have Another in 2012, and Reddam said that experience navigating the Triple Crown gauntlet will be valuable the second time around.
"Our team is a little more mature all the way around, having gone through this a few years ago and basically having the same folks involved," Reddam said. "Obviously, they're having fun with it, but if you listen to them being interviewed, there certainly is a calmer feeling about things. We know we've got business to attend to and we're going to attend to it. It's like a second 15 minutes of fame."
And in the wake of American Pharoah's Triple Crown triumph last year, Reddam said he expects there will be more attention than usual paid to Nyquist's turn in the spotlight.
"I think there was a while where people thought winning the Triple Crown was now impossible because of the field size of these different races, where if you go back and look historically, it was a lot smaller," Reddam said. "Now that American Pharoah has won and showed that it's, indeed, possible -- it actually could be somewhat of a shot in the arm for this year's Triple Crown races because everybody's sort of aware of it.
"It's kind of hard for me to say," Reddam continued of the buzz surrounding the race. "Because certainly around me, everybody is talking about it, but that's because they see me and associate me with the horse. How it is playing to people in Illinois, whether they should drive to Churchill that day, I don't know. We'll see how that plays out."
For those who do attend and watch on TV, however, Reddam says to expect a thrilling race -- with a chance to extend Nyquist's undefeated streak at Pimlico hopefully to follow in two weeks.
"In most sports, wins and losses are pretty evenly divided, so if they have a really great season, they might play at a .700 rate, and if they're horrible, it's .340 or .350, something like that," said Reddam, an avid hockey fan. "In horse racing, if you win one out of every five races, you really are kind of off the charts fantastic, so on a day-to-day basis, horse racing would be, emotionally, a little bit tougher. You have a higher percentage of losses than in other sports.
"But when you're at the top level, like a team in the World Series or going for the Stanley Cup or what have you, winning that is kind of like you've climbed the highest mountain," Reddam continued. "And in horse racing, the highest mountain would be the Derby."
You can follow Sam Gardner on Twitter or email him at samgardnerfox@gmail.com.
---