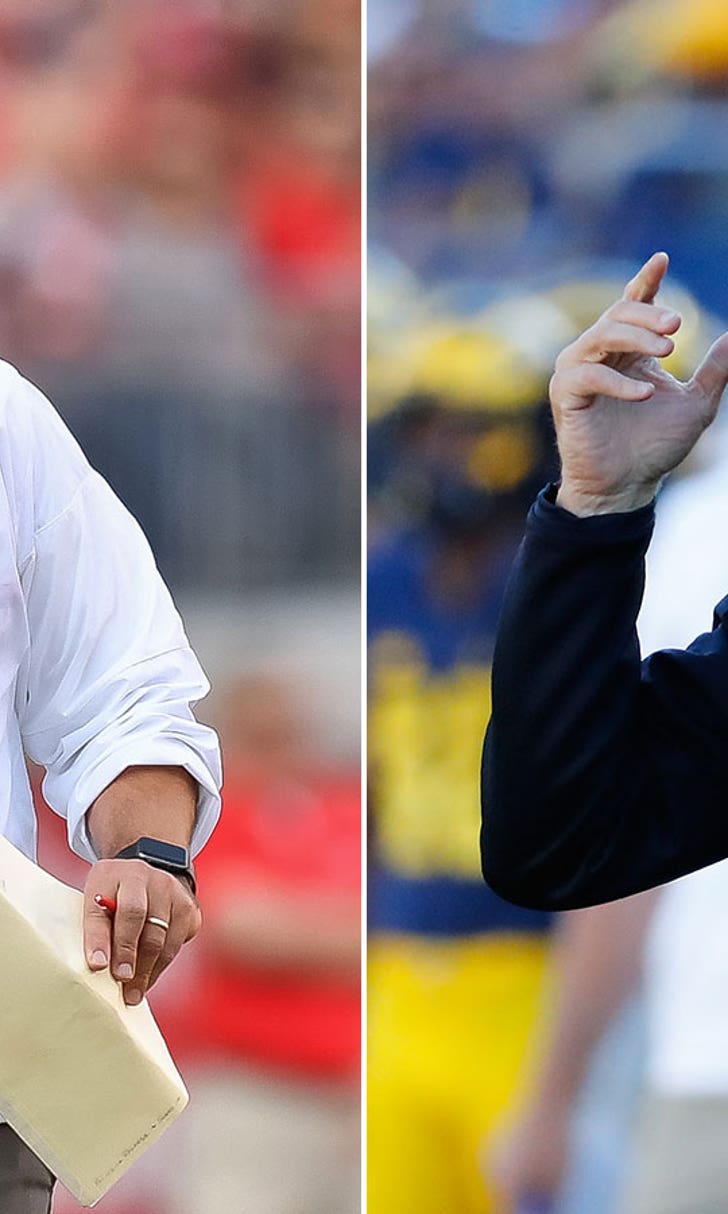 Outkick's Gambling Picks For Week 12 2016
BY foxsports • November 22, 2016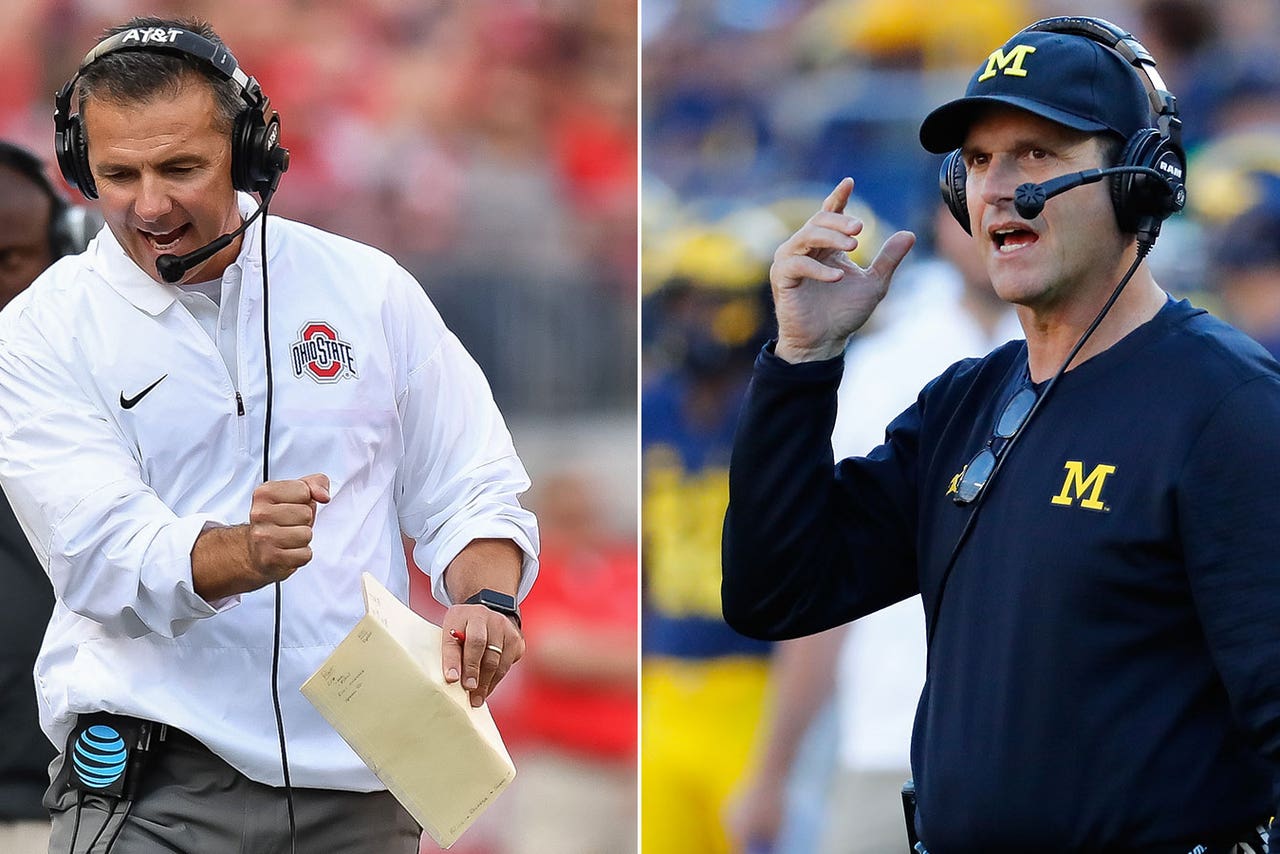 Last week we went 8-5 running our season betting total to 78-62. That's a 56% winning percentage. 
Can we spring forward to the fertile crescent of 60% winners before the season ends?
You bet. 
How do we do it?
By going 10-0 this week. 
The picks are up early this week because I'm giving them out on the radio show tomorrow morning and because it's Thanksgiving and come noon tomorrow I'm celebrating the pilgrims and the Indians by eating some pecan pie and taking a long ass nap. 
So here we go with the picks:
LSU -6.5 at Texas A&M
LSU's rushing offense is going to roll through Texas A&M like a hot knife through butter. 
My only reticence on betting this game is wondering if LSU will actually show up and play hard, but then I realized that Coach Orgeron would beat any player lifeless who didn't give his all. 
So LSU gets it done and wins by over a touchdown. 
Arkansas at Missouri, the over 75
Last week Missouri gave up 63 points to Tennessee. And ran up over 700 yards of offense en route to 36 points. 
This week there's no way that Mizzou gives up less than 50 to Arkansas and I don't see any way this Razorback defense holds Mizzou to less than 28. 
I'm not a math whiz, but that guarantees us 78 points.  
Washington -6 at Washington State
Sometimes you just have to bet on the head coaches. 
Chris Petersen has won two straight games by double digits over his in-state rival since he arrived at Washington. 
Make that three straight double digit wins. 
Washington by 10. 
South Carolina +24 at Clemson
So far this season Will Muschamp's Gamecocks have not lost by more than 14 to anyone. After all, if we know anything it's that Muschamp's teams can always play defense.  
What's more, only once in the last 18 years has either Clemson or South Carolina won by more than 24 points. This is just too many points in a rivalry game.  
While the Tigers have been wobbly down the stretch, I don't see the Gamecocks pulling off the upset because they lack the offensive firepower to score more than 24 points.
But I also don't see South Carolina losing by more than 24. 
Auburn at Alabama -17
Given the quarterback situation and the Tide's dominant defense I just don't see how Auburn is going to score more than ten points against Alabama. Conversely, I don't see how the Tigers are going to stop Alabama from scoring at least 28.
28-10 leaves us with 18 points.
So the absolute worst case scenario I see here is Bama winning by 18.  
And it could get much uglier than that. 
Kentucky at Louisville, the over 75
Louisville and Bobby Petrino are going to be out for blood after a poor showing against Houston. Lamar Jackson wants to erase all Heisman doubt and Petrino is going to get him at least six touchdowns. 
Meanwhile the Kentucky offense has quietly been pretty explosive down the stretch. 
That continues. 
Louisville hangs 50 on Kentucky, but the Cats score 31. 
That's over eighty points and an easy over for us. 
Florida at Florida State, the under 45
Florida can't score so their only hope is making this game ugly. Indeed, the Gators would love an exact replica of their game against LSU. 
Fortunately for the Gators FSU is very similar to LSU, so I see this game being low scoring too. 
Unfortunately for the Gators, Jimbo Fisher isn't as big of a fuck up as Coach O. and the Seminoles win 21-17. 
Tennessee at Vandy, the over 54
Tennessee's defense has fallen apart. So much so that Vanderbilt will run up and down the field on them. 
On the other hand Josh Dobbs is unstoppable when he plays bad or mediocre teams. So the Vandy defense won't be able to stop the Vols either. 
I see this game as a track meet with the Vols winning 35-31. 
That's way over the number.
But if Butch Jones loses this game to Derek Mason? Goodness, it's going to get ugly, really, really ugly.  
Michigan at Ohio State -6.5 and the under 45.5
I don't believe Michigan can score 21 points against Ohio State. In fact, I'm not sure Michigan can score more than 14 on Ohio State. Conversely, Ohio State's offense can be explosive. 
So protect yourself here, I see no way you lose both bets if you take Ohio State -6.5 and the under 45.5.
Because if Michigan wins this game it will be low scoring and ugly. 
And it's more likely to me that Ohio State wins a low scoring and ugly game 21-10. 
Which would mean you'd go 2-0 betting this game. 
Running our record to 10-0 overall for the weekend.
Drink your beer, pound your liquor, watch your football and sneak your jerk offs to pornhub while you hide in your old bedroom, 'cause we're all going to be rich! 
Happy Thanksgiving to all of you. 
---