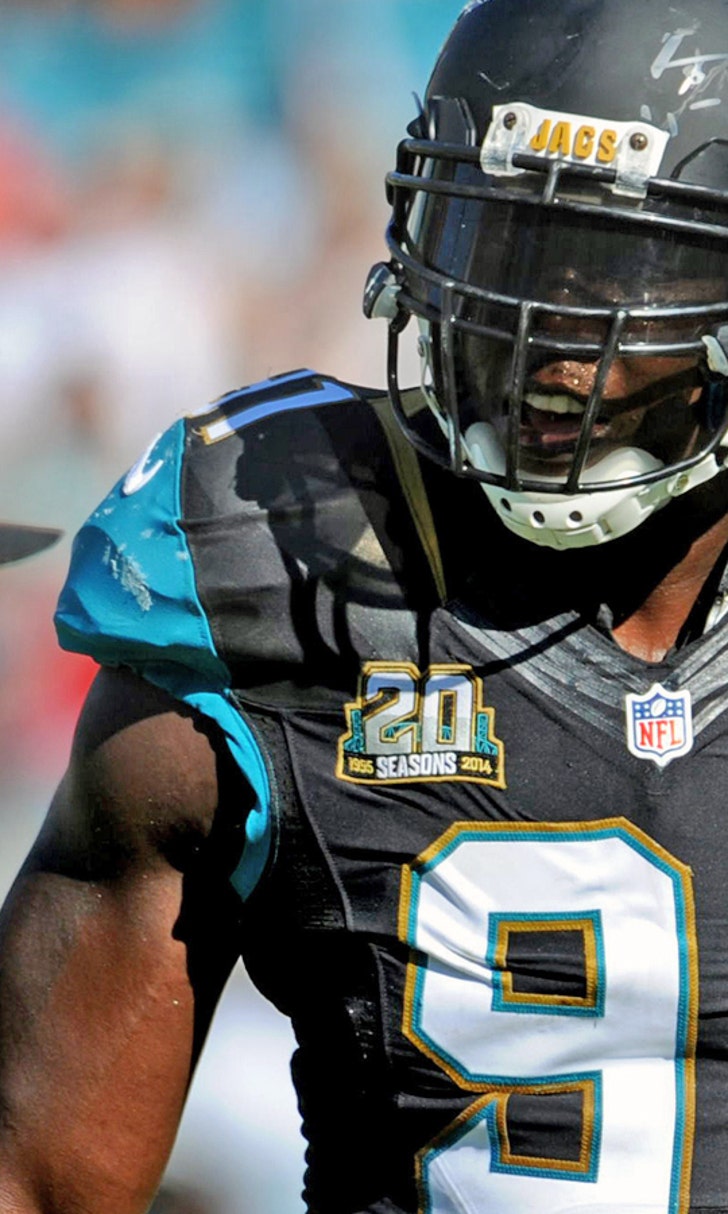 Ouch! Referee pays the price for Chris Clemons' enthusiasm
BY Sid Saraf • November 23, 2014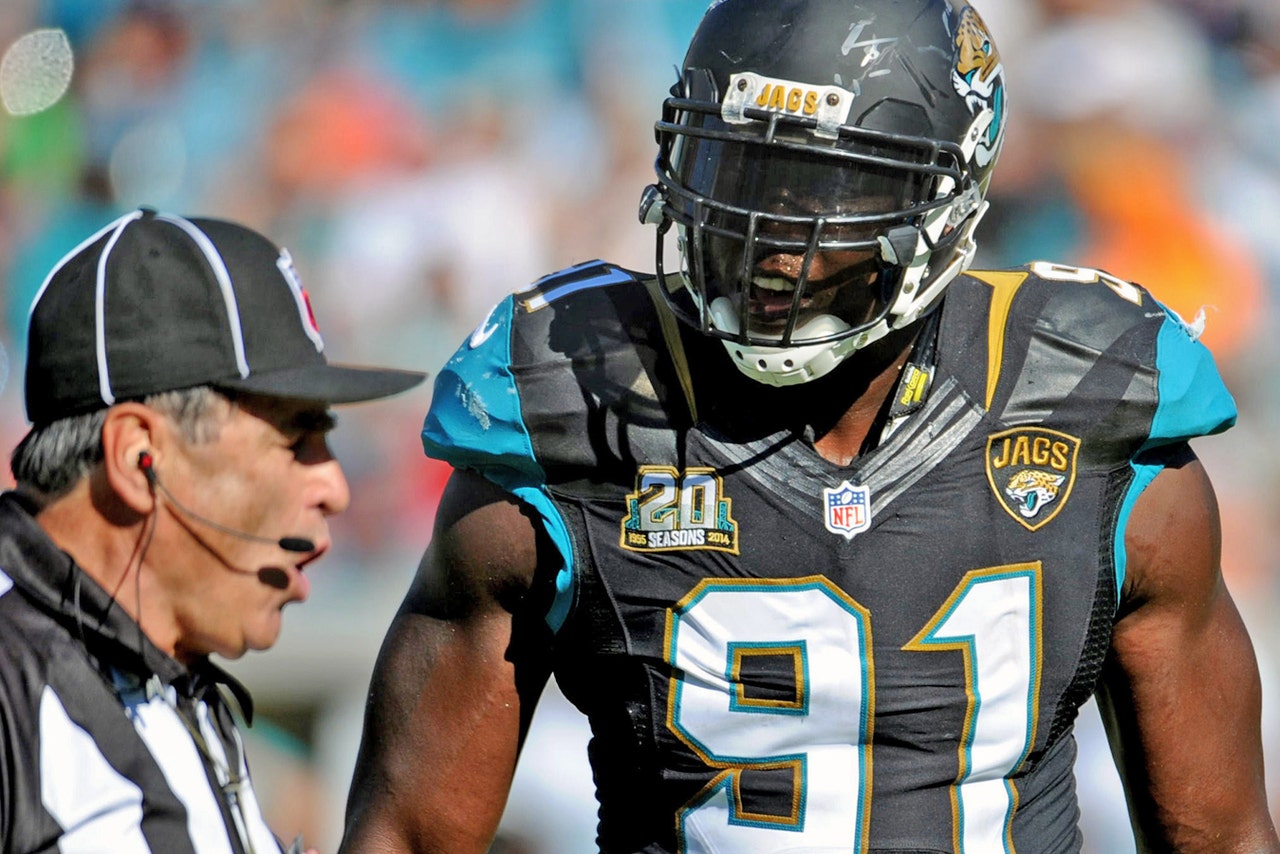 You can't blame Chris Clemons for being fired up.
The Jacksonville Jaguars were underdogs heading into Indianapolis to play the Colts on Sunday, so any breaks that go their way are very much apperciated. The Jags got one in the first half, when the Colts fumbled.
Clemons -- the Jags defensive end -- was so pumped he aggressively signaled it was Jacksonville ball with his left arm while jogging off the field: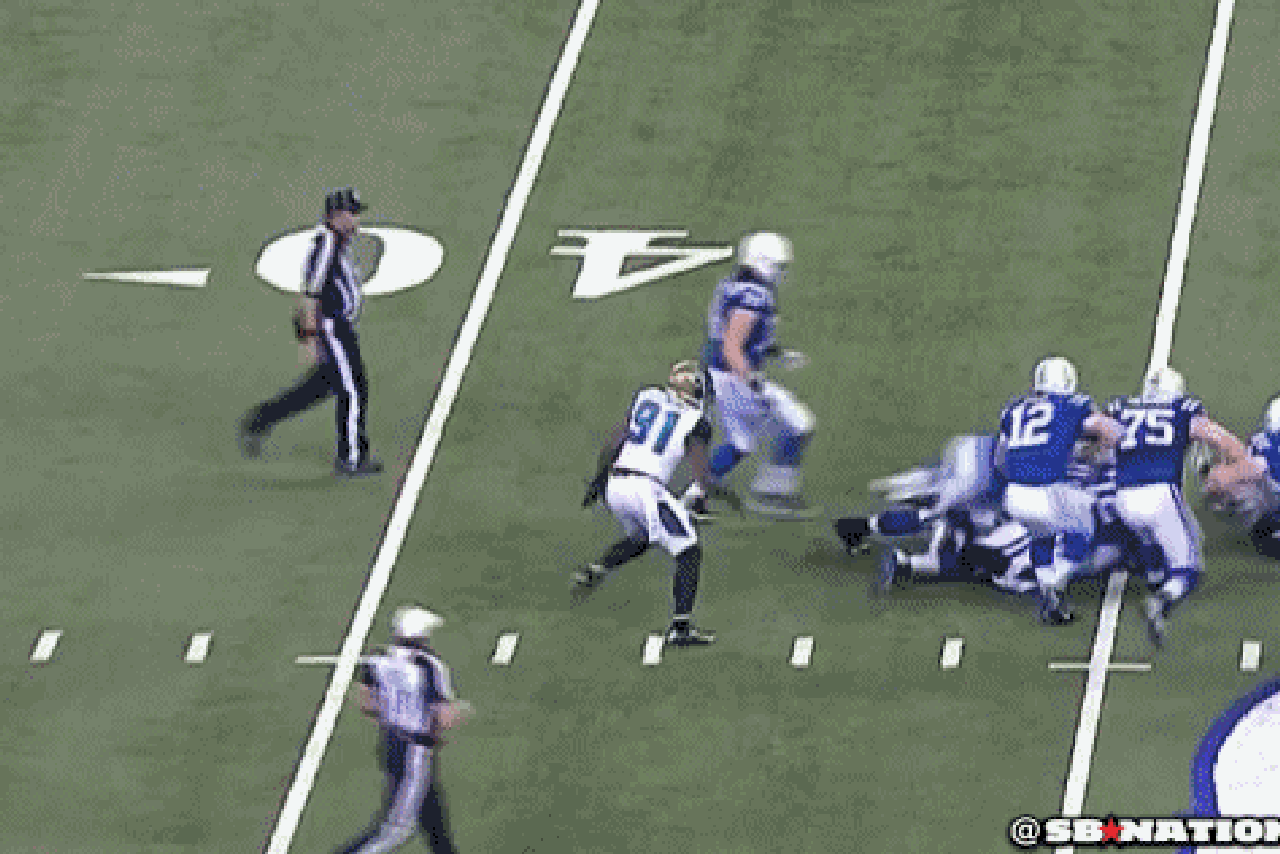 And of course, he didn't see the ref there and smacked him in the head, which knocked his hat off. At least Clemons stopped to make sure the man was OK.
---
---