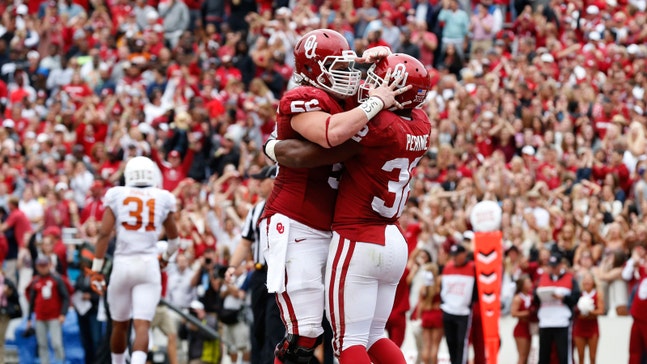 OU center Darlington one of 12 finalists for prestigious honor
Updated
Mar. 4, 2020 11:47 p.m. EST

Oklahoma center Ty Darlington was named a finalist for the William V. Campbell Trophy, awarded to the individual deemed the best football scholar-athlete in the nation.
Darlington is one of 12 finalists, pared down from 135 semifinalists. The winner gets a trophy and a $25,000 postgraduate scholarship. The other 11 will receive $18,000 in a postgraduate scholarship. 
"It's an honor to be considered for such an incredible award," said Darlington, who is an OU team captain and a center for the Sooners. "Thank you to the National Football Foundation Awards Committee, and also to all of my family, coaches, teachers and staff who made this possible."
Each nominee must be a senior, have a 3.2 or higher G.P.A. And have outstanding football ability. Darlington has made 20 starts and holds a 3.91 G.P.A. He graduated from OU in two-and-half years with a Arts and Sciences Degree. Darlington is working toward a master's degree in Adult and Higher Education. 
---
---