De'Anthony Thomas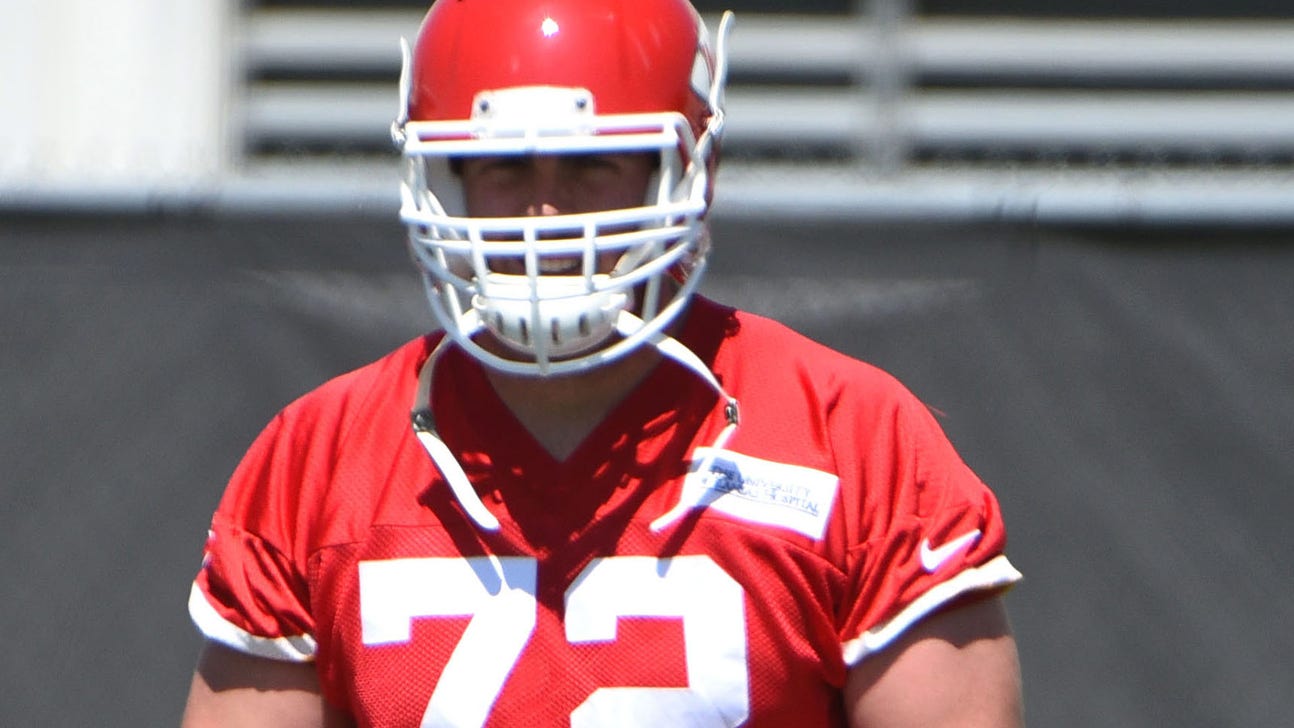 De'Anthony Thomas
OT Eric Fisher limps off field as Chiefs resume training camp
Published
Aug. 17, 2015 11:10 a.m. ET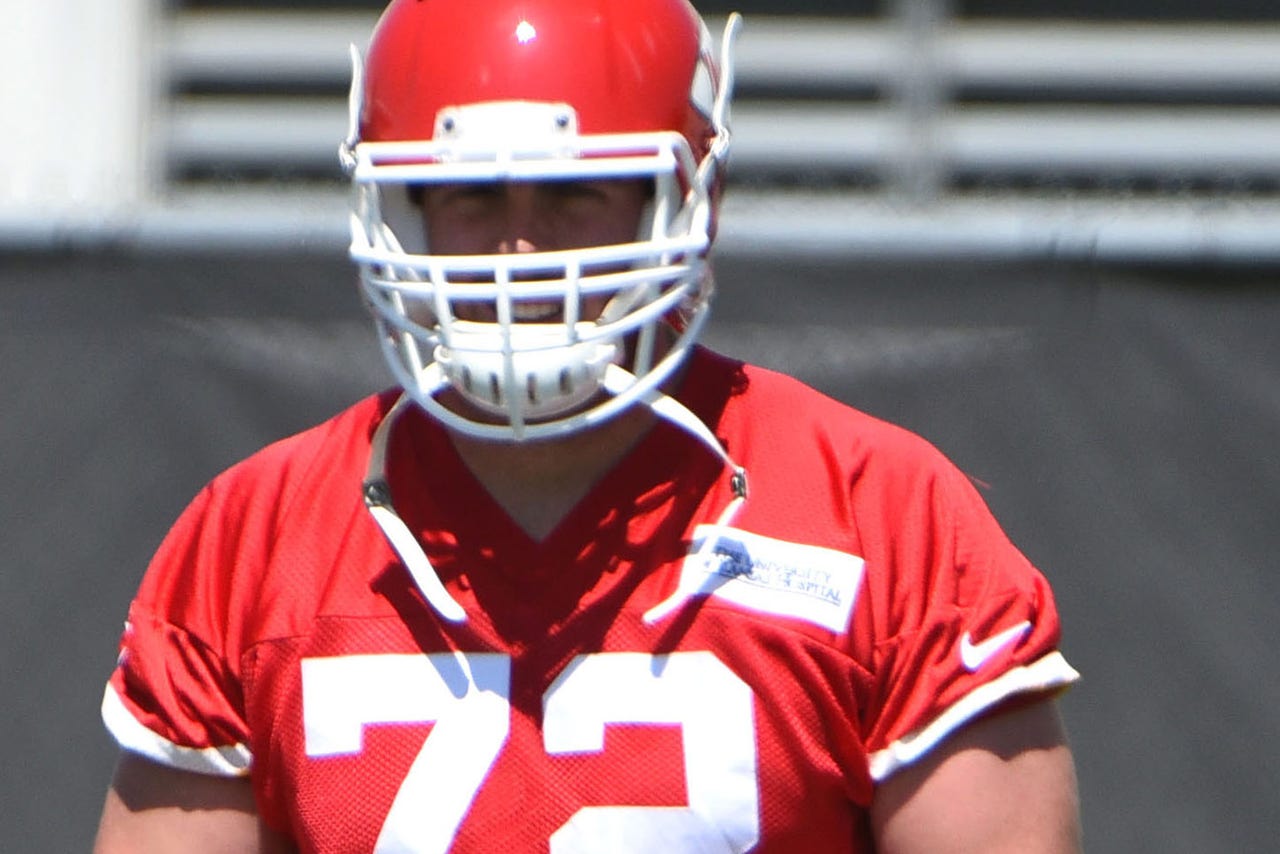 ST. JOSEPH, Mo. -- The Chiefs have spent all of training camp shuffling their offensive line, trying to use the competition to figure out their best five by the regular season.
Perhaps injuries will help them settle things.
The Chiefs lost left tackle Eric Fisher to a sprained ankle early in Monday's practice, and it is unclear how long the former No. 1 overall draft pick will be out. Chiefs coach Andy Reid said he would undergo an MRI to determine the extent of the injury.
Fisher was hurt just two days after guard Jeff Allen sprained a ligament in his knee in the Chiefs preseason opener. Allen did not return to practice Monday.
"We're going to keep moving and shuffling until we have five," said Andy Reid, himself a former college and NFL offensive line coach.
Wide receiver De'Anthony Thomas (calf strain) and linebackers Josh Mauga (heel) and Justin March (knee), also did not practice, while safety Sanders Commings left the workout with swelling in his ankle. Reid has said that none of those injuries appear to be serious.
The offensive line is another story. With the latest injuries to their presumptive starting front, the Chiefs were forced to shake up just about everything.
Ben Grubbs remains at left guard, but he's the only player on the offensive line who was in the initial five for training camp. Donald Stephenson has moved from right tackle to left, and Jarrod Pughsley -- a former undrafted free agent out of Akron -- is now the right tackle. Mitch Morse has taken over at center and Laurent Duvernay-Tardif has been working out at guard.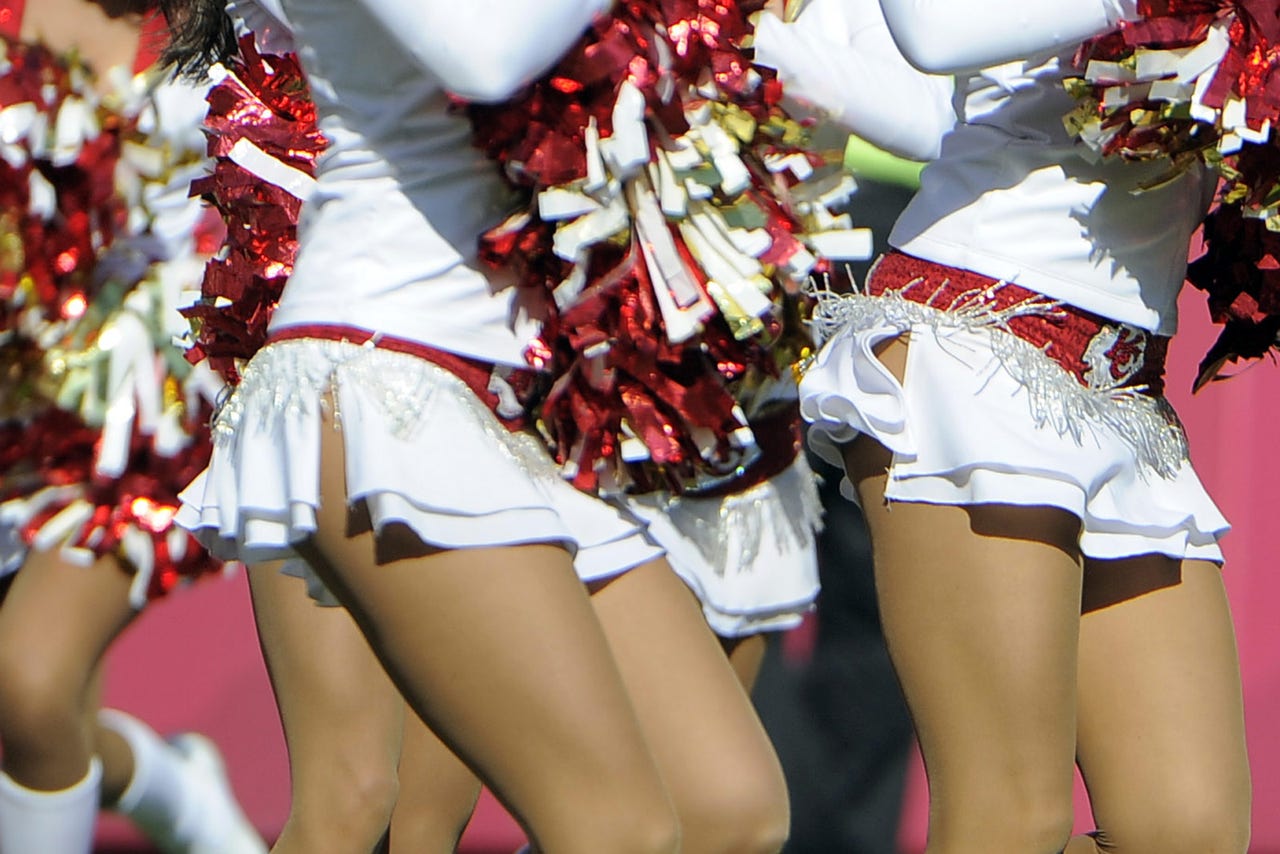 Lookin' good! Flip through our photo album of Chiefs cheerleaders.
Grubbs has started 118 games in the NFL. The rest of that line? Fourteen.
Reid seems unperturbed, though. He has always taken a "next man up" mentality, and it was no different with his offensive line Monday. He barely glanced at Fisher as he limped to the sideline, instead focusing on the nine-on-seven drill during which the big offensive tackle was hurt.
Besides, some of the other guys have performed well in camp.
Pughsley has shown some ability to swing between both sides of the line, and could earn a job regardless of injuries because of his versatility.
"He's had a lot of reps. He hasn't been short on opportunities," Reid said. "He had a lot in the game the other night and then again out here."
Morse was the backup center coming to training camp, but he ousted incumbent Eric Kush early on. And while the second-round pick out of Missouri still hasn't done enough for Jamaal Charles to learn his name -- the star running back keeps referring to him by his number -- he did play well in the Chiefs' preseason game against Arizona.
Duvernay-Tardif may be the most surprising name in the mix. He played on defense at McGill University in Canada before switching to the offensive line, and has now moved from tackle to guard. But the promising doctor -- yes, he was a medical student -- showed enough last year to earn a spot on the practice squad, and he's slowly risen up the depth chart.
"Everybody is going to work as hard as they can and everyone is going to try and compete for a job," he said. "There's a bunch of new guys and the competition is really high."
Reid did not indicate what offensive line he will go with Friday night, when the Chiefs play the Seahawks at Arrowhead Stadium. All he did say was that the shuffling could continue.
"We're going to play and try and find that combination of five best guys, whether it's the guys that are in there now, or injuries or whatever," he said. "We're sticking with that."
---
---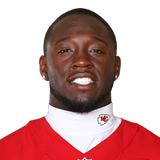 Get more from De'Anthony Thomas
Follow your favorites to get information about games, news and more
---