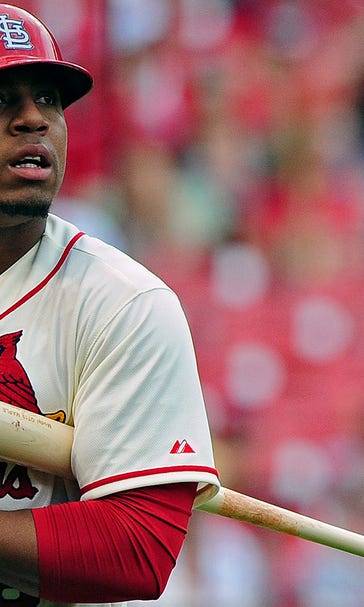 Oscar Taveras still has plenty of learning left to do
June 12, 2014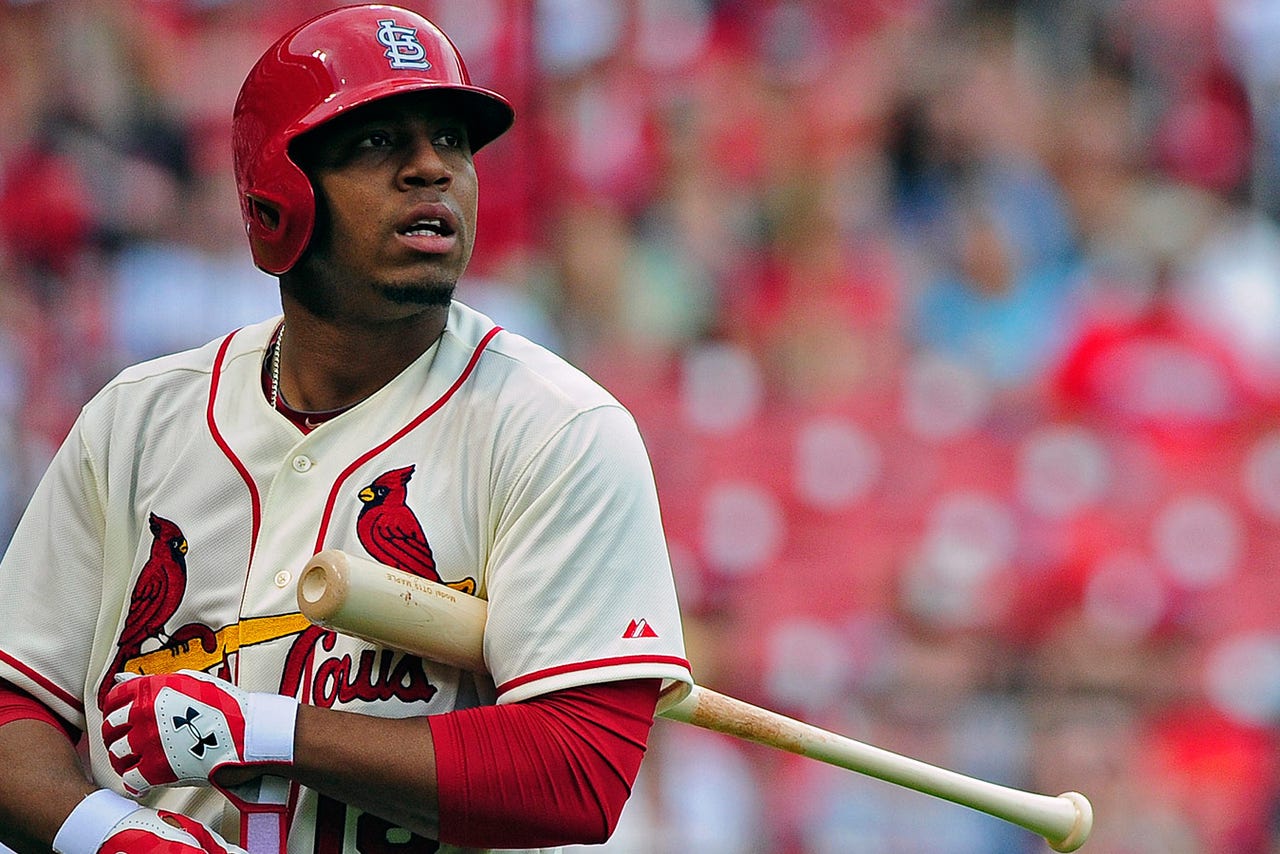 ST. LOUIS -- Oscar Taveras just might be the best .189 hitter in the big leagues.
But you know what that likely will mean when Matt Adams comes off the disabled list, which could be Friday when the Cardinals face the Nationals in the opener of a 10-game home stand?
Some more time in Memphis.
Unless the club decides to play Taveras in center field, which doesn't seem likely, his opportunity for at-bats would be limited to few and far between with Adams back at first and Allen Craig returning to right field. Not playing Craig -- or Matt Holliday -- every day doesn't make sense. Neither does having the 21-year-old Taveras sit the bench in the big leagues when he could be gaining experience in the minors.
While Taveras has not disappointed in his limited chances with the Cardinals since his splashy debut May 31, neither has he hit so much that the Cardinals need to find a way to keep his bat in the lineup. That day will come, of course, but it hasn't yet.
Cardinals manager Mike Matheny, when discussing Taveras on Wednesday, did not say what the club plans to do when Adams returns. But it didn't take much reading between the lines to see that Taveras could be heading back to Memphis. Even if he could handle center field, Taveras might be sent down for more seasoning. If he had hit in the majors like he did for Memphis, the situation likely would be different. But instead of hitting .325/.373/.524, Taveras has gone 7 for 37 with two walks and seven strikeouts.
"He has not looked overmatched, but I've seen him when he's right," Matheny said. "There's another gear that we haven't seen since he's been up here this short time. That's not an effort-level gear, it's just a level of locked in. When that hits, it's truly impressive."
Matheny mentioned a couple of "mechanical flaws" in Taveras' swing that the club did not want to address with his plate already full trying to adjust to being in the majors.
"This is a tough place to try and compete and take in all that information at the same time," Matheny said. "You're almost setting them up for failure."
Overall, Matheny was pleased with what he has seen from Taveras in as well as out of the batter's box.
"He's showed up, got his work in," Matheny said. "He realizes he's a young player and has a lot to learn. He's asked a lot of questions. He comes in here with a smile on his face every day, happy to be a big league baseball player. That's a start."
If, in fact, Taveras' first stint in the bigs is over, you can count on his next trip up being better and lasting longer.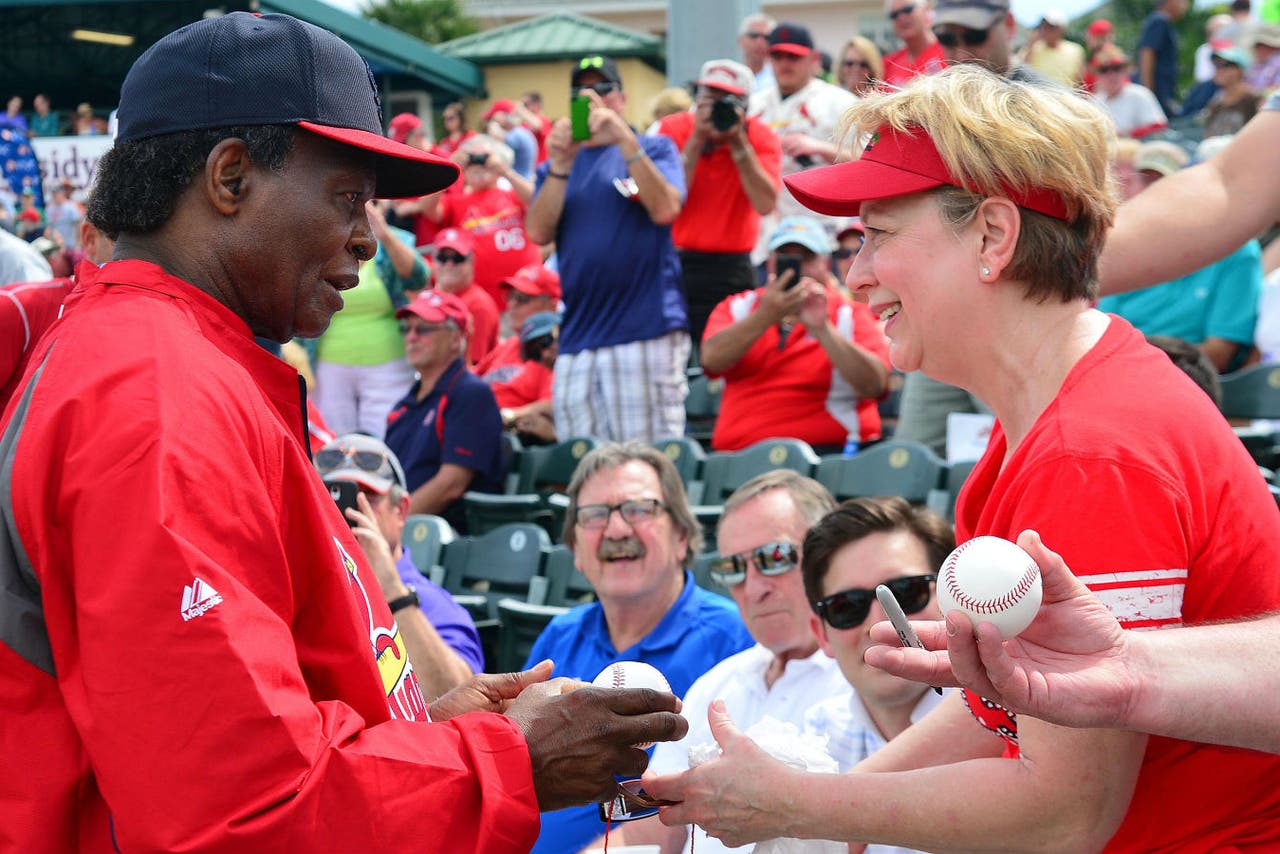 LET'S GO CARDINALS: Check out these photos of fans and the excitement around Cardinals baseball.
"We can't be oblivious that every one of these guys coming up raking in Triple A aren't coming here and blowing doors off," Matheny said. "There's a talent difference. Making that jump to another level is not going to be insurmountable for a player like Oscar but it still is an adjustment."
Four other lessons learned on the Cardinals' 4-3 road trip to Kansas City, Toronto and Tampa Bay:
-- Sam Freeman has stepped up. The performance of the 26-year-old lefty has made the loss of Kevin Siegrist much easier to handle than might have been expected. Freeman has yet to allow a run in his eight outings, and has taken over the kind of high-leverage situations that Seigrist handled before he went on the disabled list on May 24 with forearm stiffness.
The key for Freeman's improvement is a simplified approach. "Last year, he had a whole lot going on, big leg kicks, a lot of upper body movement, lot of turning," Matheny said. "Now it's pretty much straight-line pitching. He's up and he's down and he's quick and he's shortt. He's eliminated a lot of that room for things to go wrong."
Siegrist has resumed throwing at near full intensity and could be back in a couple of weeks. If Freeman continues to pitch like he has, the Cardinals will face a difficult decision when Siegrist is ready. There is only room for seven relievers on the roster and they would have eight viable candidates. That could become nine when Joe Kelly returns sometime in the coming weeks.
-- Center field remains unsettled. With the DH in play on the trip, there was room in the lineup for at least two of the threesome of Peter Bourjos, Jon Jay and Randal Grichuk.
But back at home, the Cardinals figure to start only one of the three on most days. If they want offense, Jay is the guy. If they opt for defense first, it's Bourjos by a wide margin. If they're facing a lefty, Grichuk might be the best choice.
Look for Jay to get most of the starts for now, which means Bourjos goes back to the bench. He says, and the club agrees, that he plays his best when he gets regular at-bats. He didn't do enough when he opened the season as the starter, and has not been able to sustain success for more than a few games at a time. It's a difficult situation for him as well as Jay, who has earned his playing time with his bat. His .301 batting average is second to Adams' .325.
-- Carlos Martinez's roller coaster continue. Martinez looked like he had all his swagger back against the first four Rays he faced on Wednesday night. He struck out three of them as they couldn't check their swings against his slider or changeup and they couldn't catch up to his 98 mph fastball.
But then Desmond Jennings reached on a half-swing, slow roller to short and Martinez seemed to lose something when he had to work from the stretch. He walked Kevin Kiermaier, gave up a run-scoring single to Evan Longoria and his night was done. He would be charged with two runs scored, his ERA swelling to 4.67.
"It didn't look like he was that comfortable when he got guys on base," Matheny said. "He just didn't find that rhythm out of the stretch."
If there's one pitcher on the staff that has showed better stuff than what his numbers indicate, it's the 22-year-old right-hander. If there is a better explanation than inexperience for his ups and downs, the Cardinals have not found it.
Watch the Cardinals Live pregame and postgame shows before and after every St. Louis Cardinals game on FOX Sports Midwest.
-- They're still not running that much. Mark Ellis, the oldest position player on the team, accounted for half of the bases the Cardinals stole on the seven-game trip. He had two. Peter Bourjos, who set a goal of 40 before the season, had one. For the season, the Cardinals have stolen 27 bases, second-fewest in the NL.
Don't look at Matheny for always holding the team back, though. He would like to see more running, too. He does not tell the media when he gives the green light, even after the fact. But he said that he has issued more green lights than the number of stolen bases would indicate.
"A whole lot more," he said.
When Matheny gives a green light, the decision to go is up to the player. There are other times when Matheny calls for a "must go," and he says he has issued about the same number of those as last year.
Matheny did not sound bothered when players don't go when green-lighted, but he added more stolen bases would reduce the need to sacrifice.
"If you're waiting for everything to line up perfectly, you're probably going to sit there  waiting so long that something happens and you don't get the opportunity," he said.
You can follow Stan McNeal on Twitter at @StanMcNeal or email him at stanmcneal@gmail.com.
---