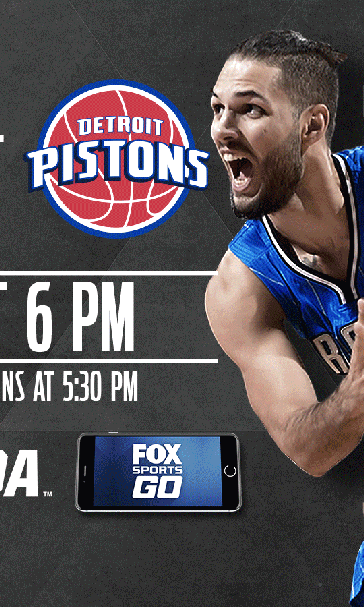 Orlando Magic at Detroit Pistons game preview
BY foxsports • December 4, 2016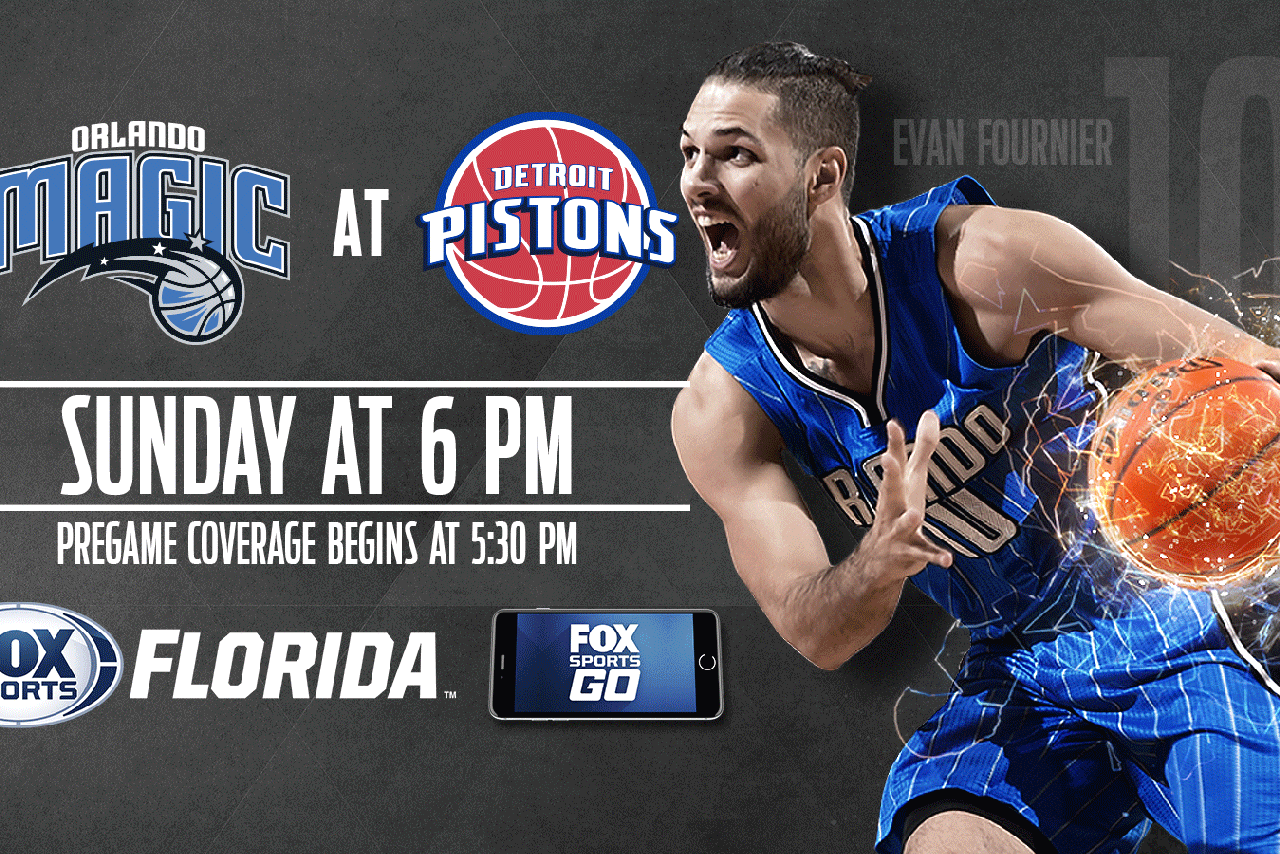 CAN'T GET TO A TV? WATCH IT LIVE ON FOX SPORTS GO
The Detroit Pistons have found an offensive groove without Reggie Jackson. The addition of their primary floor leader should make them even more dangerous.
Jackson, who has been sidelined all season because of a left knee tendinitis, could make his season debut on Sunday when the Pistons face the Orlando Magic at The Palace of Auburn Hills.
The Pistons' starting point guard has been practicing this week.
"The medical people have cleared him, he's gone 5-on-5, though not a ton," Detroit coach Stan Van Gundy told the team's beat reporters. "It's really a matter of his comfort level and if he wants to give it a shot. Whenever he says 'I'm ready to go,' then he's ready to go."
His fill-in, Ish Smith, has guided the team with precision during the Pistons' current three-game winning streak.
Smith has averaged 14.3 points and 8.0 assists with only one turnover during that span. He had an 11-point, 13-assist outing -- his first double-double of the season -- in Detroit's 121-85 blowout of Atlanta on Friday, which completed a 3-1 trip.
"You couldn't play much better than he did (Friday)," Van Gundy said. "He's played like that for quite a while."
The Pistons have averaged 118 points in those three victories, pushing their season record to 11-10. They are 10-3 when reaching the 100-point mark.
Their victory over the Hawks, who were missing top offensive threat Paul Millsap, was easily their largest winning margin this season.
"Defensively, we were able to get stops," Smith said. "And offensively, we were flying up and down the floor. On the offensive end, we were able to move the ball, get the ball from side to side.
"Knowing where everybody likes the ball, and where everybody wants their shots, helps out a lot."
Orlando (8-12) recovered from a one-point loss to Memphis by clobbering Philadelphia 105-88 on Friday.
"It's really important to bounce back," center Nikola Vucevic told the Orlando Sentinel. "In this league, you have to be able to do that after tough losses."
The Magic drained 13 of 23 3-point shots and also got a boost from ex-Piston guard Jodie Meeks. Making his Magic debut after undergoing right foot surgery in July, Meeks scored 10 points in 17 minutes.
Forward Aaron Gordon led six players in double figures with 20 points.
"It's tough to lose a game the way we did (Thursday)," coach Frank Vogel told the Sentinel. "There's no other way to look at it. I've seen it go a lot of different ways.
"You come in the next night and you're still feeling disjointed a little bit because of it. But we talk about togetherness all the time, and nobody felt good about how that game went ... so our guys banded together."
Detroit won the first meeting between the teams decisively on Oct. 28th, cruising to a 108-82 victory in its home opener. The Pistons shot 50.5 percent from the field and held the Magic to 34.7 percent shooting.
Former Orlando forward Tobias Harris led the Pistons with 18 points that night, while center Andre Drummond collected 12 points and 20 rebounds.
---