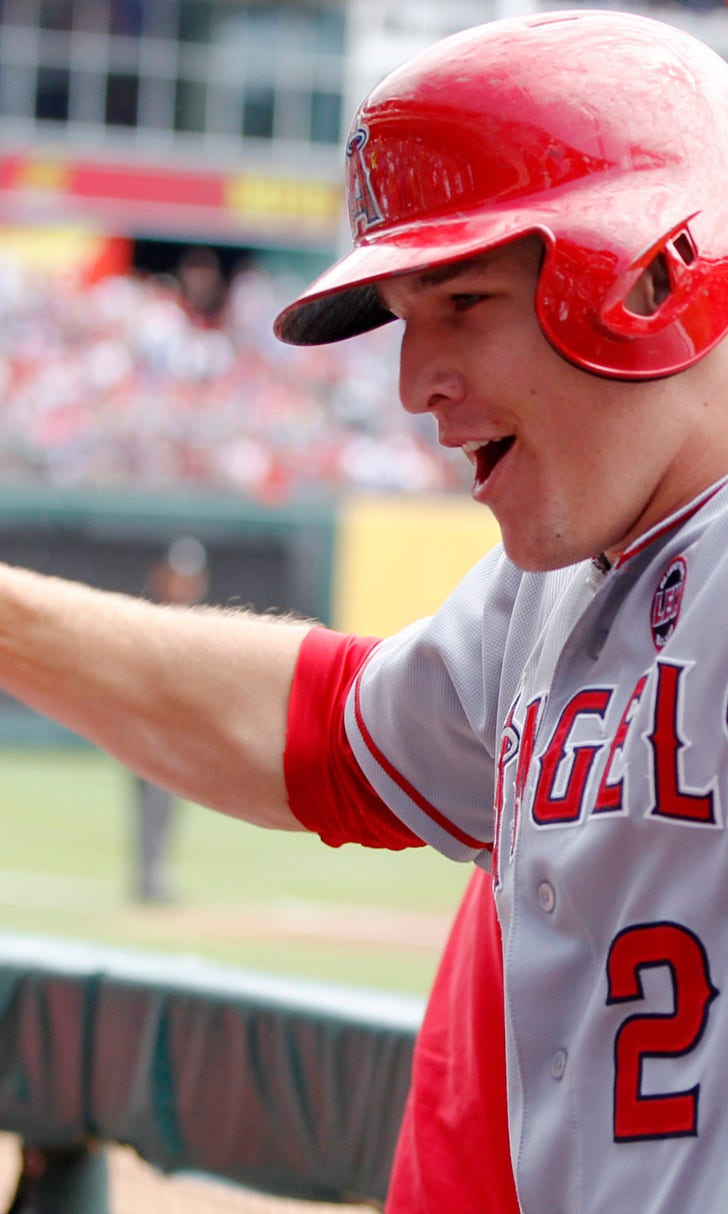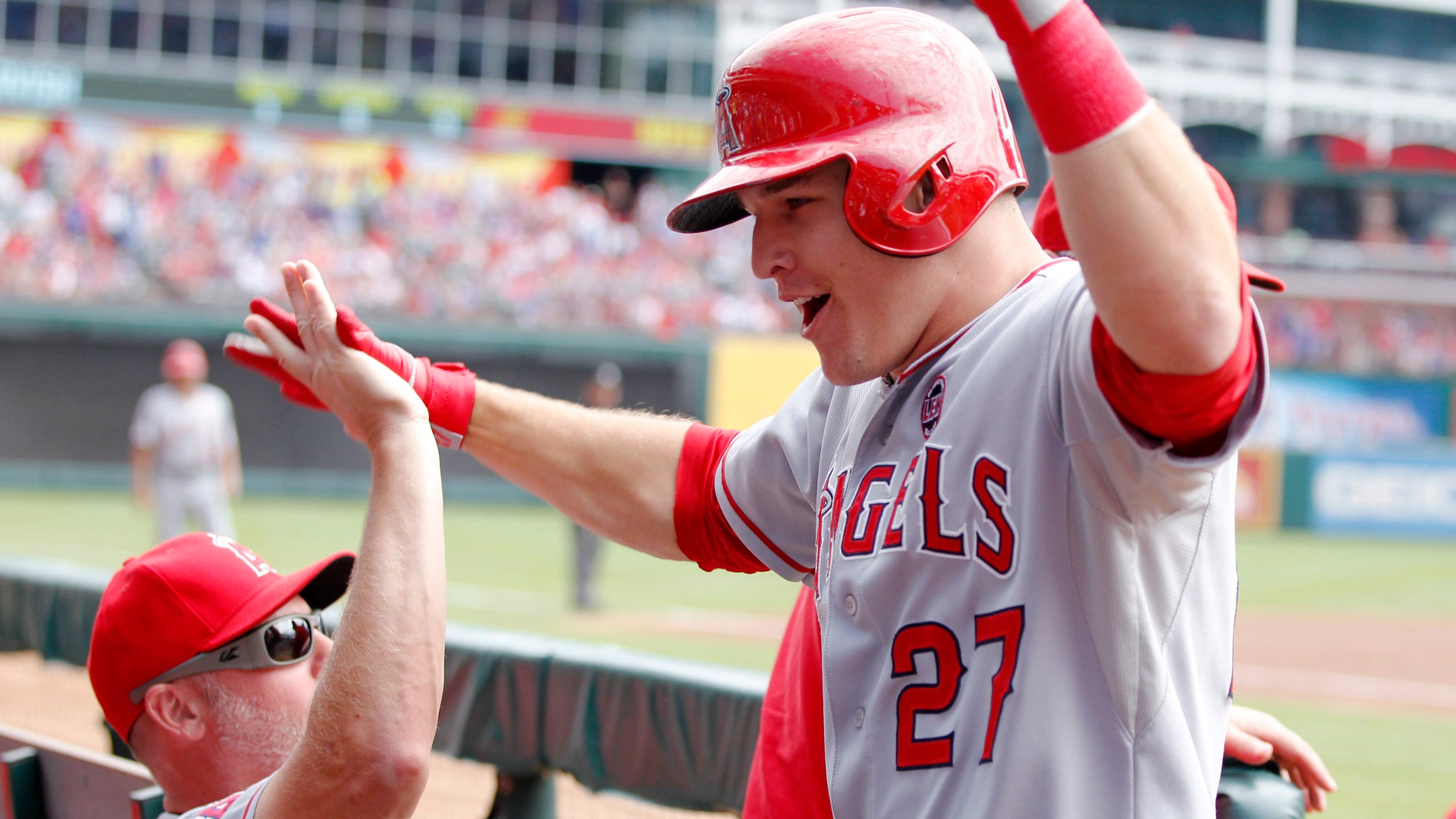 One-year contract for Mike Trout indicates something more significant is brewing
BY foxsports • February 26, 2014
The big money is still out there for Mike Trout.
Not that $1 million isn't a lot. That's what the Angels and Trout agreed to Wednesday, a one-year deal that locks him up for this season but is also an indication that something more significant is brewing.
Most of all, it means the Angels and Trout — or at least his agent, Craig Landis — are on good terms. The importance of positive relations can't be minimized in this case.
It also means the possibility of a major long-term deal, perhaps in the neighborhood of six years, is likely still on the table and being negotiated. If it is, that's a win-win for both sides.
A year ago, there was a sour feeling when the Angels gave Trout a mere $20,000 raise to $510,000, a figure that his agent said fell "well short of a 'fair' contract." And he was right.
The Angels were simply exercising their right to keep a salary under control for a player, even one as gifted as Trout, who was not in position to bargain. He still isn't, but now the Angels are looking toward a bright future with one of the game's most dynamic young players.
Trout's best years are still ahead, a remarkable statement give what he has already accomplished in slightly more than two seasons. He's only 22 yet is already a ground-breaking player with a career .314 average, 62 home runs 196 RBI, 258 runs, 86 stolen bases and a .948 on-base plus slugging average (OPS).
He is the first player in major-league history with at least 50 homers and 70 stolen bases before turning 22. Last season, he became the first player in American League history to finish with 25 home runs, 30 steals and 100 walks in a single season — he had 27, 33 and 110.
Is it any wonder the Angels want to get his name on a contract that will take him past his first few years of free agency?
It shouldn't be. The Angels would benefit because they will secure a player who is clearly the real deal, and with salaries escalating annually, the rumored $150 million deal for six years paying him an average of $25 million would look like a steal by the time it's over.
It benefits Trout because it's guaranteed money. In addition, he will only be 29 when the contract runs its course, with his prime years still in front of him.
The Angels didn't want to sign Trout to a big-money deal that begins this year because it would push them past the luxury tax threshold, resulting in a significant penalty. But there's little doubt his new deal, whenever it happens, will include a jaw-dropping signing bonus.
As it is, the $1 million Trout will receive this season is still the largest for a player with less than three years of service but more than two years. As Angels general manager Jerry Dipoto told MLB.com, "It's fitting. I think Mike's earned that, and we're glad to provide that for him. He's certainly been an extraordinary player, and we have no doubt that he'll continue to be that player."
Extraordinary players get paid extraordinarily, and Trout will too. There's little question they're moving in that direction.
---
---