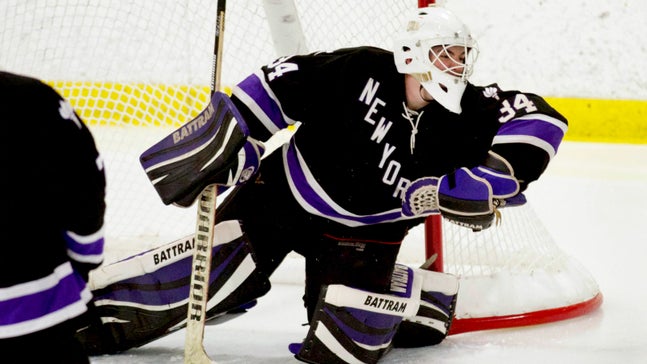 One year after brain surgery, NYU goalie is contending for a national title
Published
Mar. 14, 2016 4:56 p.m. ET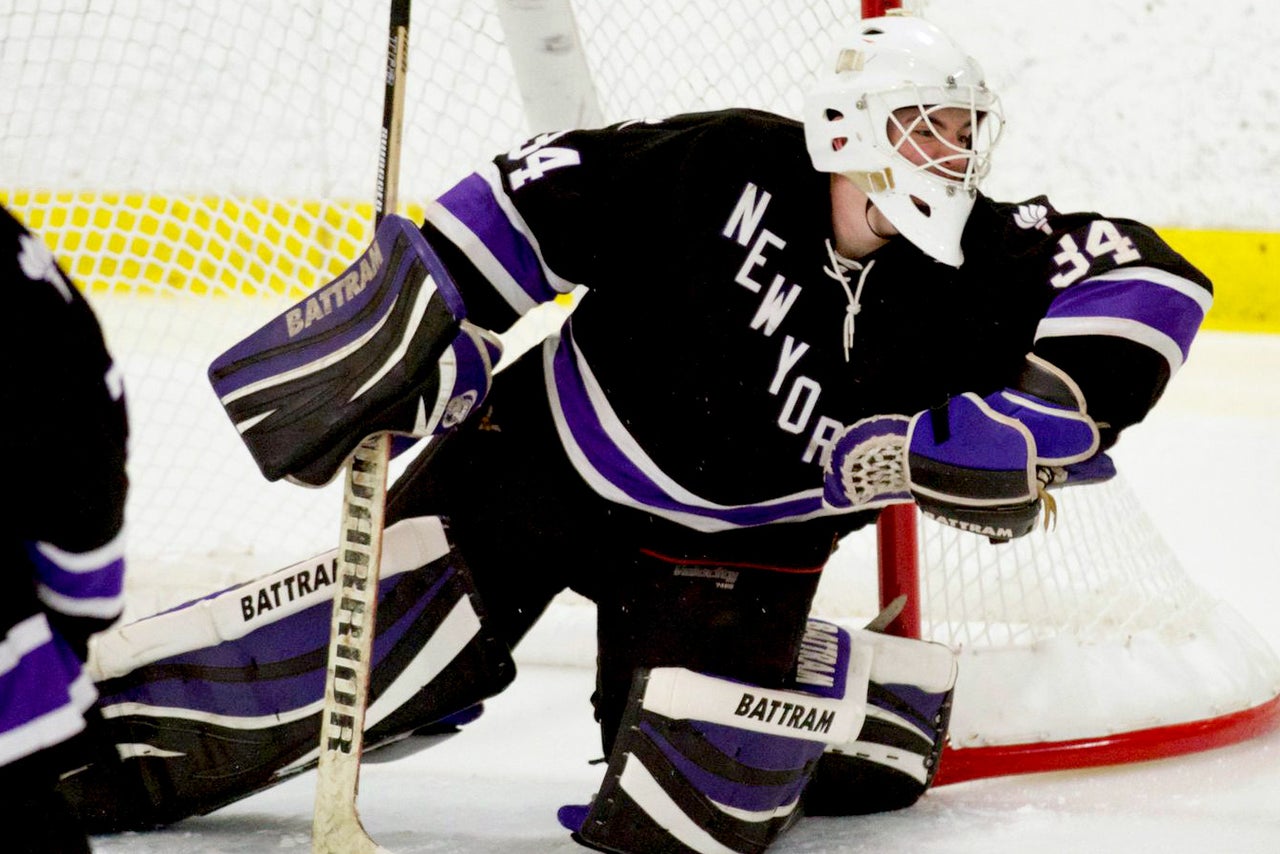 In the coming days, the sports world's focus will turn toward the NCAA tournament, but while the first two rounds of the big dance are always sure to surprise, the weekend's biggest Cinderella story might actually be taking place on an ice rink in West Chester, Pa.
Last March, the New York University ice hockey team won its first ACHA national championship in Salt Lake City with junior goaltender Sam Daley watching from the sideline as he recovered from January brain surgery. At the time, Daley vowed to return to the ice for his senior season despite concerns that such a comeback might not be feasible.
After spending the summer rehabbing, Daley accomplished that goal in October, nine months after doctors removed an apricot-sized tumor from his cerebellum and spinal cord stem, and now, thanks in large part to Daley's play in net, NYU is back in the national tournament, with five games standing between the Violets and a second consecutive championship.
"I kind of know what to expect, since this is the third year in a row we'll be at the tournament," Daley told FOX Sports in a recent phone interview. "So hopefully that past experience will at least help me out a little bit as the games go on."
The first three days of the five-day event, held at West Chester University, consist of pool play, with NYU playing Penn State on Friday, followed by Utah State and Grand Valley State on Saturday and Sunday, respectively. Should NYU advance out of its group, it would play in a national semifinal next Monday, with the championship game to follow Tuesday afternoon.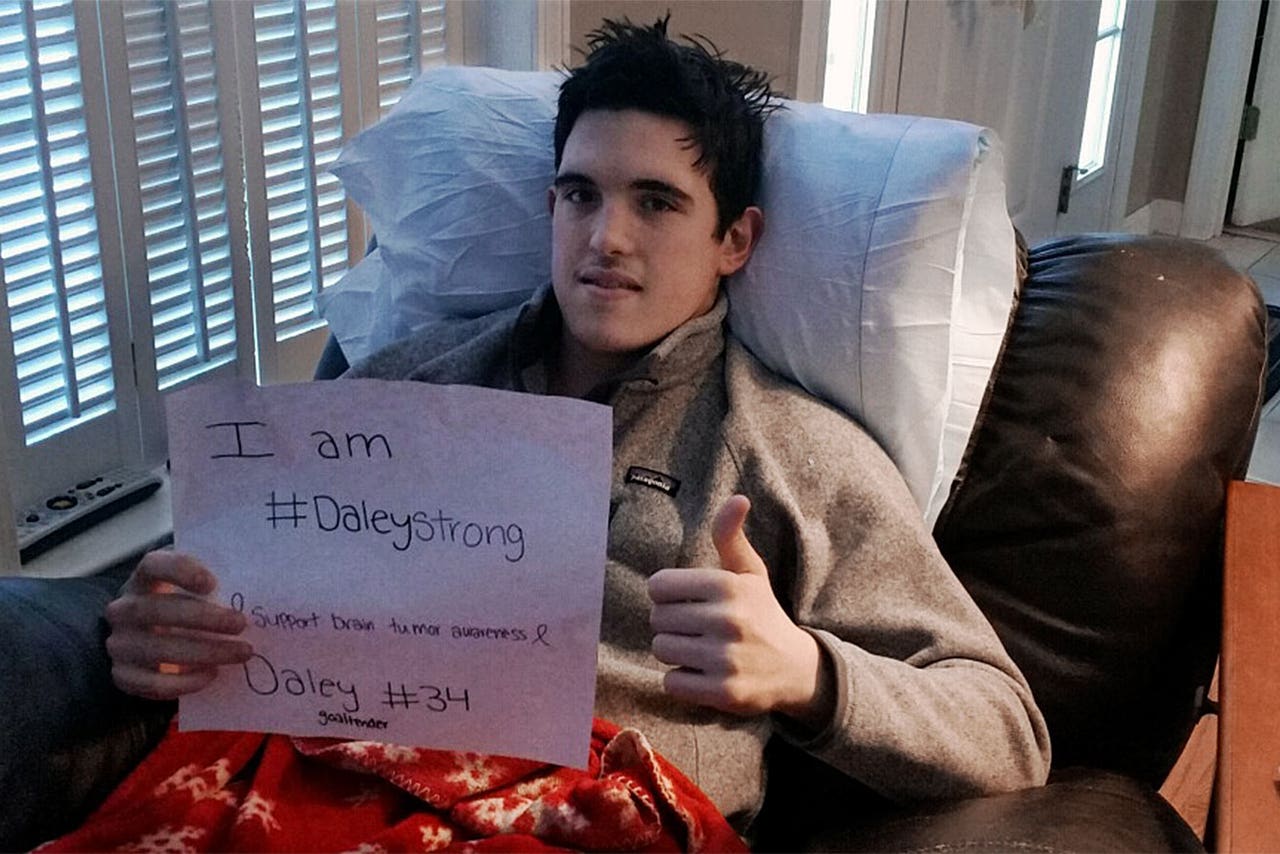 Daley, during his recovery.
At 20-8 on the year, NYU is the No. 1 seed in its pool, but the team has not played a game since Feb. 21, when it lost 2-1 to William Paterson University in the finals of the Super East Conference playoffs. The Violets earned an automatic bid to the national tournament thanks to their ranking in the northeast region, which allowed them to skip regional qualifiers.
For some, the layoff could be perceived as a negative, but Daley said he expects it to help, given the rigors of a physical regular season.
"We've been doing a lot of 5-on-5 scrimmages and game scenarios in practice, but obviously it's not the same as being out there playing actual games," Daley said. "So it's been a while, but at the same time, that might be a good thing. Toward the end of the season we had a lot of guys who were injured or sick, and our lineup was in tough shape, so the month off has been nice to kind of let guys rest up and heal so we can go into the tournament with everyone healthy."
Of course, no one's health is more important than Daley's, but he has had no significant setbacks throughout the year. Early in the season, Daley experienced some discomfort near the incision at the base of his head, but doctors determined it was simply muscle pain, which eventually subsided. The real test was taking contact, something Daley got plenty of as the schedule played out.
"I remember when I first got on (the ice), I was afraid that any little bump or shot like that would be an issue, but that's part of the game," Daley said. "There were multiple times this year where I just got run over or took a hard shot off the helmet. Obviously right afterward you have to make sure you're all right, but nothing serious has come out of it, so at this point I don't get as concerned about stuff like that as I did when the season first started."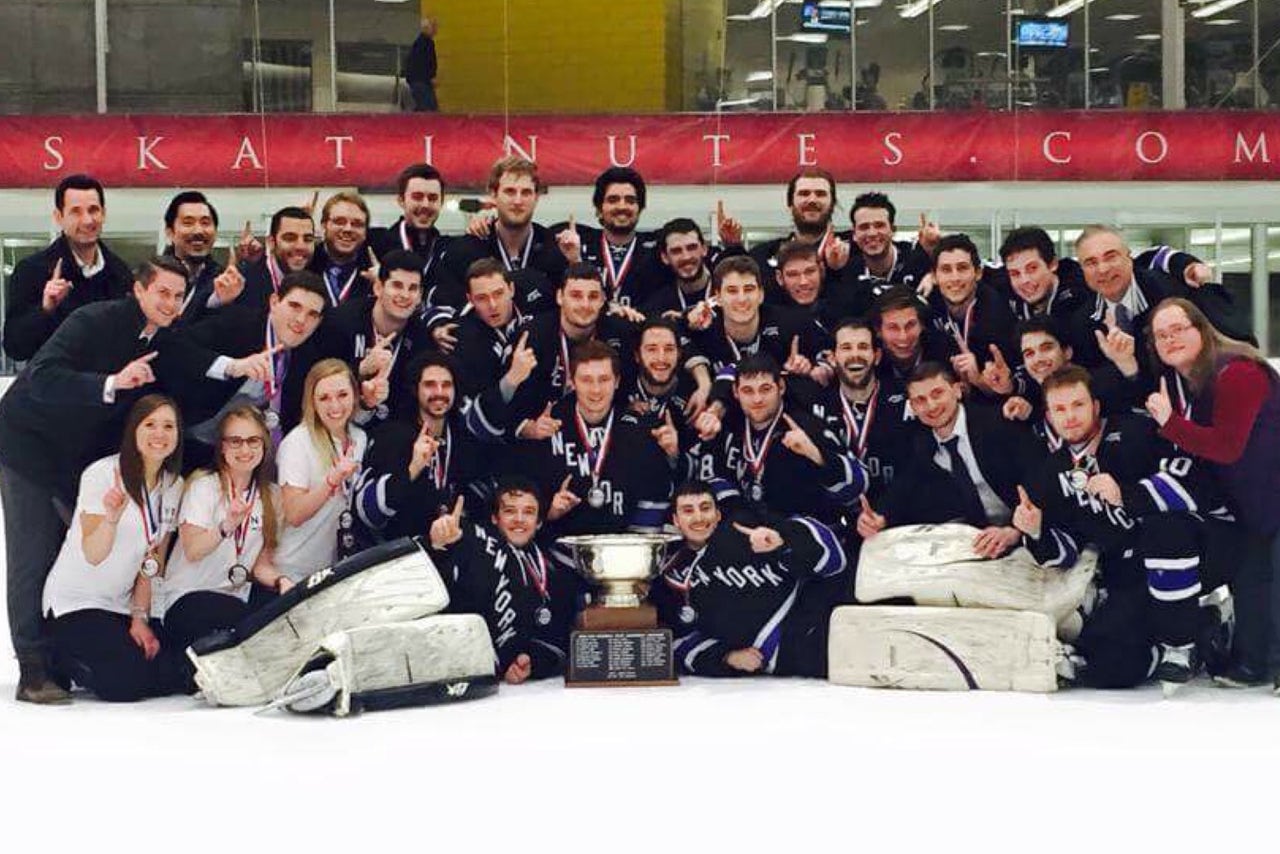 NYU's championship team from last year.

The bigger challenge, Daley said, has been finding a rhythm as part of a talented trio of goaltenders on the NYU roster.
Daley has started 12 of NYU's 28 games this year, with sophomores Jack Nebe (nine starts) and Alec Hardman (seven) splitting the remaining 16, however Daley only appeared in four of the team's first 16 games. He made his first back-to-back starts in early December, right before the team's winter break, and went on to earn seven wins during an 11-game NYU win streak.
For the season, Daley is 9-3 with a 2.25 goals against average. He boasts a career-best .930 save percentage in 718:56 of ice time this season and figures to play a prominent role for the team at nationals, but considering where he was in his recovery just a little over a year ago, being available for action at all is an accomplishment in its own right.
"Sometimes it feels like it was so long ago and other times it feels like it was just recently, but it's obviously been a process the whole recovery period," Daley said. "But just getting the opportunity to go back and get a chance to win another title and be out there with the team this year is very exciting, so hopefully it goes as well as last year."
However, Daley's future is looking bright regardless of what happens this week, and if nothing else, the tournament will give him a chance to get a feel for the city where he'll spend his next four years. Earlier this year, Daley earned a scholarship to dental school through the U.S. Navy and will enlist once he finishes his degree at the University of Pennsylvania, but for now the focus is only on repeating as champs -- this time with Daley on the ice.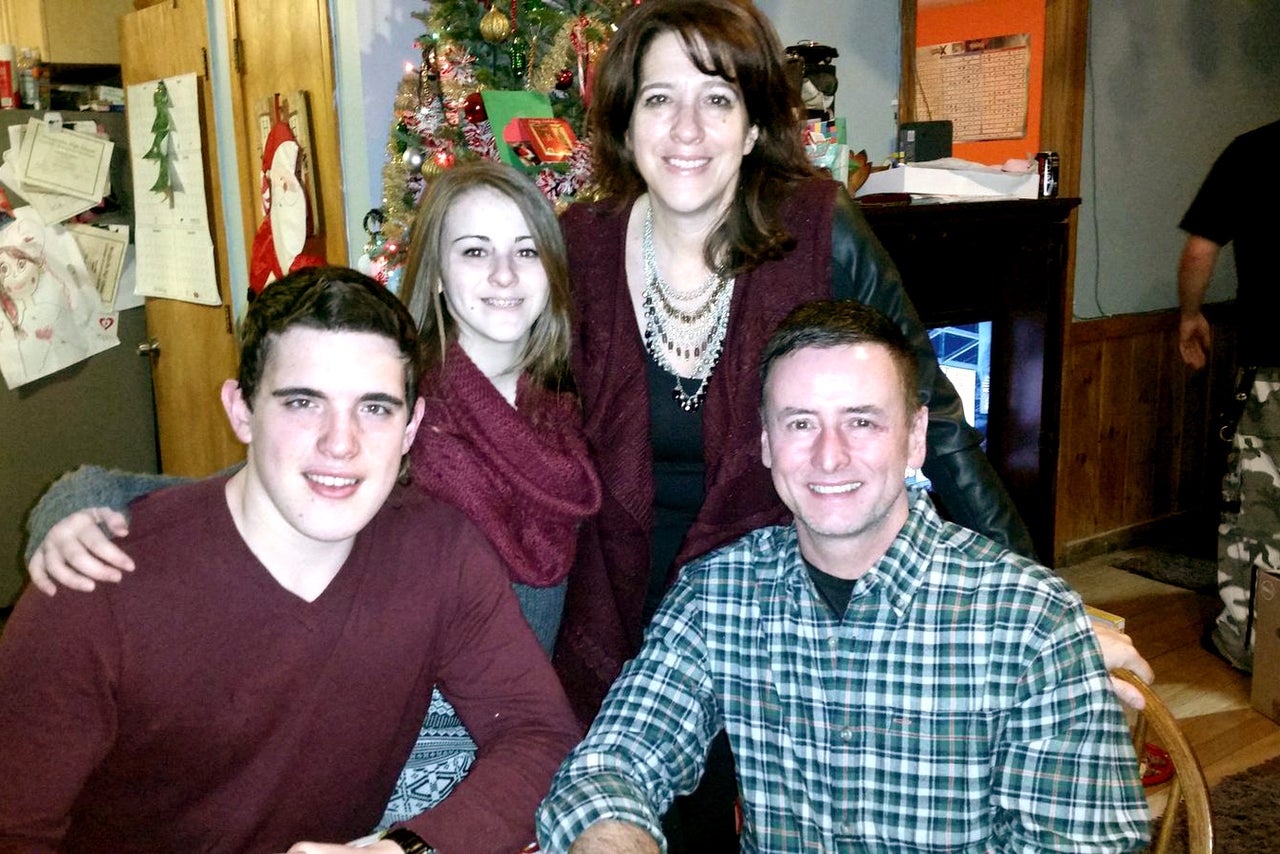 Daley (left) with his family.

"I don't think I'd be able to describe it," Daley said of leaving NYU with another championship. "Ever since I got back on the ice and started playing again, that's kind of been the whole focus.
"There was a lot of hesitation as to whether or not I should even be playing hockey at all, just based on the risk," he continued. "I talked about it with my doctor and he's pretty much said that after the season is over, it would probably be smart for me to kind of retire from the game and appreciate the fact that you got to come back and play one last year after what happened. But it's tough to think that after all these years of playing this sport that this might be it."
You can follow Sam Gardner on Twitter or email him at samgardnerfox@gmail.com.
---