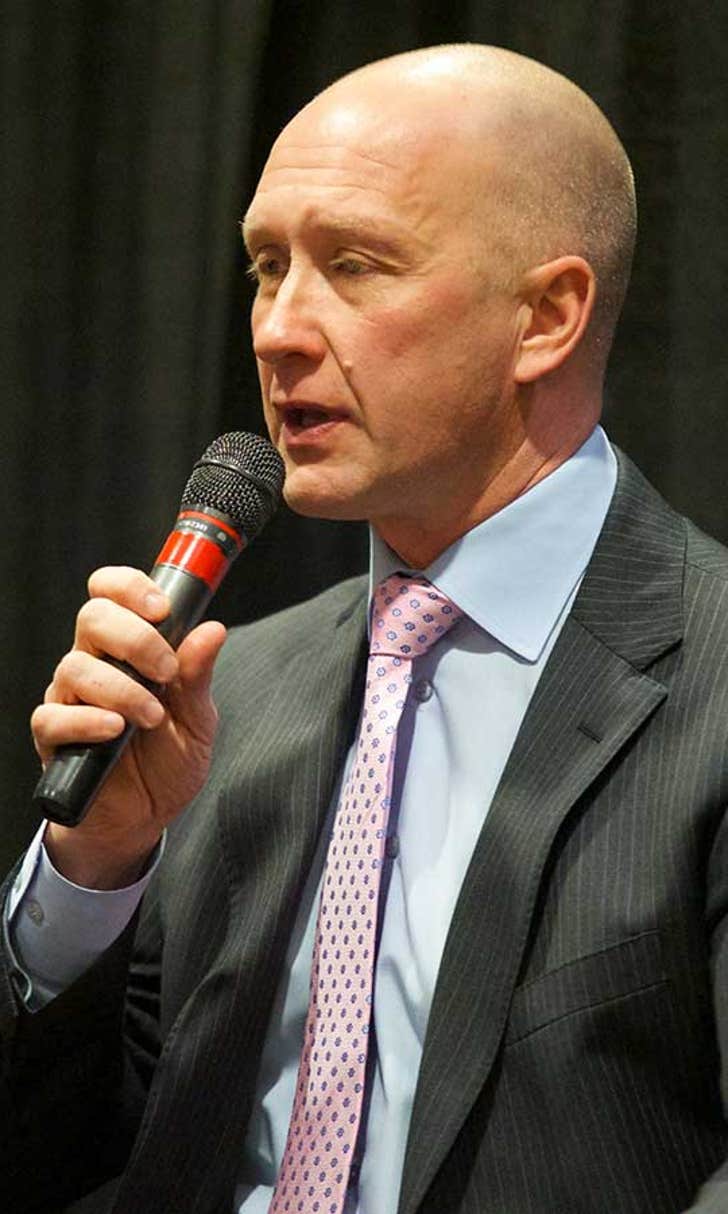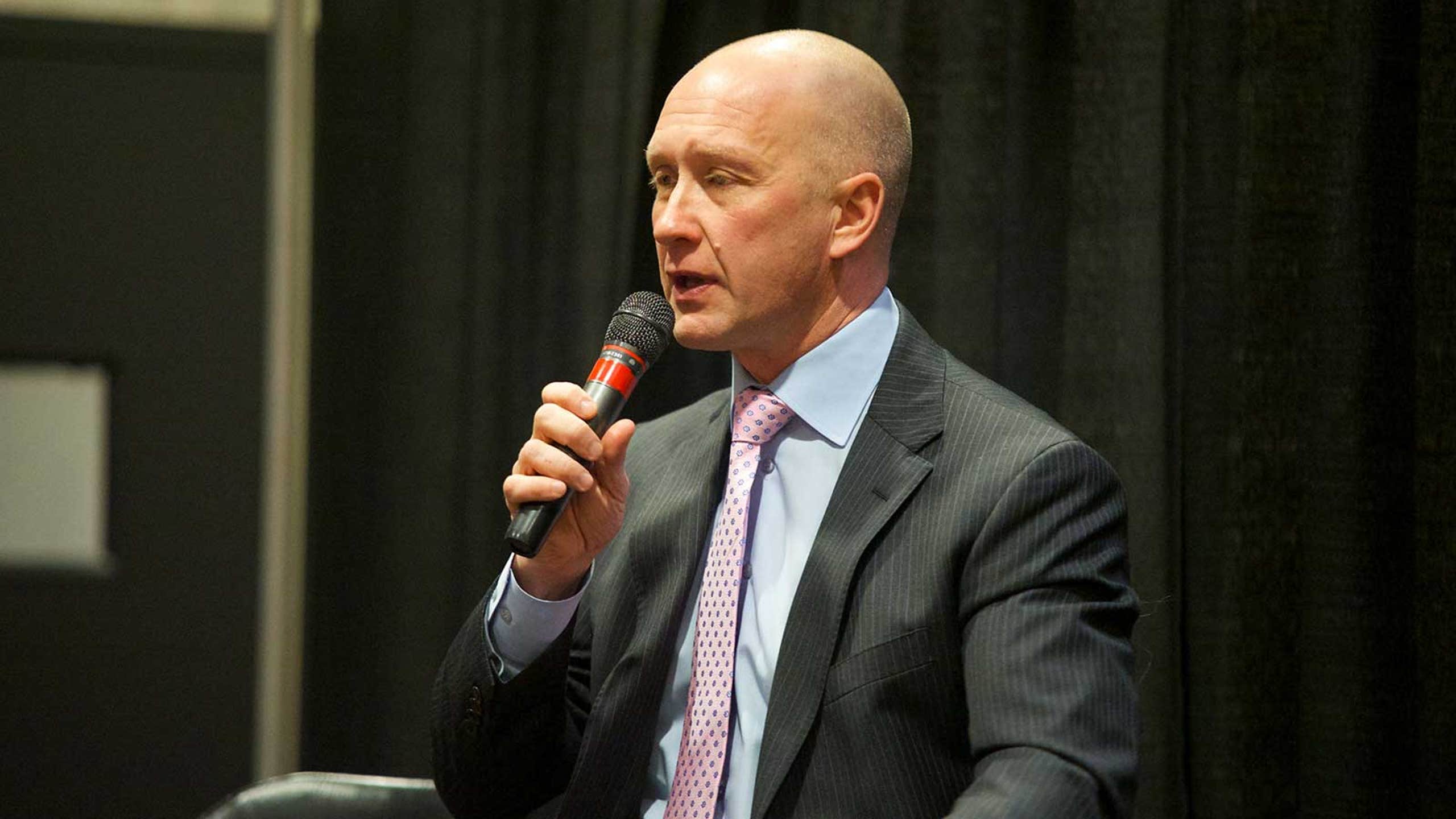 One-on-one with Blue Jackets GM Jarmo Kekalainen
BY foxsports • November 16, 2014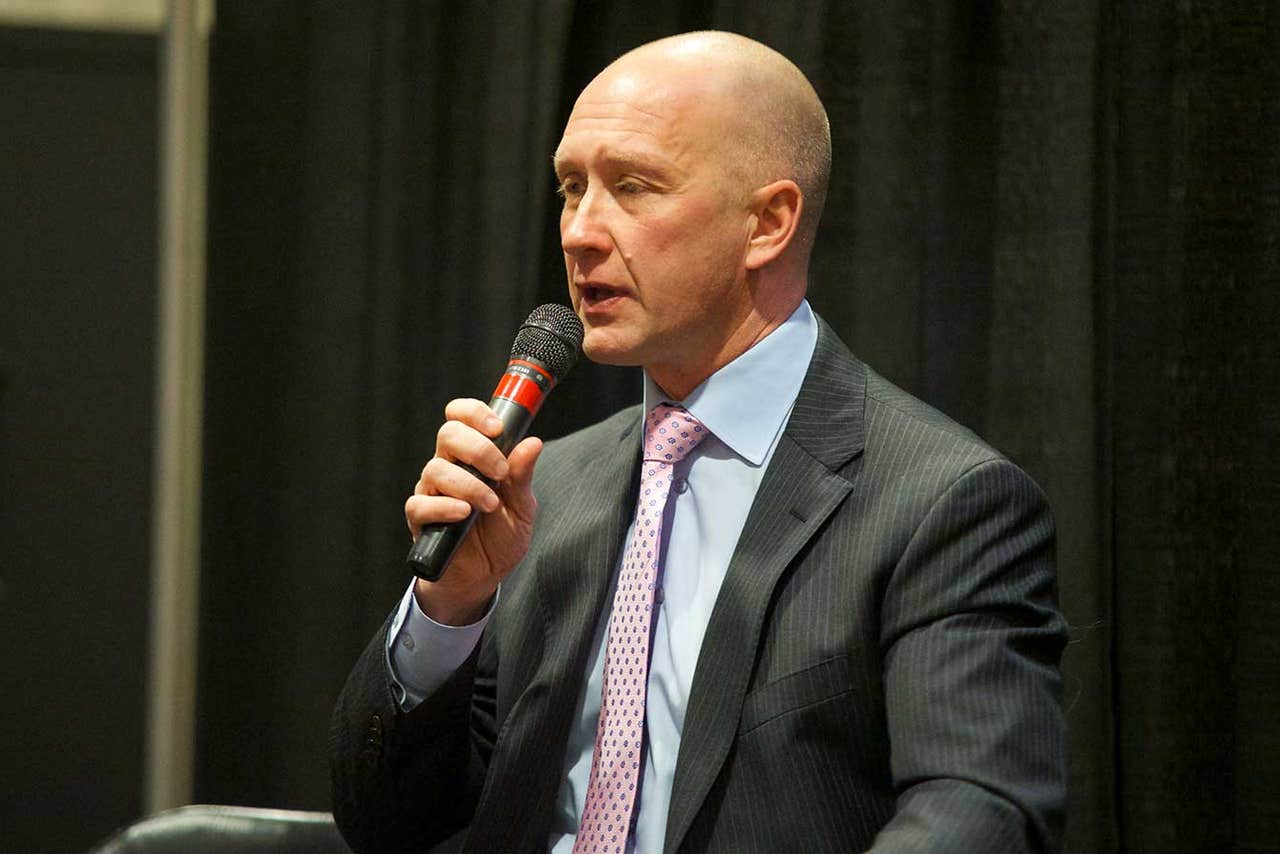 This has been the season of never-ending injuries for the Blue Jackets. Players are going in and out of the lineup, due to injury, like walking through a revolving door. It's mid-November and only 17 games have been played. In that small timeframe the team has endured a nine-game losing streak, seen many of their regulars go down with injury and made a trade on Saturday for a roster player.
Blue Jackets General Manager Jarmo Kekalainen talked exclusively with FOX Sports Ohio during the first intermission of Saturday evening's game about the trade for a defenseman, the plethora of injuries that have ravaged the team and the future of a couple of players moving forward.
Q: In light of the uncertainty surrounding forward Nathan Horton's future and now having defenseman Fedor Tyutin sidelined for 4-6 weeks, you made a trade for defenseman Jordan Leopold on Sunday. Has this changed the way you're going about making the team better?
A: "No, not really. I think it's about evaluating the team every day and seeing how the guys that are getting these opportunities to play with the injuries that we've had, whether they are capable of doing it full-time once we are healthy. I think that's what we're doing more than anything.
"We had talked about (Jordan) Leopold, even with Tyutin healthy, for a long time already; about adding a defenseman with Ryan Murray and Cody Goloubef on the Injured Reserve. That (trade) could happen even without the Tyutin injury. Obviously, it had something to do with the urgency of it. There were a couple of defensemen that have gone on waivers in the last couple of days. We wanted to make a decision between the guys on waivers and going with Leopold. We felt that was the best option for us, so we pulled the trigger.
"Nothing has changed as far as trying to make the team better. The one thing that's been firm in our minds the whole time we've been going through this hard period here is that we're not going to compromise our long-term future trying to get a couple of wins in the short-term. Or try and end the (losing) streak, whatever you want to call it.
"It was a tough period of time and much longer than anyone wanted. Obviously you don't want to go through a period where you lose nine in a row. But, to bail-out from that by doing something in the short-term that might compromise our long-term future is just not going to happen. Obviously, when you're injured, hurt and down, everybody is trying to take advantage of you. That's why we haven't done anything. And we're not going to, either.
"We'll always look at everything that we can to get better in the long-term, and short-term, too. But not by compromising our future. We have some good young forwards and everybody wants them. By giving us immediate help, they want our future. Well, that's not going to happen.
Q: How frustrating has the ongoing injury issue with defenseman Ryan Murray's knee been for you and for the team?
A: "My biggest concern is that I want Ryan Murray to be a big part of our future for the next fifteen years. That's my concern here. I just want to make sure that we do everything right; our medical staff and the whole organization, we handle it right so that it doesn't compromise any of his long-term future. He's a big piece of our future. So, we've got to be very careful and extra cautious. When his knee is strong enough and he's ready to go, then he's ready to go, but not before that.
Q: At any point in your hockey career, as a player or a team executive, have you gone through a team having so many injuries in such a short amount of time?
A: "No, I can't say that I have. I think it's the worst time to have eleven guys out, basically, that could have been regulars; three out of our four best centers, two defensemen and our number one goalie. It's not like it's our depth guys that are out.
"But the thing is, you just have to build good depth. And that's what we're trying to do for the long-term. We draft well and we develop well. We have plenty of guys in the minors that could be, maybe even should be playing in the NHL. But you can only have twenty-three guys on your roster, so they're not. That's our goal and that's where we're trying to get to. We're not there yet. And this is a good example of why you need to have that (depth).
Q: In light of Curtis McElhinney's struggles this season, how important was it for him and for the organization to have a good game like the 4-3 win on Friday against Philadelphia?
A: "He went through a tough time. He had the concussion (October 18 vs. Ottawa) and he had to come back from that probably sooner rather than later, full-time after (Sergei) Bobrovsky got hurt. He never really got his game going from his own injury.
"So, he's been in a tough spot, too. He was tremendous in preseason this year. He came into training camp in great shape. Then he had the concussion and it set him back a little bit. He showed us again (Friday) that he can play some good hockey in this league. We have Bobrovsky here in place and we're hoping he can carry most of the load and responsibility. And whenever he's called upon, we believe that Curtis McElhinney can give us some good goaltending.
Q: You have many players with expiring contracts in 2015 (15 players on the current roster per capgeek.com). Focusing on two of them, has there been any progress in contract talks with goaltender Sergei Bobrovsky and forward Nick Foligno?
A: "We've talked about contracts with the agents for both of those players. But it hasn't really progressed. Some people prefer not to negotiate during the year and that's their choice. That's their right and we respect any way they want to do their process.
"I'm sure that we'll be in touch with Nick Foligno's agent. Obviously, he's in a little different situation because he's an unrestricted free agent next summer. He's played extremely well for us and we're very happy with his performance so far this year.
Q: Are you surprised at the impact that Nick Foligno has had on and off the ice this season?
A: "He's a guy that's shown improvement from last year and that's a great sign to me. He's not an old guy (27 years old) and he's shown us that he can improve as a hockey player. I hope he takes another step with our organization and he's here for a while.
Q: Foligno is on pace for a career year (he will be paid $3.08M this season). Are you willing to pay him, if it continues, to keep him?
A: "We've always been fair with our players that we like and we've shown that in the past. We signed Brandon Dubinsky to a six-year deal ($5.85M/year). We'll be fair with Foligno and we'll be fair with Bobrovsky.
---