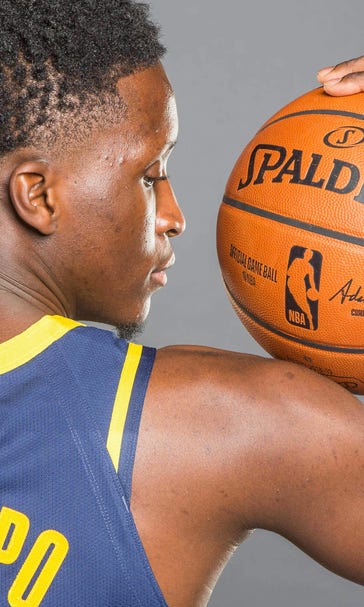 One-hit wonders? Pacers eager to prove last season was no fluke
September 24, 2018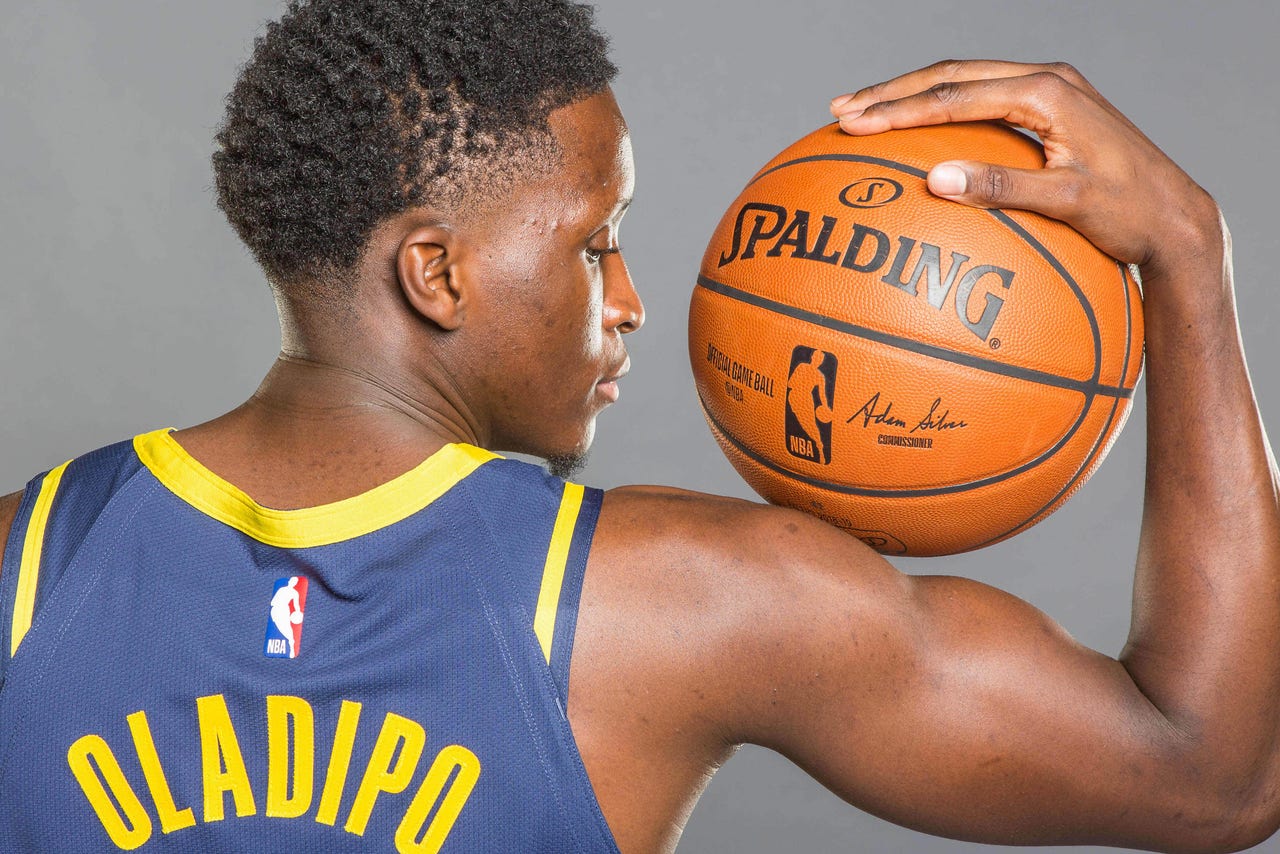 A basketball isn't the only thing Victor Oladipo has on his shoulder. There's a chip there, too.
INDIANAPOLIS — Indiana point guard Darren Collison made his position clear: The Pacers haven't done anything yet.

Sure, they surprised everyone last season by posting a winning record, making the playoffs and forcing eventual Eastern Conference champion Cleveland to the limit of a seven-game series. They also think others around the league believe it could have been a fluke.

"I guess you'd kind of say we're still going under the radar," Collison said during the team's annual media day Monday. "People still think we haven't really accomplished anything yet, and we haven't, really. We made the playoffs, which is a good plus for a team that just got together. But at the same time, to have some success you've got to go further in the playoffs, and I think that's where we're at right now."

All-Star guard Victor Oladipo and promising center Myles Turner understand questions remain, too. Pacers president of basketball operations Kevin Pritchard has even heard similar sentiments expressed during chats with other decision-makers around the league.

Those conversations have everyone inside the organization intent on proving the outsiders wrong and showing they can contend in the suddenly wide-open East.

"I don't know if people think we're Milli Vanilli, a one-hit wonder, but I think there's a little bit of that, I do," Pritchard said. "I think people think we're a solid team that overachieved last season, and now we've got to prove it again."

The Pacers believe they have a solid foundation in place.

Oladipo wants to show his breakout season was just a start after being acquired in the Paul George trade. A buffed-up Turner has focused on becoming a better rebounder and a more consistent defender while embracing the opportunity to play more minutes with Indiana's other big man, Domantas Sabonis. Collison spent the summer refining his shooting prowess after leading the league in 3-point percentage (46.8).



In all, Indiana returns its entire starting lineup and its two most frequently used backups — Sabonis and Cory Joseph.

They also hope to get additional scoring from guard Tyreke Evans and forward Doug McDermott, both free-agent signees, as well as forward T.J. Leaf and guard Aaron Holiday — their last two first-round draft picks.

While it's enough to make the Pacers look better on paper, nobody inside the organization intends to rely on talent alone.

So Oladipo this summer gathered his teammates, old and new, for a sort of minicamp workout in Miami to get everyone acclimated to the revamped roster. Coach Nate McMillan, Pritchard and Pacers players said they've never seen anything quite like it.

Oladipo did it for one essential reason — he's eager to start winning playoff series to show the detractors last year was just the beginning.

"It just keeps getting bigger and bigger," he said of the chip on his shoulder. "To be honest with you, it was only one year — and that's the criticism, it was just one year. 'Can he do it again? Can they do it again?' is what they say."

It's a question the Pacers expect to hear all season, or at least until they've proven they're capable of challenging conference favorites Boston and Toronto.

Yes, one season was a nice start. But McMillan knows it will take at least a second strong season for the Pacers to establish themselves as a legitimate contender.

"There's a buzz, which is good, about our team and some of the things we did," McMillan said. "But we've flipped the page on that. It's over, it's done and we have to create that atmosphere all over again."


---
---