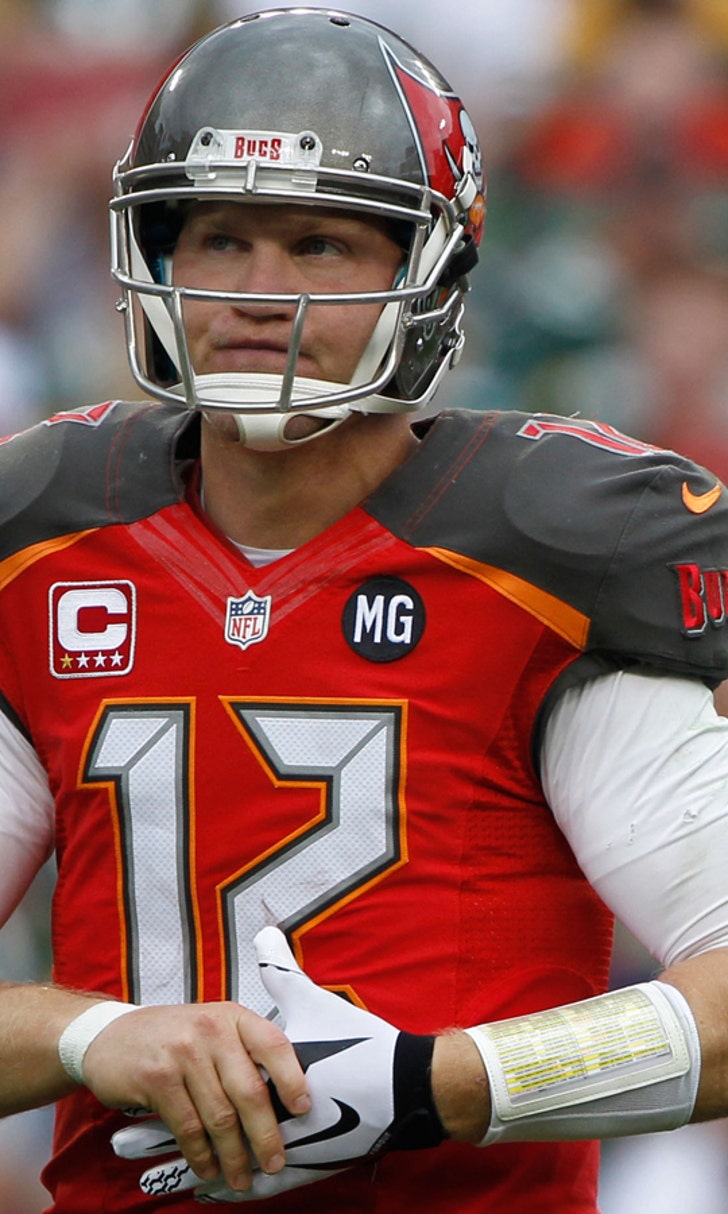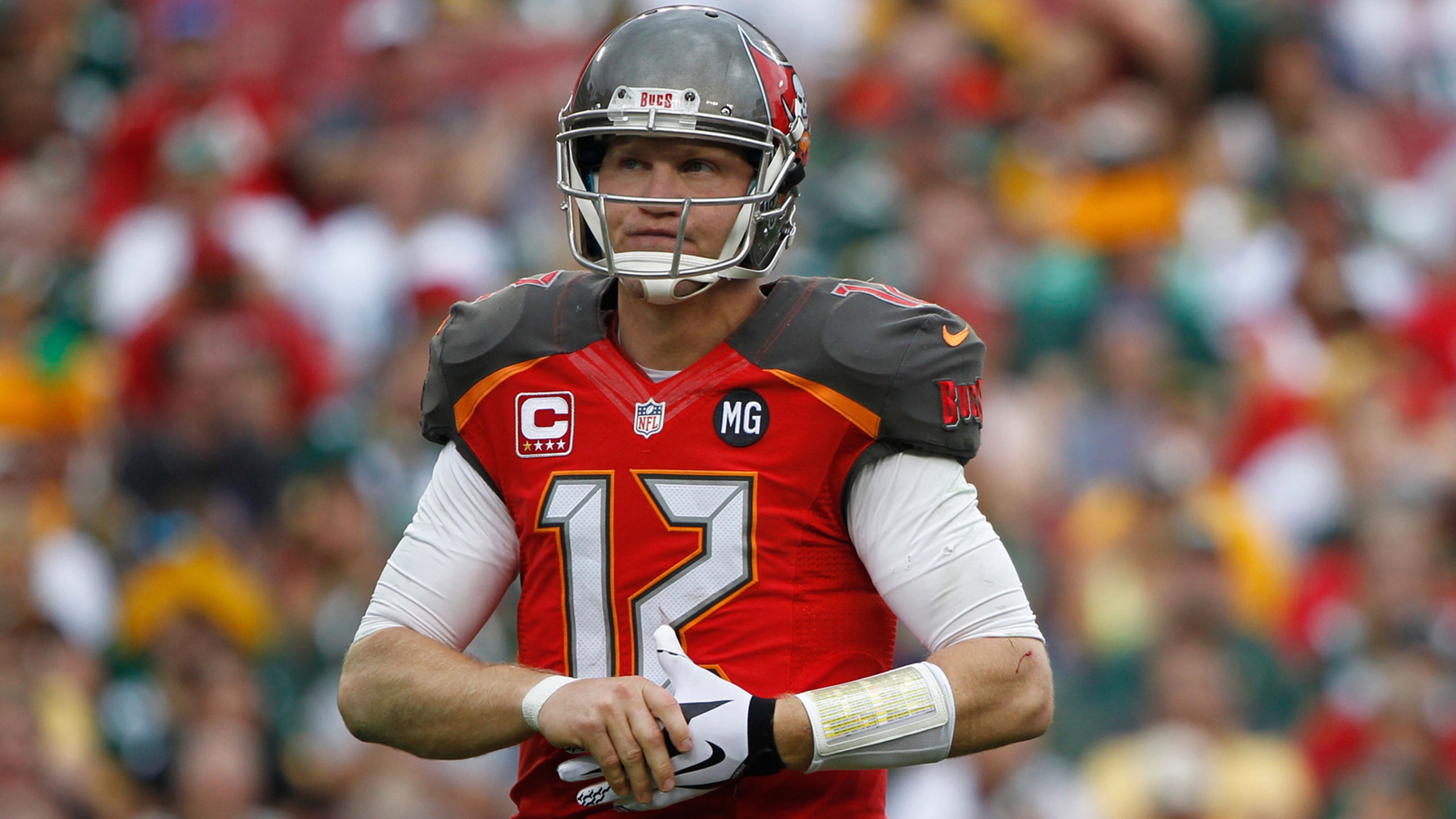 One and done: Buccaneers part ways with quarterback Josh McCown after single season
BY foxsports • February 11, 2015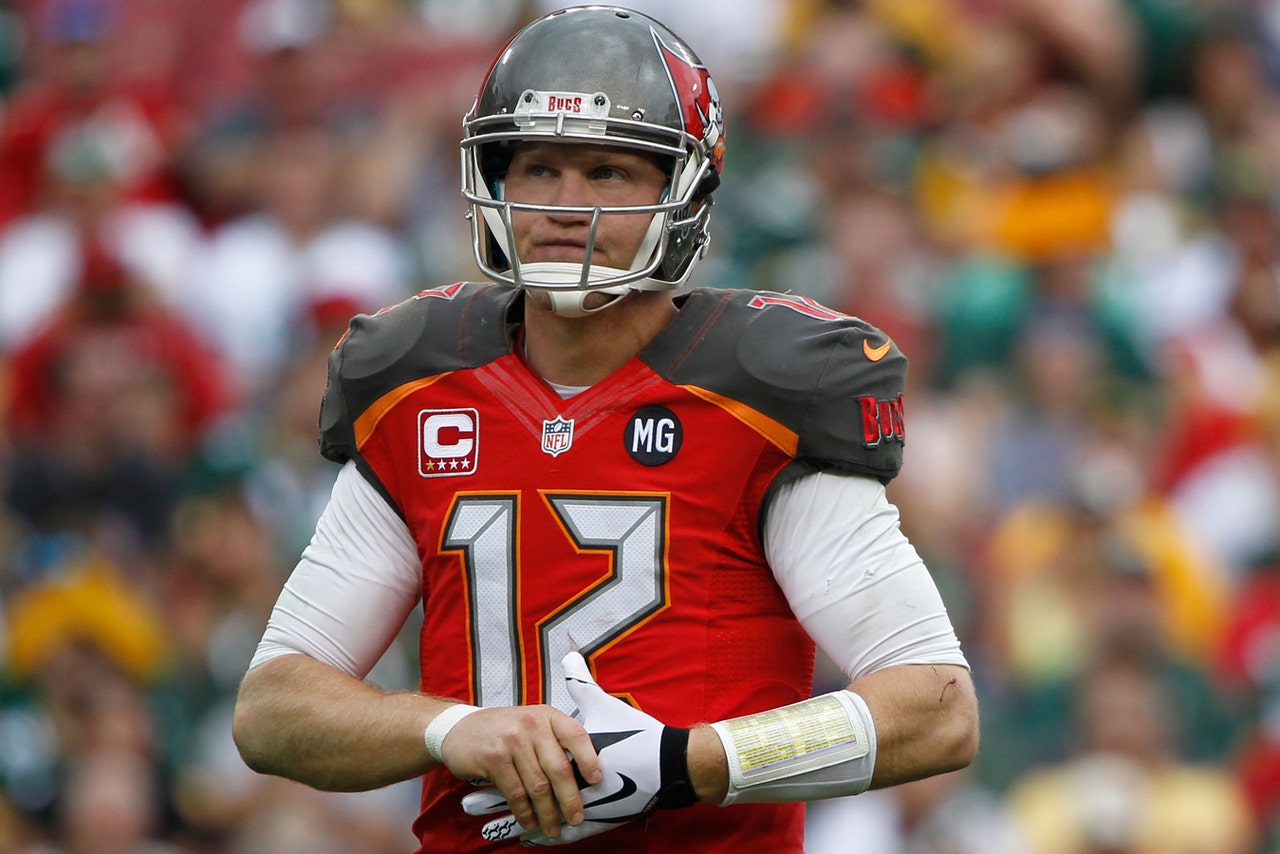 TAMPA, Fla. -- The Tampa Bay Buccaneers have parted ways with Josh McCown.
The team announced Wednesday that it had terminated the veteran quarterback's contract after one season. McCown, a former Chicago Bears backup, signed with the Bucs last March on a two-year, $10 million deal, but the journeyman signal-caller struggled after reuniting with coach Lovie Smith and finished with 2,206 yards passing and 11 touchdowns with 14 interceptions in 11 games.
The Bucs, who were without a true offensive coordinator after Jeff Tedford underwent a heart procedure in late August, finished 25th in the NFL in passing (206.1 yards per game) and 29th in scoring (17.3 points per game). Overall, Tampa Bay closed 2-14 and in last place in the NFC South.
The move is a strong signal that the Bucs may select a quarterback with the No. 1 overall pick on April 30. Both Jameis Winston and Marcus Mariota, the past two Heisman Trophy winners, have declared for the NFL draft and are expected to receive heavy consideration from Tampa Bay, which hasn't held the No. 1 pick since drafting quarterback Vinny Testaverde in 1987.
In addition, the Bucs have quarterback Mike Glennon, who was taken in the third round in 2013 out of NC State. The 25-year-old has 4,025 yards passing with 29 touchdowns and 15 interceptions in 19 career games.
Whatever the Bucs' future at quarterback holds, it won't include McCown. After the season, he addressed whether a mentor-like role would be appealing to him, and he seemed to embrace the scenerio.
"Whatever they ask me to do, I'll do it the best I can and whatever helps this team," he said. "That's my stance on it, regardless of whether it was me or anybody else. But a player of my age, he can't play forever anyway. So somebody's got to come in and play and be ready to go."
Turns out, Tampa Bay will go in a different direction.
You can follow Andrew Astleford on Twitter @aastleford or email him at aastleford@gmail.com.
---
---