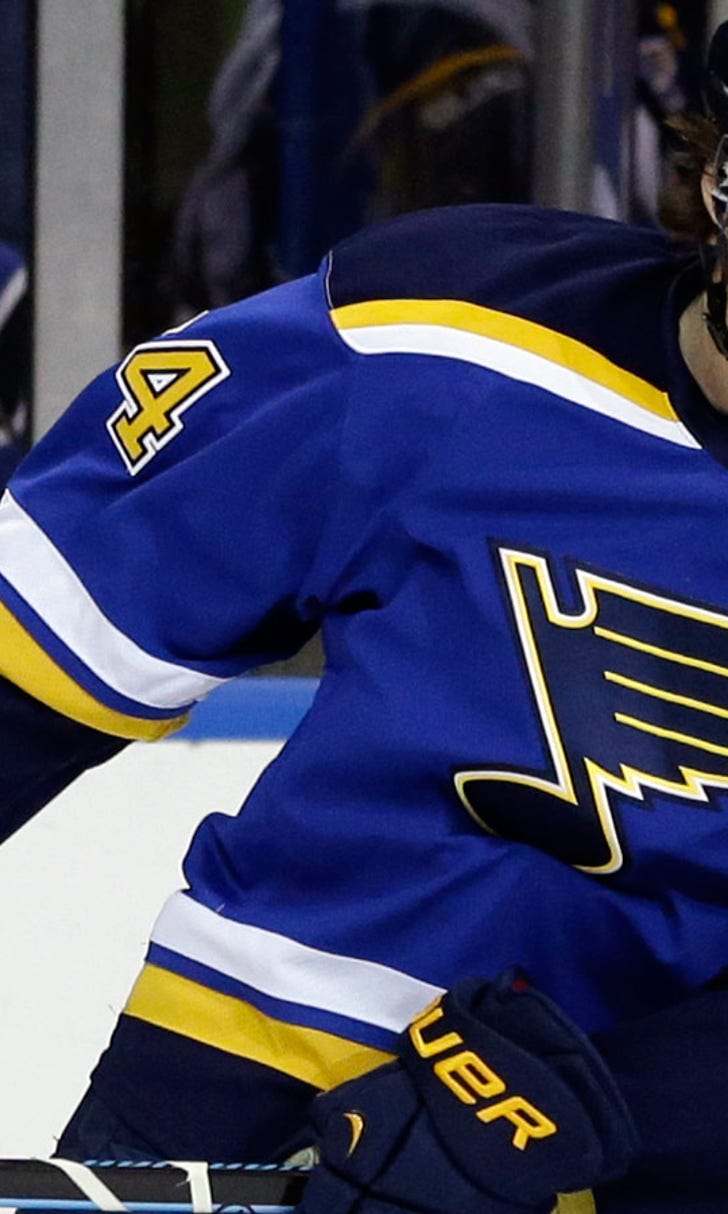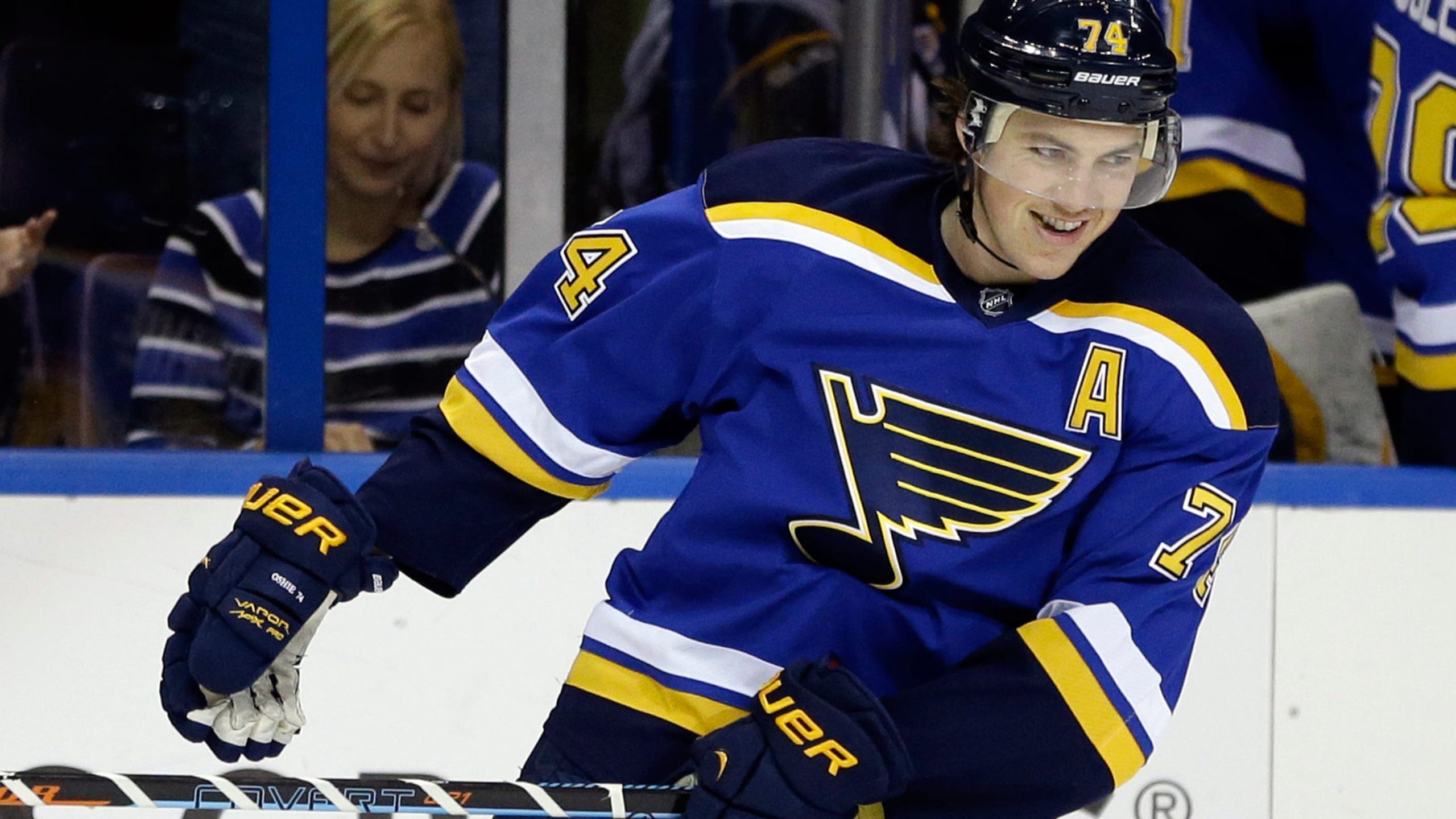 On the plus side, concussion gave Oshie a chance to reboot
BY foxsports • November 18, 2014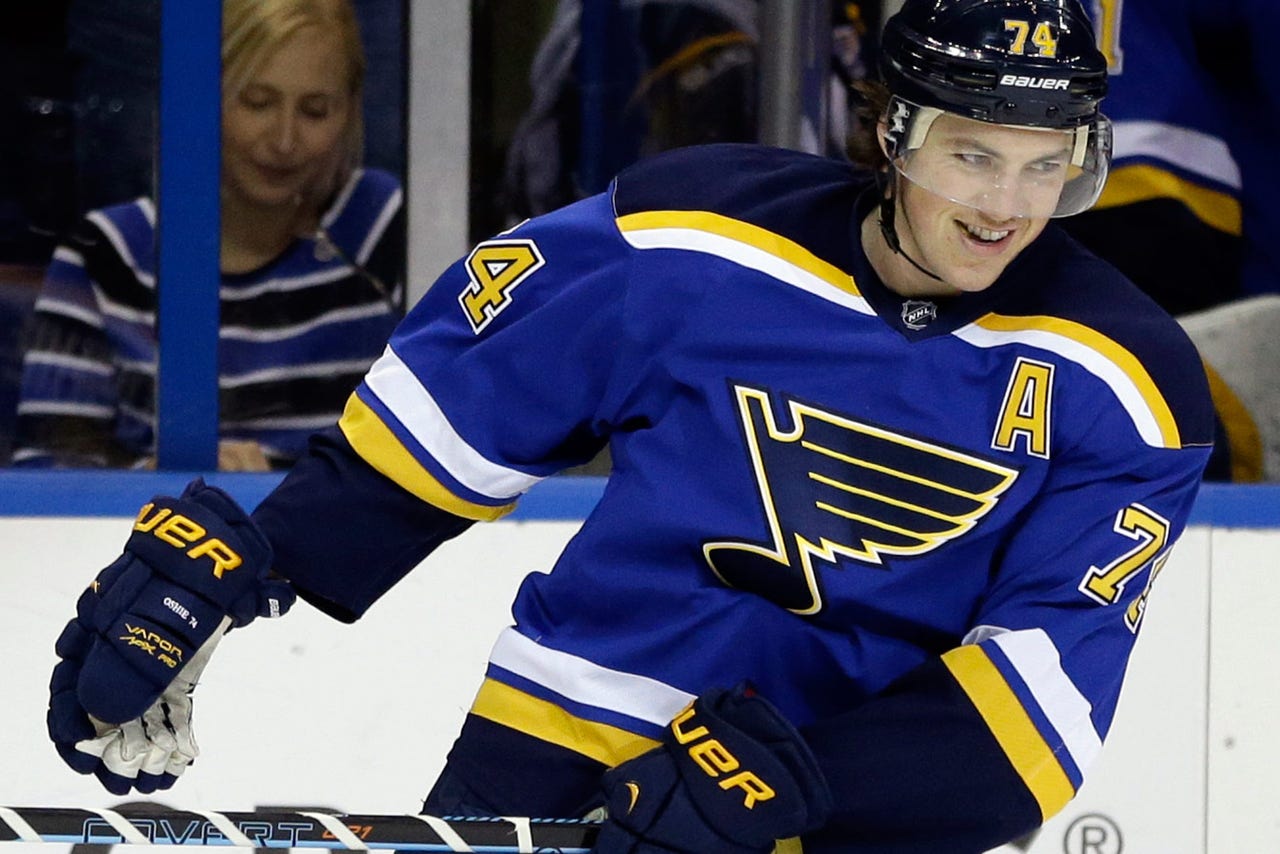 ST. LOUIS -- There's never a good time to have a concussion, one of the scariest and most dangerous injuries in sports. And it certainly didn't look good when Blues forward T.J. Oshie collided with the goal post in a 4-3 overtime win at Dallas, especially considering he was already off to a slow start with just one point in his first eight games.
Alas, some good might have come from the 15-day stretch between games while Oshie waited for his concussion symptoms to disappear.
"I think (he got) a little bit of a chance to sort of step back and take a big-picture view of things," Blues assistant coach Kevin Shaw says. "Take a deep breath and realize you're a great hockey player and realize that continuing to do the little things is going to give you success."
Shaw says the lack of production may have been wearing on the energetic young forward, who looks to be back to his usual self thanks to some patience and hard work.
"I like how he's come back," Shaw says. "He's got a little more spark to his game, a little more jump and, obviously, getting a few more points has helped as well."
Oshie nearly got an assist just 15 seconds into his return from a seven-game absence when he found Patrik Berglund alone in front of the net last Thursday night. But even though Nashville's Pekka Rinne turned that shot away, Oshie scored his first goal of the season on the power play less than four minutes later to jump-start the Blues in a key 4-3 win.
It was an impressive start for a player whose status had been unknown that morning, when he told reporters it would likely take a couple shifts or even a full period to get going if he were cleared to play at all. The concussion he had suffered just over two weeks before meant a full week of nothing beyond sitting on the couch, a tough pill to swallow for the energetic 27-year-old.
But Berglund and defenseman Kevin Shattenkirk say Oshie's fast start didn't come as a shock, considering the work he put in to get back into game shape as soon as possible. Even Hitchcock had been pleasantly surprised by the amount of time Oshie was able to spend on the ice while recovering from a unique injury that can often vary in its symptoms and rehabilitation.
"I think it's tougher than anything because you can't just battle your way through a concussion," says Oshie, who missed a game with a concussion last March and didn't score a point in his first three games back. "You've got to heal to come back, whereas an ankle, you can tape it up and you're going to be in pain but you can go out and play."
This time around, his initial symptoms were so bad he couldn't even watch TV, let alone analyze the film of his early struggles to put the puck in the net. As his condition improved, Oshie made considerable efforts to get back in shape in the weight room and put in increasingly physical work on the ice.
Meanwhile, the top line centered by David Backes continued to struggle, and he even missed a game with a concussion of his own. Other than a pair of power-play goals, Backes didn't score a point and posted a minus-3 rating in six games without Oshie on the wing.
"He's an awesome guy with tons of energy and hockey smarts out of this world and (there's) definitely a comfort level with him on my right side," Backes says. "He's been there for seven years and it's tough not having him out there."
As he began to feel better, Oshie got the chance to watch the Blues on television, or from a box when they returned to the Scottrade Center for a 2-1 loss to Nashville. He says the experience let him see the ice from a different perspective and reflect on how to play while identifying some openings more visible from up above.
Shaw and Oshie both say the first eight games shouldn't be any sort of indictment on the play of the talented forward, who has had enough success in the NHL that more production was always just a matter of time. He still had 15 shots during that stretch, including five apiece in games against Calgary and Los Angeles.
Watch the Blues Live pregame and postgame shows before and after every St. Louis Blues game on FOX Sports Midwest.
Berglund says Oshie's return gave the Blues energy on and off the ice, providing some instant offense for a team that had been heavily reliant on the STL line led by Vladimir Tarasenko and Jori Lehtera. They finally got some help in the third period of Saturday's 4-1 win over Washington, when Backes scored off a goaltending mistake and Berglund finished another great pass across the ice from Oshie following several other golden opportunities created by the three veteran forwards.
"Saturday night was a good game to build off of for my line," Oshie says. "Those two guys were going on all cylinders and I can tell that there's a different jump in their step and all of our steps from before."
You can follow Luke Thompson on Twitter at @FS_LukeT or email him at lukegthompson87@gmail.com.
---