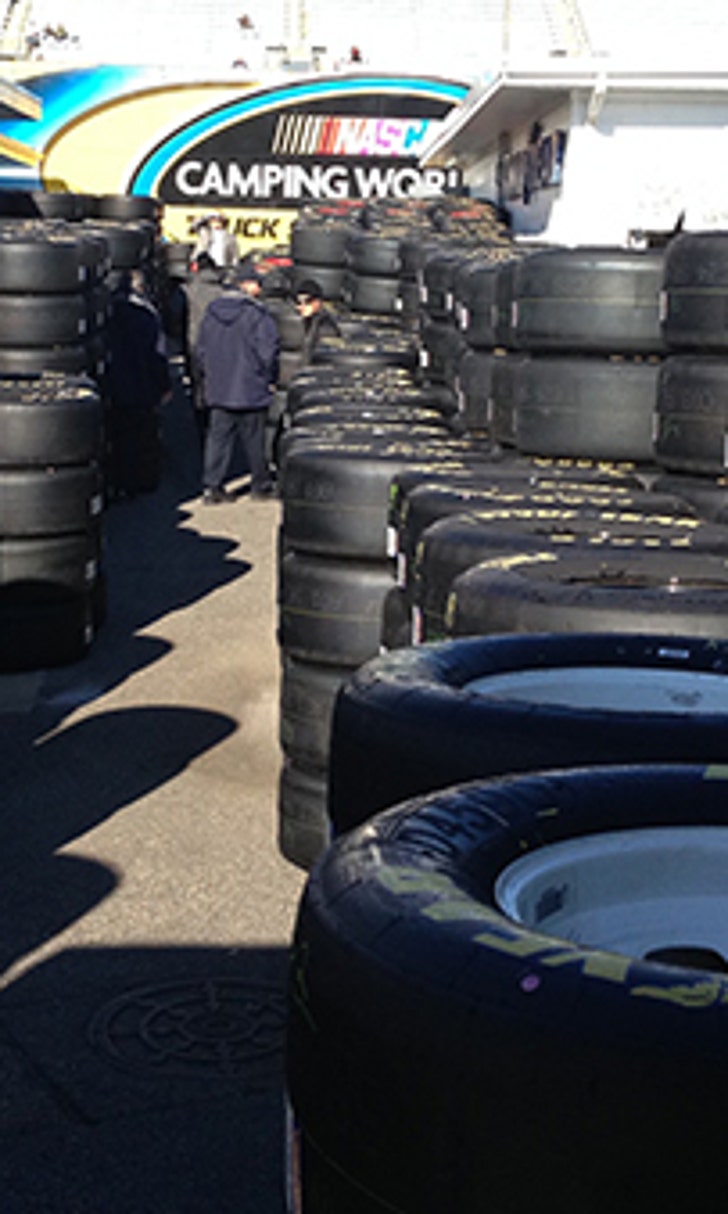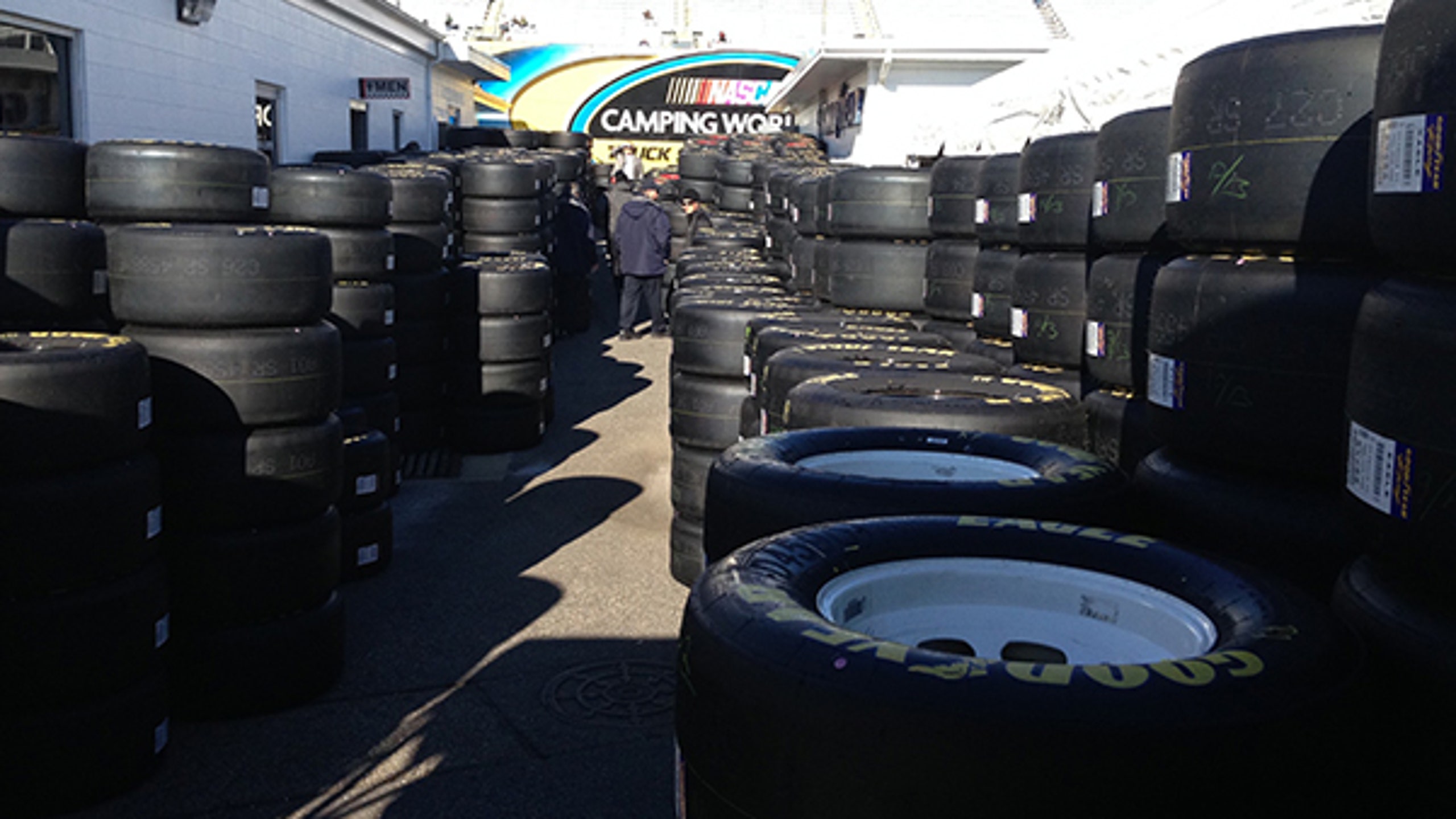 On The Ground In Martinsville: Pics From The Garage
BY Tom Jensen • October 25, 2013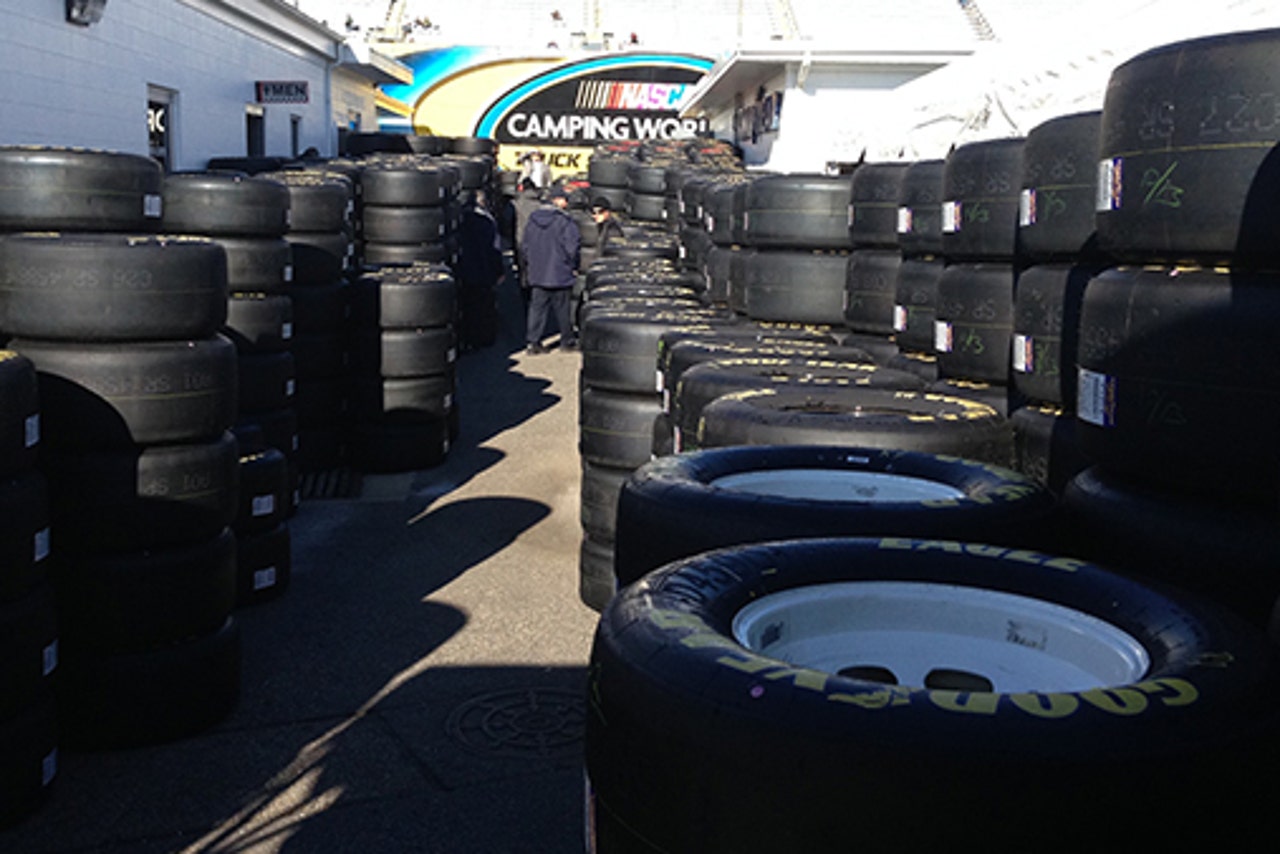 Photo Credit: Tom Jensen
Friday morning at Martinsville Speedway means two things: 1. The NASCAR Sprint Cup teams are getting ready their cars ready to hit the track. And 2. Portions of the infield are nearly impassable given the hundreds and hundreds of Goodyear Eagle racing radial tires stacked everywhere.
This being the last weekend before Halloween, a few drivers are sporting orange-and-black colors, most notably Kyle Busch and Elliott Sadler, the latter of whom is filling in for Brian Vickers as Vickers recovers from another bout of blood clots.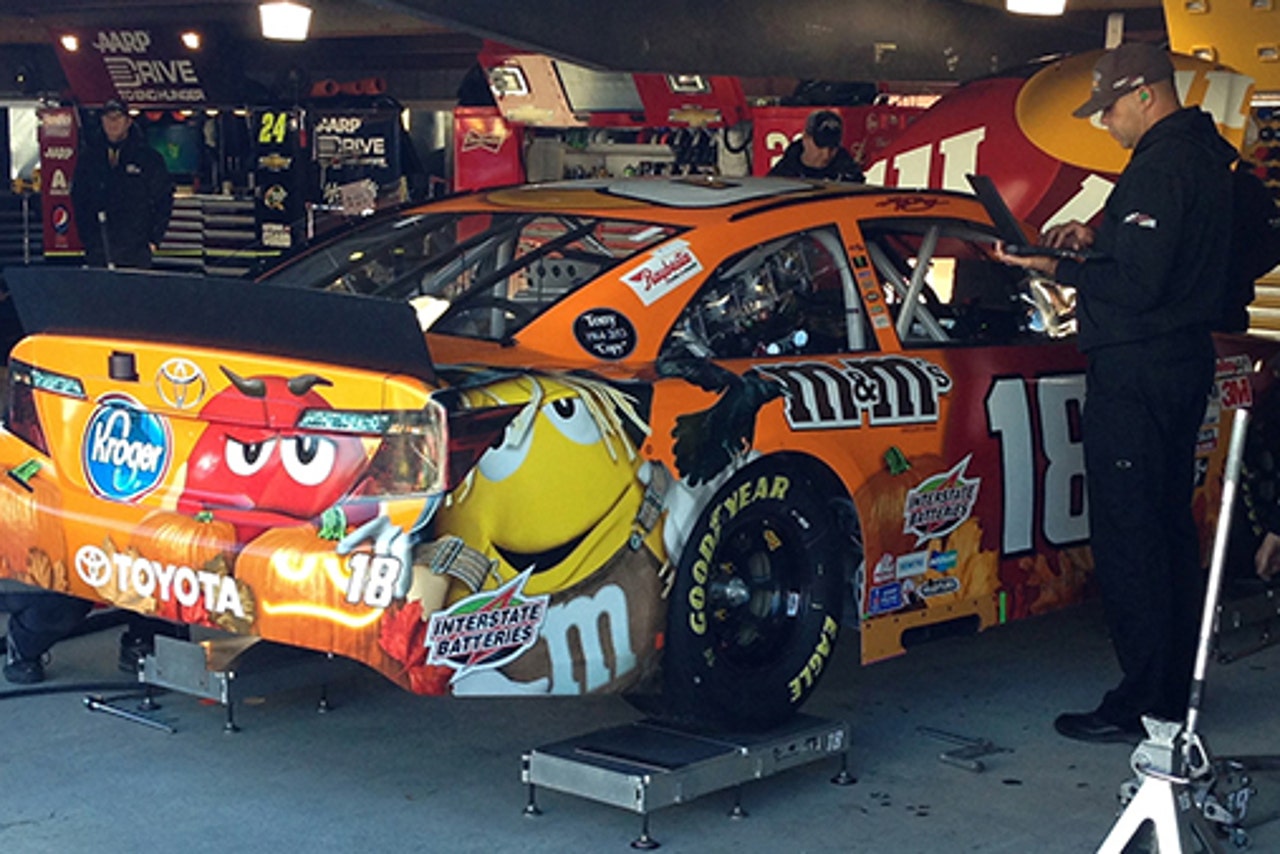 Photo Credit: Tom Jensen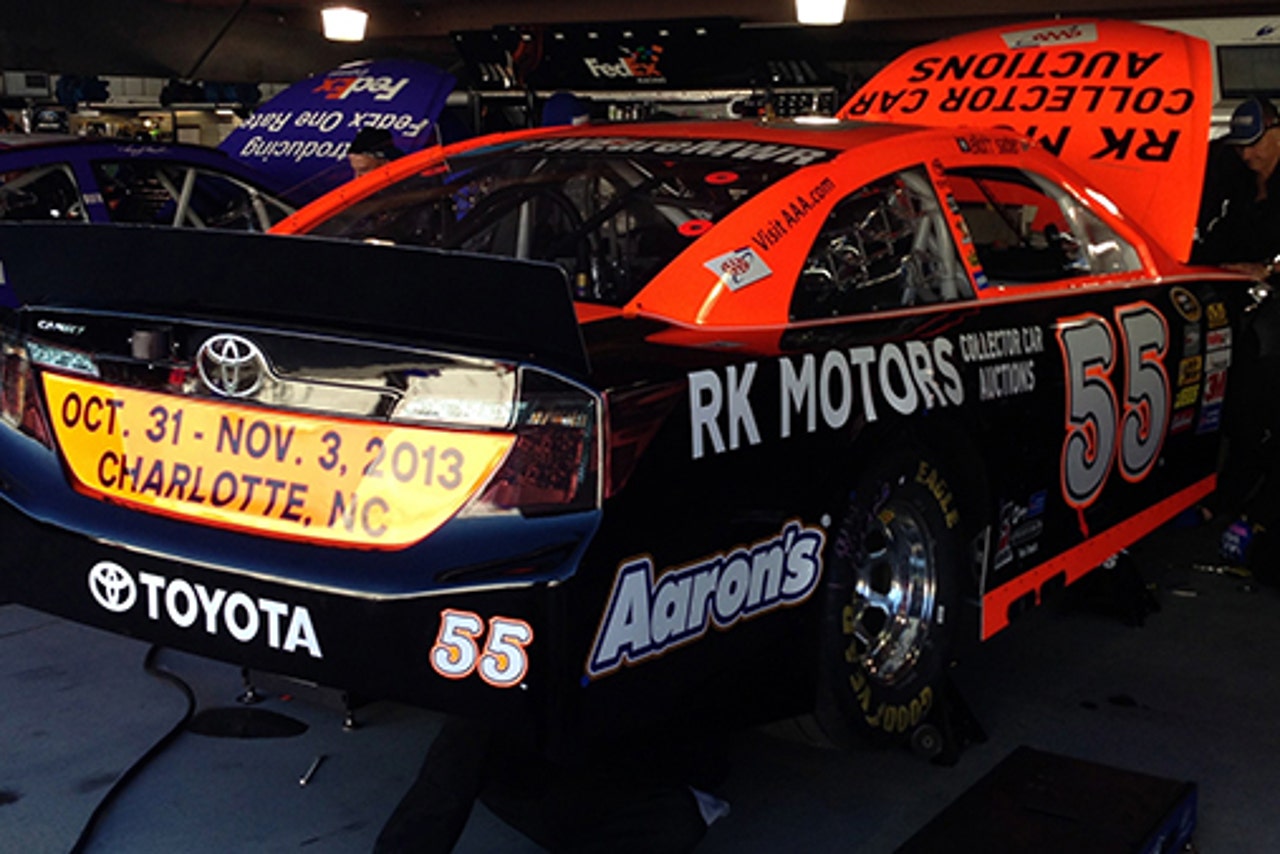 Photo Credit: Tom Jensen
The breast cancer awareness theme is still very much present, with Dale Earnhardt Jr.'s car carrying pink numbers and several others, including Danica Patrick and Ricky Stenhouse Jr. wearing pink paint schemes. And instead of his normal No. 43, Aric Almirola's Ford wears No. 41, in honor of Maurice Petty, who will go in the NASCAR Hall of Fame next year.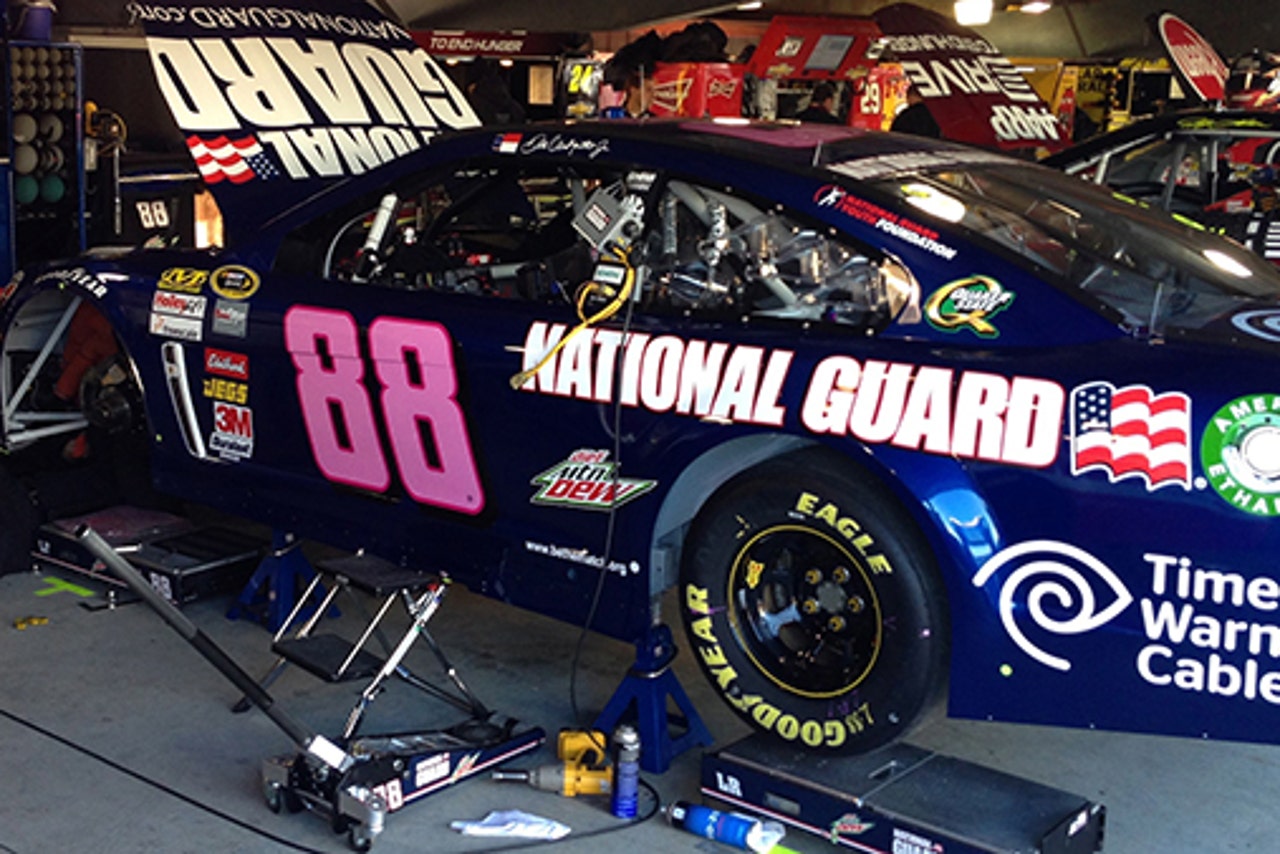 Photo Credit: Tom Jensen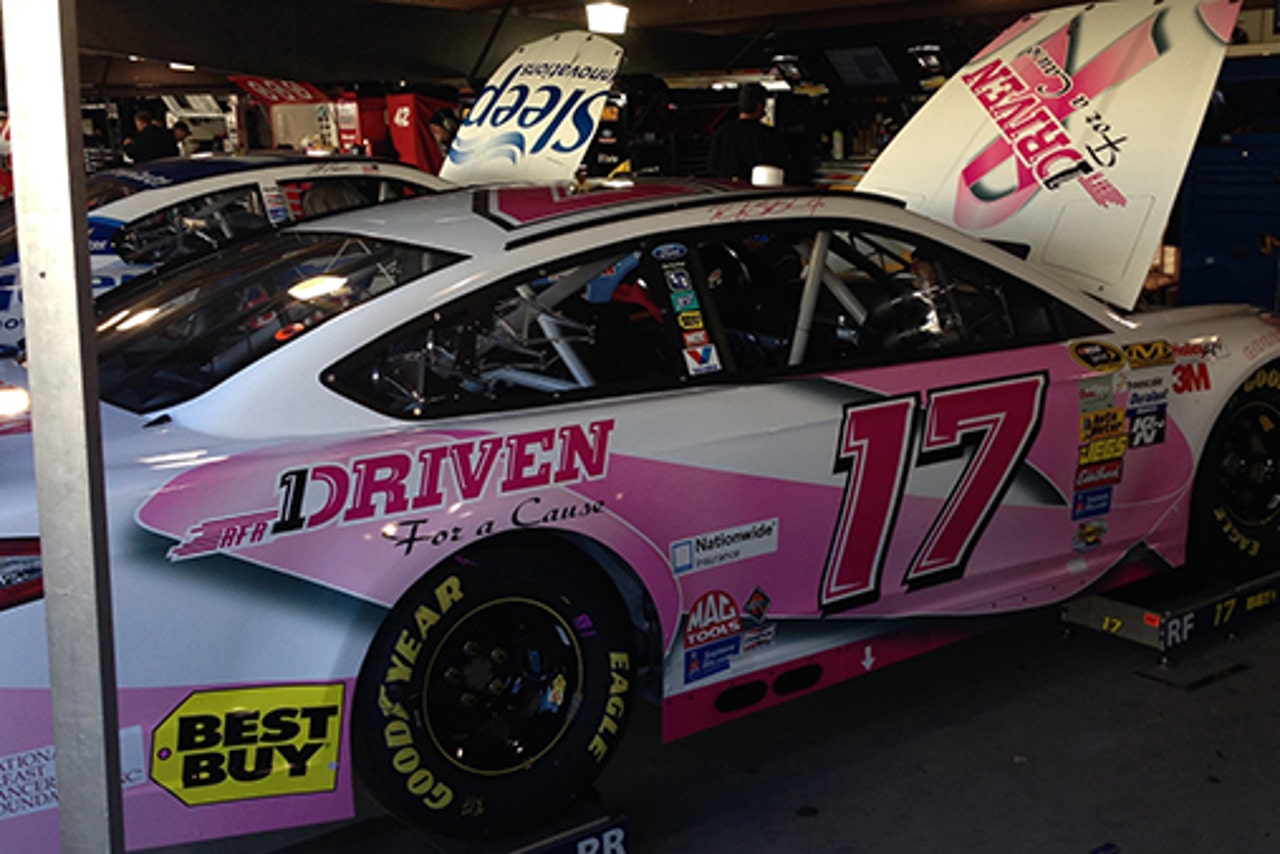 Photo Credit: Tom Jensen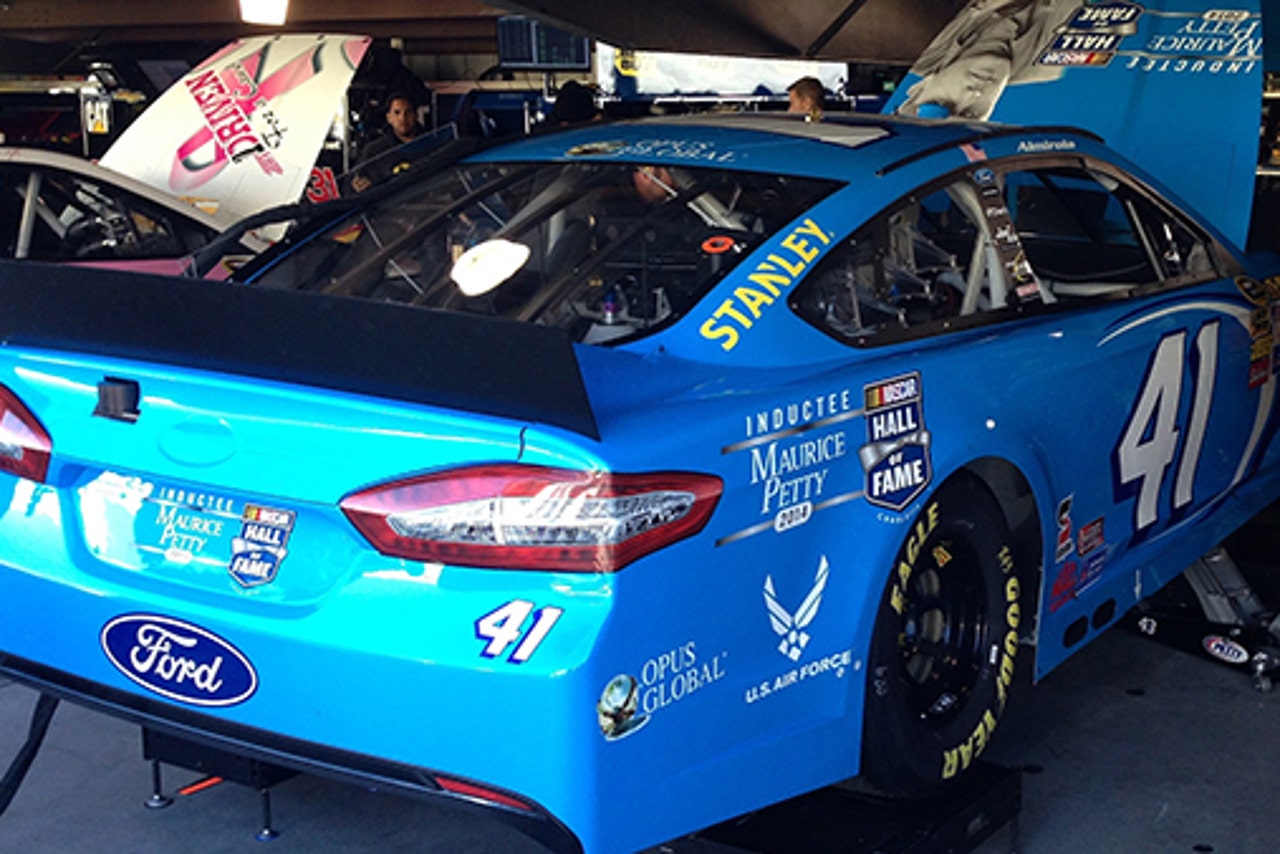 Photo Credit: Tom Jensen
Jimmie Johnson will be looking for his eighth Martinsville victory in Sunday's Goody's Headache Relief Shot 500, while Matt Kenseth, Kyle Busch, Kevin Harvick and Jeff Gordon will look to stay in championship contention in this, the seventh race in the Chase for the Sprint Cup.
It ought to be 500 laps of intense short-track action, and while the Southern Virginia temperature hovers near freezing, there is zero chance of rain all weekend.
---