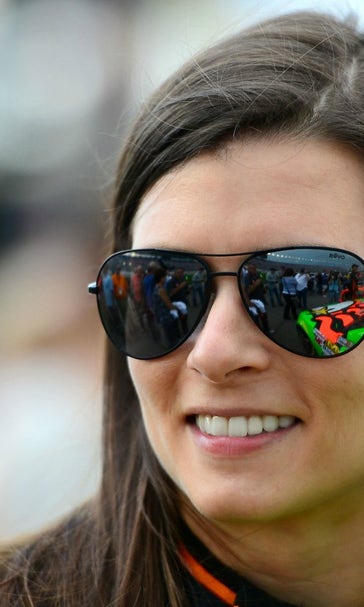 On rainy night at Kansas Speedway, Danica Patrick finds a way to shine
BY foxsports • May 11, 2014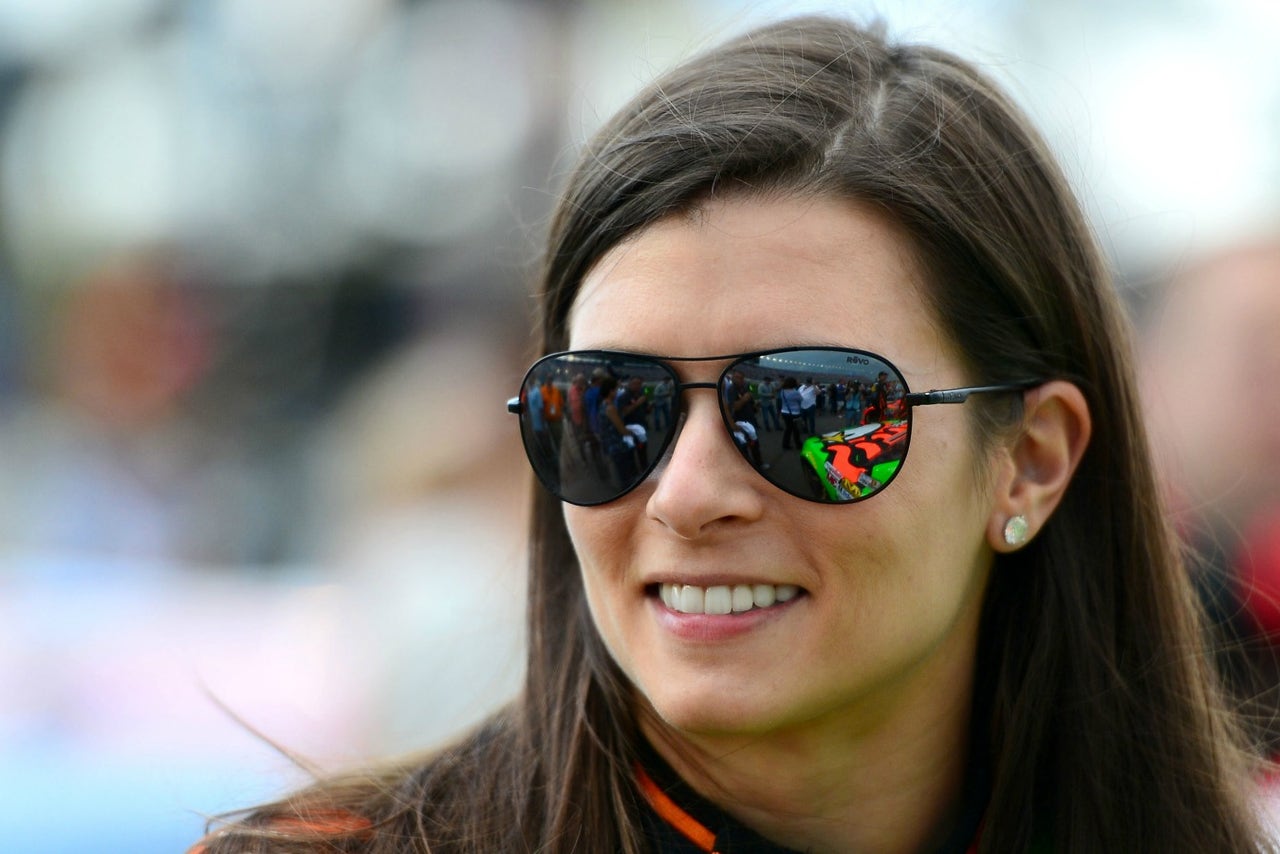 KANSAS CITY, Kan. -- Toto, we've got a feeling Danica Patrick doesn't hate Kansas anymore.
"I was really, just overall, proud that we (were able to) run all day," Patrick said after placing seventh in the 5-Hour Energy 400 late Saturday night at Kansas Speedway, her highest-ever finish in a Sprint Cup race. "That was the biggest thing."
She ran well, too. With 95 laps to go, the tempestuous and sometimes controversial driver passed both Dale Earnhardt Jr. and Tony Stewart in the same move to slip into the third-place spot. She was smooth during restarts -- not exactly one of Patrick's strong points -- and not only avoided causing any trouble, but managed to avoid the occasional chaos in front of her, too.
"She was very impressive," said Jeff Gordon, the current NASCAR Sprint Cup points leader (394), who picked up his first victory and fifth top five finish of the young season.
Impressive. Historical. It was the highest finish by a female driver in NASCAR's top series since Sara Christian finished fifth at Pittsburgh's Heidelberg Raceway in 1949 and just the second Sprint Cup top 10 in Patrick's career.
"And I'm extremely proud of this crew for building a new car that was just awesome," said Patrick, who had qualified ninth. "I mean, it was so good on restarts and long runs and tires getting old. I mean, it was just -- hard work paid off. And they definitely put the hard work into it."
To understand what this means to Patrick and her No. 10 GoDaddy Chevrolet crew, you have to consider the local context, too: The 32-year-old Wisconsin native had crashed in two of her first three Sprint Cup starts here dating back to the fall of 2012.
Before Saturday night, Patrick's average starting position for Sprint Cup races at Kansas was 31.3; her average finish was 33.3.
So, yeah, this was ... new.
"We talk a lot," said Kevin Harvick, her Stewart-Haas Racing teammate, who wound up second and dominated most of the evening, leading for 119 of 267 laps. "And I think for her, it's just the confidence in knowing exactly what the car is going to do.
"Obviously, she's run well all weekend, qualified well, raced well all night, and it's just -- there (are) a lot of hurdles to overcome for her to make up that experience. I feel like we can help her speed that process up by just telling her some of the things that she should expect and do. As she went through the weekend, she kept her track position on the restarts. That's probably the biggest thing.
"But I guess the one thing I did tell her was just to quit thinking about it and smash the gas. Sometimes your car is never going to be perfect, and you just have to take what it'll give you and expect that every time you pit, it's going to be better, and if it's not, you adjust and move on."
Adjusting was the theme of Saturday night's showcase, right from the get-go. The race was delayed 35 minutes at the start due to the threat of lightning, and while skies remained overcast as dusk gave way to nightfall -- this was the first Sprint Cup event under the lights at Kansas Speedway -- Mother Nature spared us any further hiccups.
"You can't control that kind of stuff," Harvick said. "You just sit in your car and sweat, wait for them to tell you to go."
The track threw drivers another curveball roughly 77 minutes in. At approximately the Lap 113 mark, a bank of back-stretch lights along Turns 2 and 3 went out.
Some came back right away. A few didn't. A fifth of the speedway, midway through the race, was bathed in a fairly noticeable dark patch whenever the cars came through.
"Naw, it's fine," chuckled Carl Edwards, a local from Columbia, Mo., who collected his 10th top 10 finish at Kansas (sixth). "The tracks I grew up racing on were lit way worse than that. So that's fine with me.
"They don't even ask me anymore. When it was raining, they said, 'What (do) you think about the track?' I always think it's fine to race, no matter if it's raining, snow, dark, whatever."
With that, Edwards smiled again, and nodded back to the car behind him, being pulled back inside its trailer.
"It is notable, though, that these headlights on the cars are just decals, they're not real headlights," he said. "So maybe we should work on that."
While the rest of the field battled with the dark, it was Patrick -- Saturday's top 10 was her first on a Sprint Cup intermediate track -- who found a way to shine.  
"When the race started, it was about finishing the weekend off right and just staying up there," she said. "And you know, you're going to go up, you're going to go down a little bit, and sure enough, (I) did that. But we more than held our own throughout the whole race."
You can follow Sean Keeler on Twitter at @seankeeler or email him at seanmkeeler@gmail.com.
---