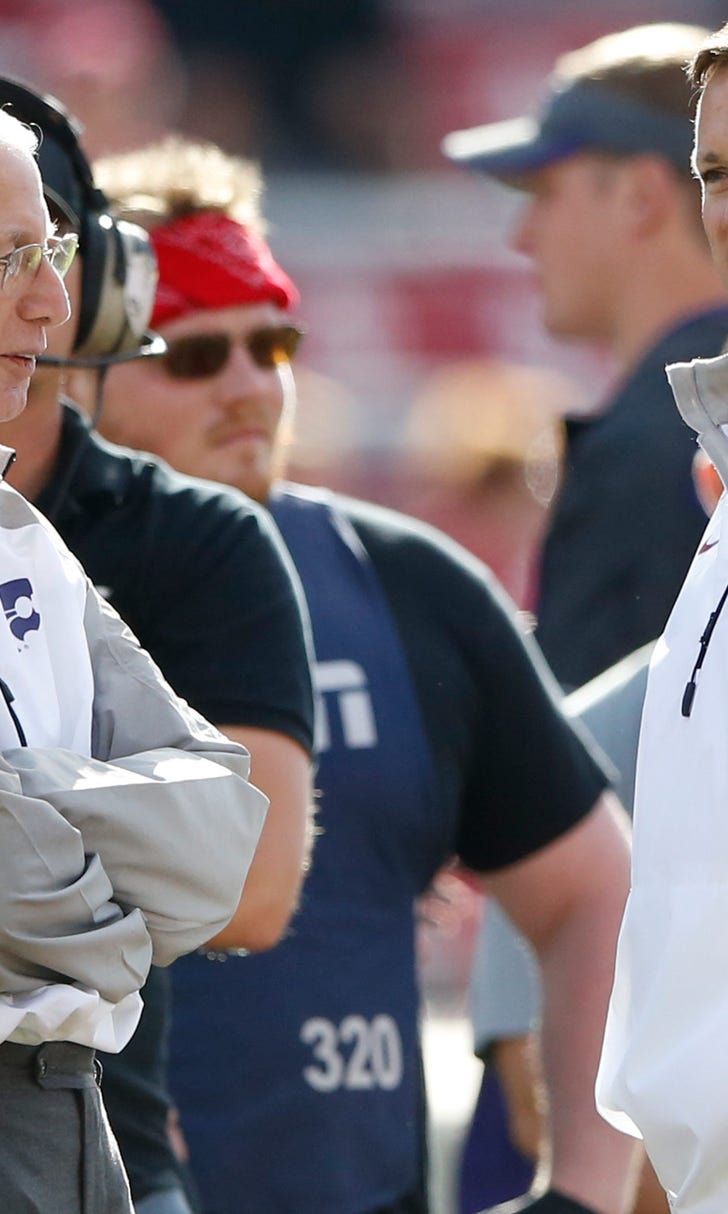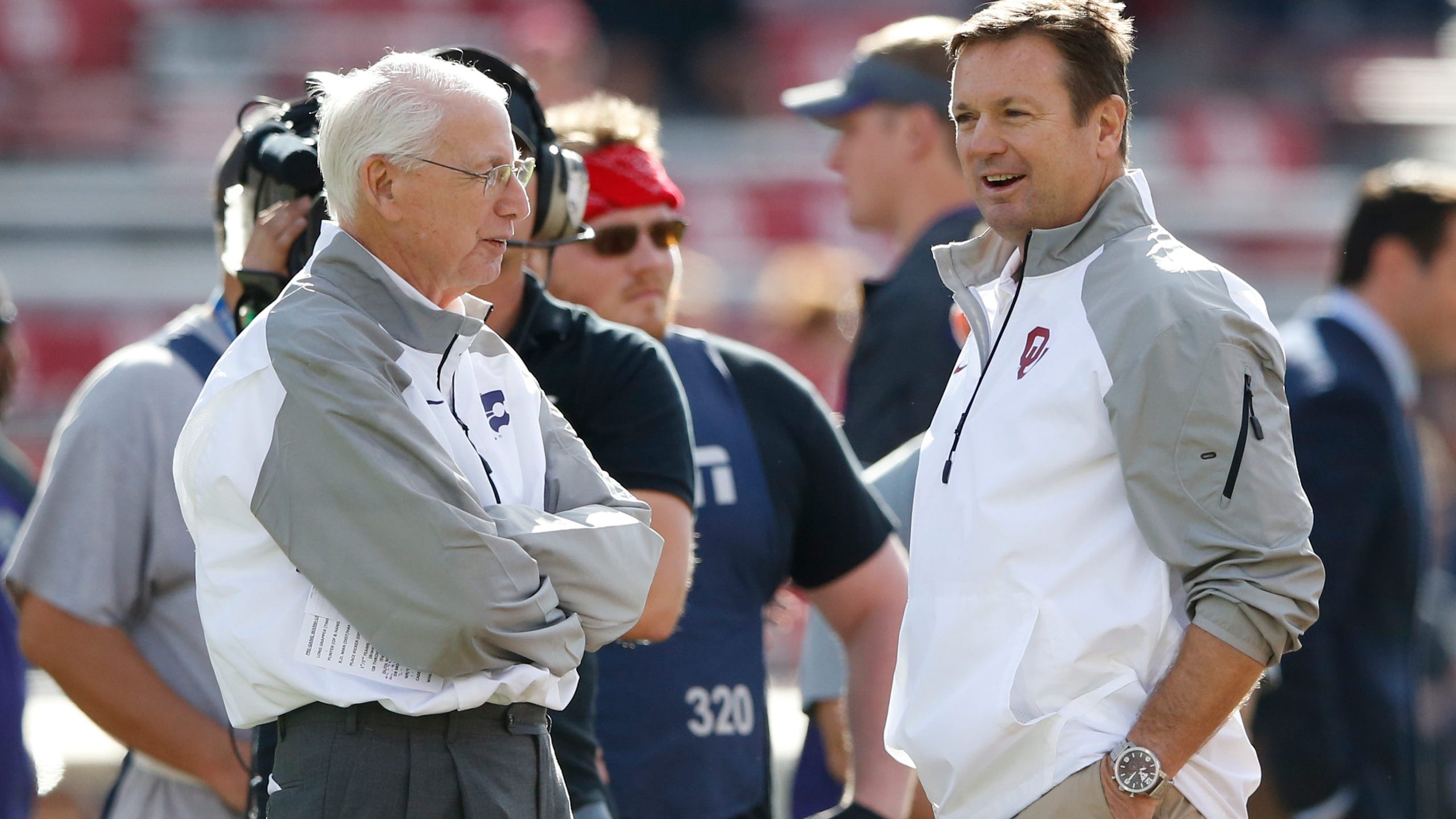 Oklahoma's Stoops doesn't like coaching against K-State's Snyder
BY foxsports • October 12, 2016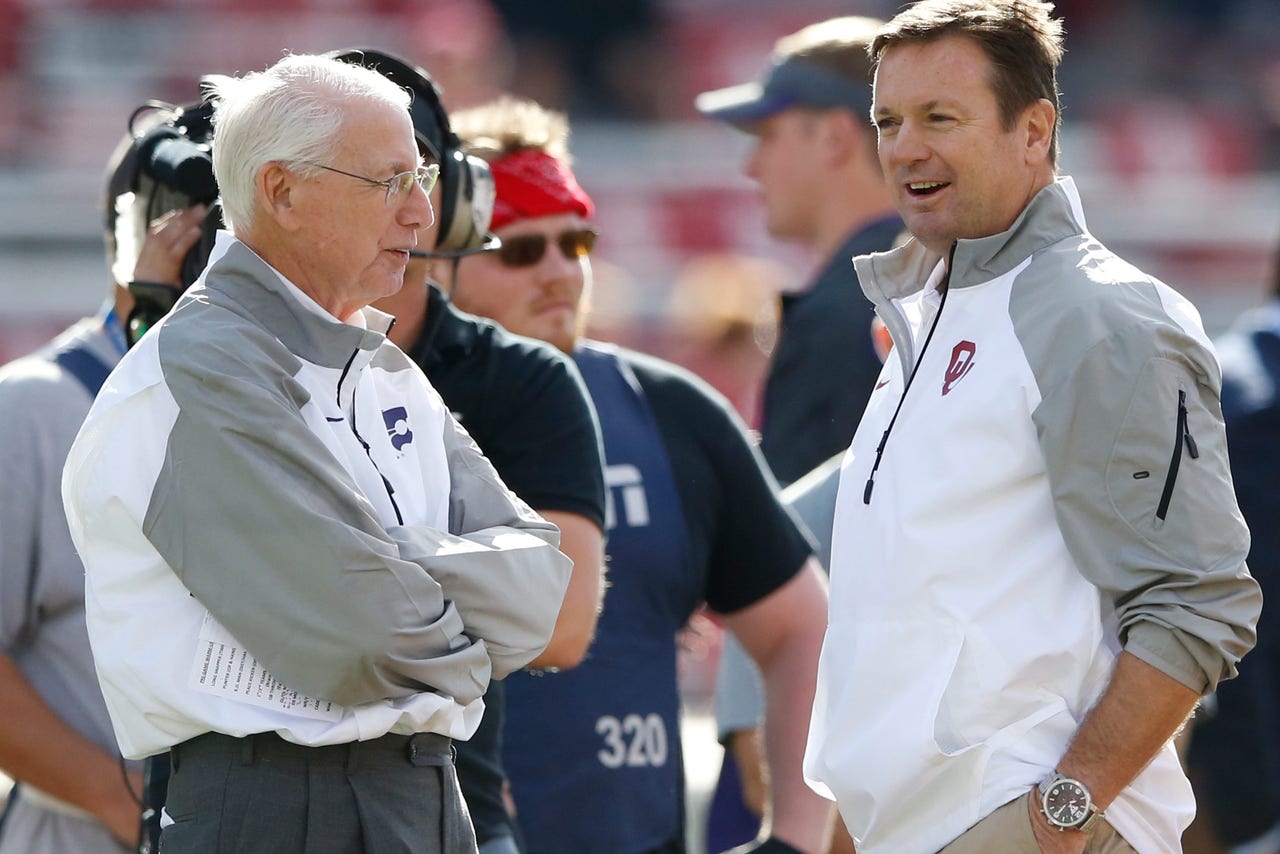 Oklahoma coach Bob Stoops would be just fine if he didn't have to face one of his most respected mentors, Kansas State coach Bill Snyder, each year.
"No, I don't enjoy coaching against Coach Snyder's teams," Stoops said emphatically. "They're too good all the time."
Oklahoma (3-2, 2-0 Big 12), ranked No. 19, faces Kansas State (3-2, 1-1) on Saturday, and as often has been the case, the winner will be well positioned early in the conference race.
Stoops and Snyder go back to the late 1970s. Stoops played at Iowa when Snyder was offensive coordinator and quarterbacks coach under coach Hayden Fry. Stoops joined Iowa's coaching staff as a graduate assistant while Snyder was still there.
Stoops was an assistant coach on Snyder's first seven Kansas State teams from 1989 to 1995, when they helped the program emerge as a powerhouse.
"I've got great admiration and respect for Coach, and I loved my time there," Stoops said of Snyder. "I say it all the time -- those were a great seven years I was there, and learned a ton being there from the ground up."
Snyder returns the respect for the Oklahoma program.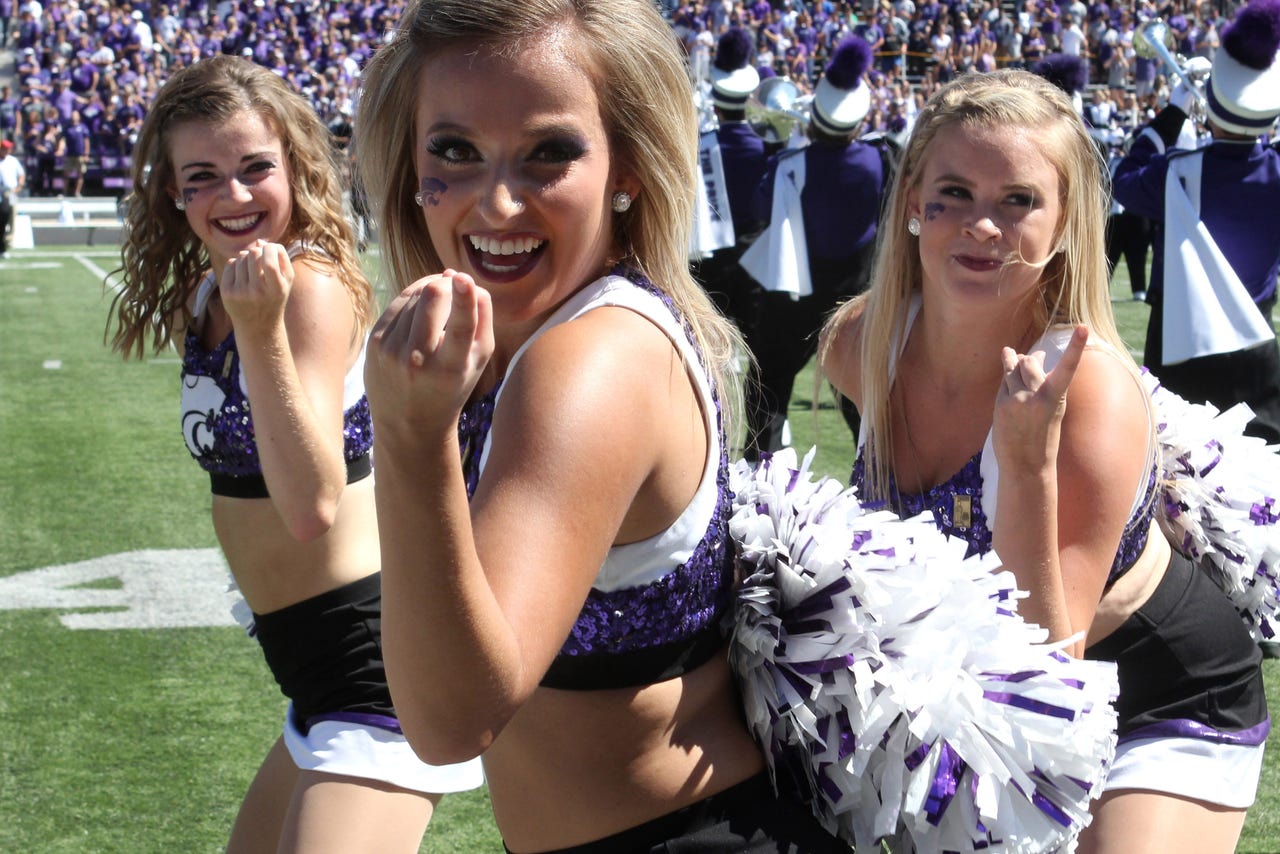 View from the sidelines: College football cheerleaders 2016.
"They're a good football team, always have been, and better than good," he said.
Both have continued to excel since Stoops left Kansas State to become defensive coordinator at Florida, then took the job at Oklahoma in 1999. They rank first and second among active FBS coaches in career wins at their current schools. Snyder, in his 25th year, has 196 wins at Kansas State. Stoops, in his 18th season at Oklahoma, has 182 victories. They have combined for 11 Big 12 championships in the league's first 20 years -- Stoops has nine and Snyder two.
Stoops said Snyder has remained successful at age 77 because he still connects with the people around him.
"He does a good job relating with his players, with his coaches, his coaches relate with the players," Stoops said. "All of it together. I think there's great respect there from players to him."
Snyder has the Wildcats competing. Kansas State has the No. 1 scoring defense, total defense and rushing defense in the Big 12.
"They're really sound," Oklahoma offensive coordinator Lincoln Riley said. "They play their gaps so well. It's a four-man front. I think Coach Snyder will do that until the day he's done. It's incredible. They know what they're doing. They know what their holes are. They know how to cover them up. They just don't beat themselves."
Snyder said this year's Oklahoma team is formidable, despite its early losses to Houston and Ohio State.
"They had some injuries that tempered that a little bit, but they've come through that quite well," he said. "The replacements -- you watch them on videotape, and they are very fine players and good athletes. Bobby would probably temper that thought. Yes, they have gotten better, and if there are any exceptions to that statement, they are probably injury based."
Stoops has a 9-3 record against Snyder, but Kansas State has won the past two games in Norman -- 24-19 in 2012 and 31-30 in 2014. And Snyder was responsible for one of the most stunning losses in recent Oklahoma history, when the Wildcats beat the top-ranked Sooners 35-7 in the 2003 Big 12 championship game.
Last year, the Sooners outgained Kansas State 568 yards to 110 in a 55-0 win at Kansas State. The Sooners seemed eager to push that game into the rearview mirror.
"They're a sound team," Oklahoma quarterback Baker Mayfield said. "They're well coached. They always are. They're definitely a lot better than they were last year."
---
---