Oklahoma Sooners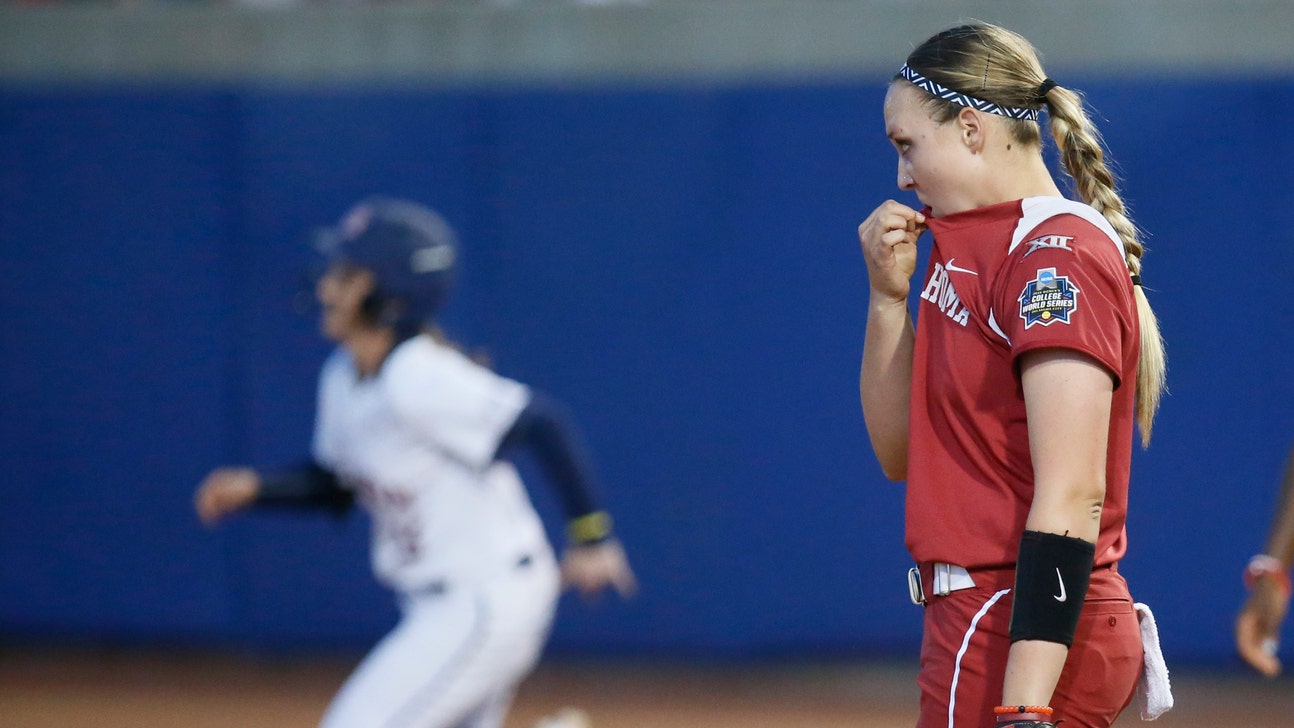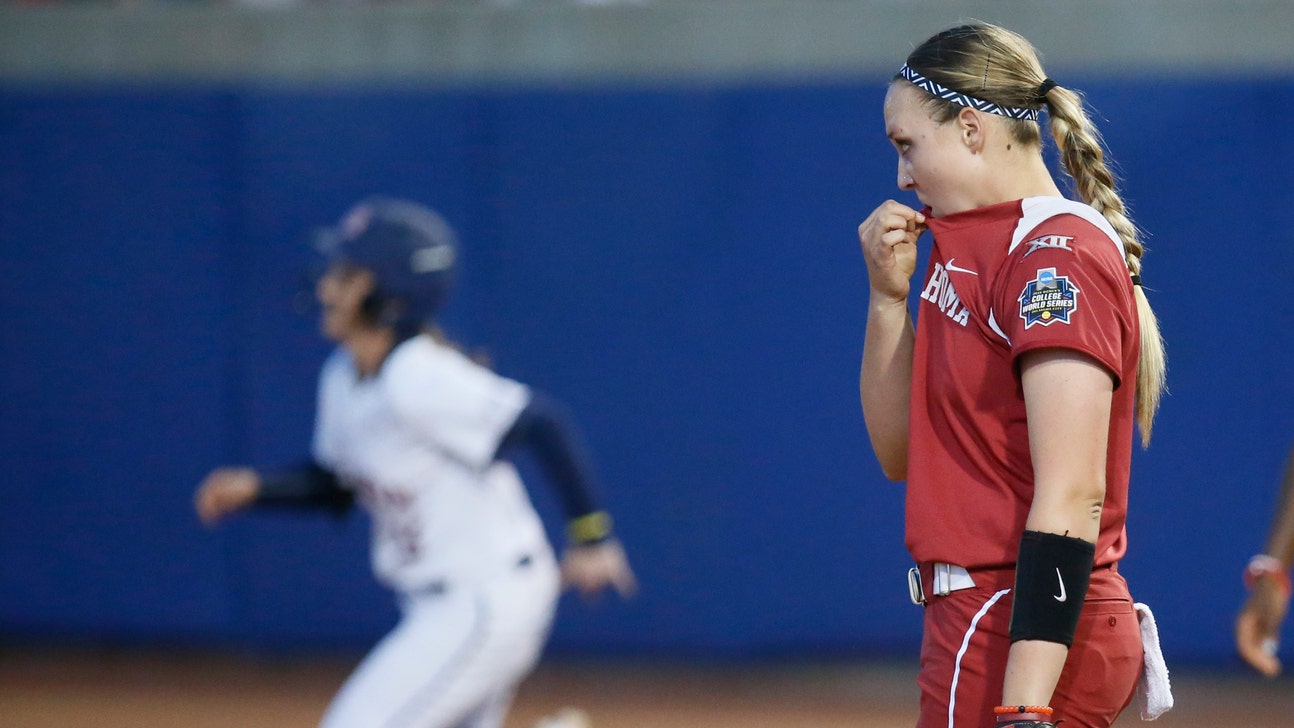 Oklahoma Sooners
Oklahoma's 31-game win streak snapped with Game 2 WCWS loss
Published
Jun. 7, 2016 11:28 p.m. ET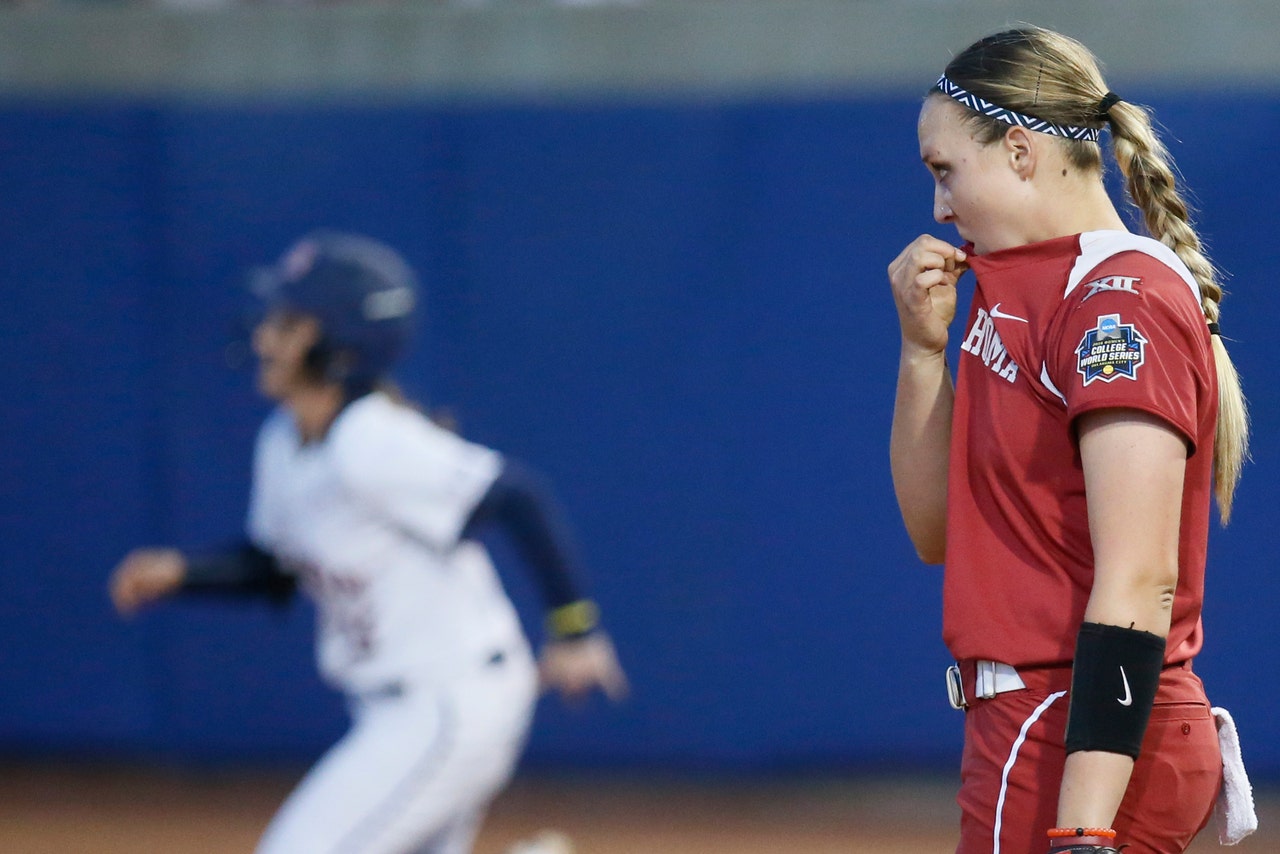 OKLAHOMA CITY (AP) -- Auburn didn't panic. Even trailing by seven runs with its season on the line.
Tiffany Howard's spectacular grab over the left field fence took away Oklahoma's Shay Knighten's home run in the sixth inning, Emily Carosone's grand slam in the bottom of the eighth lifted Auburn to a stunning 11-7 victory over Oklahoma on Tuesday night to force a deciding Game 3 for the NCAA softball championship.
Oklahoma led 7-0 after scoring six runs in the top of the second, but Auburn scored five runs with two outs in the bottom of the inning. Auburn's Kasey Cooper hit a two-run homer to tie the score at 7 in the bottom of the fourth.
Knighten appeared to have hit a two-run homer in the sixth, but Howard leaped and snagged the ball with her glove over the fence to end the inning with the score still tied at 7.
"I've literally dreamed that my entire life," Howard said. "I'm not even kidding. I dreamed that exact picture and everything. We've worked on it so much. I'm talking about we would have bruises on our arms working on the wall in practice, so we've done it a gazillion times, so I knew if I could find the wall and get up and put a glove on it, I knew I could catch it."
Oklahoma was playing 25 miles from campus, and the crimson-clad fans were celebrating at first, not realizing that Howard caught the ball.
"It was a great catch," Knighten said. "She made a great play. There was no doubt about that."
The grab set the stage for Carosone two innings later.
"Right before I got in the box, I was thinking, `Hit it hard,' because if I hit it hard and it went somewhere, Victoria (Draper) was going to score no matter what.
"But I don't know, that pitch was just there. It was -- softball is a game of inches, and my bat was there. It's amazing. God is good. God is good."
After Oklahoma went up 7-0, Auburn coach Clint Myers helped his team regroup. He said it was too early to get worried.
"We went out there in the circle and we had some words of encouragement, and we just said basically there's so much of this game left," he said.
"We can score bunches. But we've got to play defense. We've got to get the people in the circle back trusting that we're going to make plays, and we know what we're doing, and we've got to communicate the little things.
"The little things go a long way, and they just give pitchers so much confidence when they're out there making the plays behind them."
Howard also had four hits and scored three runs. Carosone had three hits and Jordan and Cooper had two.
Sydney Romero and Kady Self each had two hits for Oklahoma, and Erin Miller scored twice.
Oklahoma's school-record win streak was snapped at 31 games. The Sooners had last lost on April 2.
Game 3 is Wednesday night, and Oklahoma will be ready with star pitcher Paige Parker. The Sooners rested their ace, instead going with Kelsey Stevens and Jayden Chestnut.
"Paige having this night off I think will help her tremendously for tomorrow, and like I said, whether we have gas in our tank or not, we're going to do everything we can tomorrow as a team," Oklahoma coach Patty Gasso said.
Auburn is looking forward to the matchup with Parker. The Tigers had some success against her in the seventh inning of Oklahoma's 3-2 win on Monday.
"We were on her that last inning, and I don't think it will take us that long to get on them," Carosone said. "I think what it's going to come down to is the defense and taking away the bunts that they were getting on."
Oklahoma expects to bounce back.
"It's about resiliency," Oklahoma's Erin Miller said. "It's about how you answer. I think we've done a great job of that all season. Someone throws a punch, you throw it back. That's the game of softball, I think. You're going to see a dogfight tomorrow. It's for a national championship; why wouldn't you?"
---
---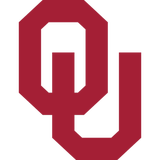 Get more from Oklahoma Sooners
Follow your favorites to get information about games, news and more
---