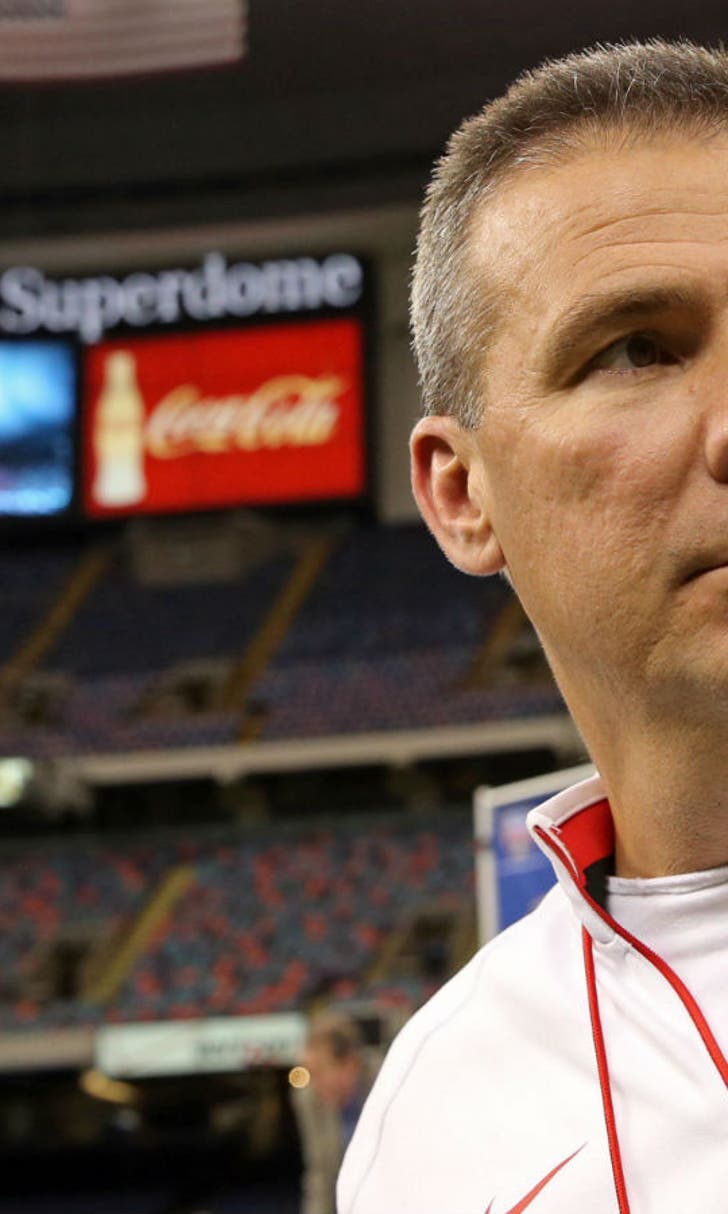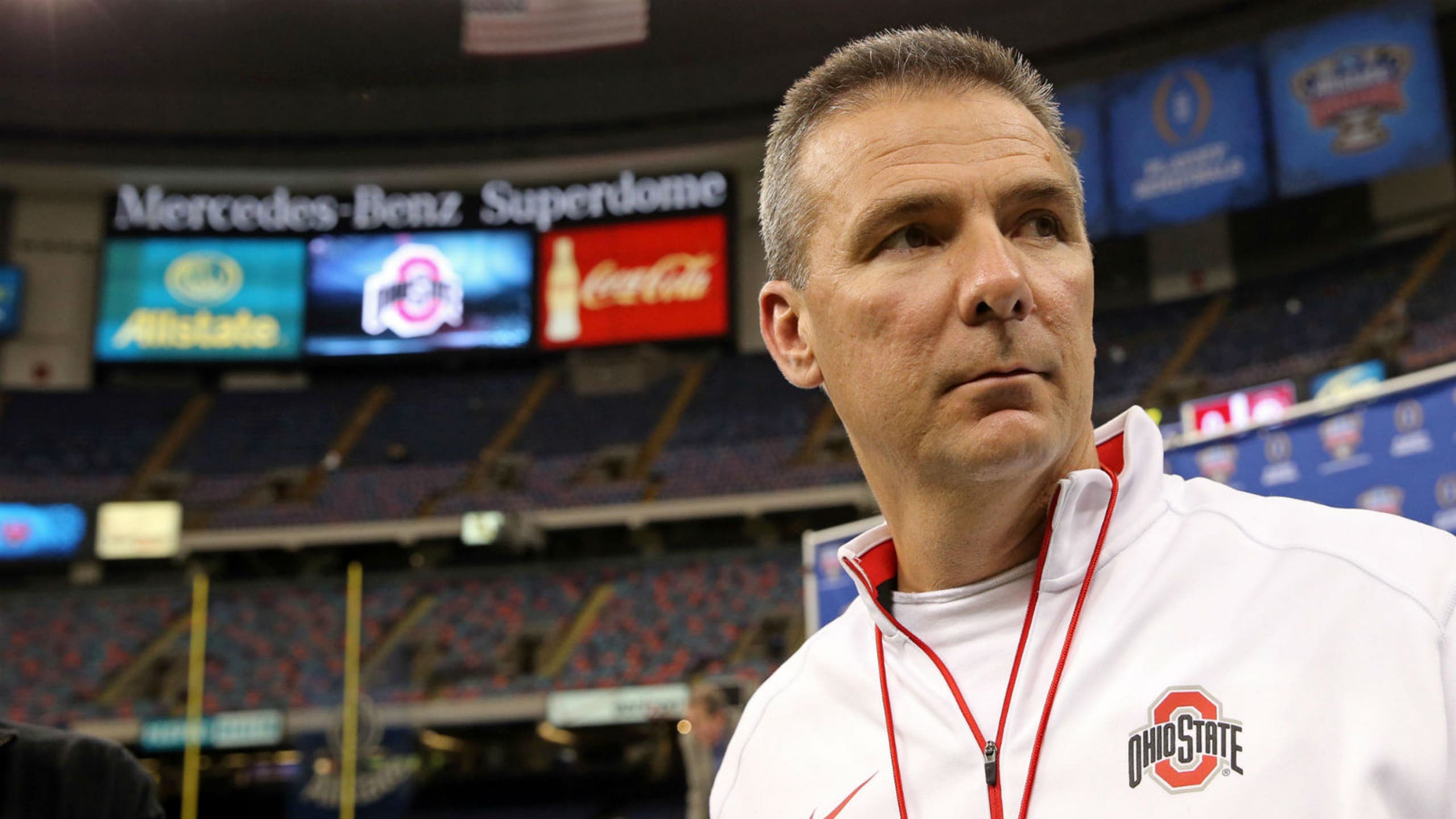 Ohio State to push for family travel assistance
BY foxsports • January 4, 2015
Ohio State Coach Urban Meyer's push for NCAA assistance in allowing players' families to attend games will head to the legislative level.
After Ohio State beat Alabama in the Sugar Bowl on Jan. 1, Meyer brought up his belief -- and it's something he's spoken on often -- that the families of players shouldn't have to worry about missing their sons' biggest games, and with the first College Football Playoff having the Buckeyes play twice in 12 days thousands of miles from home, Meyer hopes that will spur change.
Saturday, Ohio State athletic director Gene Smith released a statement through his Twitter account that said: "I have always been in agreement with Coach Meyer. I wish we could help the families of players more than we currently can. I will initiate NCAA legislation to allow us to provide more financial assistance in the future for postseason trips."
Ohio State plays Oregon at AT&T Stadium in North Texas for the national championship on Jan. 12.
Currently, the NCAA allows schools to use money from the Student Assistance Fund to pay for their families to travel to bowl games, but the limit is $800 per player. That would have barely covered a flight from anywhere in Ohio to New Orleans.
That's something Meyer believes need to change immediately.
"My concern, and I think I'm probably going to address it again, is what are we doing for these (families)? Are we going to get their families to Dallas? We should," Meyer said. "That should happen immediately...there should be an immediate committee meeting somewhere (to) say (how do we help) these families that can't afford (this travel)?"
"Let's get them to Dallas and watch their sons play in college football history. And I hope you all write that. That's more important than anything else being said today." These players who played their hearts out for the Ohio State University, for the Big Ten Conference and for college football, let's get their families there so they can watch them play."
The Buckeyes are slated to leave Friday, Jan. 9 for Dallas.
Some Ohio State players' mothers have changed their Twitter avatars to read "the power of the unit includes the family unit" and have tweeted to NCAA and Big Ten Twitter accounts asking for a change.
"The power of the unit" is a longtime Meyer mantra.
Urica Jones, mother of freshman offensive lineman Jamarco Jones, hasn't been shy on Twitter about her feelings. She drove to New Orleans for the Sugar Bowl from Chicago. Sunday, she tweeted about heading to Dallas and wrote: "I guess I'll pull out my old tent from my Girl Scout days and camp out on some oil tycoon's lawn."
A tweet from cornerback Eli Apple's mother, Annie, last month read: "(The) NCAA doesn't have to give families a dime. Just allow schools when making coaches' families free travel plans to include players' families."
---