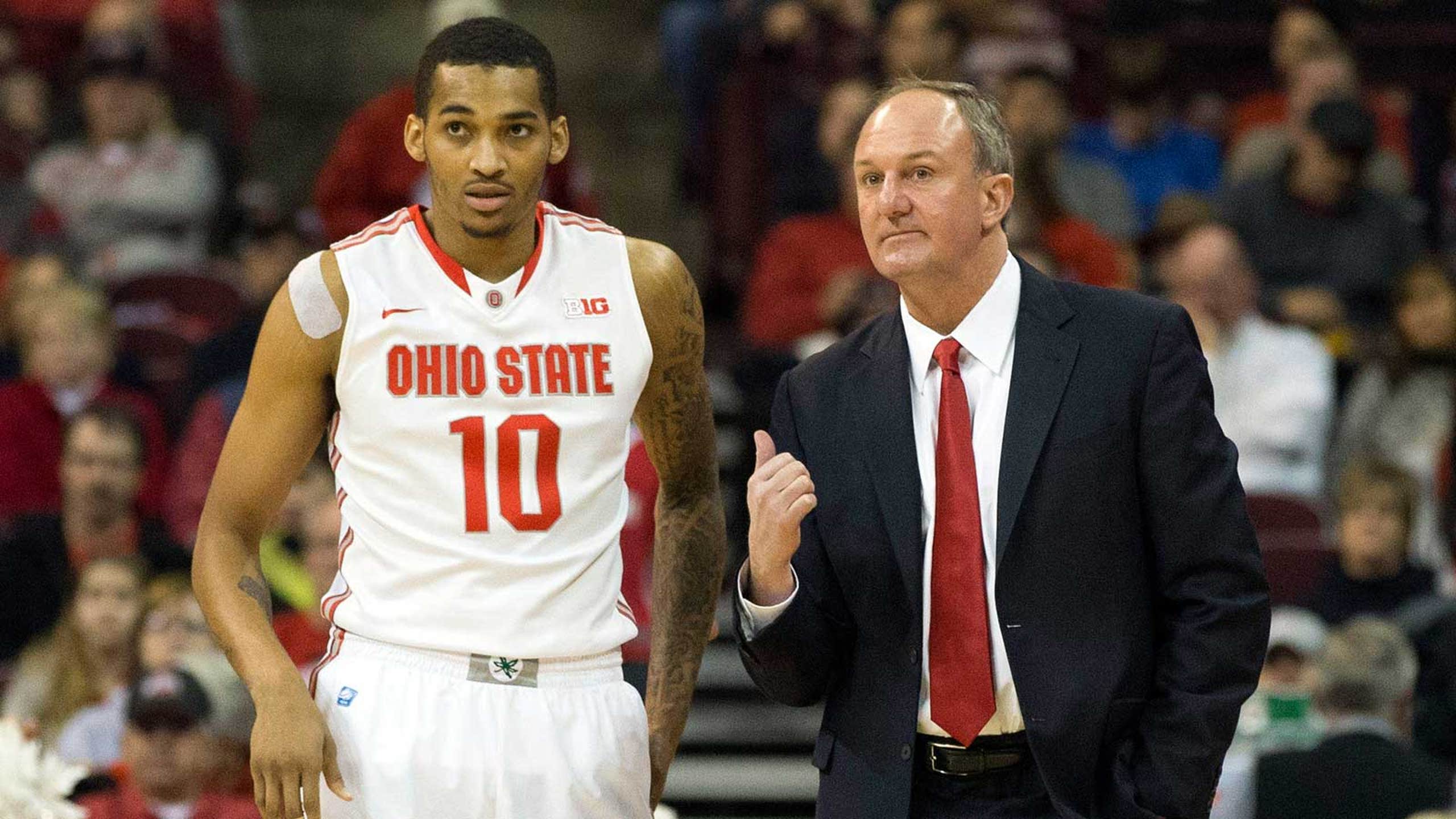 Ohio State, Illinois both trying to end losing streaks
BY foxsports • January 22, 2014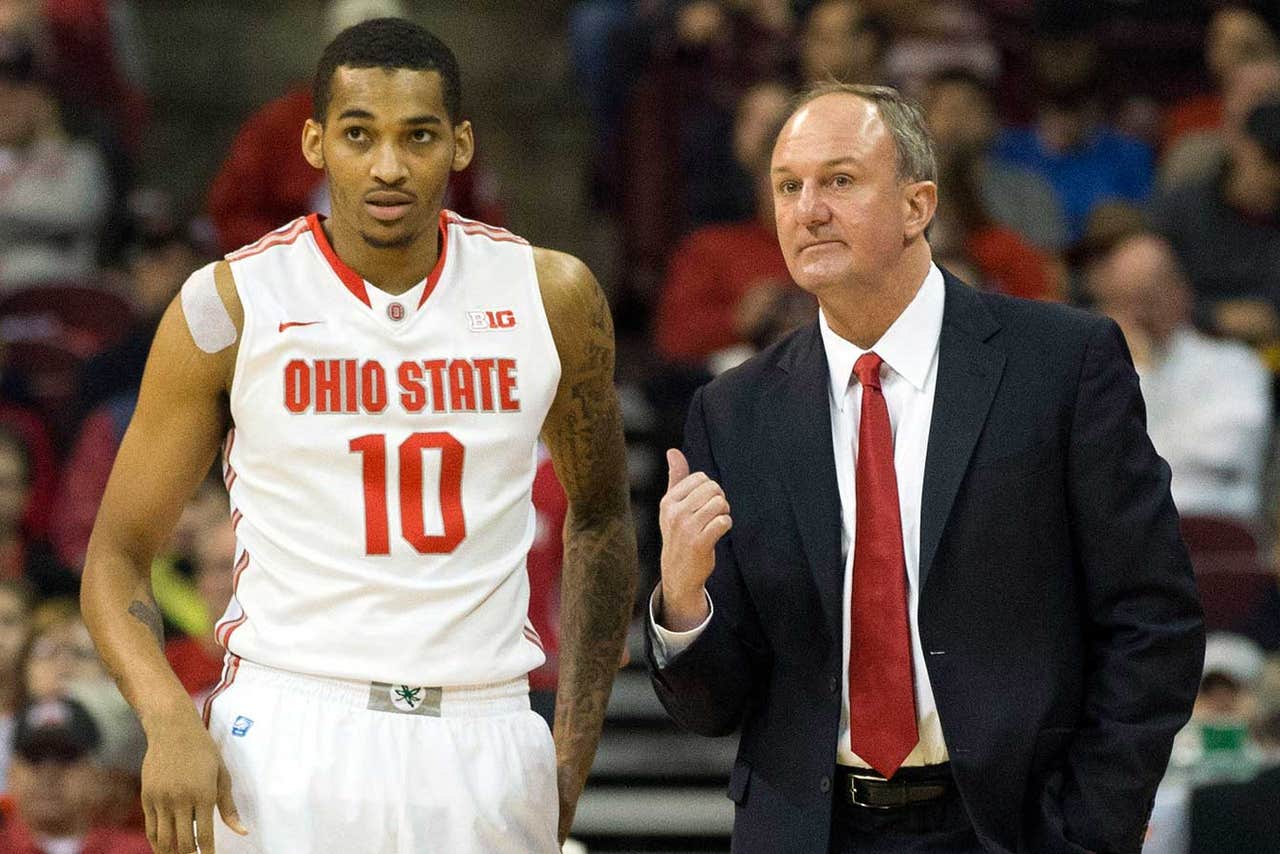 Ohio State and Illinois are plummeting toward the bottom of the Big Ten standings.  
One of the teams will end a four-game losing streak Thursday night, and the No. 17 Buckeyes figure to have the edge as they search for a fifth straight home win in the series.
Ohio State's 15-0 start is a distant memory as it tries to avoid its first five-game slide since losing 17 in a row Dec. 28, 1997-Feb. 21, 1998.
"I'm not deviating from the plan in terms of what we have to do and how we have to do it," coach Thad Matta said. "But I've tried a lot of approaches over the last couple of weeks, I will say that."  
Matta's former assistant with the Buckeyes, Illinois coach John Groce, can relate to his ex-boss's frustration. The Illini (13-6, 2-4) were ranked No. 23 before their longest slide since a six-game skid Feb. 5-21, 2012.
"Both teams, you know, pride starts to settle in a little bit, pride in terms of where both of us are at right now," Groce said.
The Buckeyes (15-4, 2-4) may have hit rock bottom Monday as they allowed Nebraska to post its first Big Ten victory, 68-62. LaQuinton Ross was held to 11 points after consecutive efforts with 22.
Defense has been the concern for Ohio State, which is limiting foes to a Big Ten-best 58.5 points per game. That figure is up to 71.8 during this slide, with opponents shooting 48.3 percent.
"We're not doing a good enough job of providing support, of being active," Matta said. "We're not tracking the ball in the paint the way we need to."
The defeat caused some soul-searching for Ohio State, which is zeroing in on this contest to kick-start a turnaround.
"At this point, we're down to a one-game season," forward Sam Thompson said. "It's kind of like postseason basketball right now. Our only goal is to be better than Illinois on Thursday."
Groce was forced to explain his tirade during Saturday's 78-62 home loss to then-No. 4 Michigan State. The coach threw his suit jacket and yelled at officials one game after he complained to officials loudly in last Wednesday's 66-58 loss to Purdue.
"For me, my entire life - passion, energy, emotion is a positive thing," Groce said. "The difference between emotion and emotional is two letters. ... I broke that line of emotion and, the two-letter difference, emotional."
The Illini's top scorers are struggling to knock down shots. Rayvonte Rice is averaging 10.3 points on 28.6 percent shooting in his last three games while Tracy Abrams is shooting 35.9 percent in that span.
"I want those guys aggressive," Groce insisted. "I think it's easier to reel guys back than it is to get 'em going."
Groce posted one of the biggest victories of his first season with the Illini with a 74-55 rout of the Buckeyes on Jan. 5, 2013. Ohio State earned a measure of revenge with a 68-55 win March 10 for its fourth straight home victory in this series.
The Buckeyes will play at home for the first time since their 16-game win streak in Columbus ended with an 84-74 defeat to then-No. 20 Iowa on Jan. 12.
---