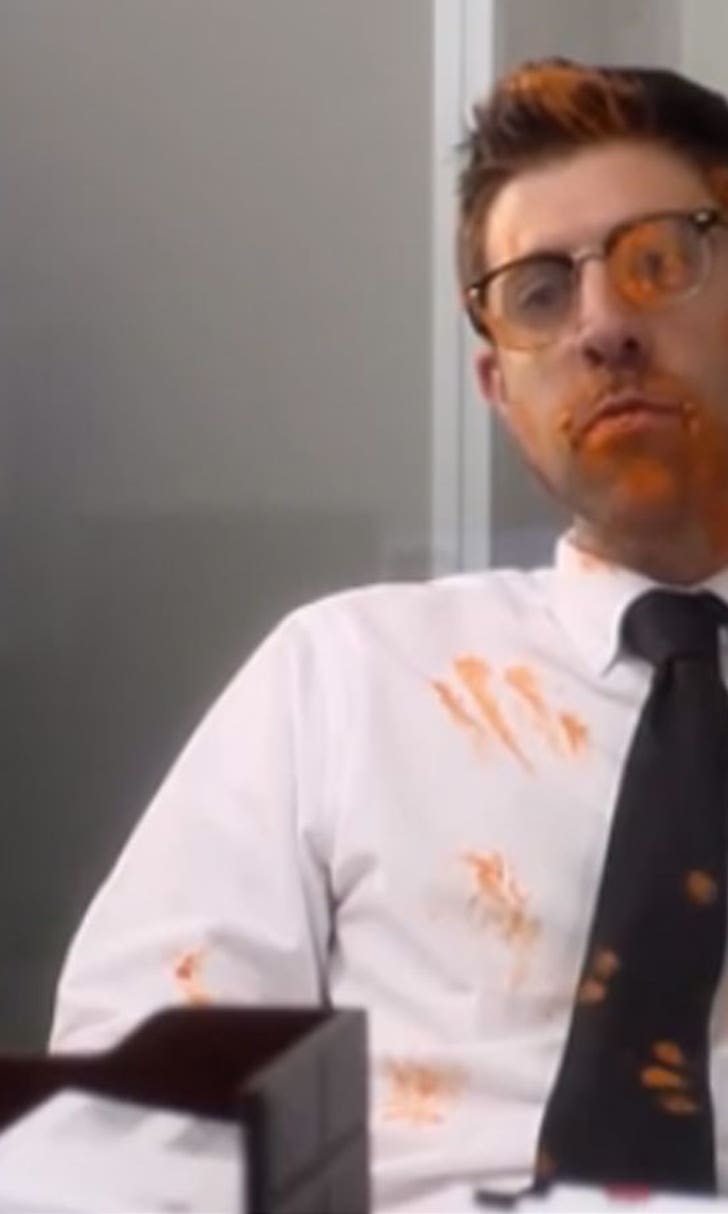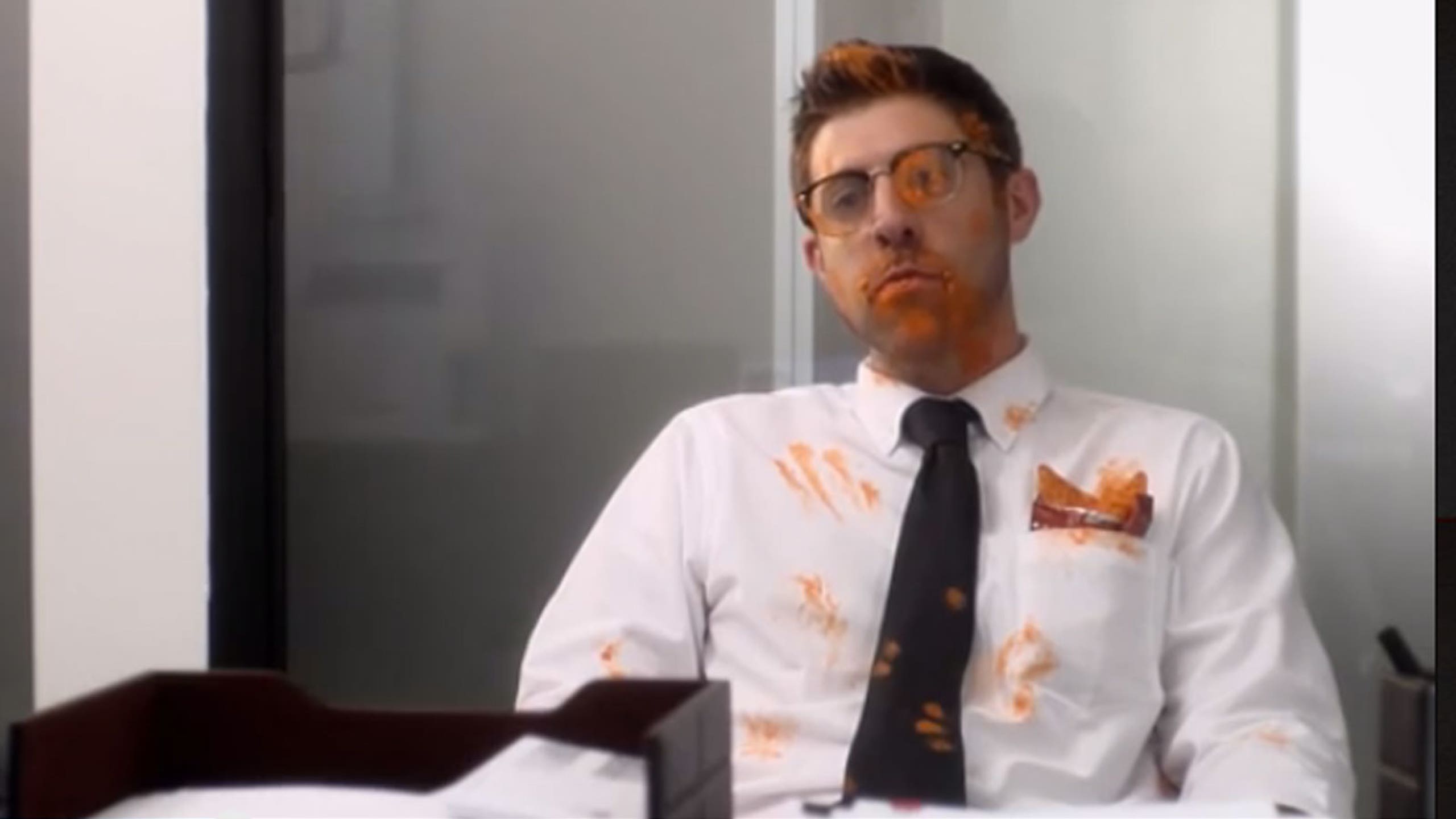 Ohio native waited anxiously on $1M Super Bowl commercial fate
BY Connor Kiesel • February 3, 2014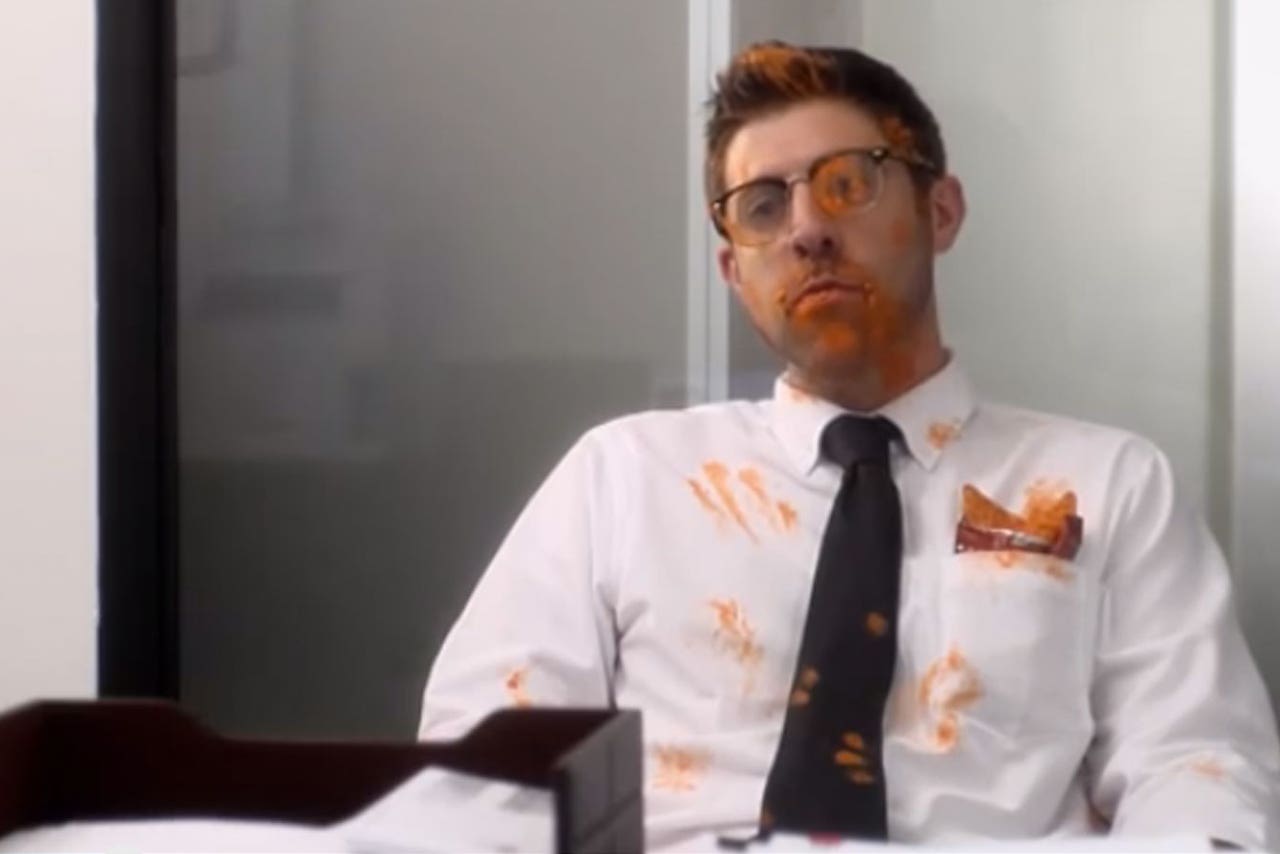 CLEVELAND - Like many Americans, Steve Olson sat in front of his TV watching Super Bowl XLVIII.
Unlike many Americans, Olson was waiting to find out if he was one step away from splitting $1 million.
Olson is a Hudson, Ohio native who was an actor in one of the five finalists, narrowed down from 5,500 entries, for Doritos' "Crash the Super Bowl" commercial contest.
Chris Capel and Richard Price, "two small town guys with a dream of making it big in Hollywood one day," according to the site they put together, created the commercial called "Office Thief."
Capel noticed Olson in a Zoosk commercial, which got him the gig starring as the all-too-common workplace thief - taken to the extreme, Doritos stuffed in his waistline and the remnants all over his face. Larry Cedar, who has been in shows such as Deadwood and Community, plays the boss.
The public voted online and the two winning commercials aired during the Super Bowl.
Here's the catch -- the winners didn't know until the moment the rest of America found out.
"Every time a commercial came on I would just be on the edge of my seat," Olson said.
Sadly, Olson's team, the only one that had never been a finalist in a previous year, was not one of the big winners.
"Time Machine," about a time machine that "runs on" Doritos was announced as the $1 million grand prize winner Monday morning. The second commercial that ran during the big game, "Cowboy Kid," a boy's cowboy turn to quell his snack cravings, won the $50,000 prize.
The three other finalists each earned $25,000.
Despite not being seen on television by a worldwide audience, Olson was still grateful for the experience.
"It would have been great to have won," Olson said, "but I was just happy a lot of people got to see the commercial [online]."
Olson, a Kent State grad who now lives in Los Angeles, has appeared in TV shows and films, as well as doing "a lot of commercials."
But never one of quite this magnitude.
"I didn't know the contest was so large, in terms of entries," he said. "I felt humbled by the support we received, especially in Ohio."
Everybody including celebrities such as Jaleel White (better known as Urkel on "Family Matters") and wrestler "Rowdy" Roddy Piper.
Met this guy while doing Jimmy Kimmel. If you vote for him Super Bowl, He gets 1 million $! Go 4 it!!"Office Thief": http://t.co/dWz99LcJn4

— Rowdy Roddy Piper (@R_Roddy_Piper) January 16, 2014
And just how did he get his face that orange from Doritos? Well, it wasn't actual Dorito powder covering his face.
Olson said they tried to use the real thing but it wasn't orange enough. So the globs on his glasses, face and all over his clothes were produced with powder and a makeup bag. TV magic uncovered.
---