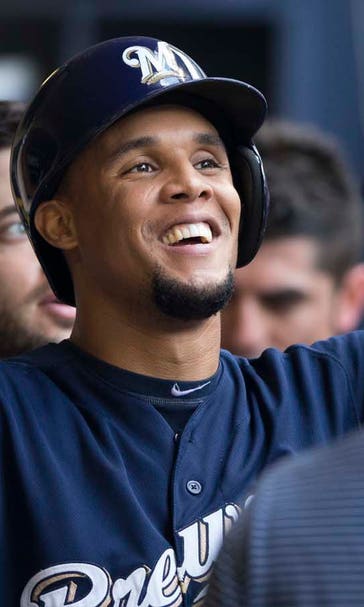 Oft-misunderstood Gomez plans to open eyes in All-Star Game
BY foxsports • July 14, 2014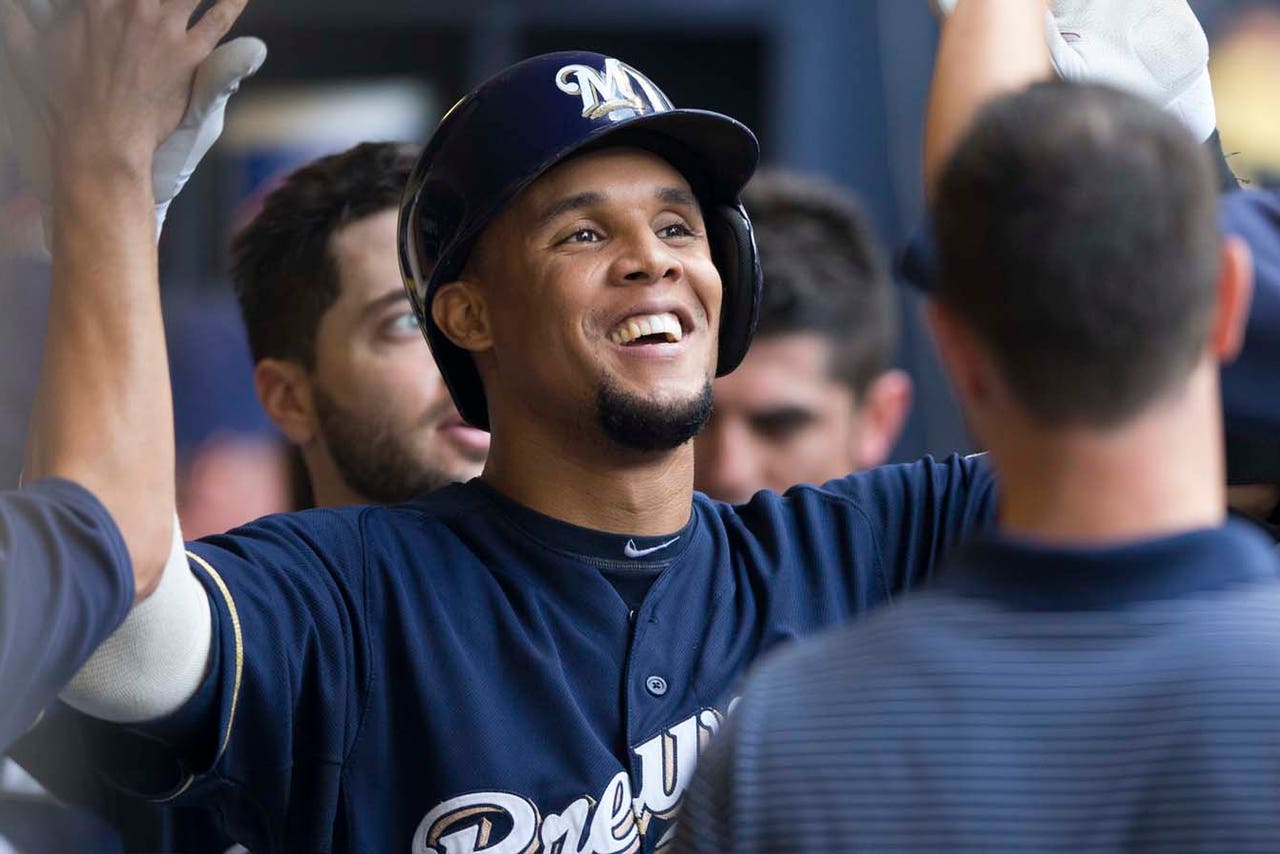 MINNEAPOLIS -- Loose Cannon No. 1.
That's the affectionate moniker Twins manager Ron Gardenhire gave Carlos Gomez during the All-Star outfielder's short but pivotal stint in the Twin Cities. An energetic persona called contagious by his teammates, refreshing by his teammates and overzealous by his critics was present from the day the Mets dealt him in the 2008 Johan Santana trade.
This summer, it's carried him swiftly and passionately into the 2014 MLB All-Star Game -- in the city where Gomez first realized his big-league potential.
"I love the guy," said Gardenhire, who coached Gomez in Minnesota in 2008 and 2009 before he was traded to the Brewers. "He was just a joy to have around, always had a smile, always entertaining.
"He plays with an energy that no one can match, really. He's probably the highest-energy player in the game."
Sounds a lot like the current version of Gomez slotted to make his inaugural All-Star start on Tuesday. The vitality that defines "Go-Go," as he's commonly dubbed today, was just as prevalent then, even while he struggled to mold his skill set into an efficient production mechanism early on in his career.
But it was instilled long before Gomez worked his way up through the Mets' farm system, endured some pruning in Minneapolis and blossomed in Milwaukee.
Growing up in the Dominican Republic city of Santiago, Gomez was all but expected to reach prodigal baseball status. His father, Carlos Gomez Sr., made enough money playing professionally to purchase a home.
The elder Gomez began showing his son how to attack -- not just play -- the game shortly after the boy learned how to walk. When he was 15, Carlos Sr. presented him with a simple option.
"'If you're gonna continue to play baseball,'" Gomez recalls his father saying, "'you're gonna play hard, or not play.'"
Less than a year later, 16-year-old Gomez was on a plane to begin training with the Mets, having signed as an undrafted free agent. It took a half decade of stateside development, many bouts of sobbing in the mirror wondering what he was doing so far away from home and time to learn more than basic numbers in English, but the speedy youngster made his MLB debut May 13, 2007 against the Brewers at the age of 21.
The first year was a struggle. Gomez appeared in 58 big-league contests, batting .232 with a just 12 RBI and a measly .288 on-base percentage.
The following February, he was traded to the Twins. He never fulfilled the monumental task of replacing the departed and beloved Torii Hunter, playing in less than 100 games each of his two seasons and batting .293 during his time in Minnesota. His eight errors in 2008 led all centerfielders, and he was picked off a league-leading 10 times that year.
But daily work in the Twins' laidback but businesslike clubhouse allowed Gomez to let loose his efficacious personality. Minnesota's 2009 playoff appearance taught him the value of controlling his emotions in a pressure-packed setting.
But the impact he left on Gardenhire in those two years was even more profound.
"He's honestly like my son," said Gardenhire, in the midst of his 13th season at the Twins' helm. "I felt that close to the kid."
Now 28 with a wife and children of his own, Gomez has a similar affect on the folks around Miller Park. Additionally, he's added some power -- a .304 batting average and .510 slugging percentage this season, both career bests -- to his propensity for flying around the base paths and playing with the desperation of a man fighting to take care of his family.
When all this started, he was. By the time Gomez left the Dominican Republic for America, Carlos Gomez Sr. was working as a deliveryman while his mother worked in a factory.
Even if that hadn't been the case, his fiery on-field disposition wouldn't be any different.
"I only play one way," Gomez said Monday during the All-Star Game's workout day at a Hyatt hotel in downtown Minneapolis, "and that's 110 percent."
Even when he's technically playing out of position.
When the All-Star Game commences at 7 p.m. Tuesday on FOX, Gomez will line up in left field. National League manager Mike Matheny had him and Andrew McCutchen to choose between in center, and the Cardinals went with the reigning NL MVP.
"We're talking an MVP player, and Andrew McCutchen is definitely one of those standout players defensively, as well as Carlos Gomez," Matheny said. "Not an easy decision, realizing that you couldn't go wrong either way."
Gomez will also hit at the bottom of the order rather than his customary leadoff or cleanup spots.
"You're the one that told me that," Gomez told a reporter who asked him about batting ninth. "I don't like to listen to much paper or other stuff like that. I just try to enjoy every time I step on the field no matter where, how. If I'm there, and my name is there, then I'm going to take my place and be happy with my role, because in the past, I only want to play every day, and now I have this."
That vigor is visible when Gomez leaps over the outfield wall to steal a home run or boisterously trots his way around the bases after cranking out one of his own.
But it also gets him into trouble.
His now-notorious bat flip precipitated a bench-clearing brawl April 20 between the Brewers and Pirates and earned Gomez a three-game suspension. He also was suspended in 2013 due to his involvement in a similar fracas with the Braves.
Some think he's showy. Others say he doesn't respect the game.
But Gomez insists that's not the case.
"If somebody else think it that way, but I respect whatever they look at it and handle it," Gomez said. "I'm not planning everything that I did; it's happened. It's me."
Said Gardenhire: "Baseball doesn't always accept some of the flamboyant stuff that people do. . . . I think that he's just playing the way he did when he was a little kid. I don't think you can really fault anybody. At times, it looks like it's over and above, but I know his heart, and I know where his heart is. It's about being out on the grass playing baseball as a little kid."
Brewers catcher Jonathan Lucroy agrees, calling his teammate -- one of four Brewers in the NL All-Star lineup -- "misunderstood."
"If you played with him," Lucroy said, "you'd love him."
Follow Phil Ervin on Twitter
For more 2014 MLB All-Star Game coverage head to www.FOXSportsNorth.com/AllStarGame
---