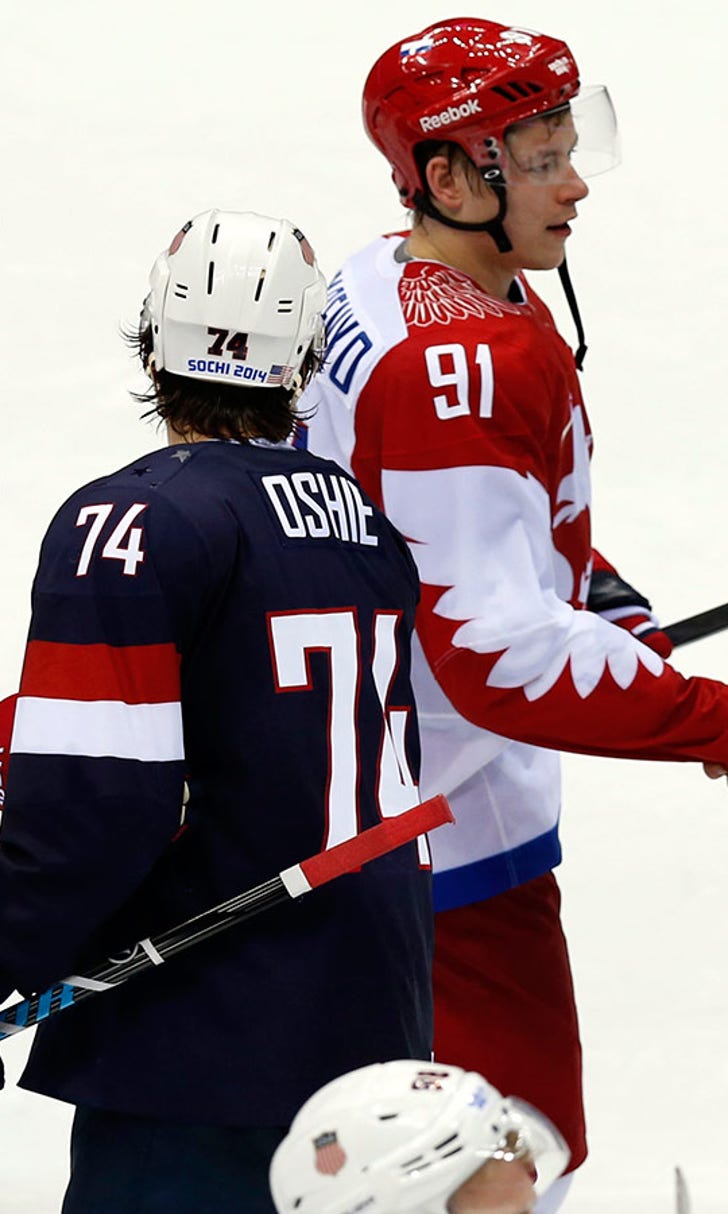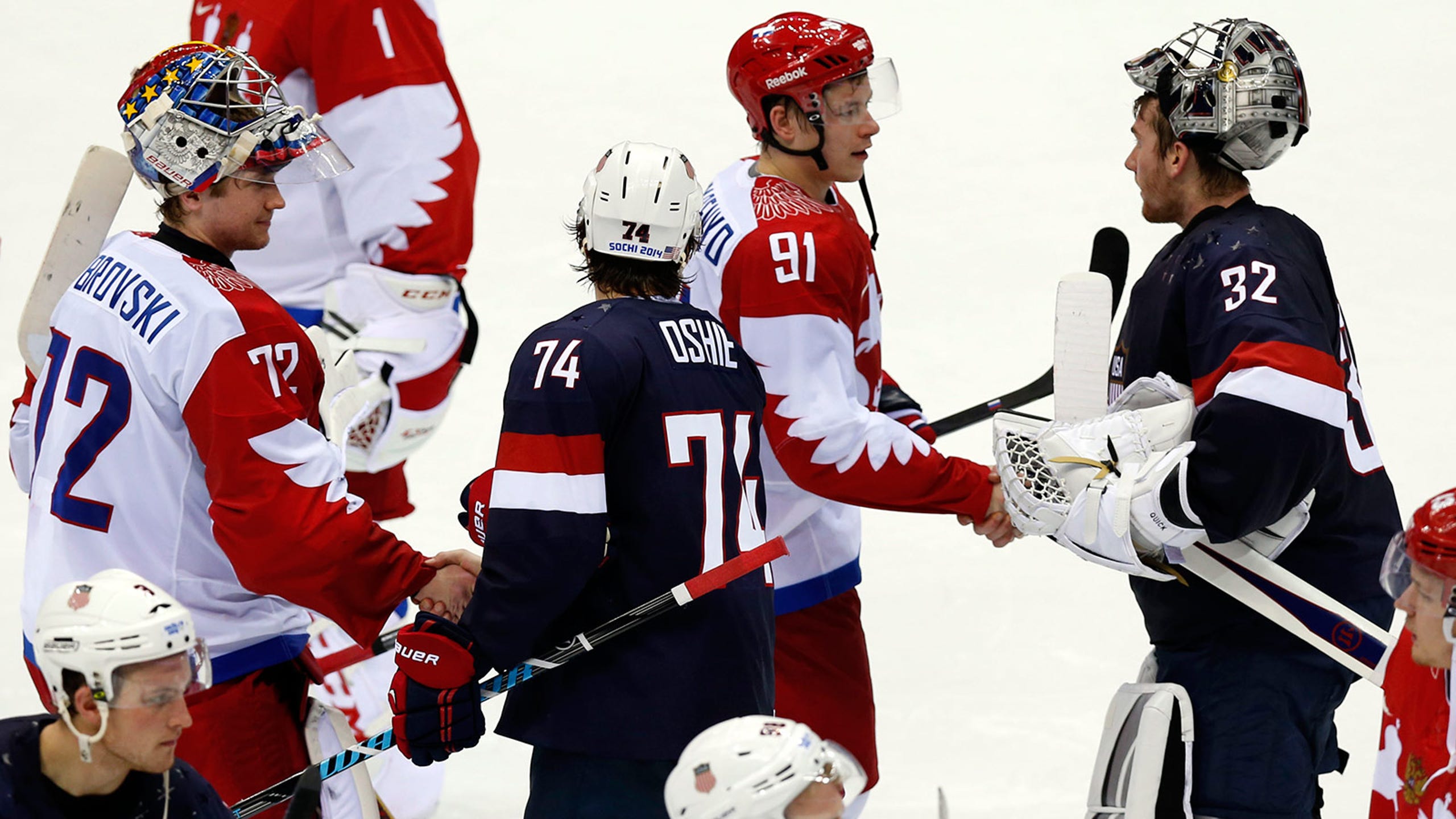 Of nine Blues in Sochi, eight will play in hockey quarterfinals
BY foxsports • February 18, 2014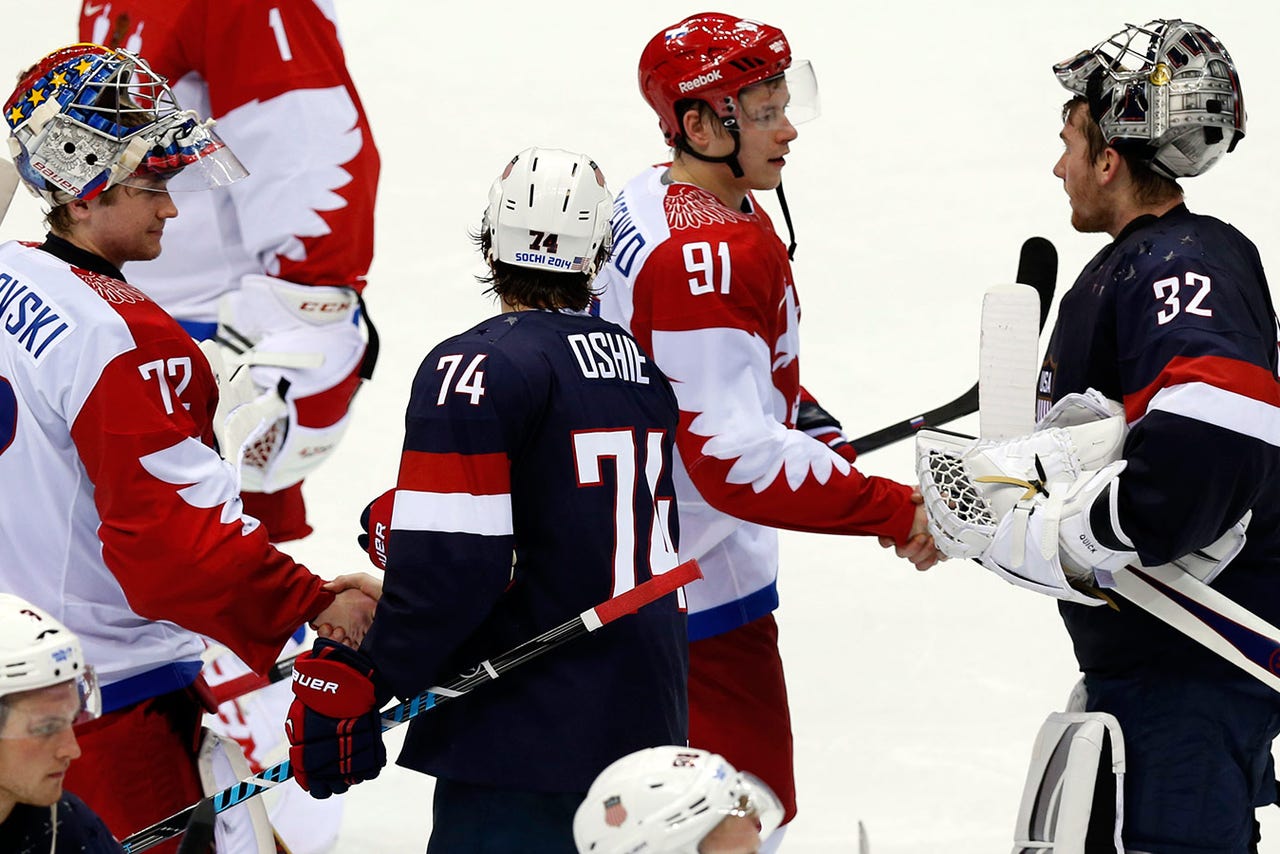 And then there were eight.
Of the nine St. Louis Blues who traveled to Russia to represent their countries in the Winter Olympics, eight will compete in the quarterfinal round Wednesday in Sochi.
There will be at least one Blues player in each of those four games, which will be broadcast Wednesday morning in the United States.
The four quarterfinal winners will advance to the semifinals, which will be played at 6 and 11 a.m. Friday. The bronze medal game is set for 9 a.m. Saturday, the gold medal game at 6 a.m. Sunday.
SWEDEN vs. SLOVENIA
Blues fans will have to get up very early Wednesday morning -- or just not sleep -- if they want to catch Alexander Steen and Patrik Berglund in action for No. 1 seed Sweden.
The Swedes, who won their three preliminary games in Group C, will play upstart Slovenia, the No. 8 seed, at 2 a.m. CT.
The 2006 gold medalists were expected to be one of the favorites in Sochi and have lived up to that advance billing. They opened the preliminary round with a 4-2 win against the Czech Republic, then beat Switzerland 1-0 and Latvia 5-3.
The two Blues have played their part in Sweden's success so far.
Berglund, who has just eight goals in 54 games for St. Louis this season, tallied two goals and an assist in Sweden's three pool play wins. Steen, the Blues' leading goal scorer, added two assists and was plus-2.
Slovenia, which is competing in men's ice hockey at the Olympics for the first time, went 1-2 in Group A play, finishing third out of four teams. It lost to Russia 5-2 in its first game, beat Slovakia 3-1 and then lost to the United States 5-1.
Slovenia, whose most recognizable player is Los Angeles Kings forward Anze Kopitar, defeated Austria 4-0 in the qualification round Tuesday to advance.
"Let's say it is a miracle because this is really amazing," Slovenia goaltender Robert Kristan told the Associated Press following his 30-save shutout. "Small Slovenia, playing in the quarterfinal of the Olympic Games?"
FINLAND vs. RUSSIA
Finland earned the No. 4 seed, and a bye into the quarterfinals, because it went 2-0-1 in tallying seven points in Group B play. The Fins beat Austria 8-4 and Norway 6-1 before losing to Canada 2-1 in overtime.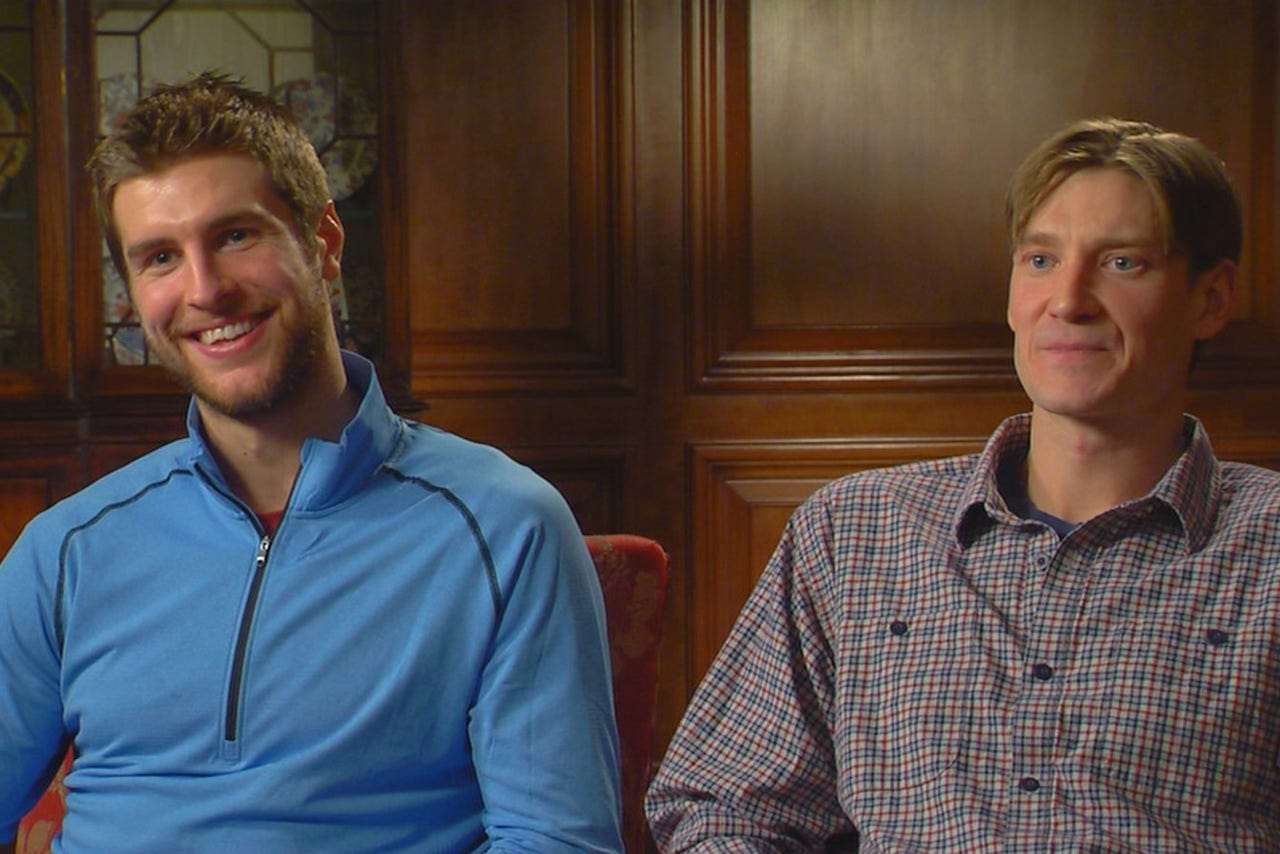 Watch Blues Confidential: Road to Sochi, a two-part series on Blues Olympians, on FOX Sports Midwest. CLICK HERE for a full telecast schedule.
Host Russia, one of the favorites to win gold in Sochi, was the No. 5 seed for the medal round after earning six points in Group A action with a 5-2 win against Slovenia, a 3-2 overtime loss to the U.S. and a 1-0 win over Slovakia in a shootout.
Failing to earn one of the top four seeds meant the Russians needed to beat Norway in the qualification round Tuesday to advance to the quarterfinals. Vladimir Tarasenko's squad did just that with a 4-0 victory, which included an assist from the young Blues forward.
So now fifth-seeded Russia will meet fourth-seeded Finland at 6:30 a.m. Wednesday. The winner will face the Sweden-Slovenia winner in the semifinals Friday.
"It is do-or-die games right now," Russian forward Alex Ovechkin told the Associated Press. "We don't have much time to prepare ... but I'm pretty sure everybody on Finland is going to be ready, and we're going to be ready as well."
CANADA vs. LATVIA
Canada, which includes Blues defensemen Alex Pietrangelo and Jay Bouwmeester, is the No. 3 seed and will face Latvia in a quarterfinal game at 11 a.m. Wednesday. The winner will face either the U.S. or Czech Republic in the semifinals.
"You've got to beat the best," Canadian coach Mike Babcock told the AP after his team's OT win against Finland. "We came here to be tested. To win an Olympic gold medal, you should have to battle incredibly hard to make that happen. Whoever you get, you get."
The Canadians went 3-0 in Group B play with wins against Norway, Austria and Finland (overtime). Pietrangelo had one assist, and he and Bouwmeester were both plus-2 in the three games.
Latvia, which is coached by Buffalo Sabres coach Ted Nolan and is in the Olympic quarterfinals for the first time, wasn't supposed to be here.
The No. 11 seed, Latvia went winless and finished fourth in Group C behind Sweden, Switzerland and the Czech Republic, though it was competitive in each game. The Latvians lost 1-0 against Switzerland, 4-2 against the Czech Republic and 5-3 against Sweden.
But Nolan's squad shocked Switzerland with a 3-1 win Tuesday to earn its first Olympic victory since 2002 and to advance to the quarterfinals.
USA vs. CZECH REPUBLIC
Shootout stud T.J. Oshie, David Backes and Kevin Shattenkirk will lead second-seeded Team USA against the seventh-seeded Czech Republic in the final quarterfinal matchup at 11 a.m.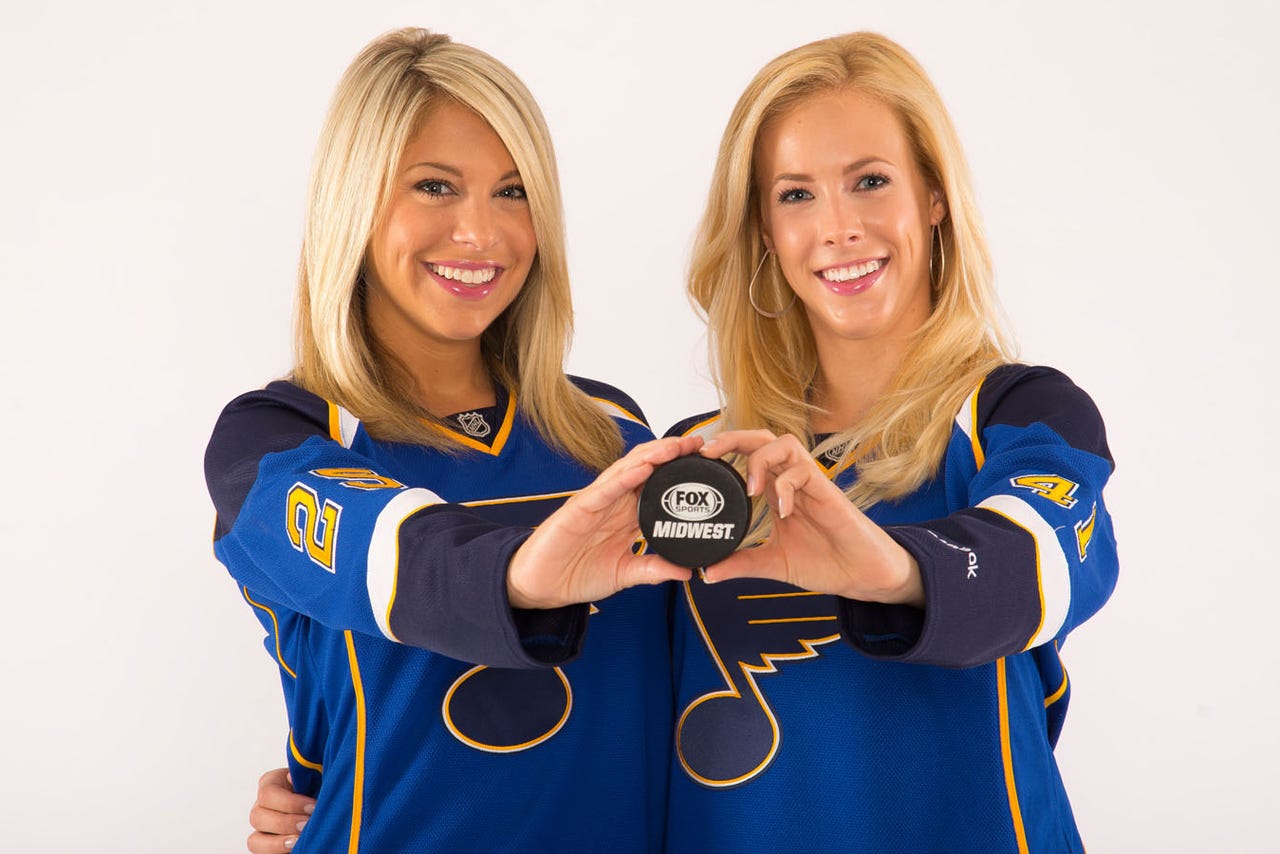 FOX SPORTS MIDWEST GIRLS: Read their bios, check out their upcoming appearances and view their photo galleries and videos.
The Americans haven't captured gold at the Olympics since 1980. They had to settle for silver in Vancouver in 2010 after losing to Canada in the gold medal game, but look poised to make another run toward the gold after pool play wins against Slovakia, Russia (in an Oshie shootout special) and Slovenia.
Backes scored goals against Slovakia and Slovenia and was plus-2 during the Americans' three preliminary-round wins. Oshie, who had four shootout goals to help beat Russia, also recorded three assists and was plus-2 in the three Group A wins. Shattenkirk added two assists and was also plus-2.
The Czechs knocked off rival Slovakia 5-3 in the qualification round Tuesday. They went 1-2 in Group C play, finishing behind Sweden and Switzerland.
The Slovakian loss ended the Olympics for Blues goalie Jaroslav Halak, who had rough outings in opening losses to the United States and Slovenia and then did not play in his team's next two games as Team Slovakia turned instead to goaltender Ian Laco.
You can follow Nate Latsch on Twitter (@natelatsch) or email him at natelatsch@gmail.com. 
---