Boston Red Sox
Boston Red Sox
Now Panda is Dombrowski's problem
Published
Aug. 19, 2015 11:54 a.m. ET

In the wake of Dave Dombrowski's hiring and Ben Cherington's resignation, I got to wondering what I thought and wrote when the Red Sox invested a great deal of money in free agents Pablo Sandoval and Hanley Ramirez.
Well, I'm still not sure exactly what I thought then, because I can't find anything extensive that I wrote. What I seem to remember thinking is that the Red Sox were, once again, getting away from some fundamental truths, including the one suggesting that long-term contracts for non-elite free agents rarely work out real well.
Sandoval signed for five years and $95 million. Incredibly (or maybe not), $95 million is EXACTLY the figure Dave Cameron recommended for five years, based on a natural aging curve and historical rates of salary inflation. So there's a huge marker for Cameron.
Alas, everyone's calculations missed one critical component: Sandoval's performance. Dave and (presumably) the Red Sox assumed that Sandoval would generate approximately +3.5 Wins Above Replacement this season (which seemed a bit of a stretch considering his two previous seasons and his age, but let's go with that).
This season he's at negative 1.5 WAR. Leaving aside completely the demoralizing impact of his performance, especially at third base, that's still MINUS FIVE WINS ABOVE REPLACEMENT. The Red Sox are 53-66. Give them five more wins and they're 58-61 and only four games out in the wild-card standings and maybe there's still enough optimism among the owners where Dave Dombrowski doesn't seem like the organization's necessary savior.
Toss Hanley Ramirez into the mix, and now it's not even close. According to FanGraphs' WAR, here are the three worst players in the major leagues this season:
155. Billy Butler
154. Pablo Sandoval
153. Hanley Ramirez
Now a great deal of Ramirez's negative value is due to his horrendous numbers in left field, which we have to take somewhat lightly. He might not be the worst left fielder in the history of organized sport. But I think it's very safe to say the Red Sox thought they would be getting a great deal more value from their $22 million this season. I think it's very safe to say that if the Red Sox had done almost anything else with their money last winter instead of signing Sandoval and Ramirez, a) the Sox would be at least on the fringes of the wild-card race, and b) Dombrowski wouldn't be moving into an office at Fenway Park.
But that's all over now. Those things were done. Dave Dombrowski's already done enough to be in the Hall of Fame someday. But he's got at least one more huge challenge ahead of him: extracting some value from Sandoval and Ramirez, even if that value is just a hard-learned organizational lesson. Once again.
---
---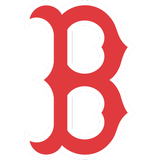 Get more from Boston Red Sox
Follow your favorites to get information about games, news and more