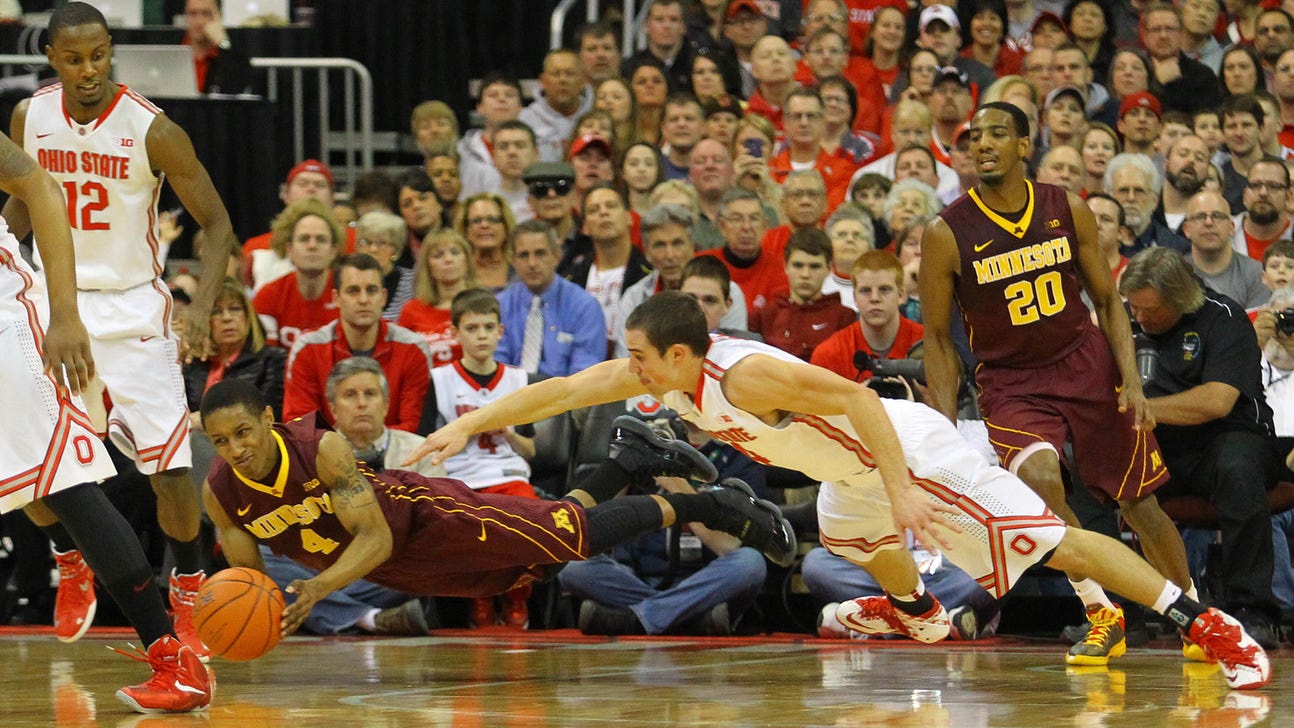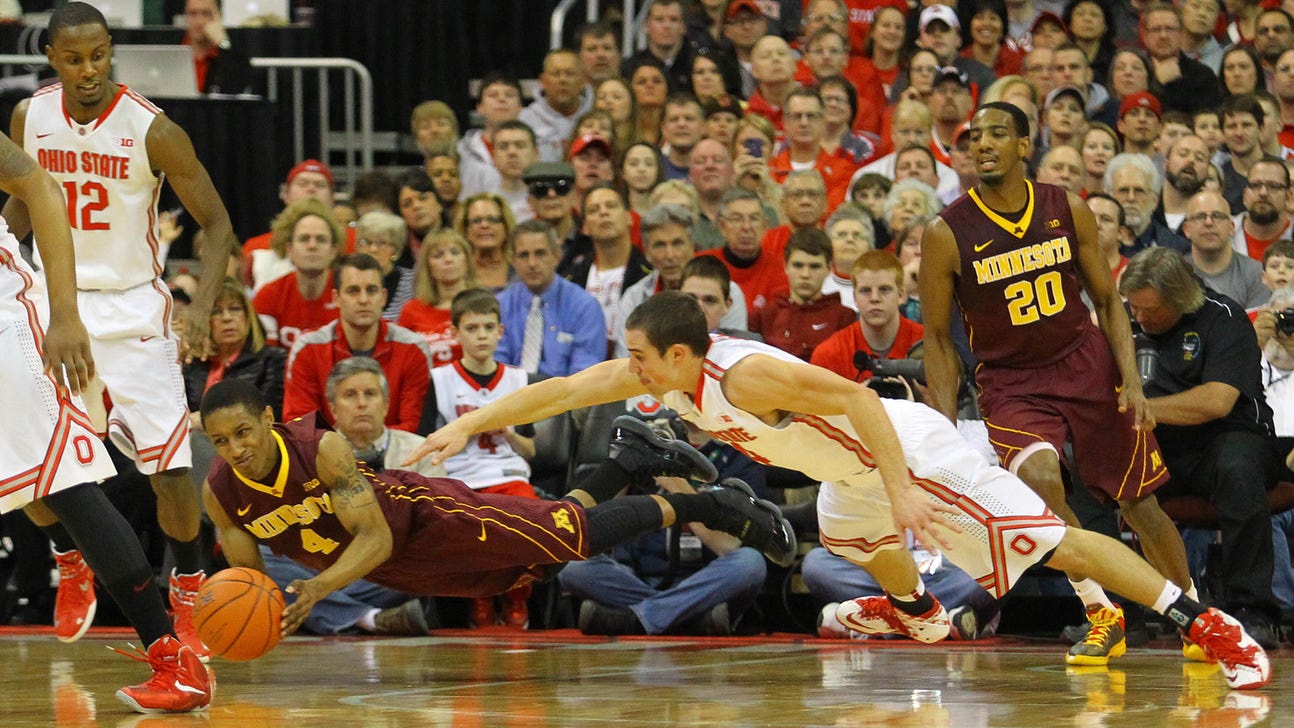 Noting Ohio State's win over Minnesota
Published
Feb. 22, 2014 10:29 p.m. ET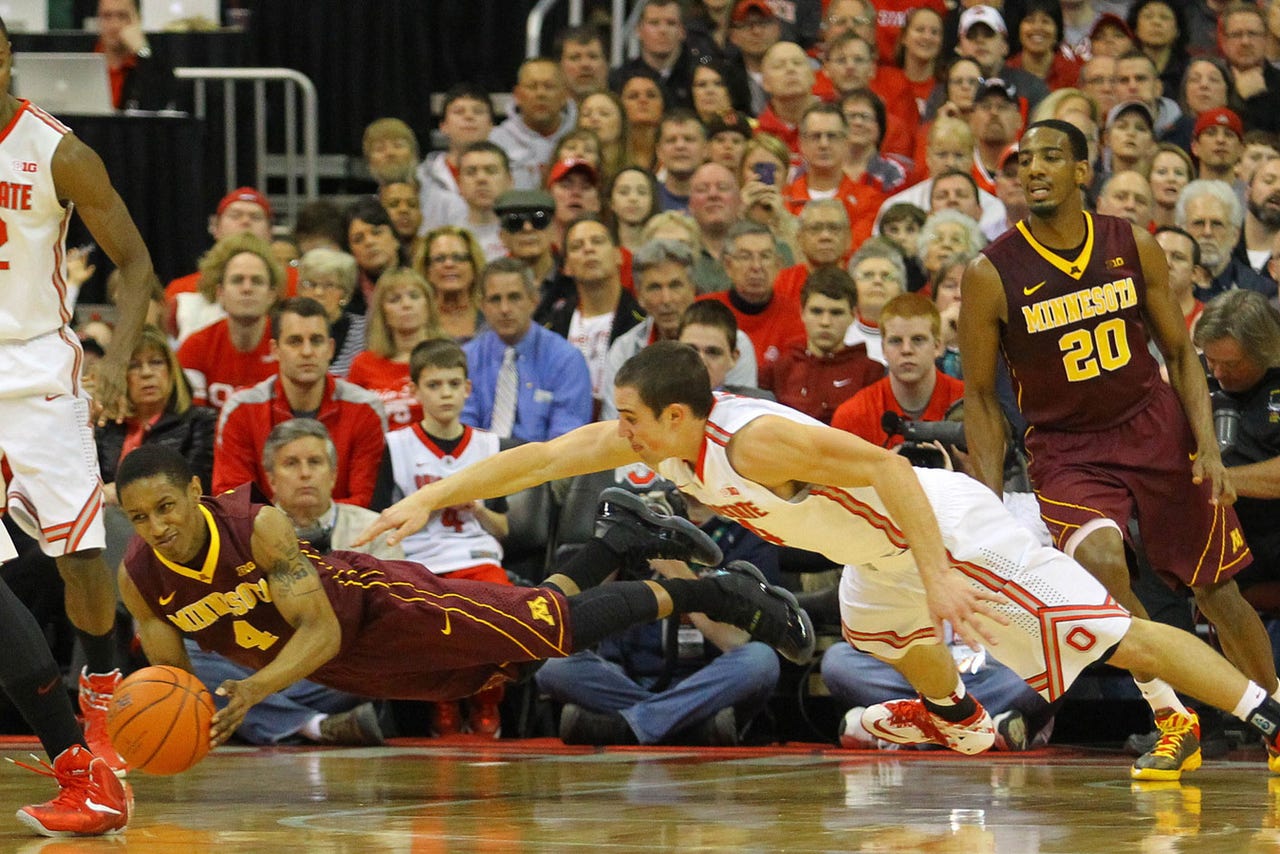 Ohio State beat Minnesota Saturday night 64-46 at Value City Arena in a game that was truly a tale of two halves.
After scoring 18 points in the first half, the Buckeyes allowed only that many in the second while exploding for 46.
Notes from the night:
- The Buckeyes scored 34 points in the paint, and all but four of those came in the second half.
- Minnesota had seven field goals and nine turnovers in the second half.
- Ohio State averaged 1.48 points per possession in the second half, more than double its first-half output of .62. After scoring on eight of 29 possessions in the first half, they scored on 20 of 31 in the second.
- The Buckeyes held Minnesota to season lows in points (46), rebounds (25), assists (7) and field goals (17).
- The Buckeyes' victory allowed them to avoid a two-game regular season sweep by the Golden Gophers, something that has not happened to them since 2009, when they lost twice to Michigan State and Illinois. They have games left at Penn State and at home against the Spartans this season to continue that streak for another year.
- The last time Ohio State rallied from a double-digit halftime deficit was a memorable night at Purdue in January 2010. Evan Turner scored 23 of his 32 points in the second half to overcome a 35-point night by the Boilermakers' Robbie Hummel.
- Aaron Craft had four steals. With four more, he will become the Big Ten's all-time leader in that category for a career. Bruce Douglas of Illinois holds the record now with 324. The Ohio State senior moved to No. 22 on the NCAA Division I list, tying Gary Payton of Oregon State and Chris Garner of Memphis.
- Craft's five assists gave him 658 for his career, 17 behind Dee Brown of Illinois for sixth in Big Ten history.
- Ohio State, which lost 63-53 at Minnesota in January, beat the Golden Gophers in Columbus for the seventh straight time.
- Sam Thompson's 19 points were a season-high.
Follow on Twitter @marcushartman
---