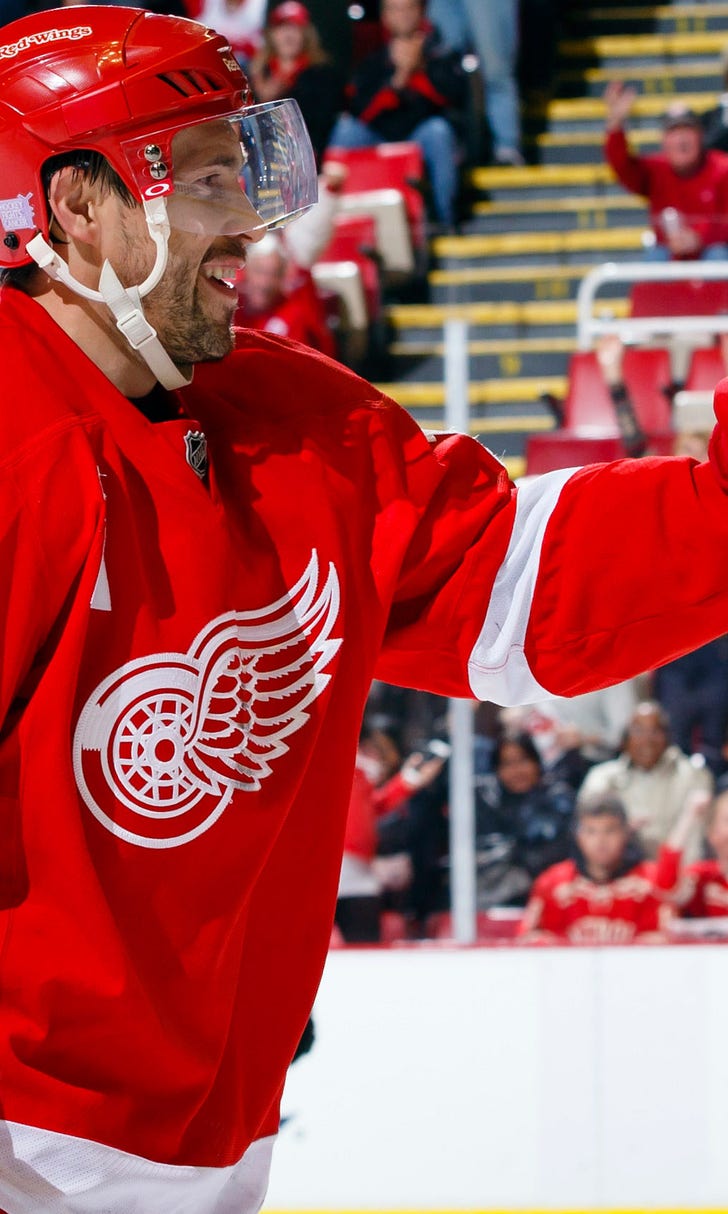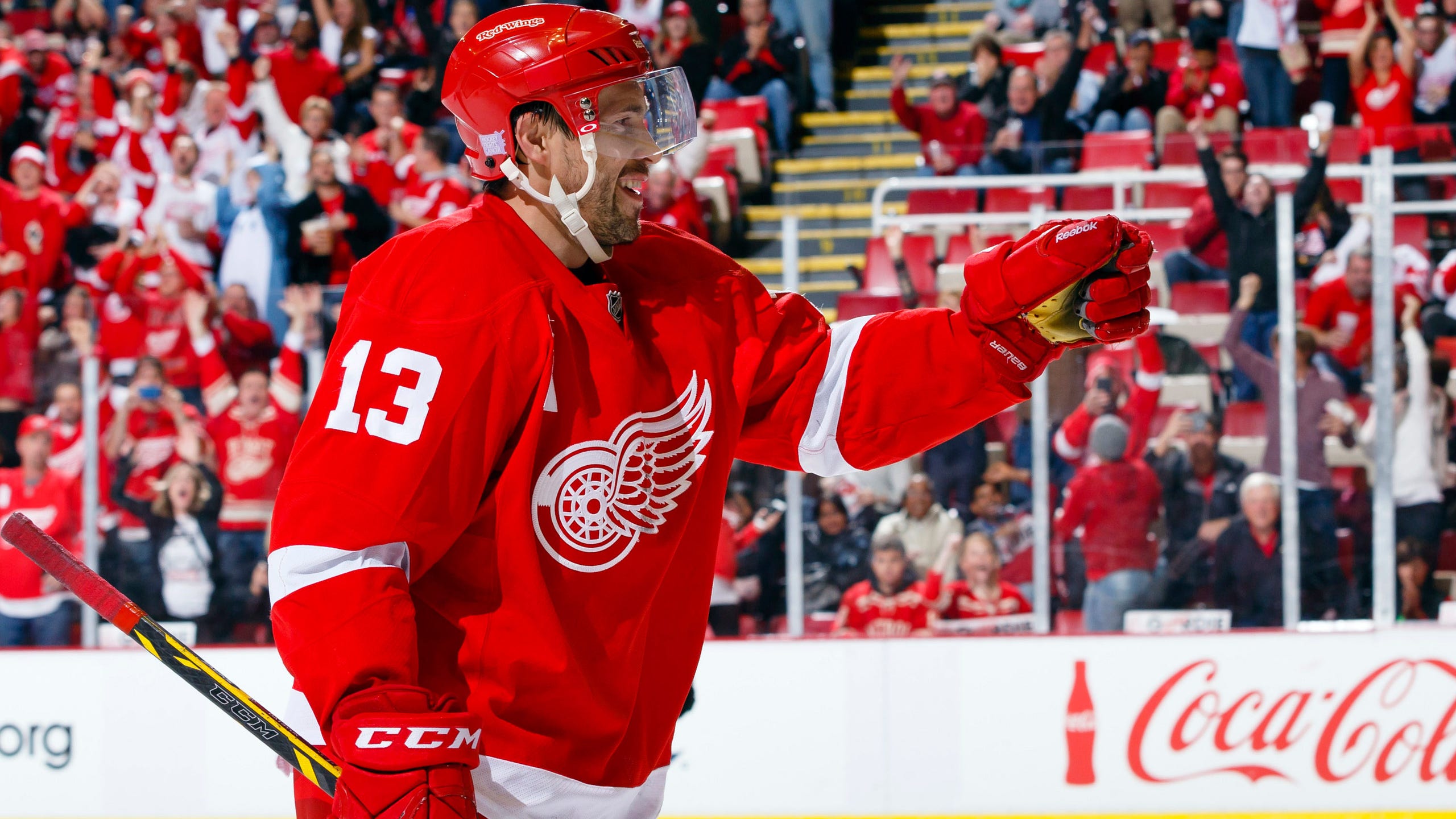 Notes: Wings likely to get Datsyuk, Smith back this week
BY foxsports • November 25, 2014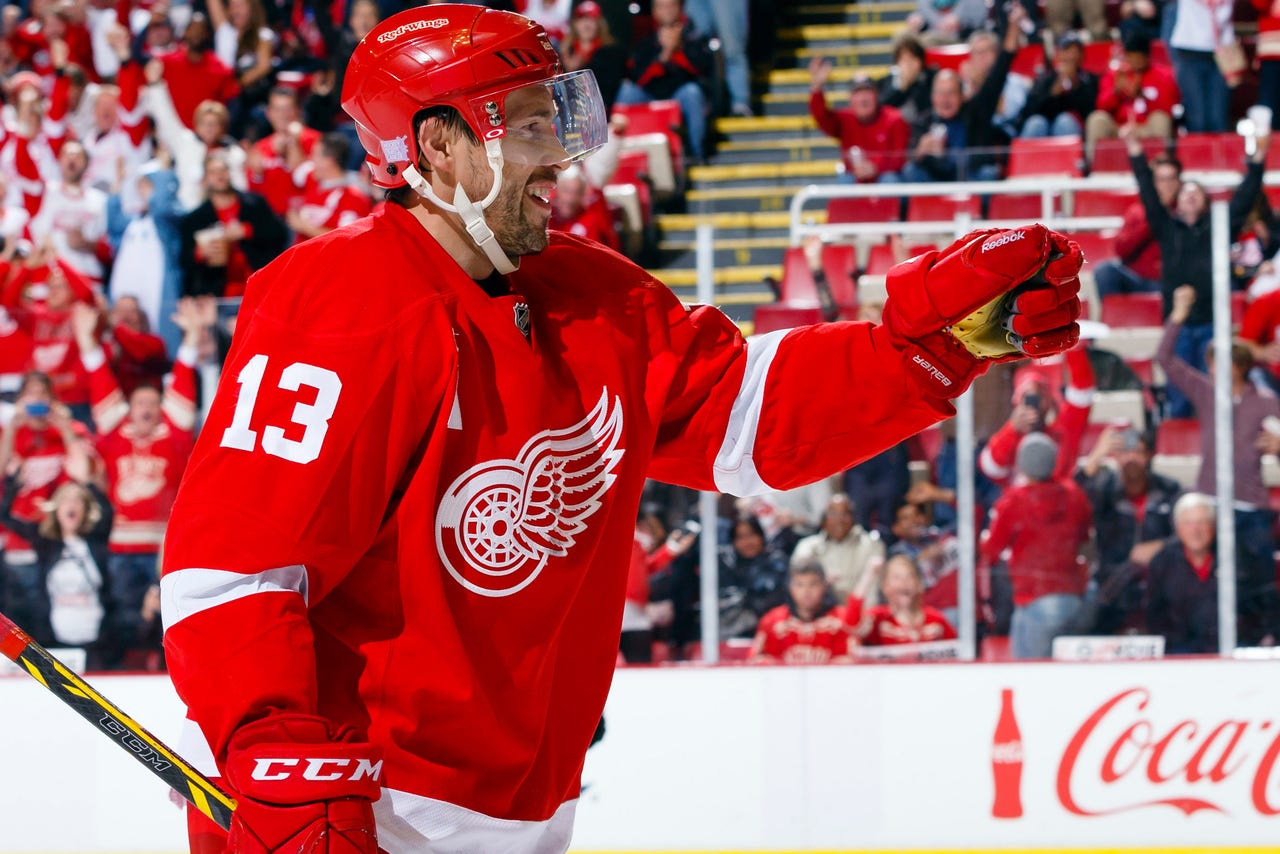 DETROIT -- There's a good chance the Red Wings will get two players back this week.
Both Pavel Datsyuk (groin) and Brendan Smith (hand infection) practiced with the team Tuesday at Joe Louis Arena.
Datsyuk has missed the last four games and six of the last eight.
"I feel good," Datsyuk said. "We'll see (Wednesday) morning. I'm happy to skate full practice with team."
There is some concern with Datsyuk about returning too soon and aggravating the injury.
"It's kind of difficult," Datsyuk said. "What happened first time, looked like I was ready, but jumped in too early."
Wings coach Mike Babcock has never been excited when discussing injuries, especially when they recur.
"Fine, but we'll see," Babcock said when asked how Datsyuk looked. "The process will play itself out."
Smith had not practiced with the team since getting a left hand infection after fighting Columbus' Nick Foligno.
"I think I hit Foligno in the mouth and apparently there's a lot of bacteria in the mouth so I ended up getting infected that way," Smith said. "I went out and played the rest of the game. It wasn't until the morning. It kind of woke me and up and it was swollen and stuff, throbbing a little bit. I was going to fly out to Winnipeg but then obviously the doc said he thought it was infected and we had to do something about it, get some antibiotics and stuff."
Smith has two goals and four assists and is plus-3 in 18 games this season.
"Obviously, you didn't want to lose him, he's played real well for us," Babcock said. "A real important player for us. We'd like to get him back as soon as we can. In the meantime it's an opportunity for others."
Smith said he underwent surgery to clean out the infection and has been on antibiotics.
"It seems like it's pretty good," Smith said. "There hasn't been swelling. They cleaned it out, it looks good. I got to practice today, I did pretty much everything. I'm pretty happy with how everything's going."
Of course, coming off a two-assist game and then going on injured reserve was not what Smith had in mind, but he's looking on the bright side.
"I think I've been playing pretty well and all of a sudden it's a fluke incident like that gets me hurt," Smith said. "It's frustrating. But the other thing is it could be a lot worse. If we didn't catch it and I played another game and got more stuff from my glove, it could have been a lot worse. I could have been out for a month. You can look at it as a blessing in disguise that our docs figured it out quick."
SHEAHAN PICKING UP OFFENSIVELY
Riley Sheahan has always put his defense first but that doesn't mean he lacks offensive ability.
In his last five games, Sheahan has three goals and two assists.
"Just getting better and more confident," Babcock said. "Obviously, playing with more pace. It's like anything, the better you play , the more ice time you get, the more rhythm, you get, the better you feel you're playing. Well, which comes first? I just know that those guys didn't play as much as they would have liked early because they didn't play as well as I would probably like. Now that they're playing better they get more ice time."
NYQUIST STILL SCORING
Once a player shows that he has offensive ability, as Gustav Nyquist did last season in leading the Wings with 28 goals in 57 games, opponents start to pay more attention.
Yet Nyquist once again leads the Wings with 10 goals in 21 games.
"I've been playing with Z (Henrik Zetterberg) a lot and he plays against good players most of the night," Nyquist said. "I think it's been fun. It's a challenge to play against the best players and makes you become a better player, I think. You learn a lot from that and it's only a positive thing because you're only going to get better from that."
Babcock appreciates what Nyquist has accomplished so far.
"He's a good player and he creates space, without a question," Babcock said. "He's got good quickness, good intelligence, he plays hard."
Nyquist is tied for the league lead with the New York Islanders' Brock Nelson, Philadelphia's Claude Giroux and Pittsburgh's Evgeni Malkin with six power-play goals.
"I think for everyone that's what we want to do on the power play, we want to shoot the puck a lot," Nyquist said. "I'm in that spot in the middle where a lot of pucks come out so if I'm in the right spot there a lot of pucks are going to find me. Again, I've been getting a lot of time on the power play so that helps."
SPEAKING OF PHILLY
The Wings played the Philadelphia Flyers a month ago and lost 4-2.
Now they hope to return the favor.
"They're a good team," Babcock said. "They beat us last time we played them. They need points and we need points, so I don't know exactly what each day brings, you play the game as it comes but we have to be prepared. In Giroux and (Jakub) Voracek in particular they score like crazy, so we got to stay out of the box and be ready to go."
Voracek has seven goals and 22 assists in 20 games while Giroux has six goals and 18 assists in 20 games.
Jimmy Howard will start in goal for the Wings. For his career, he's 3-3 with a 3.78 goals-against average and .894 save percentage.
***If multimedia does not appear right away, please click refresh***
---