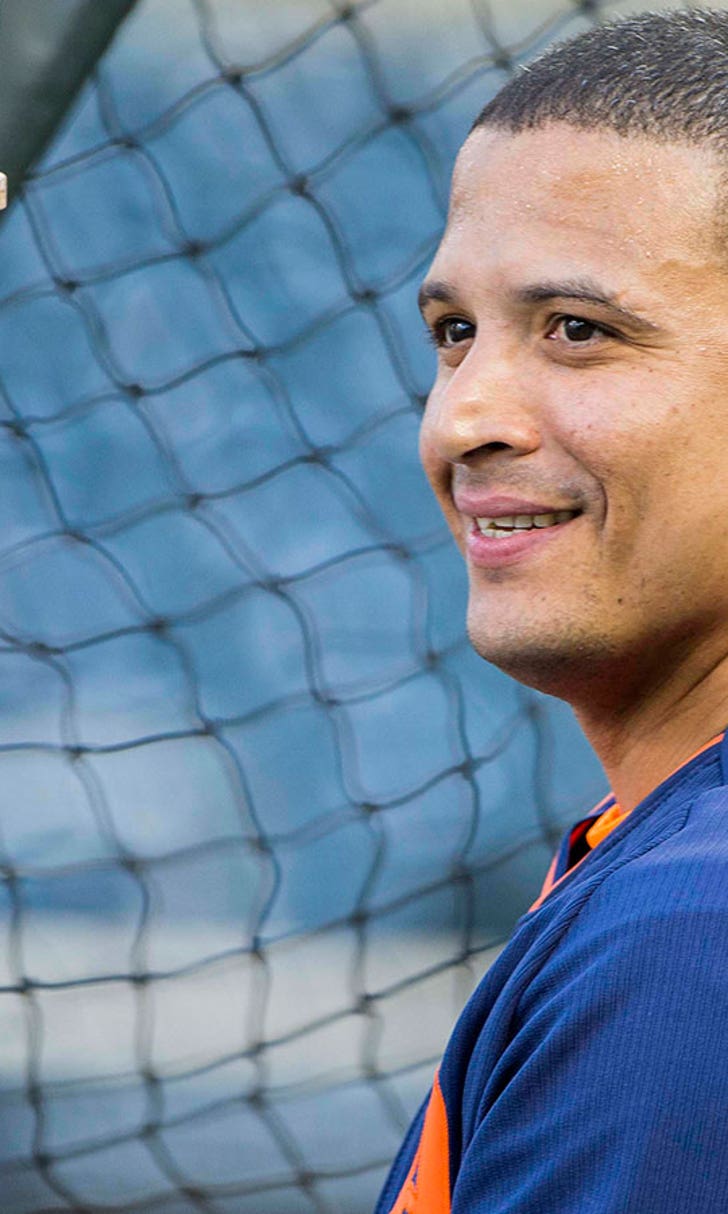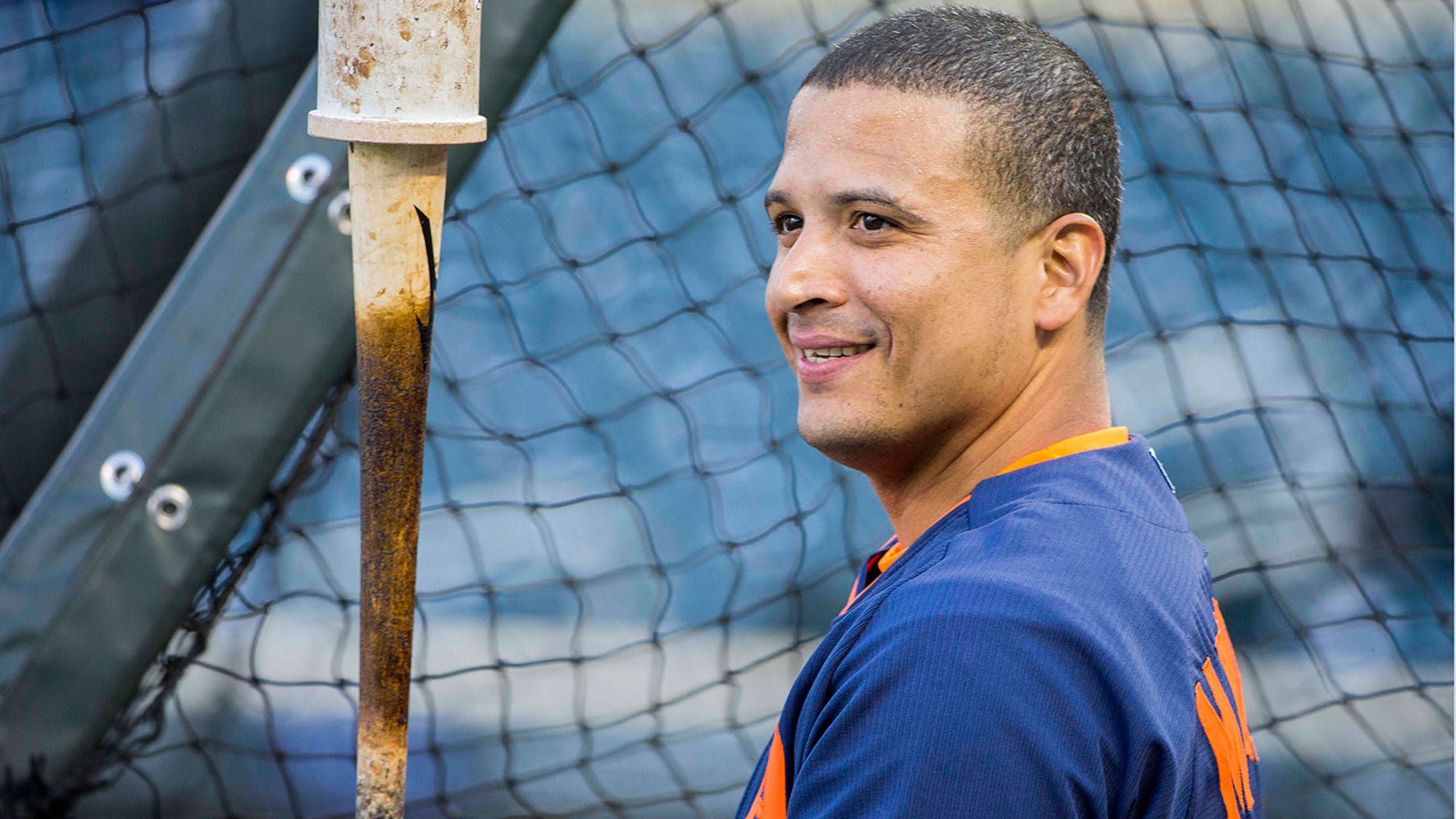 Notes: Tigers' Victor Martinez set to go on rehab assignment
BY foxsports • June 13, 2015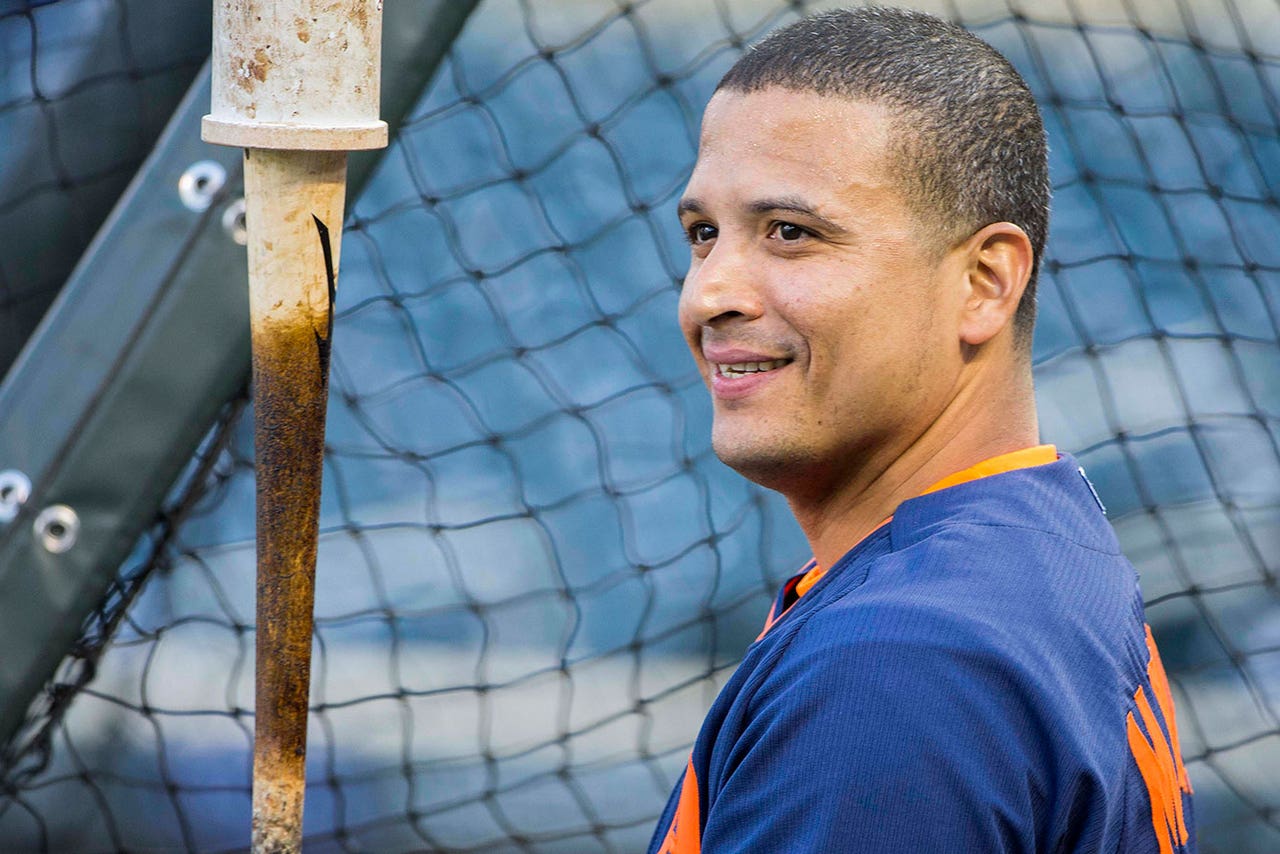 DETROIT -- Victor Martinez appears to be closer to returning.
As long as Martinez, on the 15-day disabled list since May 19 with left knee inflammation, feels good after Saturday's batting practice, he's headed out on a rehabilitation assignment.
Tigers manager Brad Ausmus said Martinez scheduled to join the Toledo (Triple-A) Mud Hens in Pawtucket, Rhode Island, for their Sunday afternoon game against the Pawtucket Red Sox.
From there, Martinez will travel with them to Syracuse for three games and then the Tigers will decide what to do.
"Initially he'll play those four games, then assuming he feels fine and he's comfortable where he is at the plate, we'll make a decision following the Syracuse series," Ausmus said.
Martinez started running when he was home rehabbing in Florida and has continued that since re-joining the Tigers this past Tuesday with no ill effects.
The Tigers certainly could use Martinez's bat in the lineup, but they won't take any chances with him.
"We need a healthy Victor Martinez, not an ailing Victor Martinez," Ausmus said.
But all signs point to Martinez being better than he was at the beginning of the season.
"There's no question he looks stronger," Ausmus said. "He's looked much better since his return."
LOBSTEIN GETS CORTISONE SHOT IN SORE SHOULDER
His line didn't look that bad, but Kyle Lobstein didn't feel great in his last start.
On May 23 against the Houston Astros, Lobstein allowed three runs on seven hits while walking three and striking out one in a 3-2 loss.
The following day Lobstein went on the 15-day disabled list with a sore left shoulder.
"I felt similar stuff in the past but nothing like it was on that start," Lobstein said. "It probably compounded over a little bit of a time span. That's why it got so bad. Really it was just that last start."
Lobstein underwent an MRI, which showed no structural damage, just inflammation in the front and back of his shoulder.
"The front of the shoulder's good now, because there was inflammation there, too," Lobstein said. "Just with regular anti-inflammatories and icing, that went away. So it was just a matter of trying to let it all get out in the back."
Lobstein tried to play catch once but was still feeling it so the Tigers decided to try a cortisone shot in his shoulder Friday.
"It was getting to a point where it wasn't starting to feel any better," Lobstein said. "It had gotten better, but it just wasn't getting over that hump, so to speak."
Lobstein will take the next couple of days to rest and let the cortisone work before resuming any rehab activity.
"Just kind of dependent on how I'm feeling and how quickly I'm able to progress through moving it a little bit to increasing every day and trying to get some strength back, too," Lobstein said. "Obviously, it's been a few weeks since I've thrown. It's going to feel probably a little weak when I start throwing again."
---