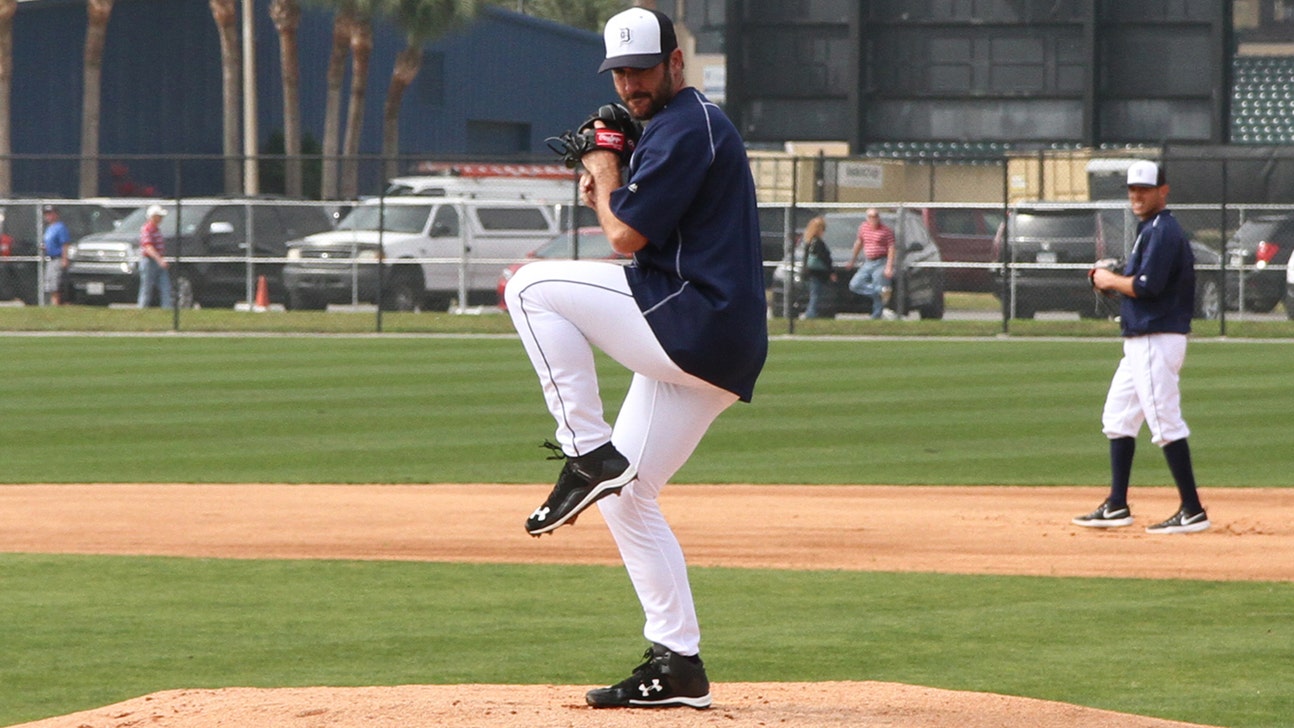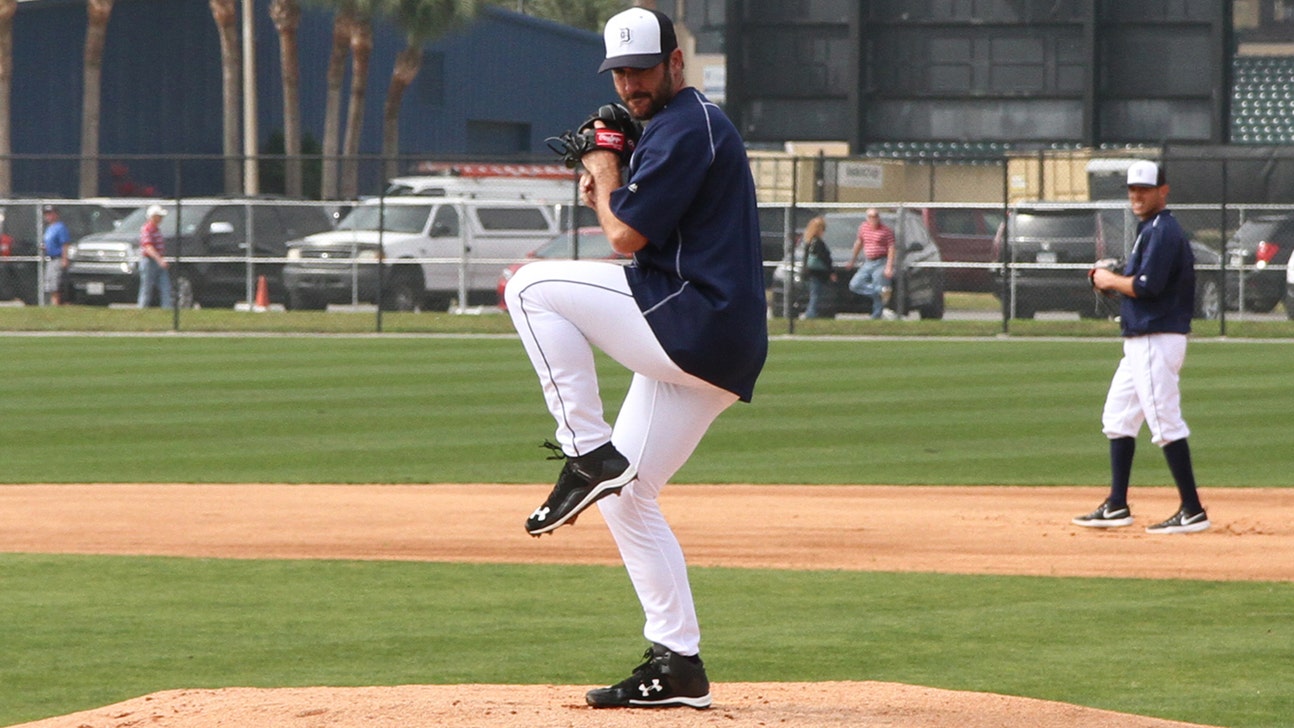 Notes: McCann says Verlander pitching like 'completely different guy'
Published
Feb. 26, 2015 2:55 p.m. ET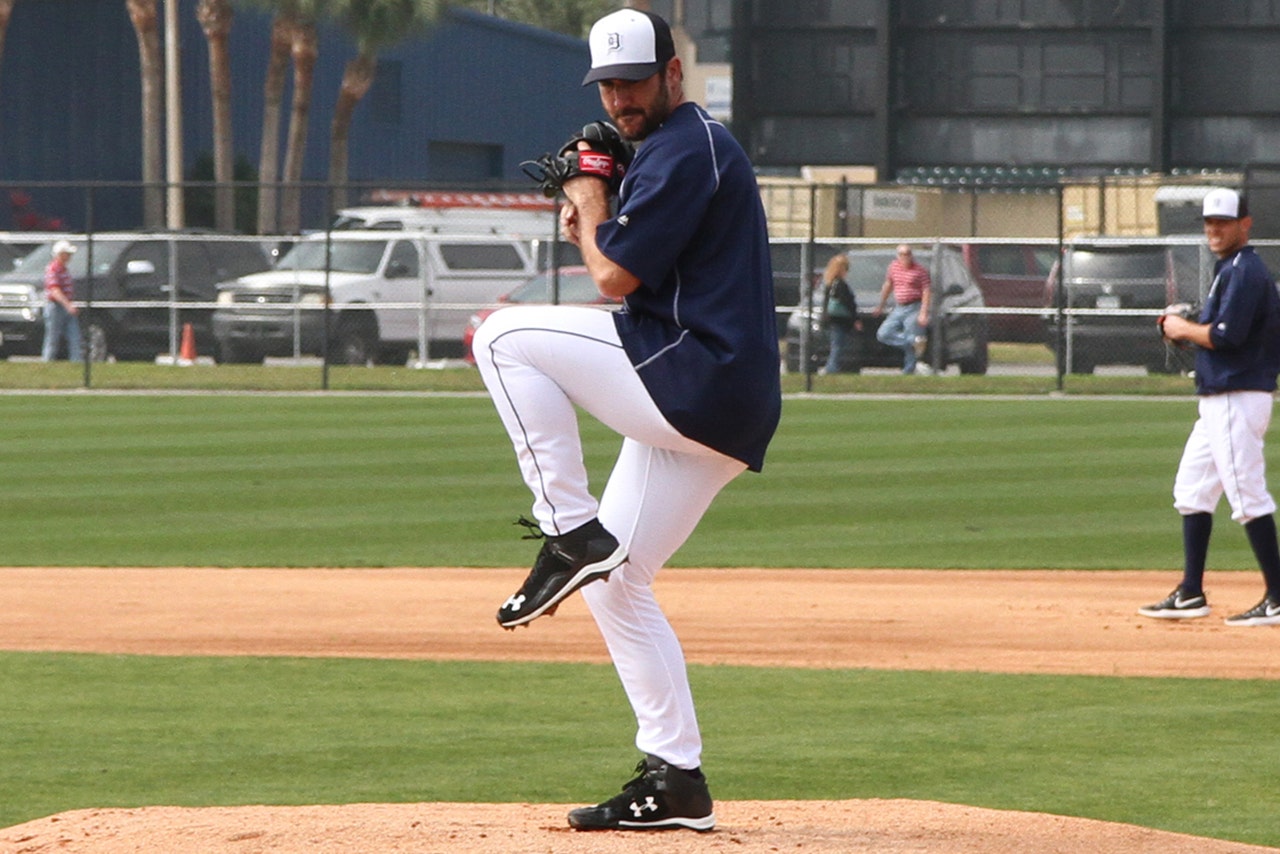 LAKELAND, Fla. -- Justin Verlander has not pitched in a game yet, but the early reviews have all been positive.
Tigers catcher James McCann, who caught Verlander Thursday, is the latest.
"He looked really good," McCann said. "Very live arm, ball was coming out really good, all four of his pitches."
McCann does have a frame of reference for comparison's sake.
Last year he caught Verlander in Kansas City towards the end of the season.
"Completely different guy," McCann said. "He pitched real well but that's a different guy right there. The ball comes out different, he's more confident. That's the kind of Ver we need."
OAKLAND CLAIMS SMITH
When the Tigers re-signed Joba Chamberlain to a one-year deal, it meant less opportunity for some pitchers.
For Chad Smith, it meant a completely new opportunity as the Tigers placed him on waivers to make room on the roster for Chamberlain.
On Thursday, Tigers president and general manager Dave Dombrowski said the Oakland Athletics claimed Smith and Smith's contract would be assigned to the A's organization.
"Really wish he would have made it through but you gotta take somebody off your roster at the time," Dombrowski said.
Smith, 25, appeared a little dazed by the news after being in limbo for a couple of days.
"When they told me the news, I was in shock," Smith said. "They took a chance on me back when I was in college, when I blew out my elbow. They were one of the few teams that still liked me so it's hard. I've met so many great people and playing in Detroit was awesome. The fans were great. All-around, it was a first-class experience. Just kind of setting in now so it's tough."
Smith made his major league debut June 22 of last season at Cleveland.
He made 10 appearances for the Tigers and had a 5.40 ERA, walking three and striking out nine.
Smith said he and his agent hadn't been optimistic that another team would pick him up as most rosters are set and there haven't been any injuries.
The A's placed Taylor Thompson on the 60-day DL to make room for Smith.
"It's exciting that another team thought highly of me to pick me up," Smith said. "The timing of it, I know a lot of rosters are full so they obviously had to make a move on their end. It's exciting. It's a big league team in Oakland, I'm from California and spring training's in Arizona. Get to go home."
Smith said he's been in contact with former Tiger Kevin Whelan, who is currently in A's camp as a non-roster invitee.
Smith planned to go back up his apartment and pack up before heading to Arizona tomorrow.
LIFE OF A UTILITY PLAYER
Don Kelly may not have been the best player in history but you had to respect his versatility.
Every day Kelly would bring his multiple gloves to the field and take turns using each -- ground balls in the infield, fly balls in the outfield.
Now Andrew Romine and Hernan Perez, both battling for a utility role on the team, are trying to do the same.
"It's tough. It's just extra work, stuff on top of what we practice," Romine said. "I'll practice with the infielders but then either before, 7:30-8 o'clock in the morning or now, when we get done, I'll be out there doing outfield stuff."
Romine said outfield coach Dave Clark is not making it easy on them.
"Clarkie's kicking our butts," Romine said. "I think he secretly loves to kill us out there, which is good for us because we get a lot of good work in."
Romine said everything is going well so far this spring.
"It's not like I never played outfield before," Romine said. "Just getting live reads off the bat in BP and stuff. When we're taking live swings off our pitchers right now, just go out to the outfield and kind of read them. It feels good."
***If multimedia does not appear right away, please click refresh***
COMPLETE TIGERS SPRING TRAINING 2015 COVERAGE
---