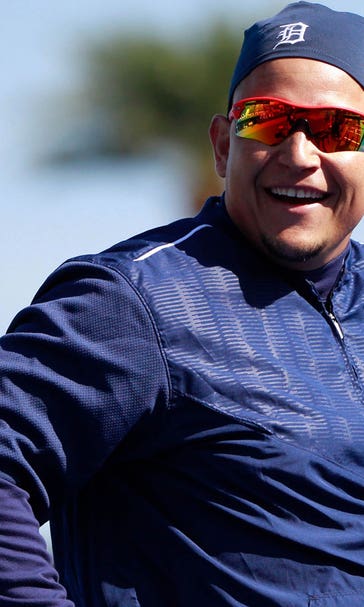 Notes: Ausmus believes Cabrera, V-Mart will be ready for Opening Day
BY foxsports • March 28, 2015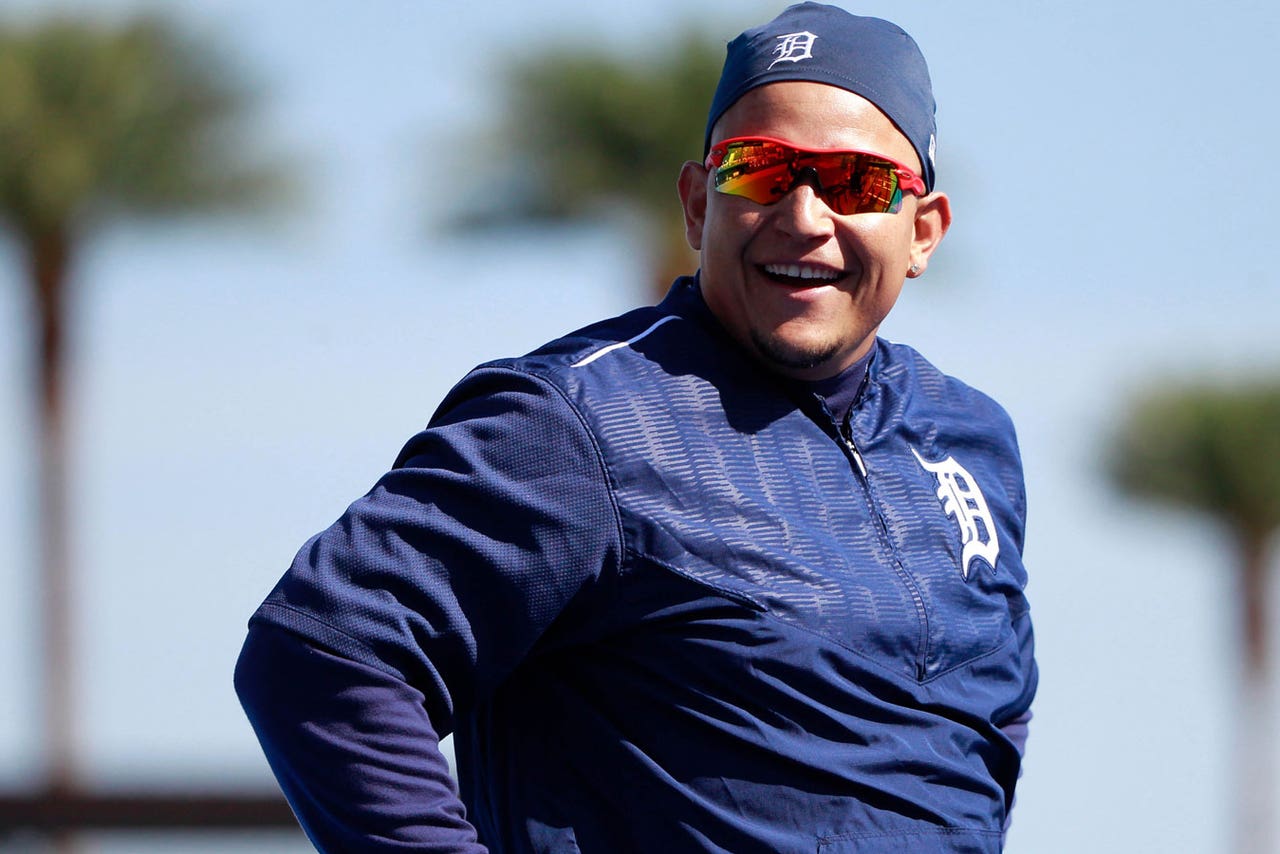 LAKELAND, Fla. -- It's what every Tigers fan is hoping to hear.
With the progress that Miguel Cabrera and Victor Martinez have made this spring, they very well could be in the Opening Day lineup.
"I would say as of right now, I'm optimistic that we can have them both ready for Opening Day but I'm probably more optimistic at this point that Miggy would be ready for Opening Day," Tigers manager Brad Ausmus said.
Cabrera is coming off of an Oct. 24 surgery to remove bone spurs in his right ankle and to repair a stress fracture in his navicular bone.
Cabrera is batting .385 with two home runs and five RBI in five games.
Martinez had surgery on Feb. 10 on the meniscus in his left knee.
In four games, Martinez is batting .143 with one home run and two RBI.
"(Cabrera) might be a tick ahead of (Martinez) at this point," Ausmus said. "I think that's being based more on results."
Ausmus said Martinez still has time this coming week to get where he needs to be.
It won't be Sunday as the Tigers travel to play the Philadelphia Phillies in Clearwater, Fla.
"We don't have a place to play him tomorrow," Ausmus said. "The Phillies want the pitchers to hit. There's no DH tomorrow."
But there is a silver lining to that.
"It's not a bad thing because (Anibal Sanchez( is one of the pitchers that will face Pittsburgh so we'll have Sanchie bunt against the Phillies," Ausmus said. "It gives him a chance to see live pitching."
RONDON A QUESTION MARK FOR SUNDAY
There was a question mark by Bruce Rondon's name for Sunday's travel roster.
"He slept on his neck funny, sore neck," Tigers manager Brad Ausmus said. "Cramp or whatever you want to call it. Crick in his neck. It still depends on how he feels, if his neck feels better he will (pitch)."
The Tigers are heading to Clearwater, Fla., to play the Philadelphia Phillies.
Anibal Sanchez is starting and Blaine Hardy and Angel Nesbitt are also scheduled to pitch.
Rondon is an interesting case because he's coming off of last spring's Tommy John surgery.
The Tigers have brought Rondon along slowly this spring but there haven't been any setbacks.
Rondon is routinely throwing 95-97 miles per hour, but has also hit 100 on the radar gun.
However, Rondon does not have a lot of major league experience.
In 2013, Rondon made 30 appearances, going 1-2 with a 3.45 ERA and 1.36 WHIP.
"I do think you have to keep in mind that he came to spring training and hadn't pitched in a game in a long time," Ausmus said. "Whether he makes the team or not or whether we think he needs more development, the important thing is his strength is there, the arm strength is there. In the long term or even in the near term, you would think he's going to have some impact on the Detroit Tigers."
COMPLETE TIGERS SPRING TRAINING 2015 COVERAGE
---