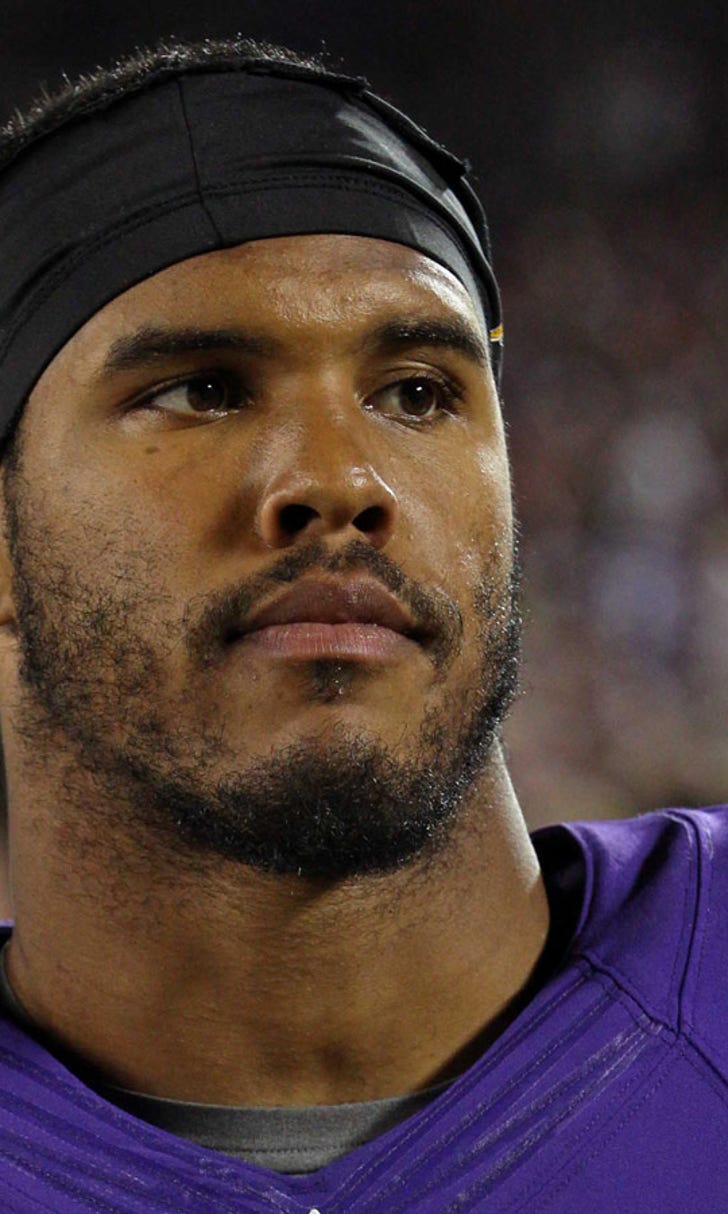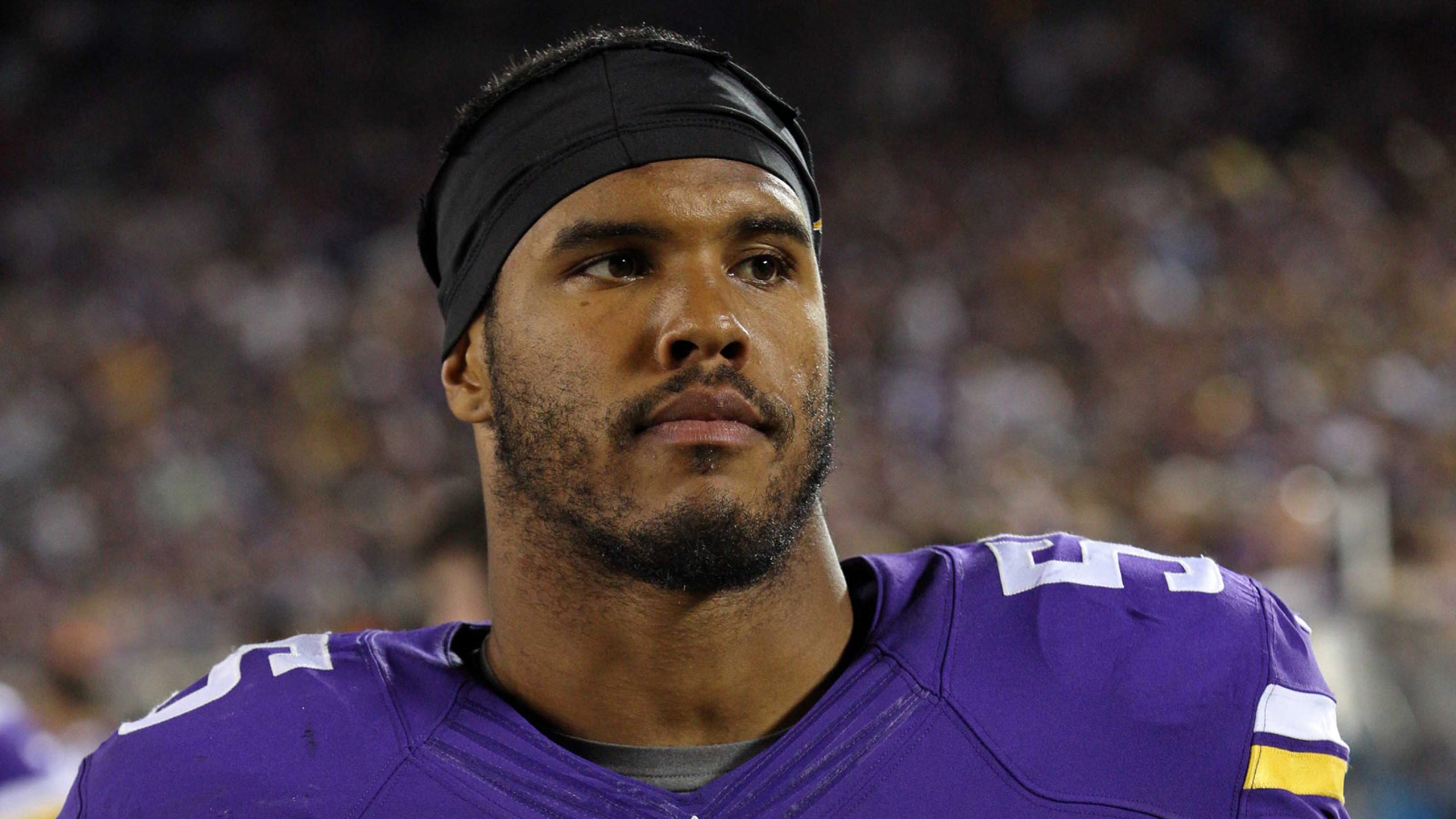 Notebook: Vikings' Barr dealing with minor knee injury
BY foxsports • June 11, 2015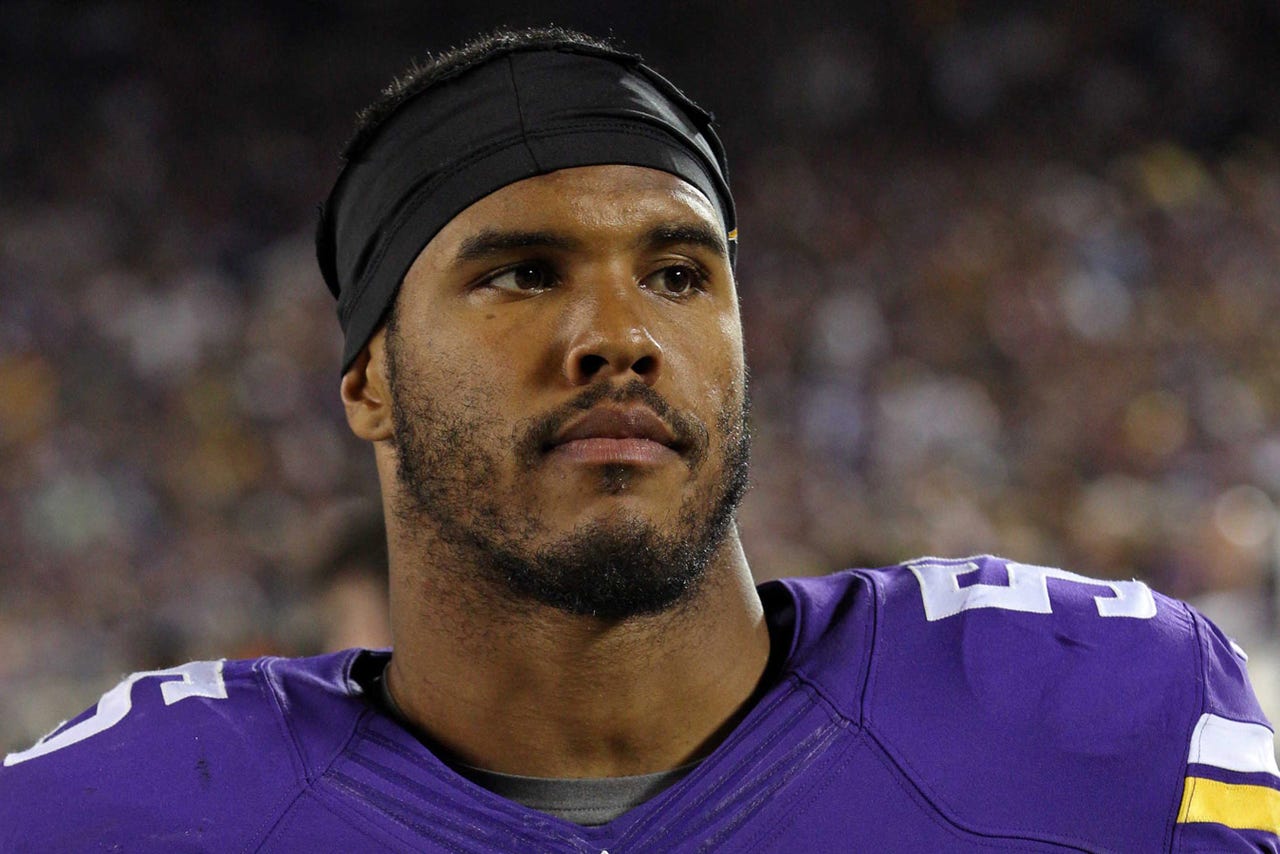 EDEN PRAIRIE, Minn. -- Anthony Barr has been present for the Minnesota Vikings' organized team activities the past three weeks but the second-year linebacker has been held out of participating because of a knee injury.
The belief was Barr was still recovering after having arthroscopic knee surgery at the end of his strong rookie season. Minnesota coach Mike Zimmer said Barr is actually suffering from a separate injury.
"He's got another injury, but I really don't want to talk about it," Zimmer said Thursday as the Vikings wrapped up their third round of OTAs. "He's going to be fine."
Barr had a standout rookie season with 70 tackles, four sacks and two forced fumbles, making an immediate impact after being the ninth-overall pick in the draft. Barr started the first 12 games before his season was cut short because of a knee injury.
Zimmer said Barr could see some more action next week during Minnesota's mandatory minicamp, even as he recovers from the latest injury.
"He's over the hump now, so I anticipate him getting some next week," Zimmer said. "I don't know how much."
Barr has been just one of a group of linebackers held out of some or all of the workouts so far. Gerald Hodges practiced Thursday in the session open to the media after being held out the past two weeks. Michael Mauti, who had practiced, was held out Thursday.
Casey Matthews, who was signed this offseason from the Philadelphia Eagles, hasn't practiced at all for his new team. Zimmer didn't reveal any injuries but said Matthews wasn't dealing with an injury left over from last season.
"No, it just kind of happened," Zimmer said. "It wasn't really anything that you could pinpoint."
Meanwhile, defensive end Brian Robison and right tackle Phil Loadholt also could return to practice next week during the minicamp.
Robison suffered a pectoral injury while weight lifting during the first phase of the offseason program. Robison was seen last week participating on a limited basis in some of the position-group drills. Loadholt has been on the field and had a helmet with him Thursday, but has also been held out of team drills as he recovers from a torn pectoral that ended his season early last year.
"I anticipate that he'll probably be back for next week, yes," Zimmer said of Robison. "We're going to be careful with him. There's no sense. . . . We'll maybe give him a little bit of some of the individual work and some of the situation stuff. But we're going to be careful with him. Same with Loadholt, I anticipate he'll be out here a little bit this next week. And we're still trying to be a little careful with Fusco."
Fusco has practiced with the team after having a torn pectoral last season, as well.
Competition with the coach: New receiver Mike Wallace, who the Vikings acquired in a trade from the Miami Dolphins, has been fitting in with his new team and even has challenged Zimmer at times.
Zimmer, the longtime defensive guru, appreciates some of the competition with his new offensive piece.
"I like Mike Wallace," Zimmer said. "He's got some fire. He comes up to me all the time (and) says 'you can't stop me today.' I like those guys that are competitors. He works extremely hard. I think he's developing a good relationship with everybody on the football team and not just Teddy."
Wallace, who had 67 catches for 862 yards and 10 touchdowns last season, could provide a big impact for Minnesota's offense with quarterback Teddy Bridgewater.
Ellis stops by: Greg Ellis, a former pupil of Zimmer's in Dallas, was helping out the Vikings in a volunteer coaching manner this week after being invited by Zimmer. Ellis, who had 84 sacks in his NFL career, played for Zimmer and Minnesota defensive line coach Andre Patterson in Dallas, and was familiar with Vikings defensive coordinator George Edwards, who was a Cowboys linebackers coach when Ellis was a first-round draft pick.
Ellis aided Patterson with the Vikings' defensive linemen.
Zimmer has touted the work and preparation Ellis used to put in as a player and felt he could teach the current Minnesota players some of his tips and techniques.
"(Zimmer and Patterson) taught me a whole lot about football and both of them had a large part to do with what allowed me to be a successful football player," Ellis told the team's website. "I just took some of the things that they told me and instilled in me and worked to perfect my craft as a pass rusher and it landed me a good NFL career, so I try to bring that to these guys."
Ellis added: "I speak a lot about Zim', Andre and Coach Edwards and the role that they played in my life and in becoming a good NFL player. I want to kind of validate to (current players), 'Hey, you're (sic) head coach knows what he's talking about. He's been there. He helped me become who I am, and Andre, he's been there. He knows what he's talking about. He helped me become who I am as well.'"
Zimmer pleased with OTAs: Minnesota finished up its OTAs in advance of next week's mandatory minicamp. Zimmer has been pleased with the approach of his team throughout the summer.
"We're starting to catch on to a lot of the concepts that we're trying to teach," Zimmer said. "I like this football team. They work hard, they concentrate, they study, and they seem to have pretty good chemistry. We've still got tons and tons of work to do, but I feel like we are heading in the right direction. I'm excited, really, to get going into training camp."
Zimmer said the team evaluates players from the OTAs but also said the performances must be taken with a "rock of salt, I guess" instead of a grain.
"We evaluate really hard," Zimmer said. "It's just, we understand that there's some things that we can't do at this time of the year without pads on. So, there's a good chance whatever we're evaluating now could change when the physicality of the game starts to come back."
Still, Zimmer has been pleased with the practices, and the pace at which the team works.
"I think our players really understand what we want," Zimmer said. "We get through practice really quickly, get a lot of work done, we go at a good pace. It keeps everybody into it. They got to think quick on their feet and get moving. We've had a lot of good situations throughout these OTAs and I think the coaches have done a great job in trying to teach a lot of situation football. We've been meeting with the team on a lot of situations and then we hit quite a few today."
Follow Brian Hall on Twitter
---