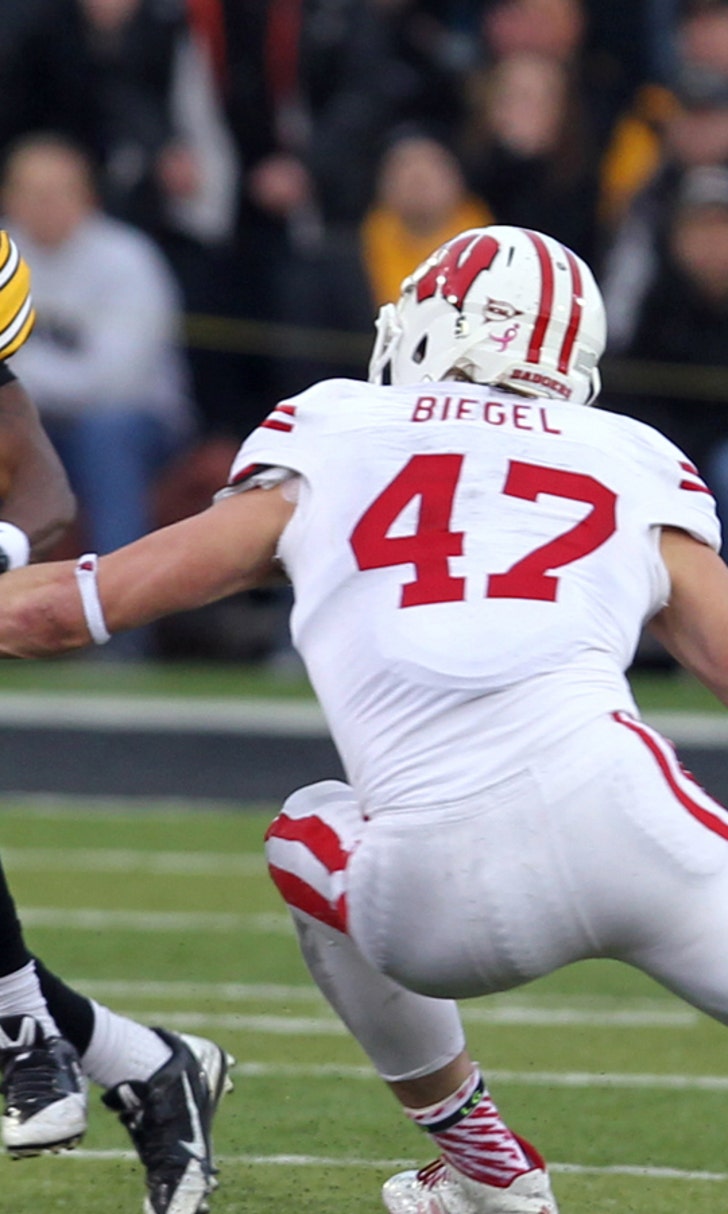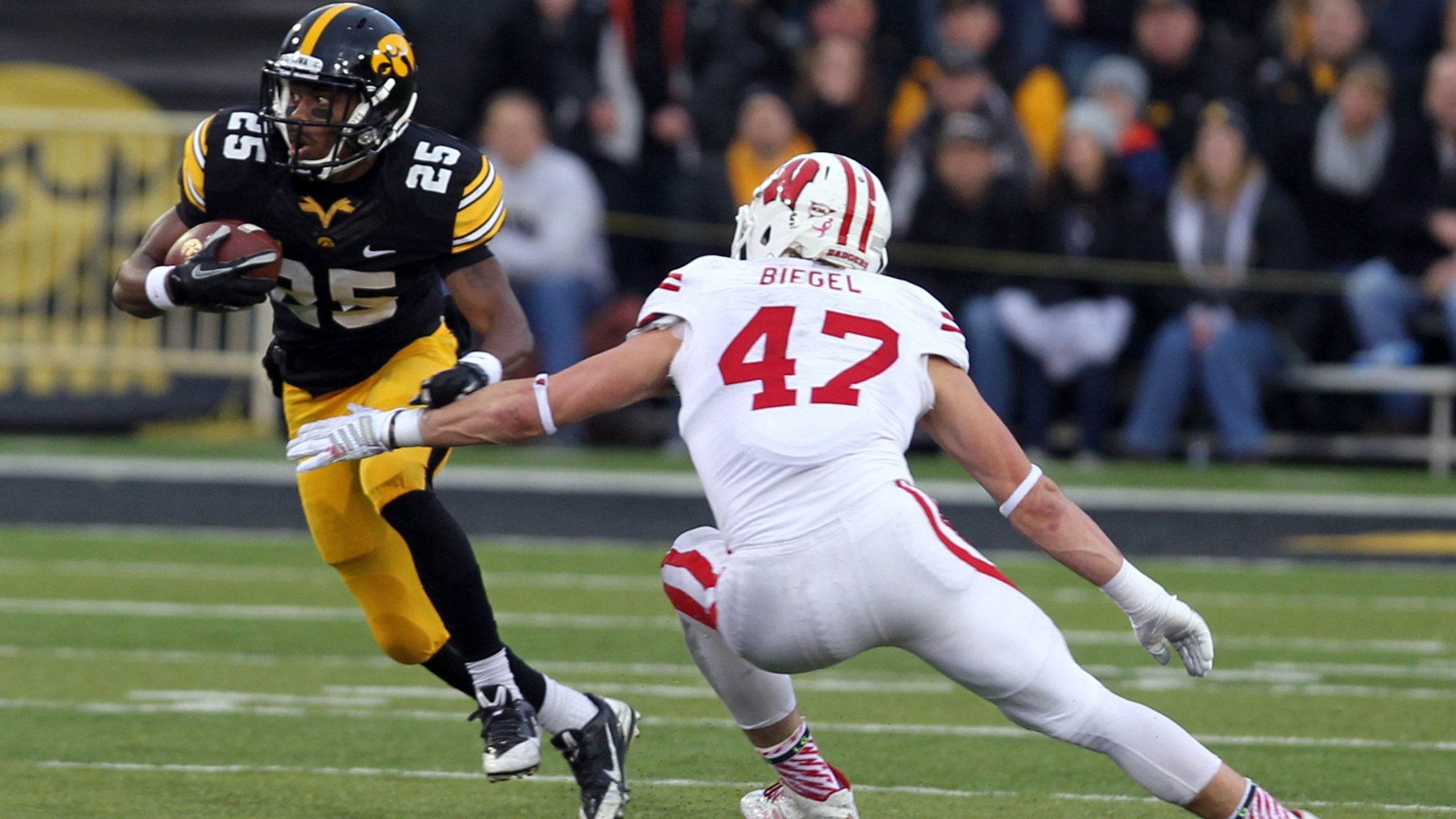 Notebook: Trotter apologizes for way Badgers defense played
BY foxsports • November 22, 2014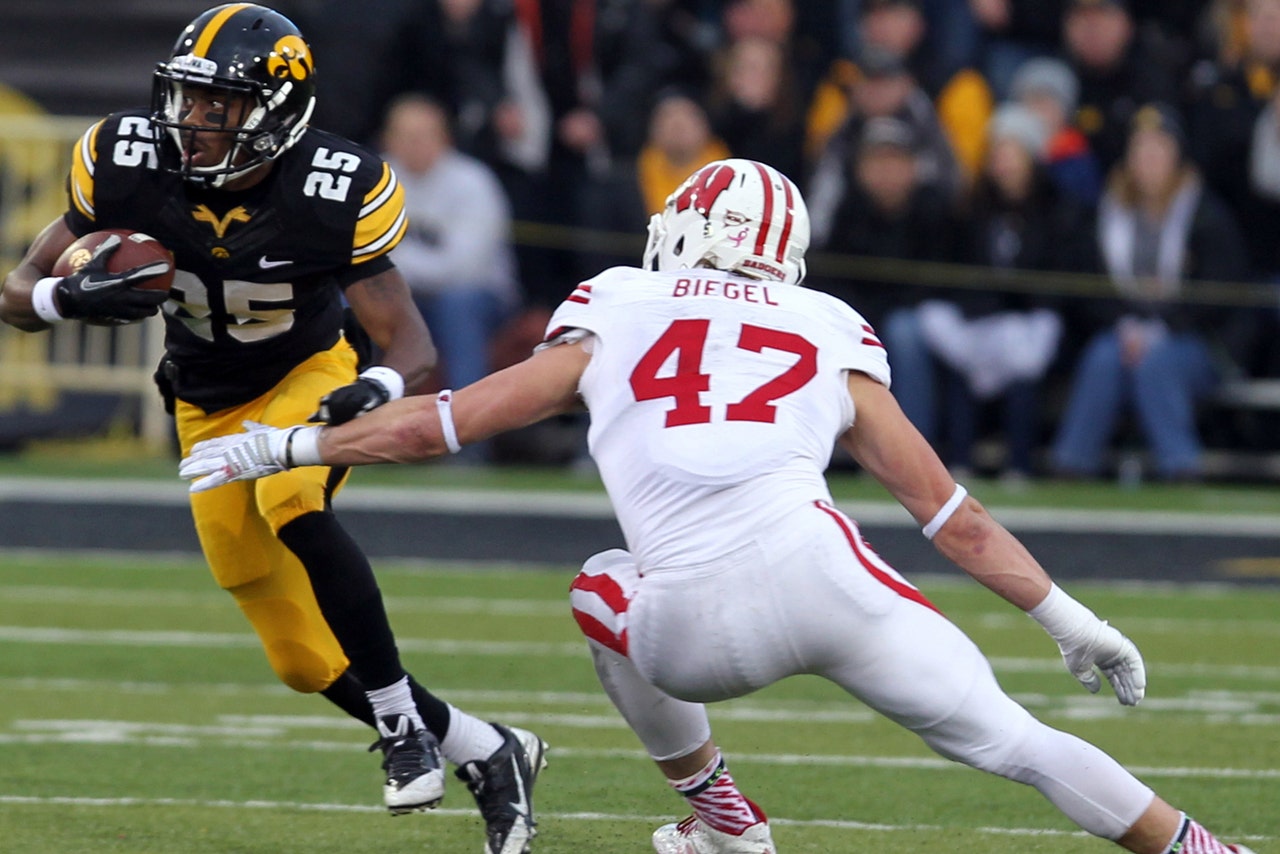 IOWA CITY, Iowa -- Wisconsin's defense has been so good for so long this season that it's become almost expected the Badgers will dominate against any offensive scheme thrown their way. Given that Iowa's offense so similarly resembled Wisconsin's own offensive system, it seemed UW's defense would once again thrive.
Perhaps that made the results so surprising Saturday. During No. 14 Wisconsin's 26-24 victory against Iowa at Kinnick Stadium, the Hawkeyes racked up 412 yards of total offense -- more than any other opponent against Wisconsin this season. Even more alarming was that Iowa quarterback Jake Rudock completed 20 of 30 passes for 311 yards and two touchdown.
Before Saturday's game, no team had amassed more than 239 yards passing, which came in the season opener nearly three months ago against LSU. The last time a team threw for at least 300 yards came from South Carolina (321) in the Capital One Bowl on Jan. 1.
Wisconsin entered the weekend ranked No. 1 in total defense (244.0 yards per game) and No. 3 in passing defense (147.3 yards).
"We've still got a lot of work to do, especially for the defensive side," Badgers linebacker Marcus Trotter said. "We really pride ourselves as the No. 1 defense in the country, and today we did not show that. Maybe it was a good thing in the sense that it really made us stay humble about ourselves. We've still got a lot of things to work on. That's a good thing."
Trotter was so distraught over the defense's performance after the game that he apologized to tight end Sam Arneson.
"Marcus comes up to me and says, 'Thanks for picking us up today,'" Arneson said. "I said, 'You don't need to thank us. You guys have carried us all season.' They played fine. It's just Iowa's a great team and they had great momentum. For us to be able to answer the bell when we were called upon was big time."
Badgers linebacker Derek Landisch described Saturday's performance as "the definition of a true team." And when Wisconsin's offense needed to come through, it did. The Badgers salted away the final five minutes of the game after Iowa had trimmed the deficit to two points.
"That's a good sign because it means we all have each other's backs," Landisch said. "It doesn't have to be the defense all season. It doesn't have to be the offense all season. That's what we stress all the time. The offense had a great drive at the end of the game that kept us off the field, and that was important."
Gordon's record gone: Former TCU running back LaDainian Tomlinson's single-game FBS rushing record stood for 15 years. Wisconsin tailback Melvin Gordon's mark stood for all of one week.
Seven days after Gordon rushed for 408 yards against Nebraska, Oklahoma freshman tailback Samaje Perine broke Gordon's mark by rushing for 427 yards Saturday during Oklahoma's 44-7 victory against Kansas.
Gordon needed only 25 carries to achieve the feat and did not play in the fourth quarter. Perine required 34 carries and set the new record early in the fourth.
Gordon was informed he no longer held the record after Saturday's game.
"That's disappointing to have that," he said. "But congratulations to that guy, man. That's really not easy to do. Hats off to him. I'm sure one day someone else will beat that."
Gordon did make his own statement against Iowa anyway. He tallied a career-long 88-yard run down to the Iowa 4-yard line and became the 17th player in NCAA history to eclipse the 2,000-yard mark in a single season. He also became the fastest to 2,000 yards in a season, doing so on his 241st carry. Penn State's Larry Johnson needed 10 more carries to set the record 10 years ago.
Gaglianone's day: Badgers freshman kicker Rafael Gaglianone drilled a 50-yard field goal and missed a 20-yard extra point one quarter apart. He finished 2 of 2 on field-goal tries and 2 of 3 on extra points.
"I was kind of hoping my team would pick me up," Gaglianone said. "As teammates, once somebody goes down or somebody makes a mistake, we just hope that the others will pick it up. They did. It feels comforting having them not hold it against me."
The 50-yard field goal marked Gaglianone's second field goal of at least 50 yards this season. He also made a 51-yarder in the season opener against LSU. He joins Taylor Mehlhaff (2006) and Philip Welch (2009) as the only UW players to make multiple 50-yard field goals in the same season. Gaglianone added a 22-yard field goal in the third quarter, which marked his 10th consecutive made field goal try this season.
Tempers rise: Iowa trailed Wisconsin 16-3 at halftime, which led to a highly unusual exchange between a Hawkeyes fan and offensive coordinator Greg Davis on Saturday.
As Iowa's coaching staff exited a room in the press box and headed for the elevators toward the team locker room, the Iowa fan approached Davis.
"They put 16 points on the board," the fan yelled. "Throw the damn ball down the field."
To that point, Iowa quarterback Jake Rudock had completed 10 of 14 passes for 99 yards with no touchdowns or interceptions. The fan, a guest in one of the local radio suites, scurried into the suite but was promptly escorted by police out of the press box.
Follow Jesse Temple on Twitter
---