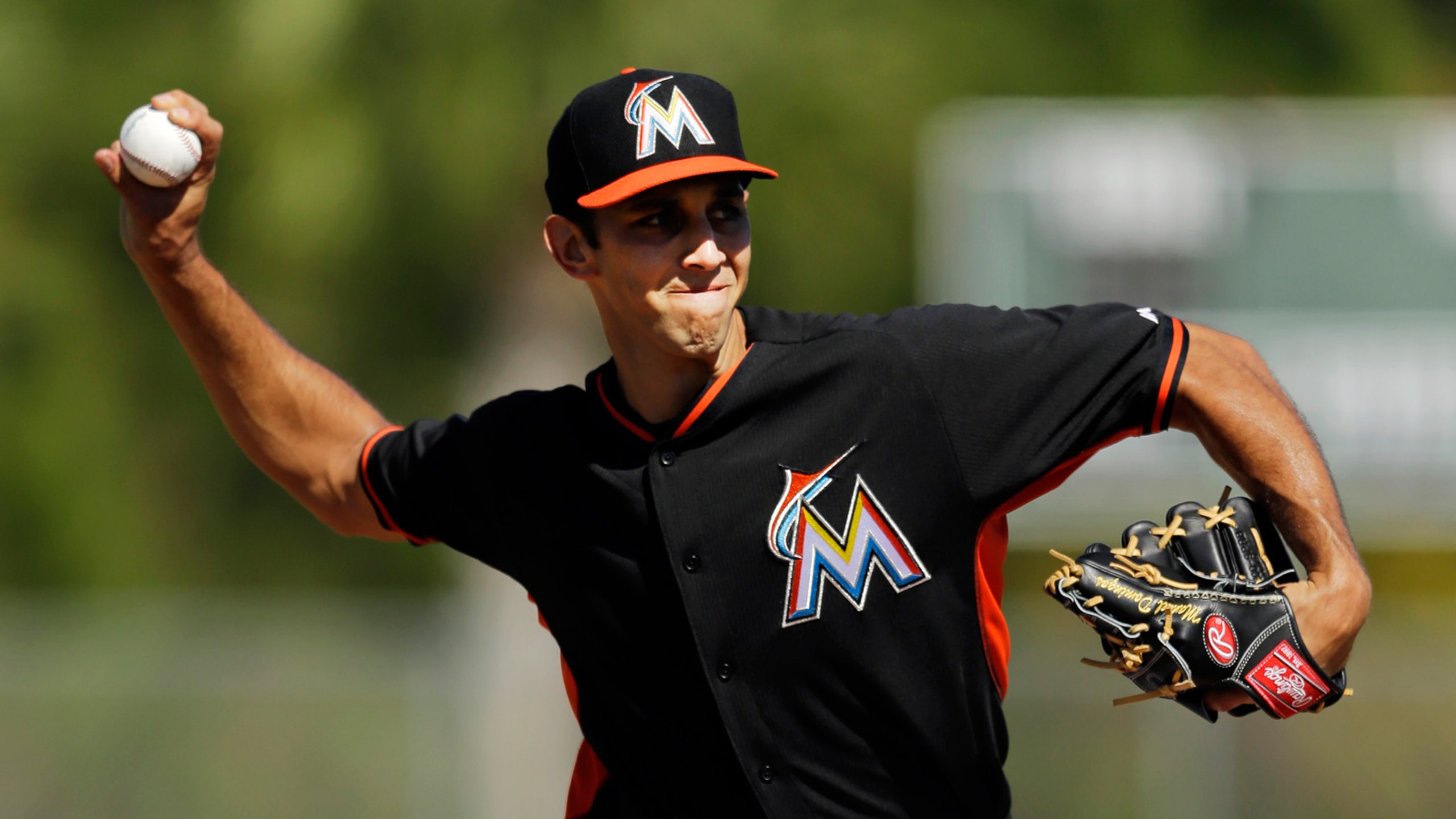 Notebook: Steve Cishek feeling better after suffering neck spasm
BY foxsports • February 21, 2014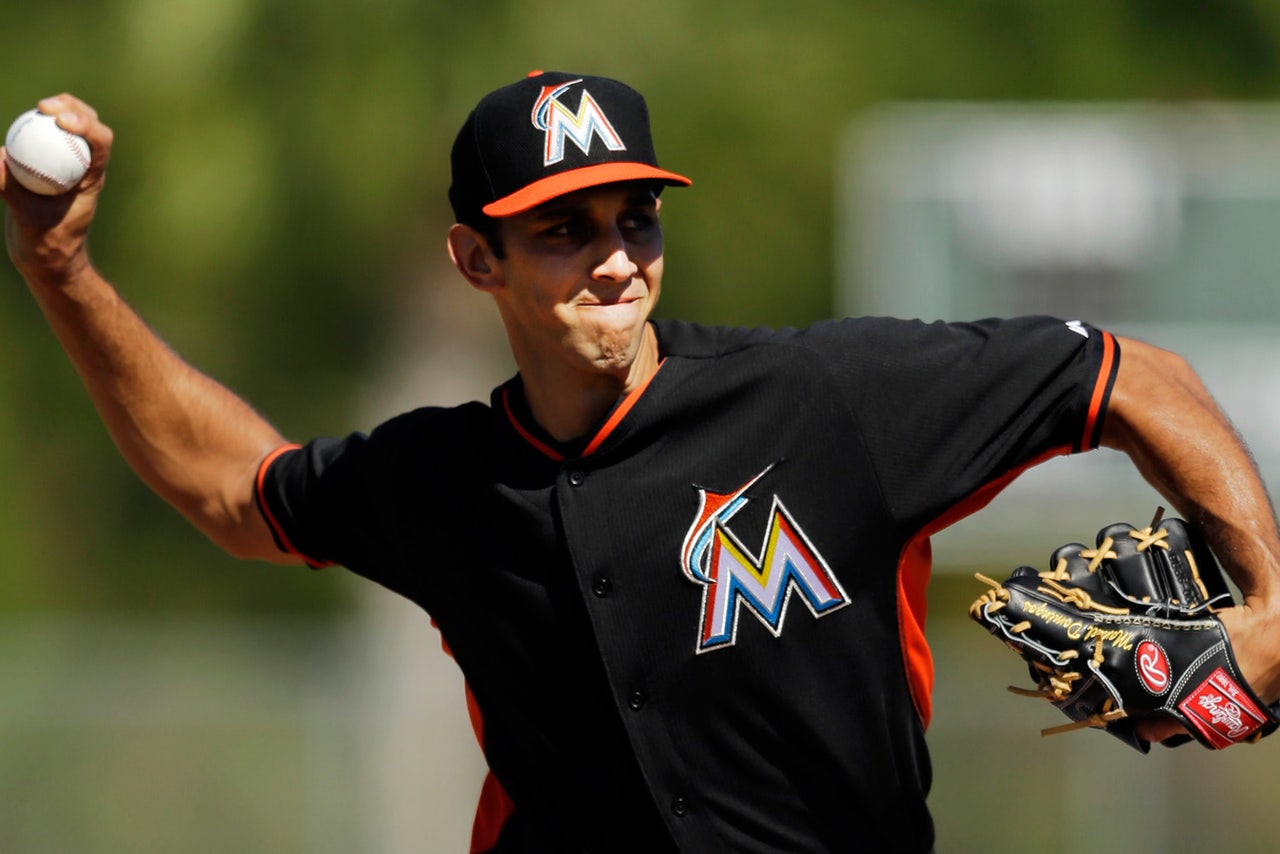 JUPITER, Fla. -- Closer Steve Cishek, who sustained a sore neck on Tuesday morning, tossed an eight-minute bullpen session on Friday.
The 28-year-old had not thrown since getting up to shut off his alarm and feeling a spasm in his neck.
''It's getting better,'' said Cishek, who also did long toss and tried all of his pitches. ''I'm working on it.''
Added manager Mike Redmond: ''€œHe'€™s been getting better the last couple of days, but we didn'€™t want to rush it. Just make sure he'™s good to go. He's fine. Anticipating him to be good and on track to pitching in a game when he does.''
MARISNICK TAKING THE PRESSURE OFF
Little leaguers are taught to have fun while playing the game.
That'€™s something Marlins center fielder Jake Marisnick admits to forgetting upon his major league call-up last July.
''I talked to some of the guys, and it'€™s about having fun,''€ Marisnick said. ''€œIf I go out there and I play my game ... After being up that was a good experience for me to see what it was about and meet all the guys. Now, the comfort level is completely different than it was last year.''€
The 22-year-old, acquired in the 2012 offseason blockbuster trade with the Toronto Blue Jays, hit just .183 with two doubles, one triple, one home run and 5 RBI in 40 games.
Marisnick, who underwent left knee surgery the day after the regular season ended, struggled from the get-go. He didn'€™t collect his first big-league hit until his 15th at-bat -- a single up the middle off Pirates lefty Jeff Locke.
Miami's top prospect will compete with Marcell Ozuna for the starting center-field job this spring. Instead of worrying about who will win the spot, he plans to focus on getting better as a player.
''Working on my approach at the plate is the biggest thing,'' Marisnick said. ''€œEvery day, find something to improve on. Just keep working hard and have fun. That's what it'€™s about. That'€™s the biggest thing is not putting too much pressure on myself and just going out there and playing the game like I have my whole life.''
SPRING TRAINING SCHEDULE
Even though the groundhog saw his shadow to signal six more weeks of winter, spring has officially arrived with the return of the Grapefruit and Cactus Leagues.
Last season, Major League teams had to endure a longer-than-usual spring training with the World Baseball Classic in March.
Marlins second-year manager Mike Redmond thinks this spring has been easier to plan out because all of his players are present for the camp's entirety. Last year, there were extra days off and a surplus of guys in camp.
''You want to make sure you plan and don'€™t want guys to overdo it and make sure everybody gets work,'' Redmond said. ''This is more of a normal timeframe we're looking at and easier to plan guys out and play guys.''
At the same time, Redmond has 67 players in camp and must find ways to get everyone a chance.
Miami has already scheduled a 'B' game March 10 against the Mets in Port St. Lucie. Another one has yet to be determined.
''It'€™s always a challenge when you have so many guys in camp to make sure everybody gets enough innings,'' Redmond said. ''Get some of our younger players some innings so they're prepared as well.
Right-hander Henderson Alvarez, who had been traded to the organization over the offseason, competed for Team Venezuela at the World Baseball Classic.
Alvarez would land on the disabled list with right shoulder inflammation on the final day of spring training and didn't make his debut until July 4.
''This year I've kept the same routine,''€ Alvarez said. ''€œLast year with the World Baseball Classic I had to prepare a little quicker for it and get ready sooner. Some errors happened. I learn from the errors. I've adjusted.''
WORTH NOTING
Non-roster invitee Juan Diaz arrived in Jupiter Thursday night. The only two missing from camp are right-handers Jesus Sanchez and Henry Rodriguez. Both are having visa issues in Venezuela.
You can follow Christina De Nicola on Twitter @CDeNicola13 or email her at cdenicola13@gmail.com.
---