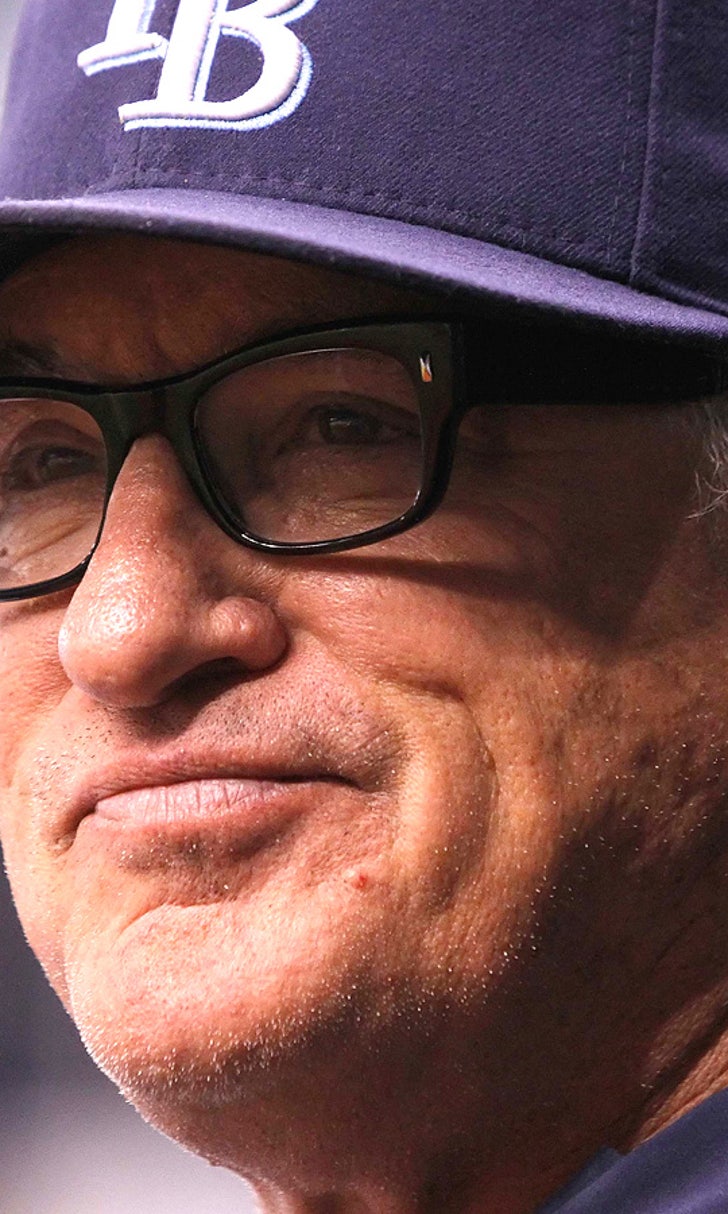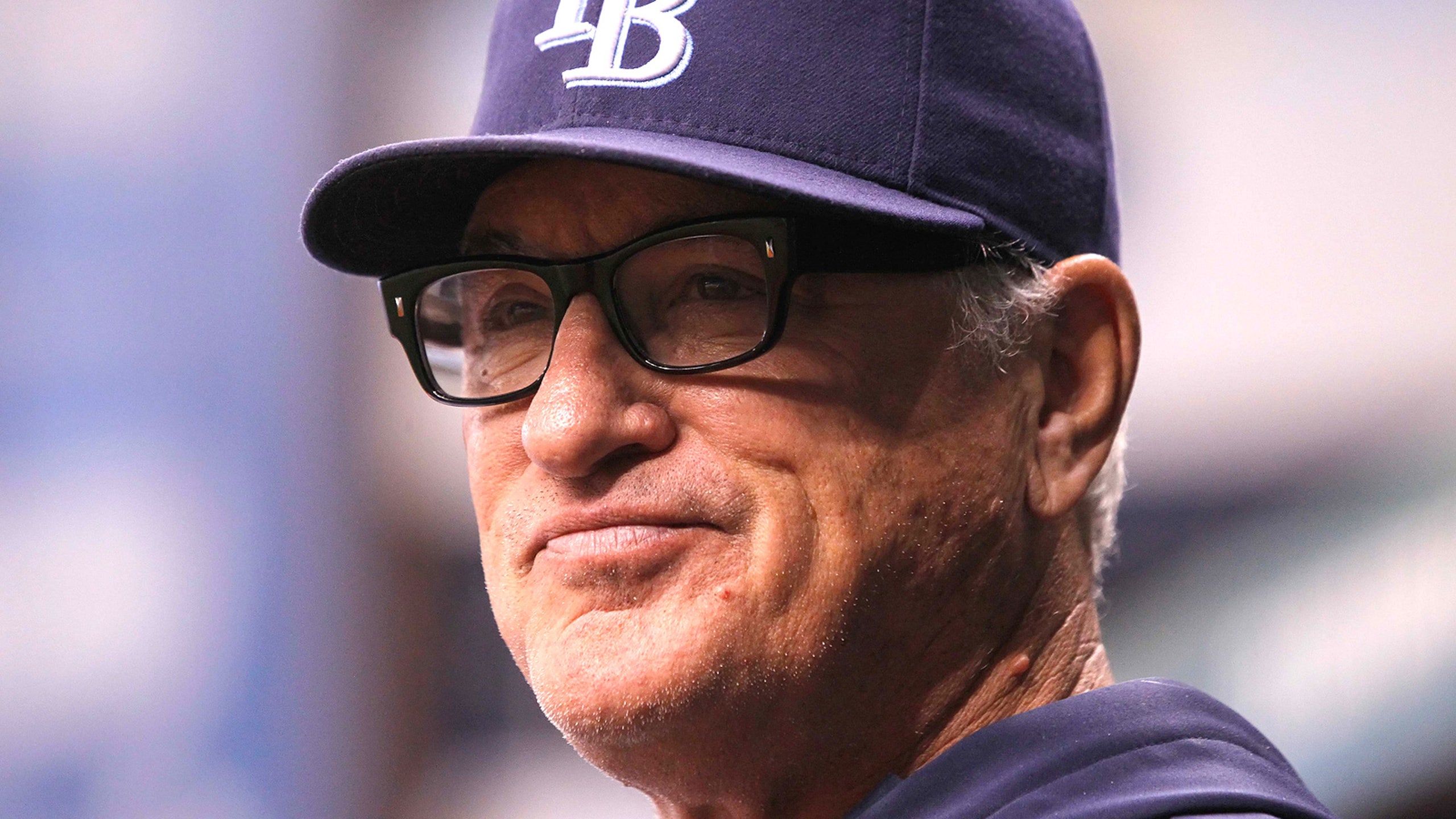 Notebook: Joe Maddon reacts to new home-plate collision rule
BY foxsports • February 24, 2014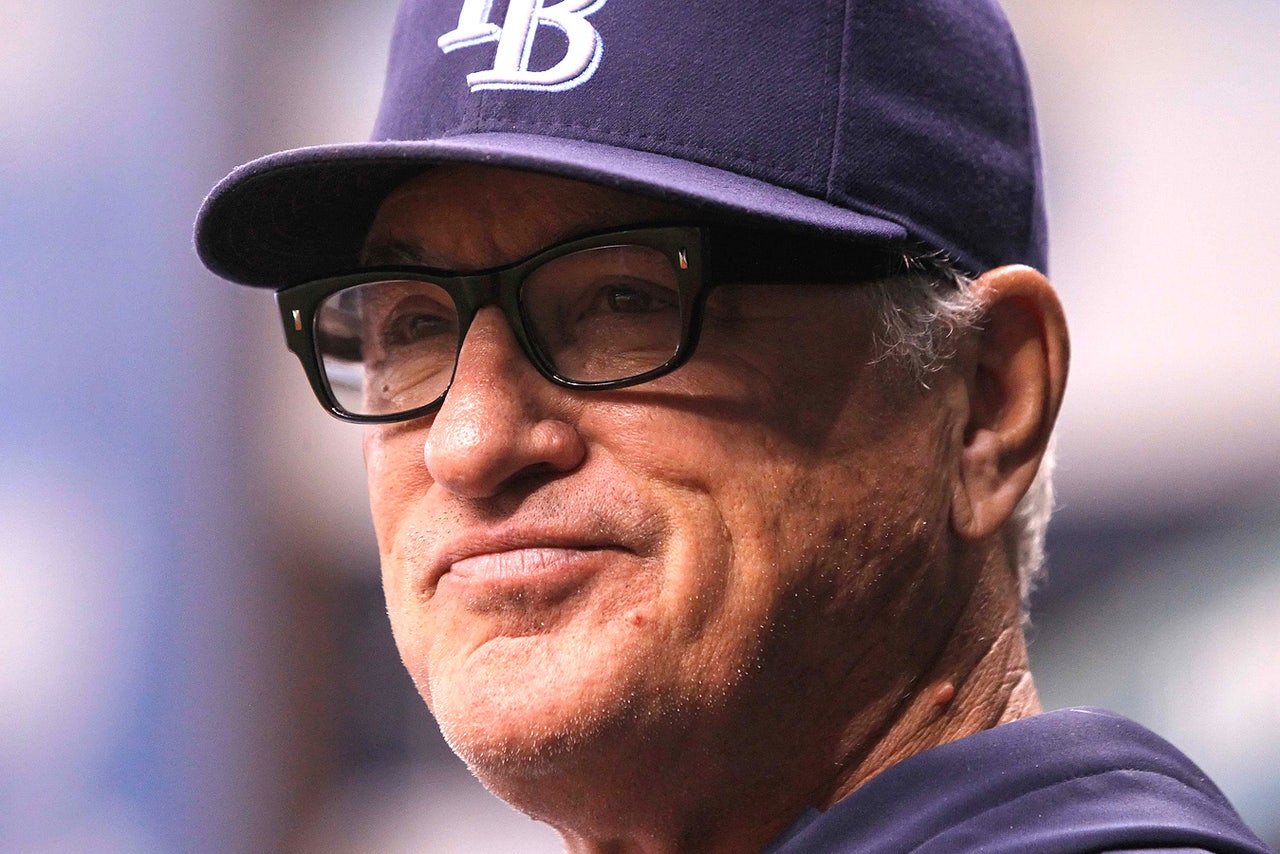 PORT CHARLOTTE, Fla. -- Baseball's new home-plate collision rule could take some adjustment within the Tampa Bay Rays.
The guideline -- named Experimental Rule 7.13 -- was announced Monday in a joint statement by Major League Baseball and the Major League Baseball Players Association. It was negotiated between the two parties to "prohibit the most egregious collisions at home plate" after a rise in concern about player safety in high-impact moments behind the plate.
The major prongs of the rule are as follows:
Though Rays manager Joe Maddon doesn't call the change a radical departure from what came before, he's concerned about a base runner's health in vulnerable moments. He said there's gray area with the new stance, and clarity must be gained.
"Nobody talks about a catcher crushing a base-runner," Maddon said. "If you're getting runners to be more tentative in regards to what they can and cannot do, my bigger concern is that you can hurt a wrist or an ankle or knee with the base-runner being that he's going to be in this uncertain moment."
The league will distribute training manuals throughout spring training about the new rule, and league-organized talks about the change will continue in the coming weeks before Opening Day. MLB and the MLBPA will form a committee of players and managers to review developments as the season progresses, and discussions will be held about the possible application of the rule in 2015.
Still, Maddon is waiting for more answers. Understanding could take time.
"What does happen to the base runner in the event that it's deemed he did something extraordinarily bad?" he said. "Is that going to be an out? Is he suspended? What happens here? That's what I need to know."
BEN ZOBRIST UPDATE
Zobrist remained out after tweaking his lower back last Wednesday while lifting in the weight room at Charlotte Sports Park. The second baseman hit in the cage Monday and played catch, and he could do infield work Tuesday.
With all the recent progress, Maddon doesn't seem alarmed.
"He's really wanting to push himself," Maddon said. "We keep telling him the most important date is opening day. I'm not concerned. He was better today."
TIM BECKHAM PROGRESSING
Beckham is trying to take his rehab from a torn anterior cruciate ligament in his right knee in stride.
The infielder, taken first overall by the Rays in the 2008 draft, was expected to miss six to eight months after undergoing surgery last December. He hit .429 with one RBI in five games last season after spending most of the year with Triple-A Durham.
"I'm still going about it as hard as I can every day," Beckham said. "I'm just trying to keep getting that range of motion back. That's really what I'm focusing on right now. I'm just going about it every day with a positive attitude. Definitely a tough pill to swallow, but you play the cards you're dealt."
JAKE MCGEE DEVELOPS A CURVEBALL
McGee has used spring training to add to his pitching repertoire.
The left-handed reliever is working on a curveball after being known for his fastball. It'€™s a smart move by the four-year veteran to add versatility to his skillset, a year after he posted a 4.02 ERA in 62 2/3 innings --€" the largest workload of his career. Previously, he had been limited to a fastball.
"Last year, everyone pretty much knew I was throwing a fastball," McGee said. "This year, they're going to have two different pitches. If I can throw it for strikes in multiple counts, it's going to be huge.
"It's probably not as hard as I thought it was going to be, because I threw it for six, seven years in the minor leagues, so I went to the same grip I had before and I had the same feel. It's kind of like getting back on the bike. You just kind of get back at it and get the feel back every time you throw."
STARTERS SET
The Rays have set their starters for their first three spring training games.
Left-hander Cesar Ramos will start Friday against the Baltimore Orioles at Charlotte Sports Park, left-hander David Price will start Saturday against the Pittsburgh Pirates in Bradenton, Fla., and right-hander Alex Cobb will start Sunday against the Minnesota Twins at Charlotte Sports Park.
SALUTE TO MILITARY AT SPRING OPENER
The Rays' spring opener Friday at Charlotte Sports Park will serve as a tribute to active and retired servicemen and women.
The U.S. Special Operations Command Parachute Team, located at MacDill Air Force Base in Tampa, will deliver the American flag and game ball from an altitude of 12,500 feet, freefalling about two miles and reaching speeds of more than 120 miles per hour. Army Sgt. 1st Class Kyle Margelofsky, the officer leading the jump team, will throw out the ceremonial first pitch.
In addition, the Rays have partnered with Charlotte County's Veteran Services Division to invite 300 area veterans as special guests for the opener. The team will offer a discount for active or retired personnel with a military ID. Such veterans can buy up to four half-price general admission seats at the box office the day of the game.
"Charlotte County is excited to welcome back the Tampa Bay Rays and we are looking forward to Opening Day," Charlotte County Deputy County/Administrator Kelly Shoemaker said in a release. "Charlotte County is home to many veterans and military families and we are thankful for the Rays support and recognition of their service."
You can follow Andrew Astleford on Twitter @aastleford or email him at aastleford@gmail.com.
---