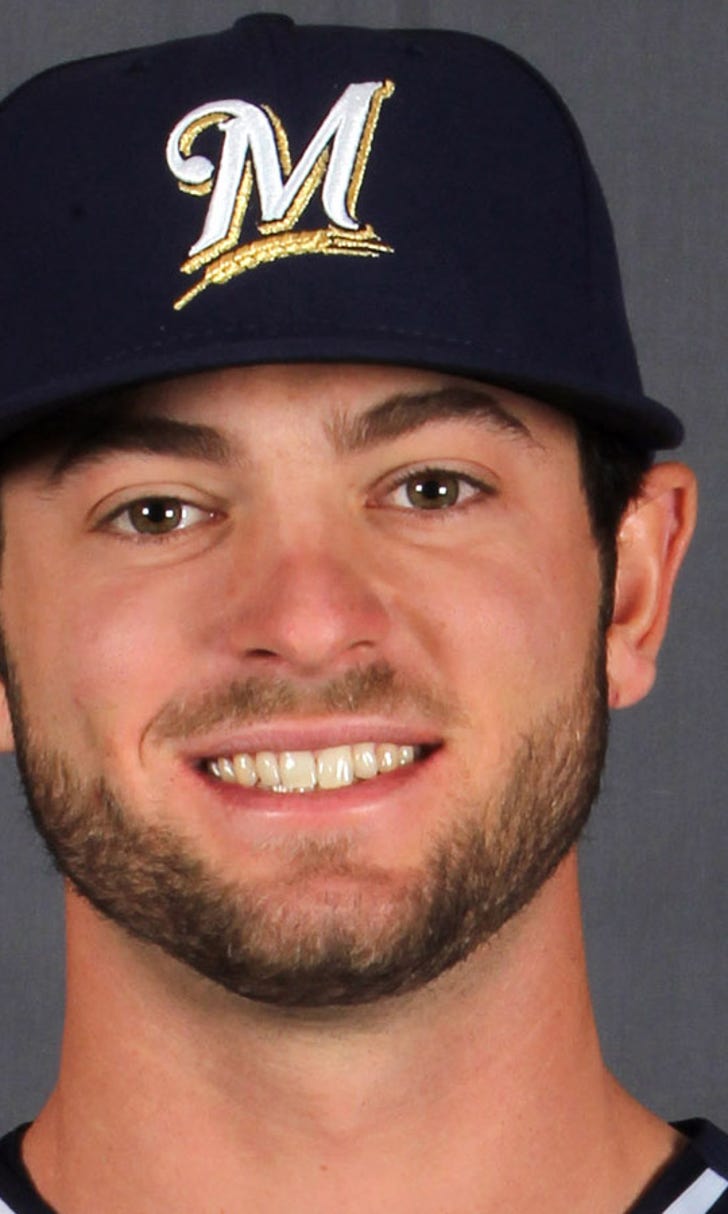 Notebook: Haniger quickly gets into the swing of things
BY foxsports • February 25, 2014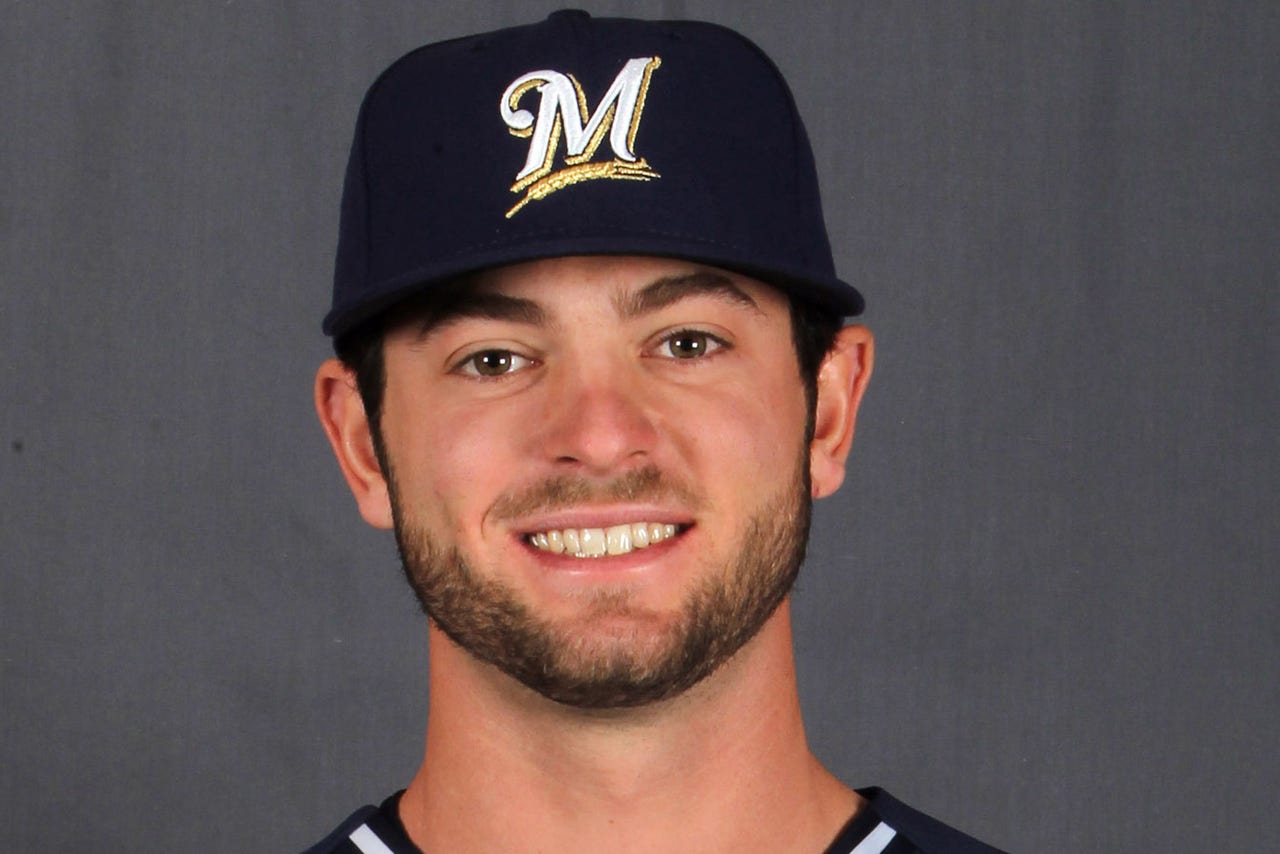 PHOENIX -- Mitch Haniger wasn't feeling all that great about his swing coming into Tuesday's intrasquad scrimmage at Maryvale Baseball Park.
The Milwaukee Brewers prospect had spent the past few days trying to get going and was rewarded for his diligence. Haniger led off the third inning of the scrimmage with a solo home run to left off David Goforth, making an early impression in his first at-bat of big league camp.
"I've just been working with the hitting guys, just trying to get my timing down," Haniger said. "I've been switching things up, so the past few days have been, not a struggle but I haven't felt too comfortable. I've just been trying to work through to get where I was in the fall. That was just a good sign. I'm pleased with that."
Milwaukee's first-round pick in the 2012 draft, Haniger was named to the Arizona Fall League's top prospects team after hitting .280 with four home runs and a league-leading 24 RBI in 25 games.
Haniger and the Surprise Saguaros won the league championship, and he left feeling good about where he was at.
"It was nice to play against the top competition of the minor leagues," Haniger said. "I feel like I handled myself pretty well and handled the pitchers there pretty well. It was definitely a good experience, but at the same time there are a lot of great players that go there and for some reason you are just cold for a little bit. It is tough to hit there.
"There aren't many scouting reports on guys. Sometimes you don't play every day and can't get into a groove. There are a lot of ups and downs, but I had a great time and we won the championship."
Ranked as the third-best prospect in the Brewers system by Baseball America, Haniger jumped from low Class-A Wisconsin to advanced Class-A Brevard County last season.
He hit .297 with five home runs and 25 RBI in 41 games for Wisconsin before compiling a .250 batting average with six home runs and 43 RBI in 88 games with Brevard County. Haniger has rose quickly from draft pick to a guy getting a non-roster invite to big league spring training.
"I don't try to compare myself to anyone else," Haniger, who was the 2012 Big West Conference player of the year at Cal Poly in 2012, said. "My biggest thing is -- I always try to play like I got something to prove with a chip on my shoulder. In the past teams I've played on -- coming into college I wasn't the highest prospect.
"I always kind of play like I have something to prove. I think that's kind of my motivation. I'd like to keep that throughout my whole career."
Likely ticketed to open the season at Brevard County or Double-A Huntsville, Haniger is just looking to make the most of his time while up with the big-league team.
"Just get better every day and when I get in there do everything I can to help the team win," Haniger said. "I try to learn a lot from the older guys because that's a big thing. I try to watch Braun, Gomez and all those guys in the outfield. They are all good with the younger guys. I ask them a lot of questions, and they are always responsive. They've been great. There's no tension. Sometimes guys hear about that, but it's been great."
A bit more clear: Not only was Brewers manager Ron Roenicke briefed on instant replay at a meeting Monday at Salt River Fields at Talking Stick, but the skipper also got more of an explanation on the newly implemented rule on plays at the plate.
Confusion spread through the clubhouse at Maryvale Baseball Park when the memo with the wording of the rule was at the lockers of catchers Jonathan Lucroy and Martin Maldonado when they came off the practice field Monday.
Roenicke felt better about things after being briefed on the rule, including being shown video evidence of what is now considered illegal by both the catcher and the baserunner.
"It's not really a whole lot different," Roenicke said. "You can't take the ball while you are sitting in front of the plate. You have to give them a lane to slide in. That's what we've always told our catchers anyway. Get your foot on the corner of the plate, catch the ball deep so you can make a tag. If they do it that way, there's not going to be any change for them.
"You can't block the plate before you have the ball, which they shouldn't be doing anyway. I don't expect there to be much difference. If a throw takes a catcher right into the lane and there's no place to go and there's a collision, then that's OK."
To avoid confusion when on the bases, Roenicke plans on just teaching his team to slide into home plate every time there's a play.
"I know in the past we've had some tough guys here that if it's going to be a close play they take out the catcher -- I'm OK with everybody sliding," Roenicke said.
Gorzelanny update: Brewers left-hander Tom Gorzelanny joined third baseman Aramis Ramirez as the only two players held out of Tuesday's scrimmage due to injuries.
Still recovering from offseason shoulder surgery, Gorzelanny has begun to throw, but it's too early to know if he'll be ready for Opening Day.
"It's a slow process," Roenicke said. "It's 60 feet and then he backs off a little bit to try and get it stretched out. But if we're midway through March when he throws a game, we still feel like he's on track.
"We're going to be close with him to figuring out if he's ready or not. Some of that won't be just all physical. Some of it will be -- he may feel good but he doesn't have the command and his pitches are all over the place and maybe we feel he could use a week of games somewhere. If we get at the end of camp and he feels great but his pitches don't show that, then we probably have to talk about that."
Follow Andrew Gruman on Twitter
---