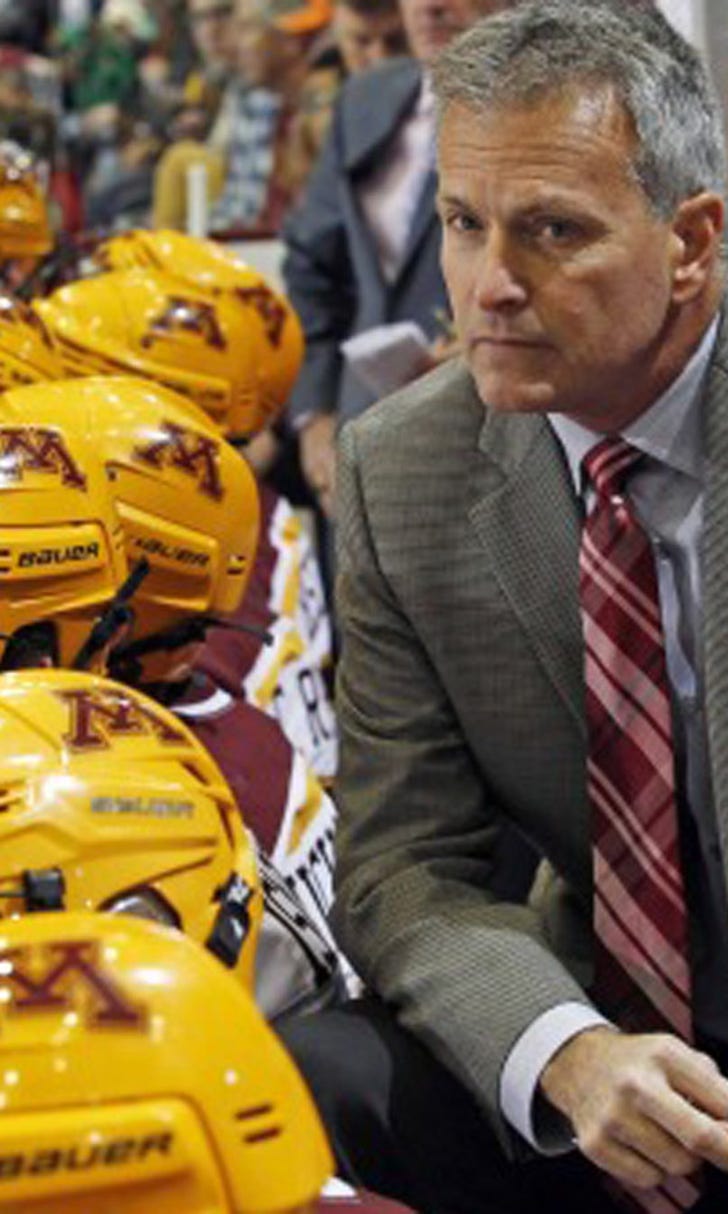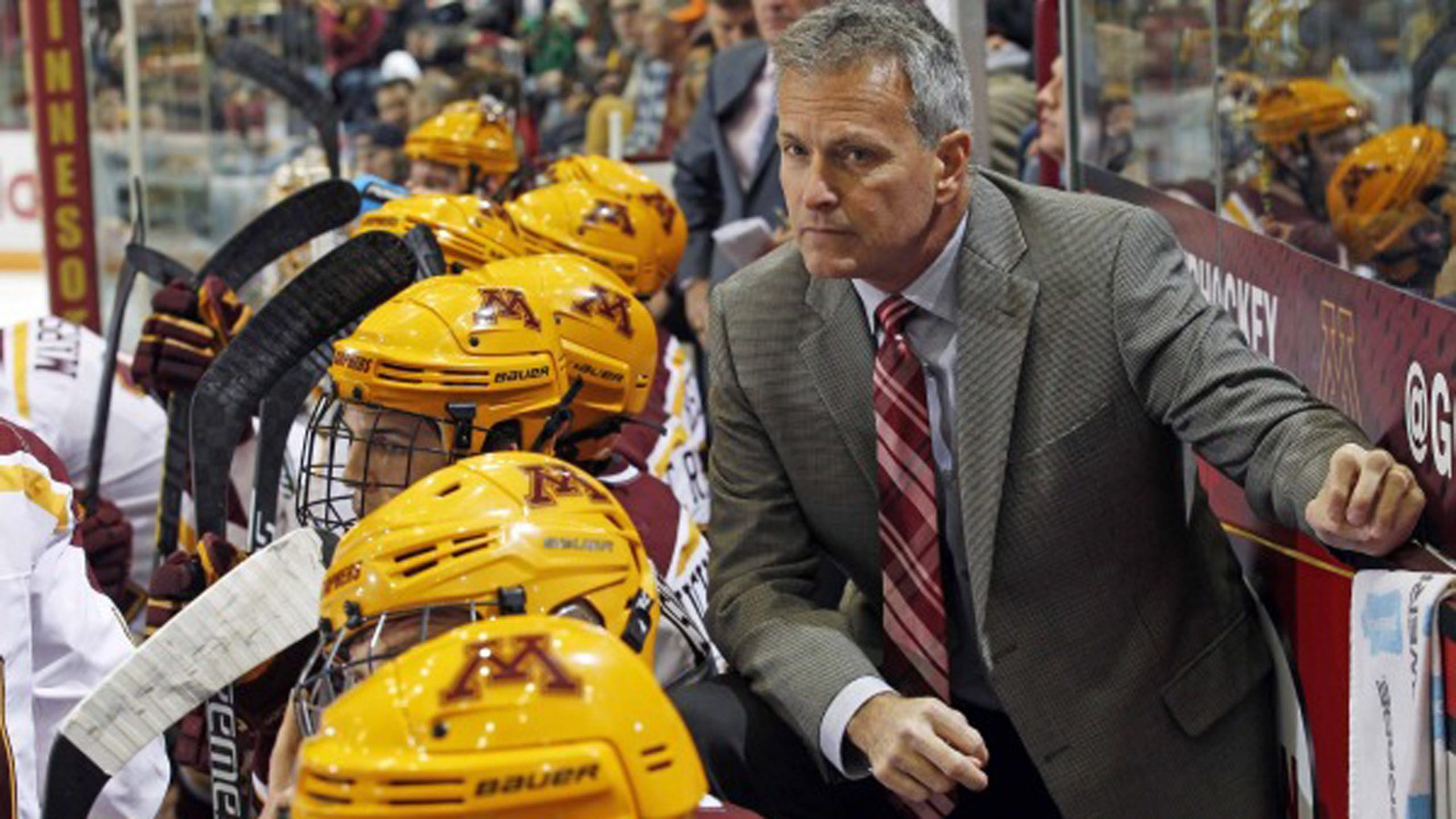 Notebook: Gophers embarassed after sweep by Minnesota-Duluth
BY foxsports • November 19, 2014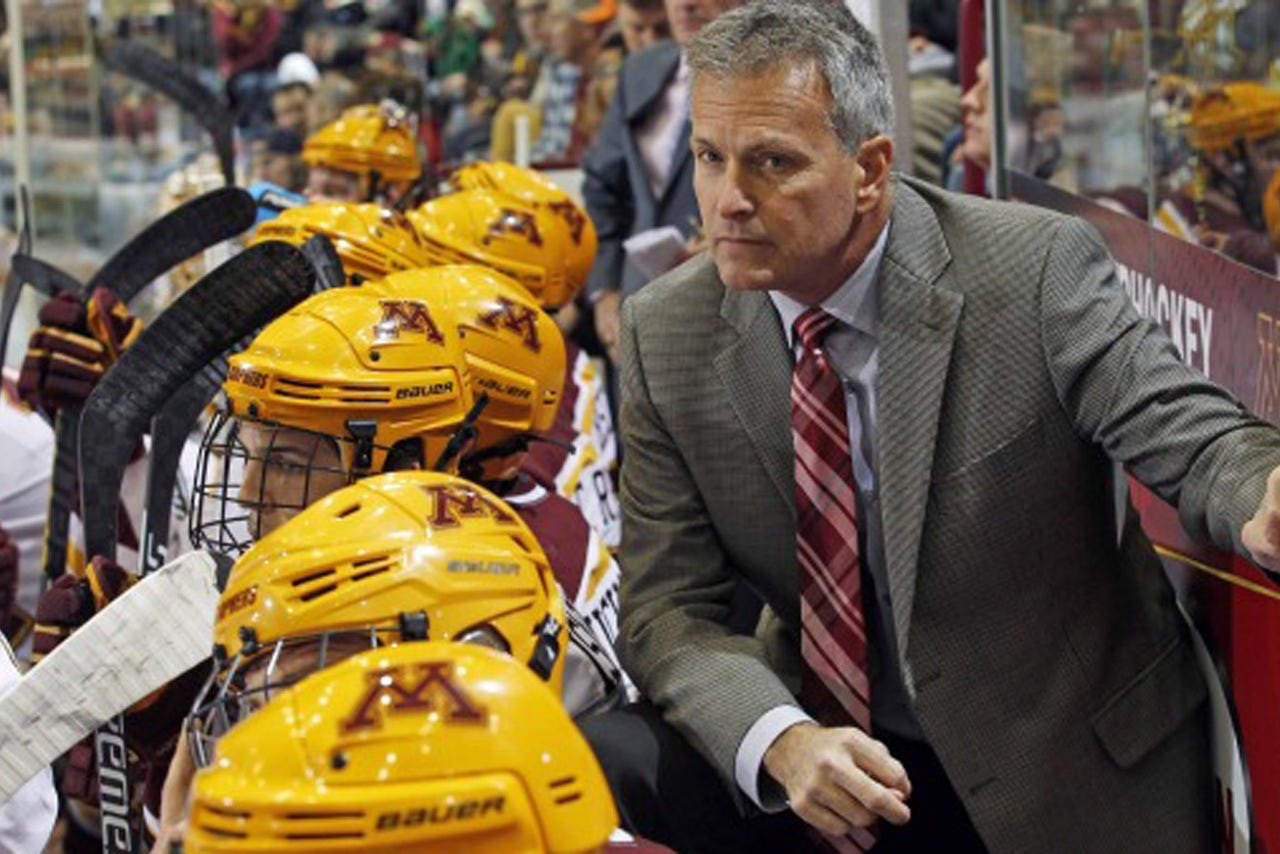 MINNEAPOLIS -- Atrocious.
That was the word Gophers forward Connor Reilly used to describe last Friday's performance by Minnesota. The Gophers were blanked 3-0 at home by rival Minnesota Duluth, and the Bulldogs went on to sweep Minnesota with a 2-1 win Saturday.
While the sweep was tough to stomach, it was that Friday performance that still stung the Gophers players several days later.
"Monday was not fun coming to the rink," Reilly said. "Everyone was pissed off -- trainers, players, coaches -- which is how it should be with the way our performance was this past weekend. It was pretty embarrassing overall, to be honest."
That 3-0 loss for the Gophers snapped a 17-game home unbeaten streak at Mariucci Arena. It was also the first time Minnesota was shut out at home since March 1, 2013. The Gophers finished with an uncharacteristically low 17 shots on goal in Friday's loss while allowing the Bulldogs to fire 38 shots on goalie Adam Wilcox.
Minnesota was more competitive Saturday but still lost a 2-1 game in Duluth at the back end of the home-and-home series. The Gophers now have an exhibition game Friday against the U.S. Under-18 team, an opportunity to wash out the bad taste in their mouths following the weekend sweep.
"For whatever reason on Friday night, we didn't give ourselves a chance to win the game," said Gophers coach Don Lucia. "We were not very good. I was disappointed in our play. . . . Friday night, we just couldn't find our game."
Minnesota scored just one goal in two games, a somewhat troubling sign for a team that had scored four or more goals in six of its first eight games prior to the Minnesota-Duluth series. Similar to last year's team, this year's Gophers roster doesn't have a top-end, 20-goal scorer. Justin Kloos led Minnesota in scoring last season with 16 goals, while four others had 14 goals.
Kloos again leads the Gophers in goals this year with six, but nobody was able to find the net with any success last weekend against the Bulldogs. While that balance on offense is nice, the series against UMD was an instance of Minnesota needing one player to step up and light the lamp to spark the offense.
"I think if we're going to have the type of year we want to have, we have to have a lot of guys in that 10 to 15 (range)," Lucia said. "I think that was one of the strengths of our team last year was that we had a lot of different guys that scored. We didn't have to rely on any one group, one line on a given night."
U-18 team comes to town: As the Gophers do look to jumpstart the offense following last weekend's sluggish outing, they'll do so in an exhibition game. Minnesota hosts the United States Under-18 team on Friday for the second time in three years.
Two years ago, the U-18 team jumped out to a 2-0 lead, including a goal by current Gophers forward Vinni Lettieri. Minnesota eventually tied the game and settled for a 2-2 tie. Gophers sophomore forward Hudson Fasching was also on that team but was injured when he was checked by future Minnesota teammate Tom Serratore.
Having been through that game with the U-18 team, Fasching has an idea of what to expect Friday night.
"For me, it'll be interesting to see the other side of that," Fasching said. "I was really amped up to play the Gophers, being in my hometown. And even just playing a Division I game was such a big deal."
This year's U-18 team doesn't include any Gophers commits, nor are there any Minnesota natives on the roster. The U.S. schedule thus far has already included games against other college teams, including Michigan, Boston University and a 3-0 win over Miami University.
"We're treating it as a real game," Reilly said. "Coach said Monday that the 20 best players, maybe a couple extra, are going to be playing Friday. So we're not treating it as an exhibition game because it's going to be nice for us to get on track and play Gopher hockey the right way."
Gophers intrigued by Arizona State: On Tuesday, Arizona State University announced it will elevate its successful club hockey team to a Division I program, thanks in large part to $32 million in donations. The transition will take place over the next three years, with the Sun Devils playing a full Division I schedule by 2016.
No conference affiliation has been announced yet, so it remains to be seen if ASU will be a potential opponent of Minnesota in future years. But the Gophers would likely welcome a trip to Arizona for a series in the middle of the winter.
"I could go to Tempe in January every year. I could go in November for crying out loud this year," Lucia said. "You hope this is an impetus that other teams will look to possibly do something. It's not easy. There's gender equity issues. It's not an inexpensive sport. . . . It would be great if a few more teams would add it, especially in the Big Ten."
Follow Tyler Mason on Twitter
---