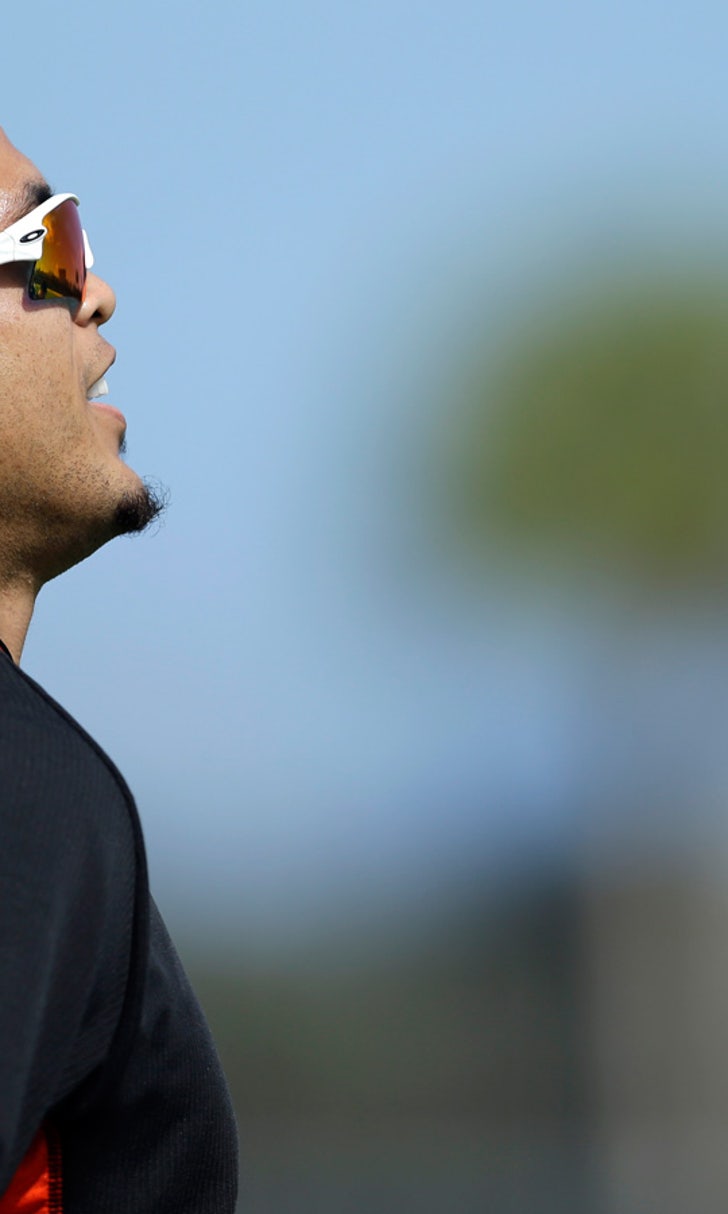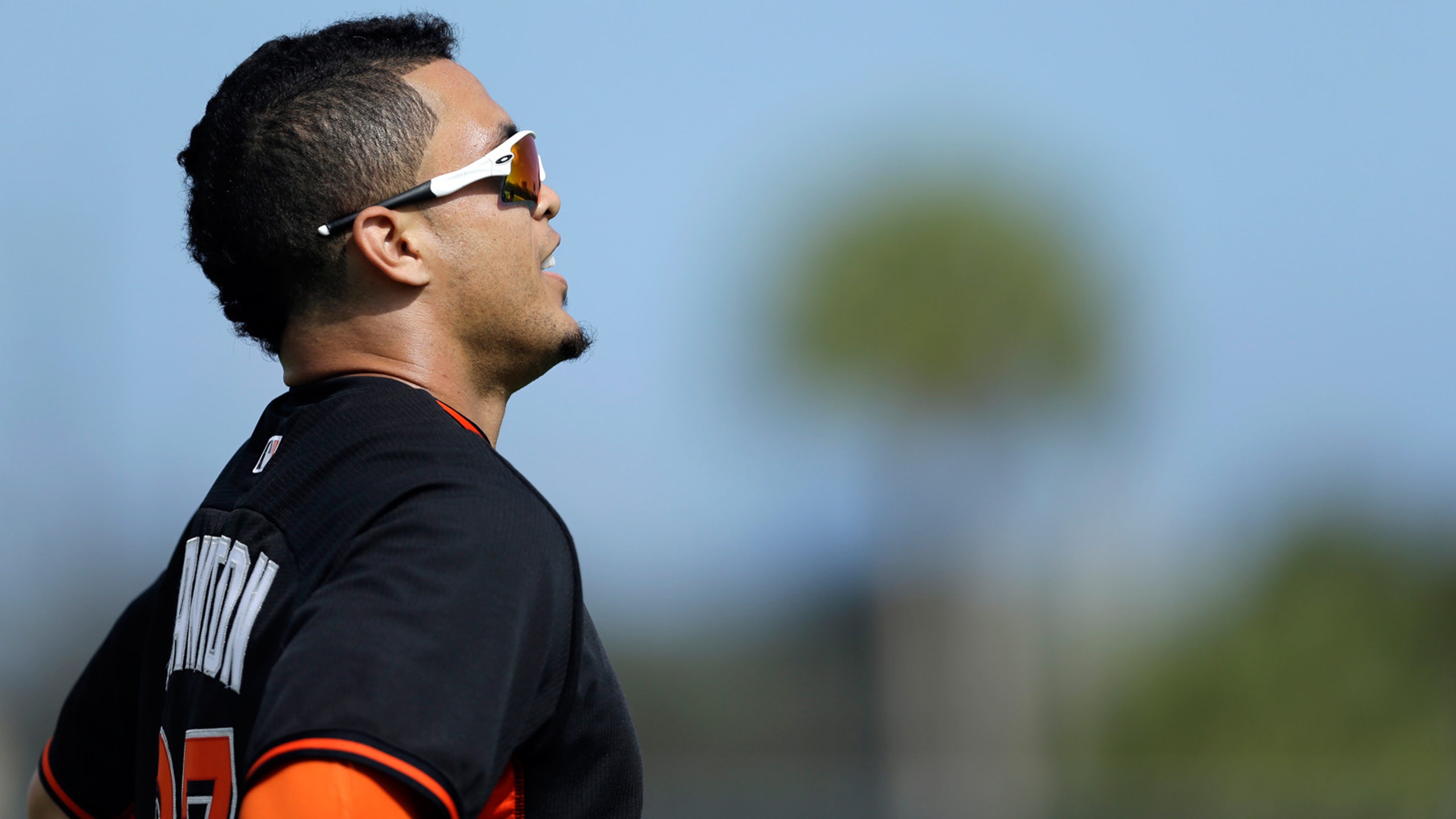 Notebook: Giancarlo Stanton looking for a healthy 2014 season
BY foxsports • February 20, 2014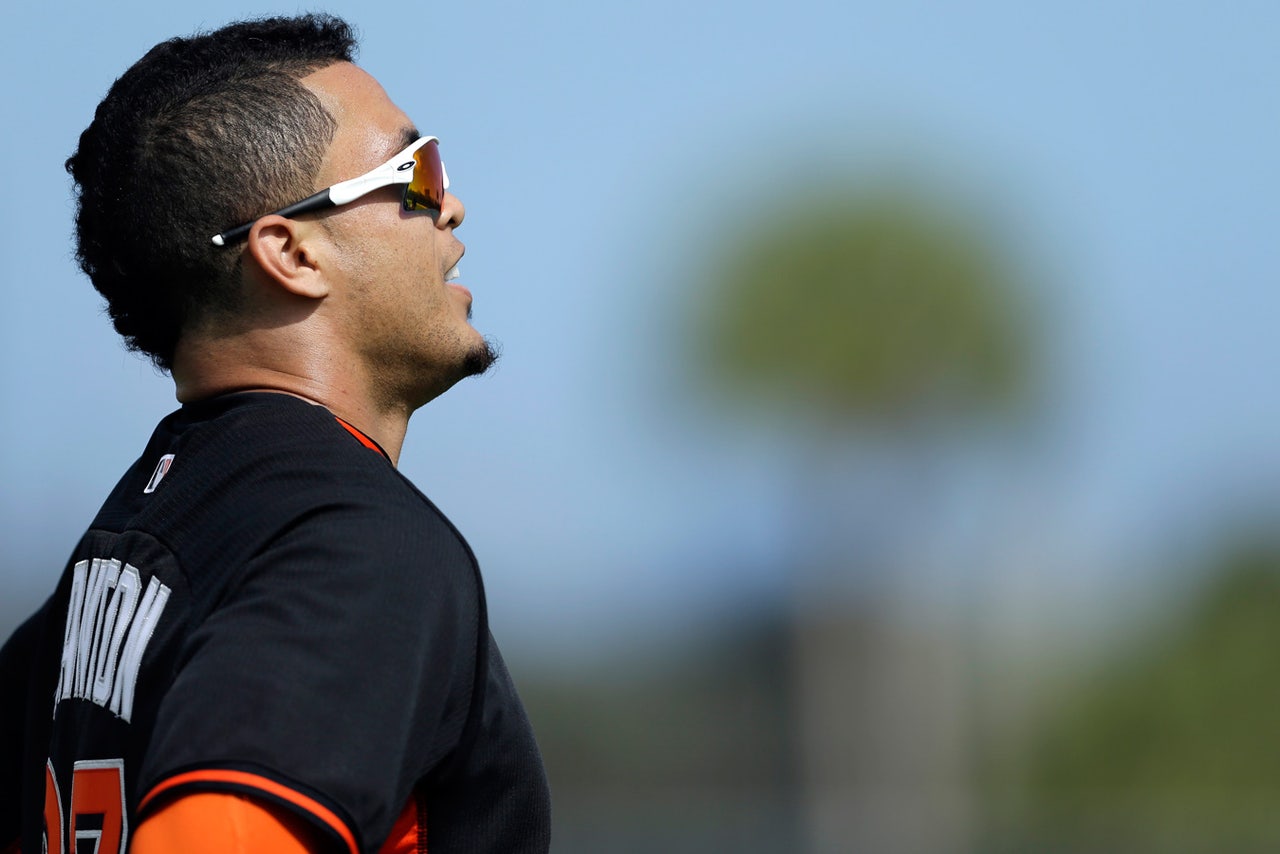 Jupiter, Fla. -- Forget batting average and home runs.
Marlins slugger Giancarlo Stanton wants to stay on the field in 2014. The offensive numbers will come with a clean bill of health.
After playing 150 games in his second season in 2011, Stanton has just 239 appearances over the past two years.
"If you're there the whole season, then you don't have to worry about home runs and average and all that," Stanton said. "It's the little -- out for three weeks, out for this long that's going to set you back for everything, sets timing back, sets everything back. If you're there every day of the season, it's going to pan out for itself."
Various injuries ranging from his thigh to knee to abdomen have hampered him in the past.
The 24-year-old prepared differently this offseason, deciding to focus on daily workouts rather than bunching them up and taking days off.
"This game is every day, so you need to find that training that fits the everyday program because you can't take days off here," said Stanton, who has 117 homers in 489 games. "You can't let one muscle relax on an everyday basis."
Since his June 8, 2010, call-up, the All-Star right fielder has watched his team finish last in the National League East three of the four seasons.
As far as this year's expectations go, Stanton wouldn't commit to a number or position in the standings. He cited the 2012 team that looked good on paper but didn't live up to the hype.
"I'm competitive, so I don't take losing well," Stanton said. "I'm not a loser. That's not what I'm accustomed to. It's not what I like to do. It obviously hasn't been ideal so far. I don't want a career like that. We've got to push it forward and start turning it around."
REDMOND ON REPLAY, HOME PLATE COLLISIONS
Marlins manager Mike Redmond had a meeting Thursday concerning MLB's new instant-replay policy, but still awaits news on ending home-plate collisions.
Redmond spoke with newly elected Hall of Famers Tony La Russa and Joe Torre -- who are both on the Playing Rules Committee -- about the latter topic.
The pair is hopeful rule parameters come within the next couple of days.
"They sounded pretty sure that was still going to be a rule, they were just trying to figure how to implement it," Redmond said. "They talked about giving the catcher a lane, but as far as if he has to force him to slide, I don't know. There's still a lot of question marks. They didn't have the answers for them."
Until now, video review was only allowed for boundary calls involving home runs.
The new rule adds the following as reviewable: calls involving home runs, ground-rule doubles, fan interference, boundary calls, plays at first base, force plays, tag plays, fair-foul, trap plays in the outfield, hit-by-pitch, timing plays, touching the base, passing runners, ball-strike count disputes, outs, the score and substitutions.
This season, each manager will start a game with one challenge. If the ruling is upheld, he retains the challenge but can never have more than two in a game.
Worth noting: Stanton said the coolest thing he did this offseason was attend the BCS national championship game between Florida State and Auburn at the Rose Bowl.
"I wanted a good game," said Stanton, who is from Southern California. "I liked the whole thing because you saw the twists, thinking you're out of it, (then) coming back in the last minute."
You can follow Christina De Nicola on Twitter @CDeNicola13 or email her at cdenicola13@gmail.com.
---