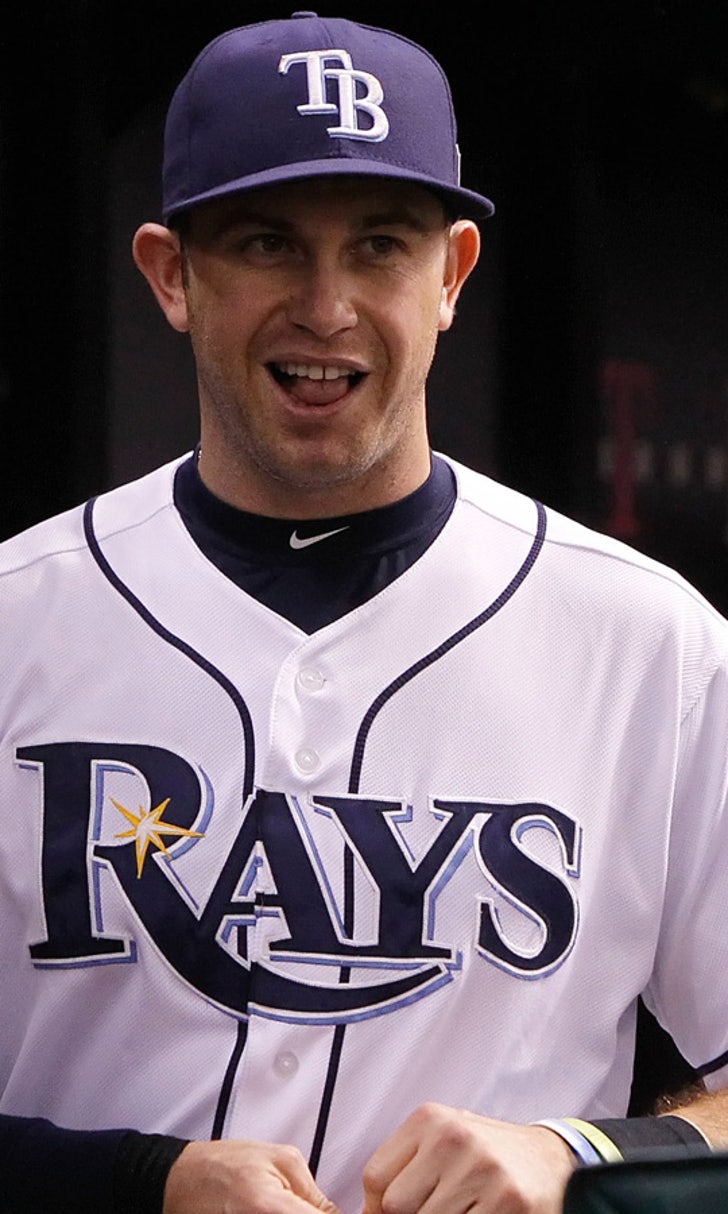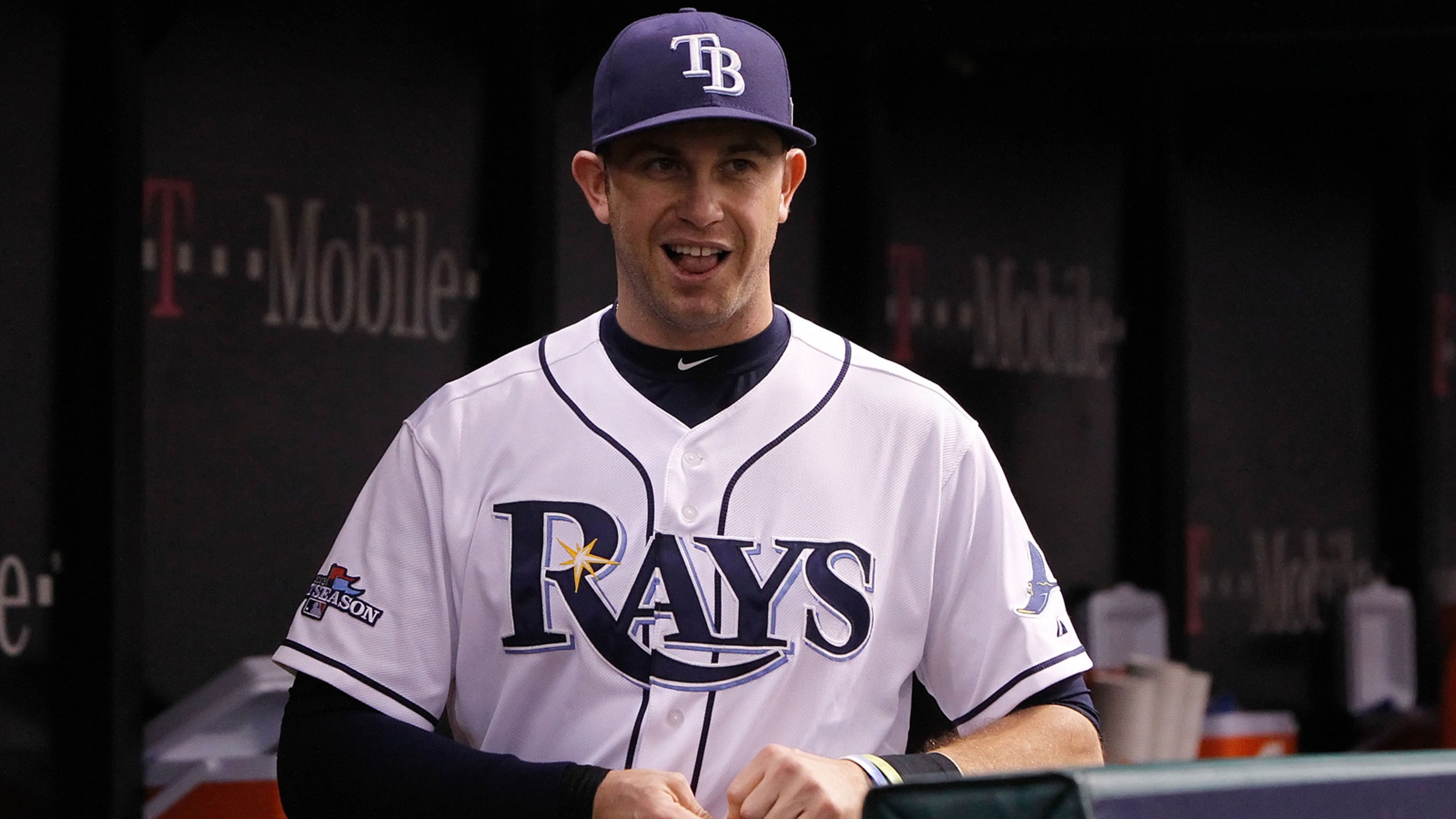 Notebook: Evan Longoria excited about Rays roster composition
BY foxsports • February 17, 2014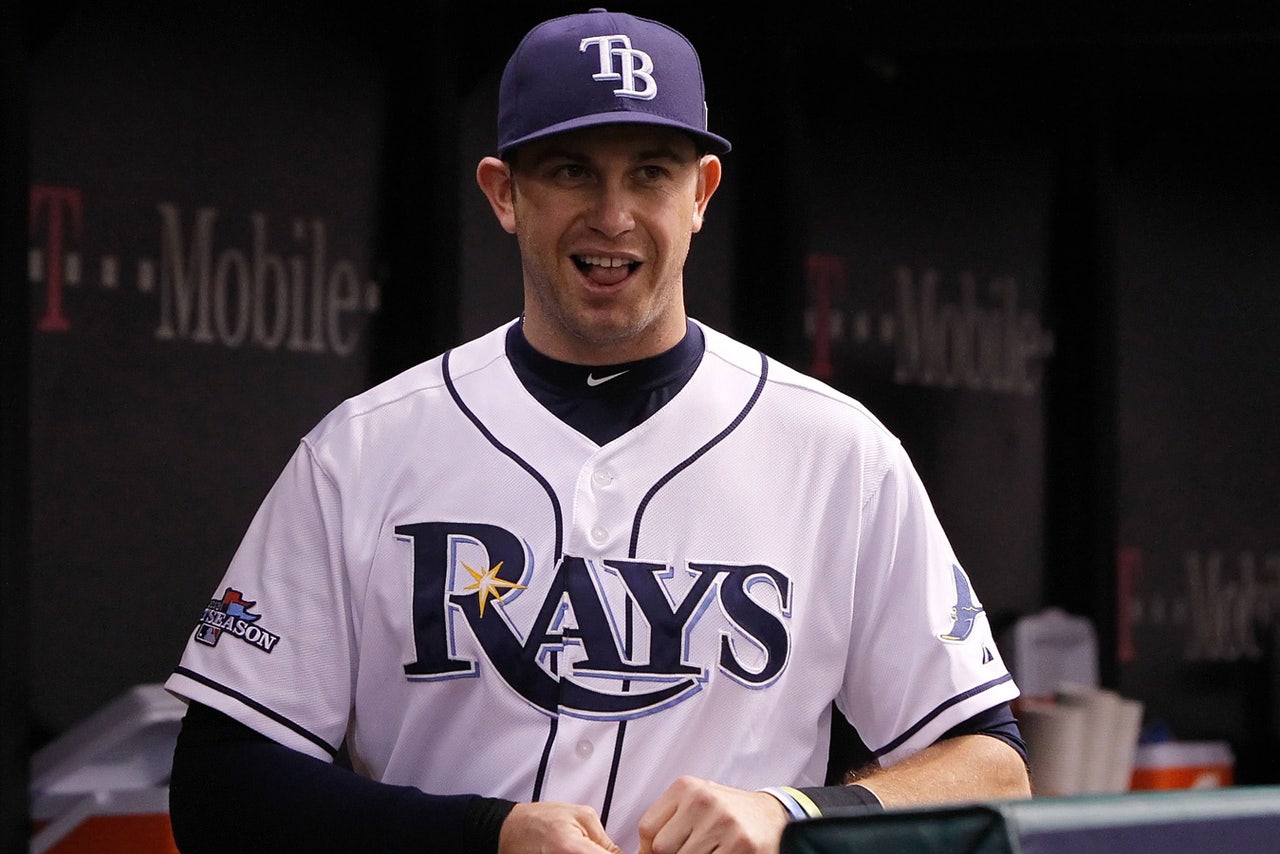 PORT CHARLOTTE, Fla. -- Why waste time?
Why delay the compliments?
Evan Longoria arrived at Tampa Bay Rays spring training Monday, and in a short time, the star third baseman crossed paths with Andrew Friedman, the club's executive vice president of baseball operations. As expected, the good words between the two flowed, Longoria pleased with Tampa Bay's movement since last fall.
Keeping David Price. Re-signing James Loney. Welcoming back David DeJesus. Snagging Grant Balfour.
The verdict: Clear approval.
"I'm really looking forward to the year," Longoria said at Charlotte Sports Park. "I got a chance to see Andrew already today and kind of just congratulated him. I thought that from the outside looking in, he did probably one of his finest jobs with this team -- the acquisitions that we've made, and the people that we were able to keep around."
As for Longoria, he has a simple goal for 2014: Perform much like he did last season. This time last spring, he entered with a mission of staying healthy after playing in a career-low 74 games in 2012.
For the most part, Longoria delivered. He played in a career-high 160 games. He hit .269 with 32 home runs and 88 RBI. By his standards, the season was inconsistent -- he slumped through July by hitting .194 with four home runs and 11 RBI -- but he was pleased with the end result.
"I felt like overall last year, we accomplished a lot," Longoria said. "Looking back, there were times when we could have been better. There are always those times, but I'd just like to do the same thing."
To little surprise, he has support from his manager, who expects big things are possible for the three-time All-Star. Where Longoria leads, the Rays will follow. The challenge, to be sure, will come from within.
"As you continue to move forward with Longo, I still believe you should constantly see a slight uptick in all of his offensive numbers only because he works so hard," Rays manager Joe Maddon said. "He's so aware -- knowing everybody better, knowing himself better. All those things, I think, you're going to consistently see that little bit of uptick."
What's with the catchy "Eat Last" mantra that the Rays have embraced, thanks to Longoria? It comes from reading a sports psychology book in the offseason by Simon Sinek called, "Leaders Eat Last: Why Some Teams Pull Together and Others Don't."
It started like most things do: With a strike of inspiration. Then one thing led to another -- Longoria was motivated to tell Maddon, who shared it with the world last Friday when pitchers and catchers reported for another beginning.
"One of the main focuses of the book is that human beings want to be around people who believe what they believe, and when you are, good things can happen," Longoria said. "When you're with a group and you know everybody around you is all rowing in the same direction and wants the same things and you're not scared to leave those people to make decisions for themselves and be human beings and be leaders in their own right, then you're better. Everybody's better. The group is better."
That means Longoria, too.
JAMES LONEY HAPPY TO BE BACK
First baseman James Loney reported to the Rays clubhouse Monday and appeared to be in good spirits following his agreement to a three-year, $21 million deal in January.
With his return, the Rays' infield remains intact from last season. Each member was named an American League Gold Glove Award finalist, and all figure to be sound again.
"I wasn't sure how it was going to turn out," said Loney, who hit .299 with 13 home runs and 75 RBI last season. "But I'm excited to be back. These guys are great. We had a good run last year, and we're looking to build on that."
DESMOND JENNINGS ADDS MUSCLE
Centerfielder Desmond Jennings had a larger look when he arrived to the Rays clubhouse Monday. He added 10-15 pounds, the strategy to bulk up coming from the idea that he'll lose at least 10 pounds throughout the spring.
"I probably lose at least 10 pounds on the field," Jennings said. "I'll be around what I want to play with once the season starts."
Maddon has said he wants Jennings to hold down the lead-off spot regularly this season. Jennings, who hit .252 with 14 home runs and 54 RBI last season, is open to the idea.
"If that's where I need to be for us to win games, wherever," Jennings said.
ALMOST ALL HERE
Fifty-eight of the Rays' expected 64 players have reported to camp. The breakdown includes 31 of 33 pitchers and all seven catchers.
The only pitchers who haven't arrived are right-handers Juan Sandoval and Juan Carlos Oviedo, who are both dealing with visa issues.
Tampa Bay's spring roster includes 12 infielders and 12 outfielders. Twenty of 24 position players have checked in to camp before Wednesday's report date. The first full-squad workout is scheduled for Thursday.
CROWD GATHERING
The Rays estimate that the first three workout sessions have attracted about 200 to 300 fans each day.
You can follow Andrew Astleford on Twitter @aastleford or email him at aastleford@gmail.com.
---