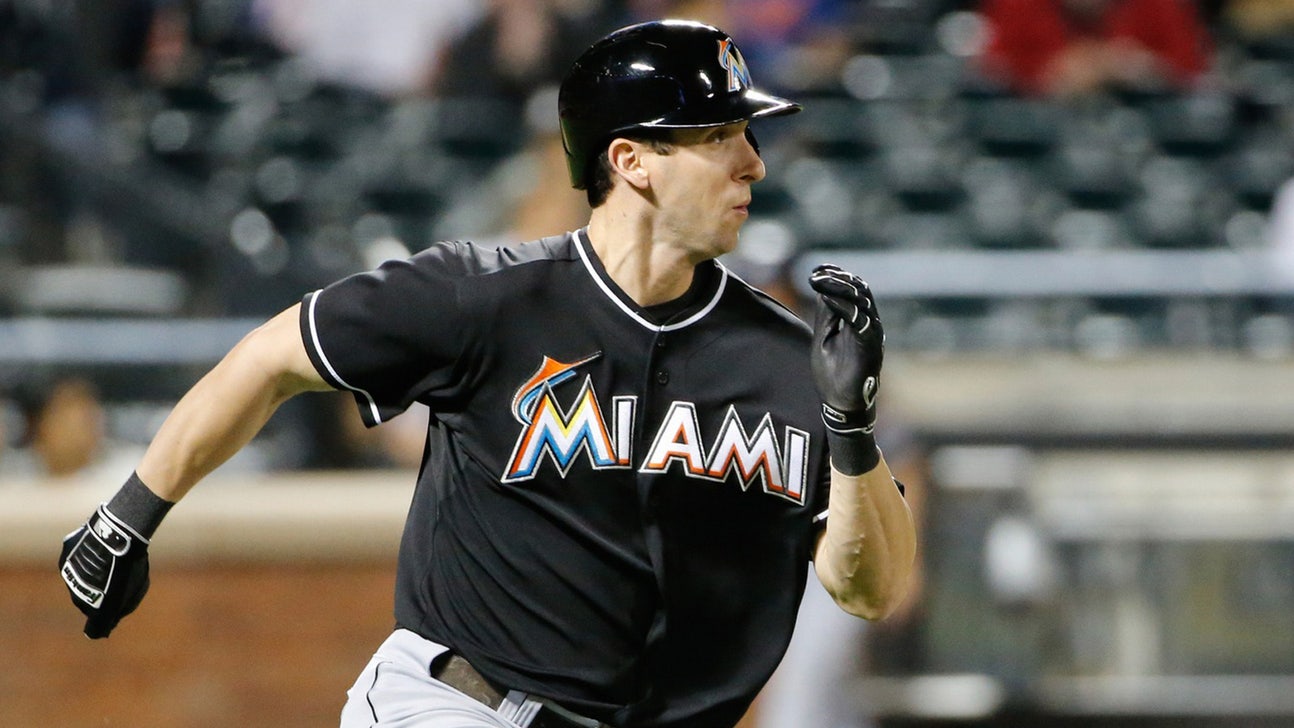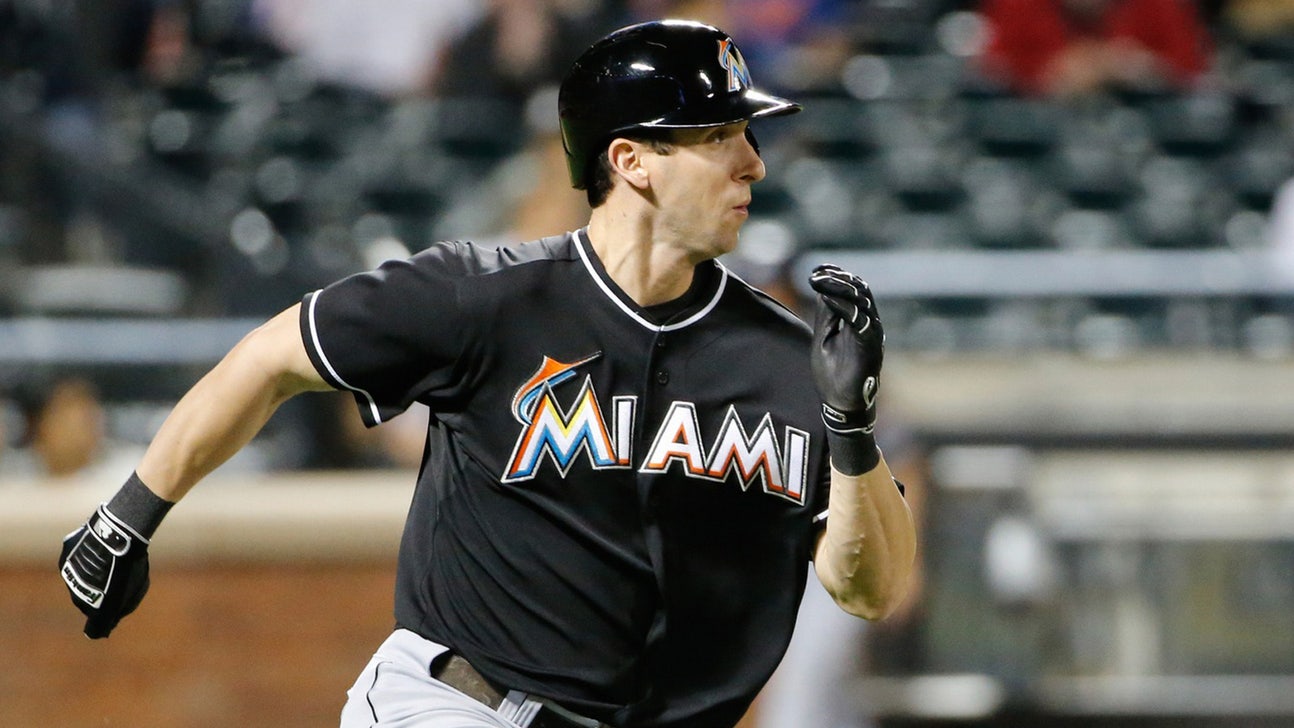 Notebook: Ed Lucas hopes versatility helps him stick with Marlins
Published
Feb. 28, 2014 12:34 p.m. ET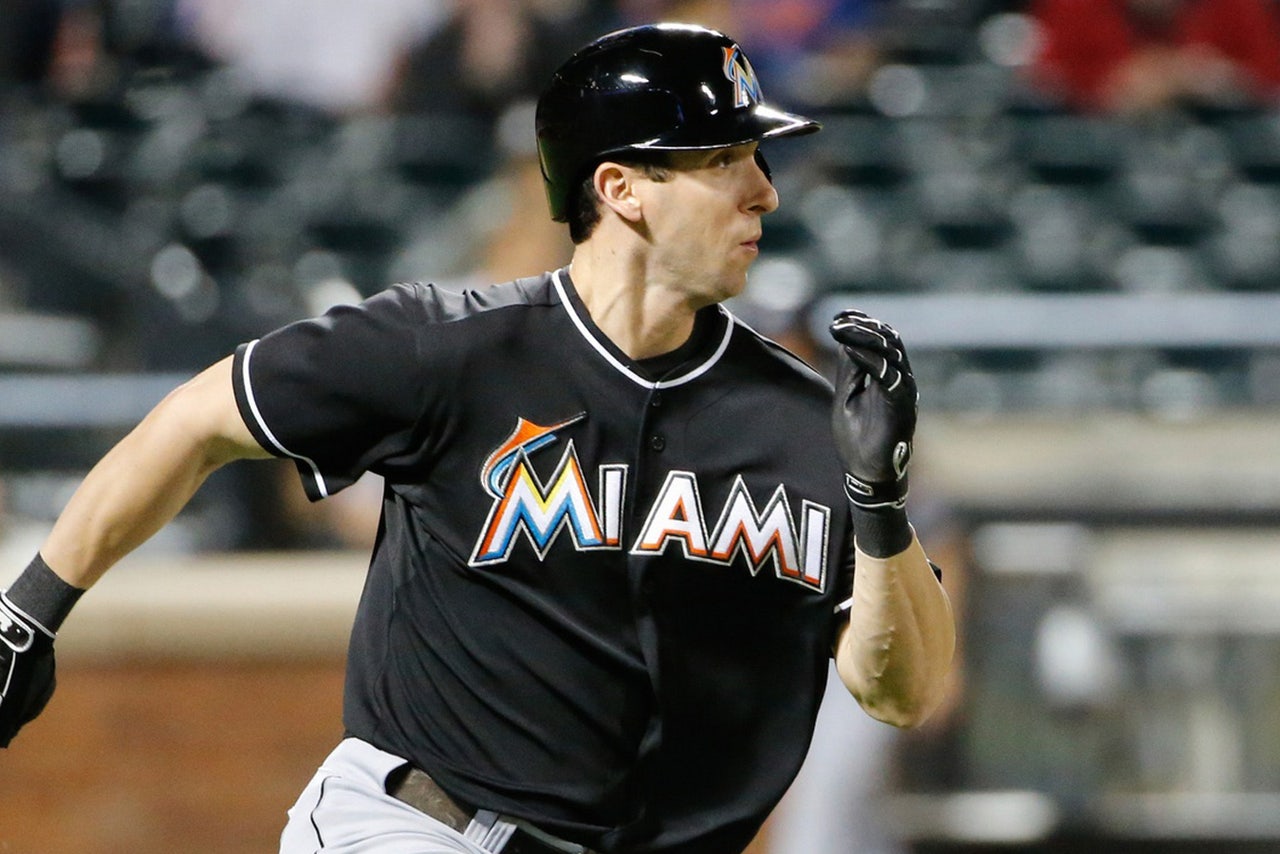 JUPITER, Fla. -- It took a decade for Marlins utility player Ed Lucas to reach the majors. The tricky part is staying there.
Lucas, who appeared in 94 games last season, hopes to earn a spot on the bench. His competition will include Donovan Solano and non-roster invitee Ty Wigginton.
''Even though I was in the big leagues last year I have to come in and win a job,'' Lucas said. ''I'm not taking anything for granted.''
In Lucas' favor is his versatility. He played five positions, including every spot on the infield, in 2013. He can also serve as the emergency catcher. Marlins manager Mike Redmond has already told him to expect moving around during the spring.
Another advantage for the 31-year-old is the team's familiarity with him, something he didn't have the benefit of in previous spring trainings.
''At least now Red and everyone else know what I can do and have seen me long enough,'' Lucas said. ''I don't have three weeks to go and try to prove myself to the entire staff. I have some sort of precedent that I've already set. At the same time I want to show them I want to be in the big leagues again. I'm not going to rest on any 'laurels' I may have gotten.''
Over the offseason, Lucas worked on recreating his productive September when he made a mechanical adjustment to his swing.
Upon his call-up, Lucas hit .301 with a home run and five RBI in 21 games in June. From July to August, however, he combined to go .206 with two home runs and 13 RBI. In the last month of the season he rebounded for a .321 average, one home run and nine RBI.
''A little bit of validation for myself as a ballplayer,'' Lucas said. ''Now I know I can play at that level. I know I belong in the big leagues and I can play there. Hopefully do everything I can to stay there as long as I can.''
BOGUSEVIC LOOKS TO MAKE IMPRESSION
Five newcomers found their names in Friday afternoon's Marlins lineup for the Grapefruit League opener against the St. Louis Cardinals.
Brian Bogusevic, acquired from the Chicago Cubs for Justin Ruggiano, started in center field and hit eighth in the order.
Bogusevic, who went 1 for 2 in Wednesday's exhibition against the University of Miami, finds it encouraging he is seeing early playing time with opportunities to impress his new organization.
''The only way to make a team is to be on the field,'' Bogusevic said. ''I'm happy to be out there. It's the only way to show them what you can do is be out there. I'll play as much as they'll let me.''
A former first-round selection by the Houston Astros in the 2005 draft, Bogusevic batted .227 with 11 home runs and 46 RBI over three seasons (2010-12). Last year as a member of the Cubs, the 30-year-old finished .273 with six home runs and 16 RBI over 47 games.
Though his roster spot isn't set in stone, Bogusevic projects to be the fourth outfielder. He can play all three positions.
''I think the first impression you want to make anywhere you go is that you take your job seriously and you work hard,'' Bogusevic said. ''Other than that, on-field stuff you can't press too much because it is the beginning of the season and you don't want to try and overdo it and get into bad habits.''
ALVAREZ PLAYS CATCH
While his teammates stretched before Friday's Grapefruit League opener, Marlins right-hander Henderson Alvarez showed signs of progress.
The 23-year-old, who had an infection in his right shin drained on Tuesday, played catch.
''From two days ago not being able to walk, he's doing a lot better, which is great,'' Redmond said. ''He's progressing.''
Alvarez's timetable, however, remains uncertain. He was initially scheduled to start Sunday's game in Viera against the Washington Nationals. Left-hander Brad Hand will pitch instead.
''He'll probably have to play some catch, maybe throw a bullpen, face a few hitters again,'' Redmond said. ''He's a few days out.''
WORTH NOTING
-- Redmond expects right-hander Henry Rodriguez (visa issues) to arrive in Jupiter Saturday night. He will begin work on Sunday if he passes his physical. The only player yet to arrive in camp is right-hander Jesus Sanchez (visa issues).
-- The Marlins planned to go through the motions of replay protocol on Friday. Redmond and video coaching coordinator Cullen McRae were going to use walkie talkies to determine whether they would challenge a play.
-- Redmond said the March 13 game in Lakeland against the Detroit Tigers will be the team's first with replay equipment available.
-- Jose Fernandez, who hit a home run in his final at-bat of 2013, walked around the clubhouse holding a bat before Friday's opener. Miami used a designated hitter. Redmond has pitchers scheduled to hit starting March 17 against the New York Mets.
-- Notable players making the trip to Port St. Lucie for the split-squad game against the Mets include: right-handers Arquimedes Caminero, Colby Suggs and Nick Wittgren, catchers Rob Brantly and Kyle Skipworth, infielders Jeff Baker, Derek Dietrich, Ed Lucas, Casey McGehee and Colin Moran and outfielders Jake Marisnick and Christian Yelich.
You can follow Christina De Nicola on Twitter @CDeNicola13 or email her at cdenicola13@gmail.com.
---