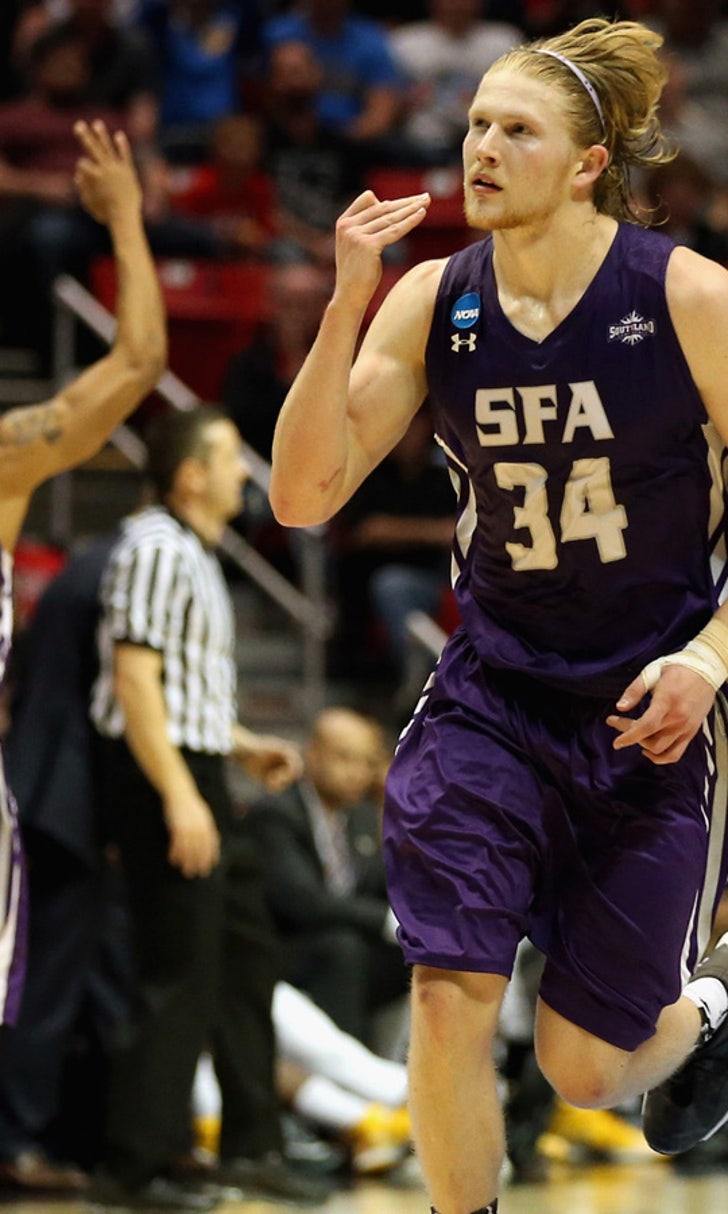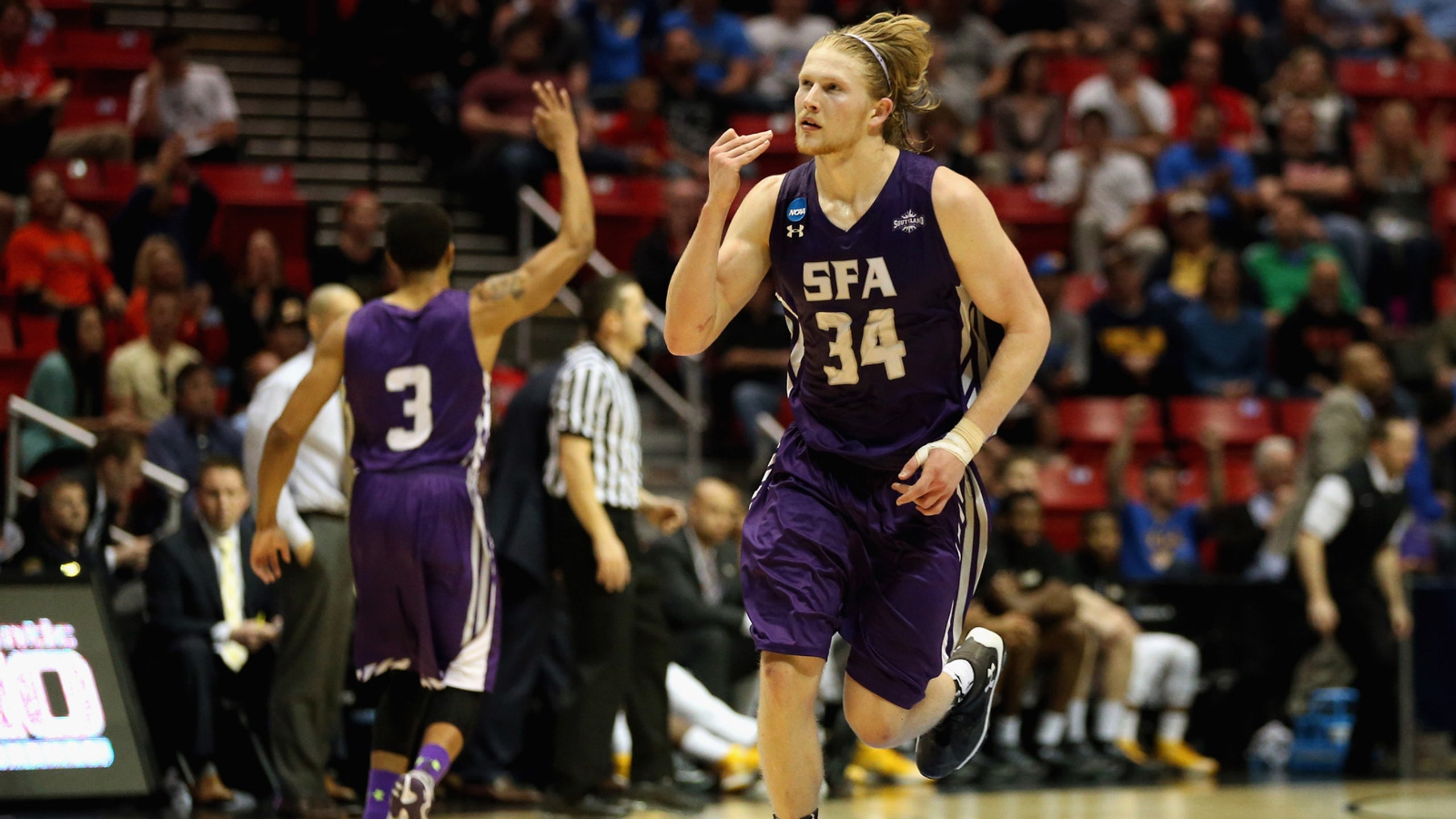 Not your average Cinderellas: Growing parity in college basketball
BY foxsports • March 22, 2014
SAN DIEGO -- Stephen F. Austin came down from an emotional high of winning a second-round NCAA Tournament game for the first time ever in program history, only to realize the road to the regional round would go through UCLA.
For a program that has only been in the NCAA Tournament twice to face a program that has won the whole thing 11 times, it's understandably daunting.
"Reality slaps you in the face when you see UCLA," said first-year head coach Brad Underwood said Saturday on the team's day off. "That moment (after winning) gets put to rest pretty quickly."
UCLA, the No. 4 seed in the South Region, is decidedly a "have" in the world of college sports. The Bruins have facilities that rival the best in the country, they fly charter planes to each game, they have an apparel contract that made the team custom uniforms for the postseason and their donors have pockets as rich as the program'™s history.
Teams from the Southland Conference don't get to fly charter planes.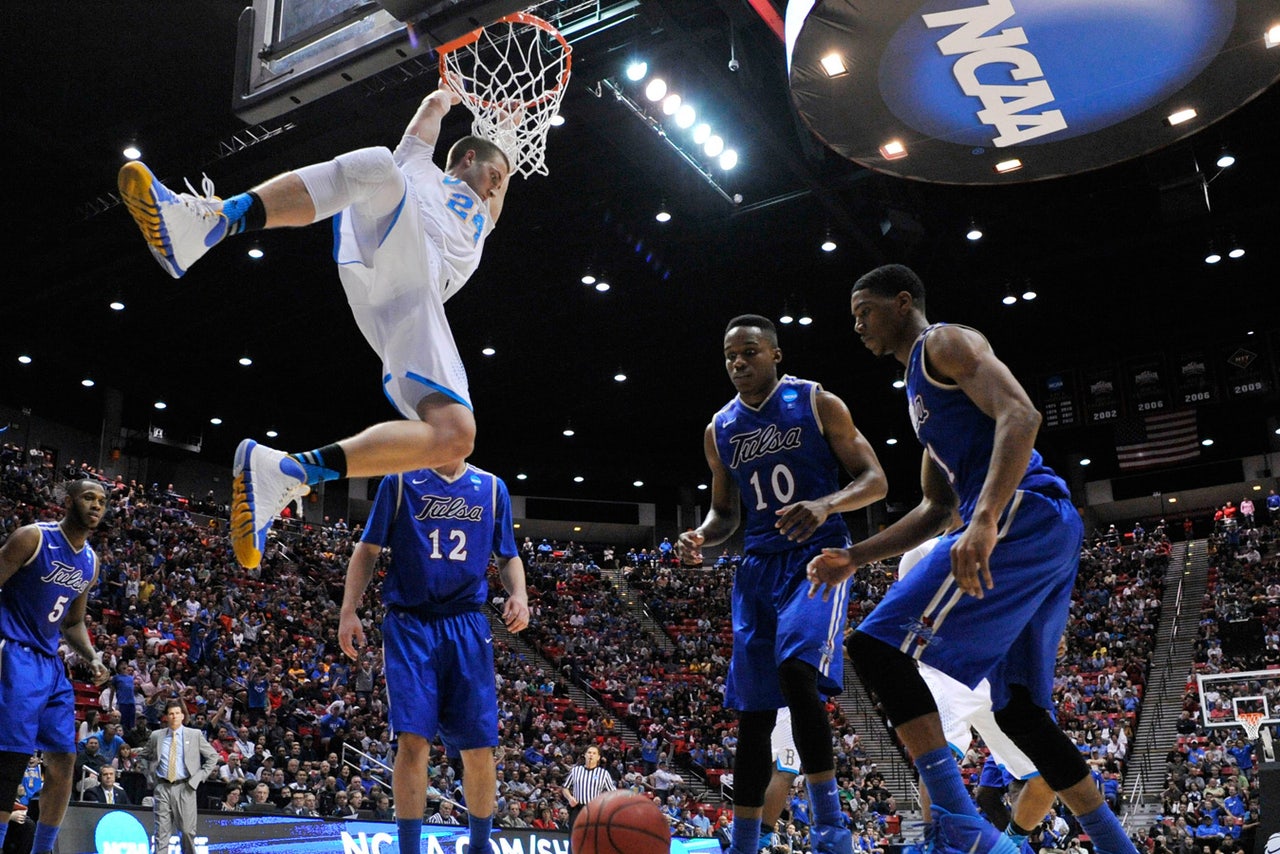 Bruins dodge upset, aim toward prominence
"At a place like UCLA, you're expected to be great," said guard Bryce Alford. "You're expected to make it as far as you can in the tournament each year. That's why we only hang national championship banners. In Pauley (Pavilion), that's all we've got is championship banners -- we don't hang conference tournament banners and stuff like that. A little bit more is expected when you play for a team like UCLA."
Compare that to what SFA forward Jacob Parker said, he enjoyed this week in San Diego: "I think the police escort is pretty cool. Me and Thomas (Walkup) were talking in the room the other day, the Gatorade and the water in the locker room is nice."
Stephen F. Austin is decidedly a "have-not." 
But in today's college basketball, the haves and the have-nots are far from David-and-Goliath-type matchups. Wichita State, out of the Missouri Valley Conference, is a No. 1 seed, three of four No. 12 seeds advanced -- Stephen F. Austin included -- and Butler, VCU and San Diego State have become perennial contenders, not flash-in-the-pan Cinderellas. 
"I've never liked comparing," said UCLA head coach Steve Alford, himself a coach that has turned mid-majors like Southwest Missouri State and New Mexico into top teams. "I think there is a culture of winning there and they've taken it to the next level of winning this year and it's a dangerous team."
"The parity in college basketball has definitely grown in the last few years," said UCLA forward David Wear. "We're not even focusing on that right now in our prep. They've won 29 games in a row, they haven't lost in months and to do that at this level is pretty tough to do."
Yet still, some high-major devotees aren't convinced. Following No. 16 seed Cal Poly's loss to Wichita State Friday, head coach Joe Callero was asked if the Shockers "looked the part" of a high-major. 
What they failed to realize is that Wichita State is a high-major these days.
The Bruins, however, haven't failed to realize that. They are going about their business against Stephen F. Austin in the same manor they did against a top-ranked Arizona team because they know the Lumberjacks are equally as dangerous.
"They execute things so well both offensively and defensively. They make you guard, they don't beat themselves, they don't turn the ball over a lot and at the other end they make it hard for you to run an offense because of the way they defend" Alford said. "It's a difficult task for us in just one day of prep."
---