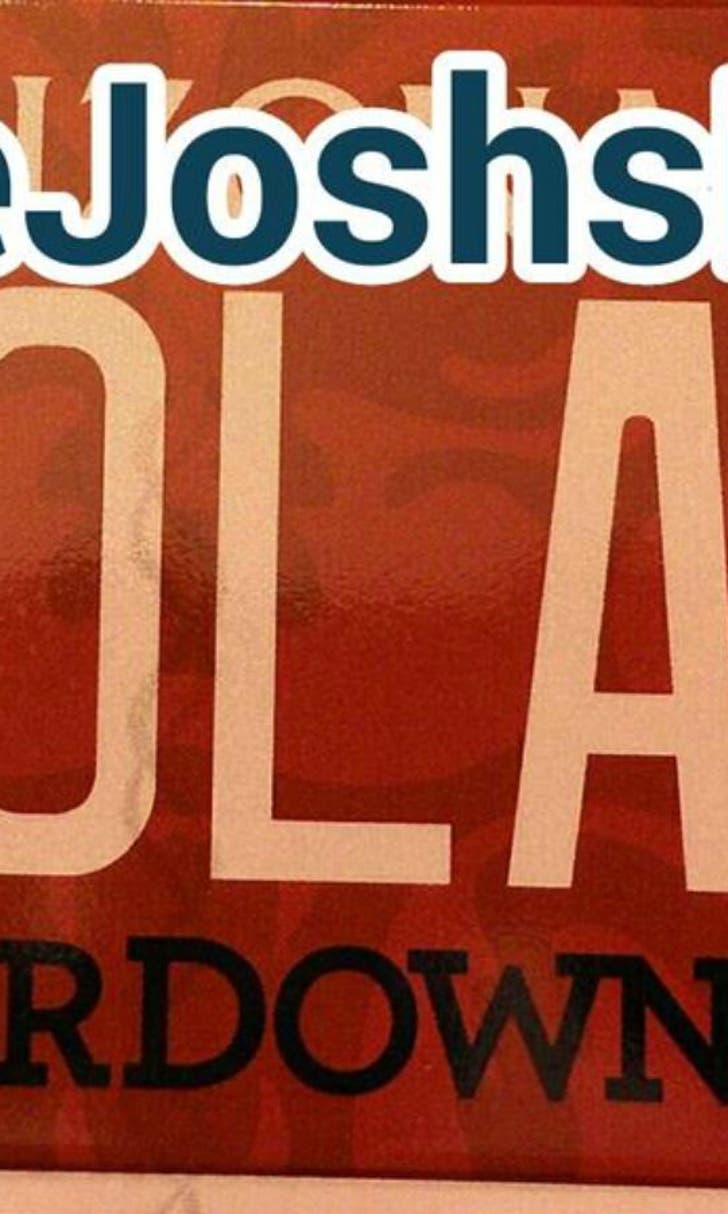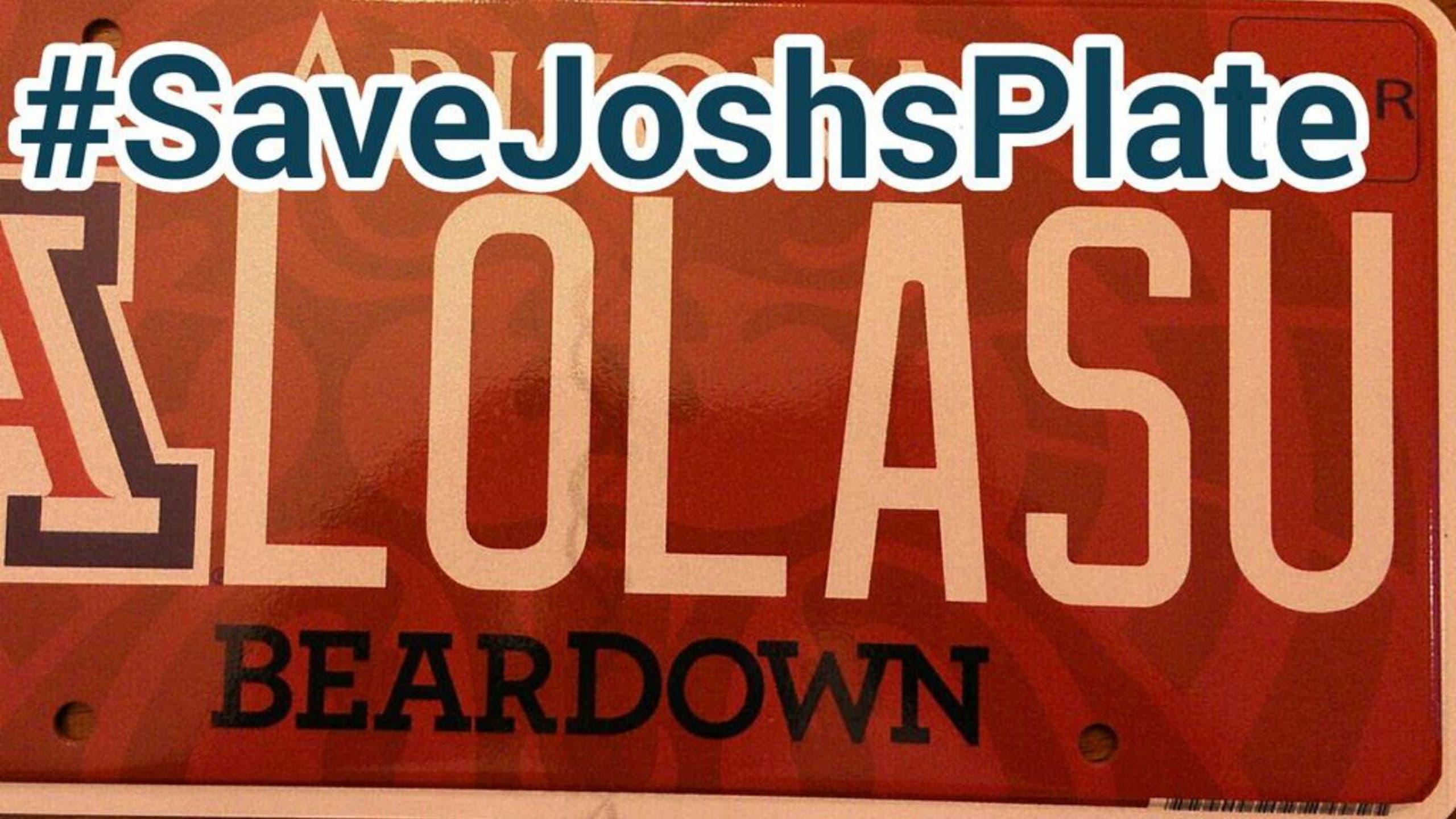 Not GR8 for Arizona fan: 'LOLASU' plate might have to go
BY foxsports • February 3, 2015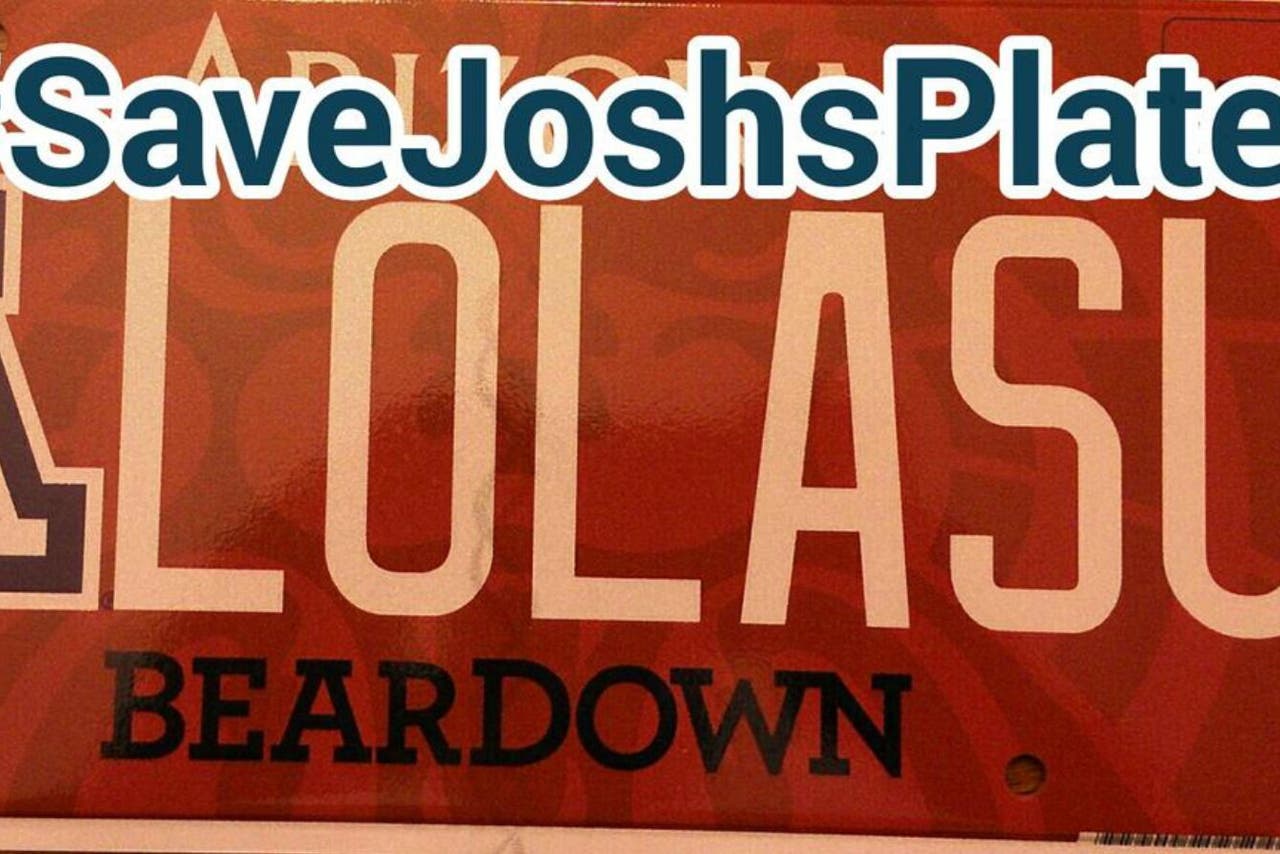 TUCSON, Ariz. -- Josh Miller loves the Arizona Wildcats. Or maybe he just hates Arizona State.
Either way, he has a license plate that states it -- LOLASU.
"I'm about as big of a Wildcats fan as there is in Maricopa County," Miller told FOXSportsArizona.com. "Disliking ASU is a given."
His rooting preferences might have to remain verbal because the license plate may soon be gone.
Someone wasn't laughing out loud (LOL) when they saw the plate on his Honda Accord and lodged a complaint with the Arizona Department of Transportation in the fall. Three months later -- after an appeal -- the state informed Miller that his plate could no longer be used.
Miller requested an appeal, and the department, in an email to FOXSportsArizona.com late Tuesday afternoon, wrote, "The matter regarding the personalized license plate 'LOLASU' is currently under review by the director of the Motor Vehicle Division."
Miller, a financial advisor in the Phoenix area and a Phoenix native, was initially told in January he would have to turn in the plate on Feb. 16.
Not GR8.
What to do?
"I decided to go viral with it," Miller said.
Of course he did. Miller, who earned his degree from the University of Arizona in media arts in 1999, took to Twitter, Facebook and everything else in hopes of making his case a TT (trending topic).
"I was trying to shame ADOT into changing their decisions because no one likes bad press," Miller said.
According the ADOT's website: "All personalized plate letter/number combination choices must be approved. We may refuse to issue or may suspend any plate that suggests a meaning that is offensive, misleading or that duplicates any existing plate or plate series."
Miller said he's had the plate for two years and he never had any complaints about it, even though he's deep in Sun Devils country.
"Everyone I talk to think it's funny," Miller said of his plate. "I work with several ASU fans."
Miller said he was at a spring training game last year, when someone left a note on his windshield saying, "I think your license plate is hilarious" -- and that it came from an ASU student.
"People take pictures of it," Miller said of the plate. "They think it's awesome. They give me the thumbs up."
Still, he might have to give up the plate. Does he have a new personalized message in mind?
"I haven't considered another plate because it's ridiculous to me that I may actually have to give it up," he said.
LOL.
Follow Steve Rivera on Twitter
---