Not enough Suns shine in loss to Heat
BY foxsports • December 10, 2014
PHOENIX -- The Suns extended mandate is pretty simple.
"We have to have everybody play well," coach Jeff Hornacek said a few minutes after that failed to happen in Tuesday night's 103-97 loss to the Miami Heat at US Airways Center.
The reason why Hornacek puts such an emphasis on rotation-inclusive participation may have been demonstrated by the back-to-back stat lines of point guard Eric Bledsoe.
During Monday's disappointing overtime loss to the Clippers, Bledsoe took an extremely-sharp star turn with 27 points, a career-high 16 assists and 11 rebounds. It was the first career triple-double for a really good player the Suns are hoping grows into an elite guard.
One night later, Bledsoe unleashed a triple-single on his 25th birthday, scoring four points (missing 9 of 11 shots from the field) to go with eight assists and five rebounds. Throw in 7 of the Suns' 23 turnovers, and the need for big performances elsewhere was obvious.
Without anyone capable of approaching greatness almost every night, the Suns' quest to secure a playoff ticket in the Western Conference requires such group-related contributions. Superstar stat lines aren't lurking around every corner.
"It doesn't mean anything now," Bledsoe said of his triple-double in L.A. "So it's all about the next day's game. We lost today, so I'm not going to worry about that now."
The Suns, though, didn't suffer their second loss in 10 days to a losing team from Florida just because Bledsoe struggled.
"We were a step slow," said Hornacek, addressing a question regarding his team's fatigue, "whether it was the fourth game in five nights ... we weren't thinking straight, especially in the fourth quarter."
Well, in addition to Hornacek's testimony that the Suns ran the wrong play on four consecutive possessions, their mental approach to defense also was particularly clunky, especially when it came to keeping tabs on Chris Bosh.
Having returned to first-option status since the homecoming of LeBron James, the 6-foot-11 lefty is free to fire at will. That was especially true against the Suns, who were hit for 34 points -- on 14-of-21 shooting -- from the serial all-star.
The Suns received strong efforts off the bench from Marcus Morris (25 points) and Gerald Green (19). And they somehow managed to lose despite making 17 of 35 attempts from 3-point range.
"We were lucky we were making 3s," Hornacek said. "That kept us in the game. But you've got to be able, when you're tired, to really bear down, and we just didn't have it there in the fourth quarter."
Phoenix's lopsided attack -- to offset those 17 3s, the Suns took just nine free throws.
Goran Dragic -- who again found a rhythm with Bledsoe during the eight-game absence of point-guard-pal Isaiah Thomas (ankle, should return Friday) -- said fatigue is a mental and physical factor.
"We were fighting yesterday, tonight," Dragic said after going for 16 points, four assists and four rebounds. "We just ... when you're tired, your head is thinking you can do that, but then your body cannot follow it, but maybe both.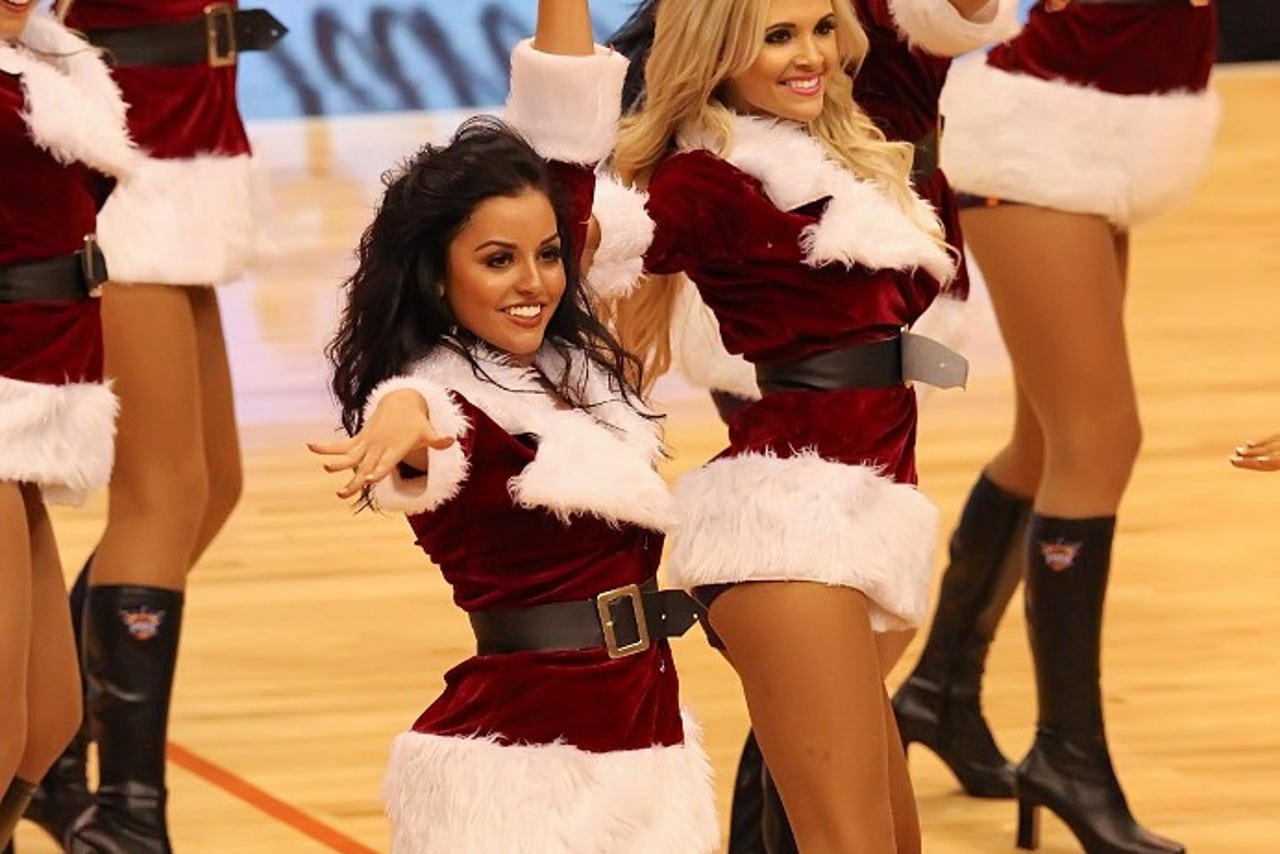 "It was a lot of games in that week, but that's not an excuse. Every team goes through those stretches."
Including Saturday night's fall in Houston, this four-games-in-five-nights challenge that began with a big victory in Dallas ended with three consecutive defeats.
"It was really tough, because they move the ball well and we need to be focused," Dragic said of the Heat (10-11). "I think tonight, we had three or four points we scored from transition ... something like that, so we didn't have those easy baskets and that hurt us."
Now 12-11, the Suns will attempt to rally when the Detroit Pistons hit town Friday night.
"We got to move on to the next game," Bledsoe said. "I think we just got to fight through. We're going through a little bit right now.
"At the end of the day, we can take some positives ... I think we were aggressive and we made plays and they just didn't fall for us."
---