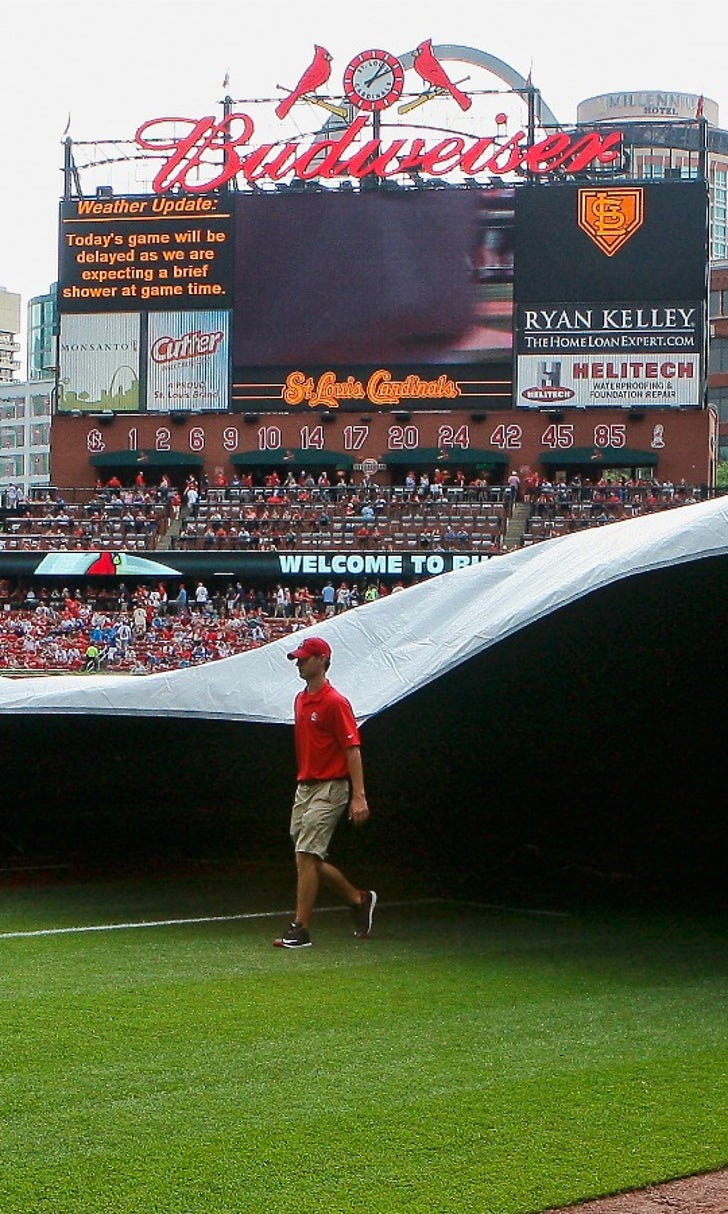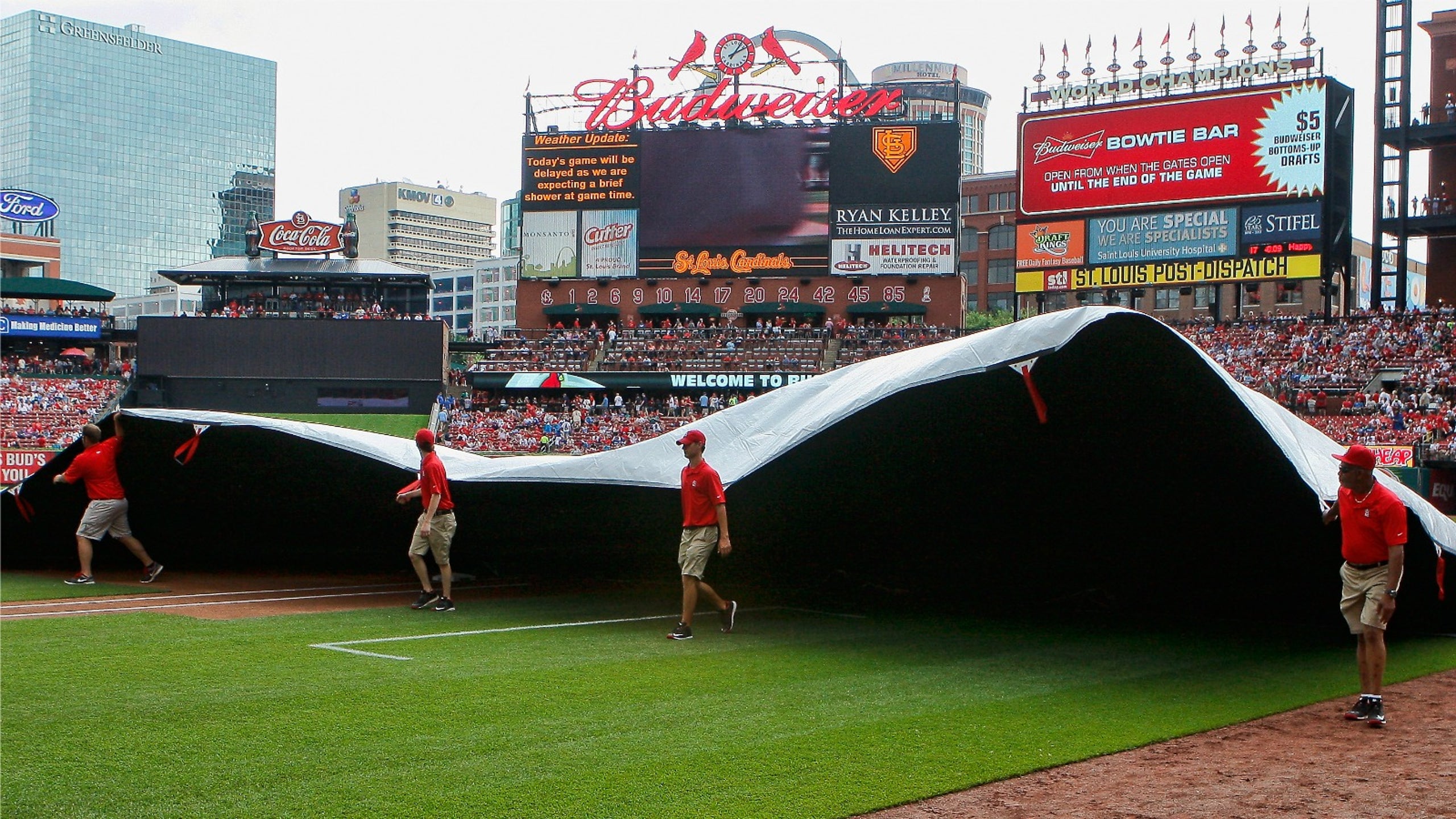 No makeup date yet for rained out Royals-Cardinals finale
BY foxsports • June 14, 2015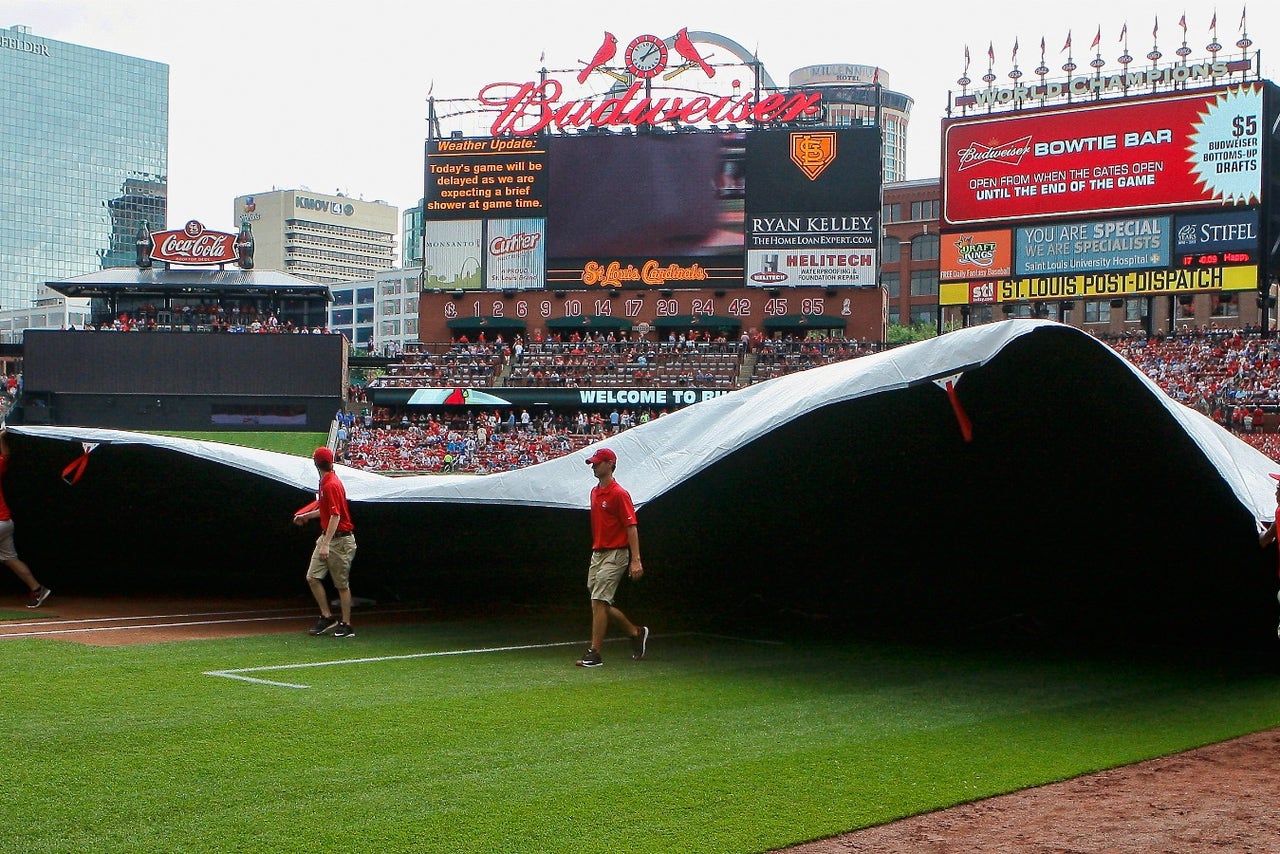 ST. LOUIS -- Sunday's Royals-Cardinals game was postponed because of rain. A makeup date was not announced, but the teams share off days on July 23 and Aug. 3.
At 3:45 p.m., the game was called, more than two and a half hours after the game was scheduled to start. The rainout sent Kansas City to Milwaukee without a victory against the Cardinals.
Royals manager Ned Yost said the team would stick with Edinson Volquez for Monday's game in Milwaukee. Chris Young, Sunday's scheduled starter, will pitch Tuesday.
"It gives him a day," Yost said. "He'd been focused on St. Louis. It gives him a day to get his homework done and prepare himself to pitch against Milwaukee on Tuesday and then stay in regular rotation after that."
Young originally was supposed to throw Monday in Milwaukee, but was moved up a day to take Jason Vargas' turn in the rotation. Young said he asked the scouting department for reports on both teams since he wasn't sure which one he would face. He found out Friday he was supposed to face St. Louis.
Joe Blanton was slated to face the Brewers on Tuesday but will be inserted into the rotation a turn later than expected. The rainout also allows him to possibly relieve Yordano Ventura on Wednesday if the start goes poorly.
It was the third rainout of the season for Kansas City. Games in Chicago against both the White Sox and the Cubs were also postponed.
For the Royals, July 23 would break up a homestand against Pittsburgh and Houston, while the Cardinals would be returning home after a series against the White Sox; Aug. 3 would slot between road series in Toronto and Detroit for the Royals. It would finish a homestand for St. Louis.
Assuming the game is rescheduled for after the All-Star Break, the Royals will have just five days off in the second half of the season. They will also play a doubleheader.
"I always blame it on the city for allowing it to rain," Yost joked after the game. "When I managed in Milwaukee, we didn't have one rainout there."
Milwaukee's Miller Park -- the Royals' next destination -- has a retractable roof.
You can follow Matthew DeFranks on Twitter at @MDeFranks or email him at matthew.defranks@gmail.com.
---