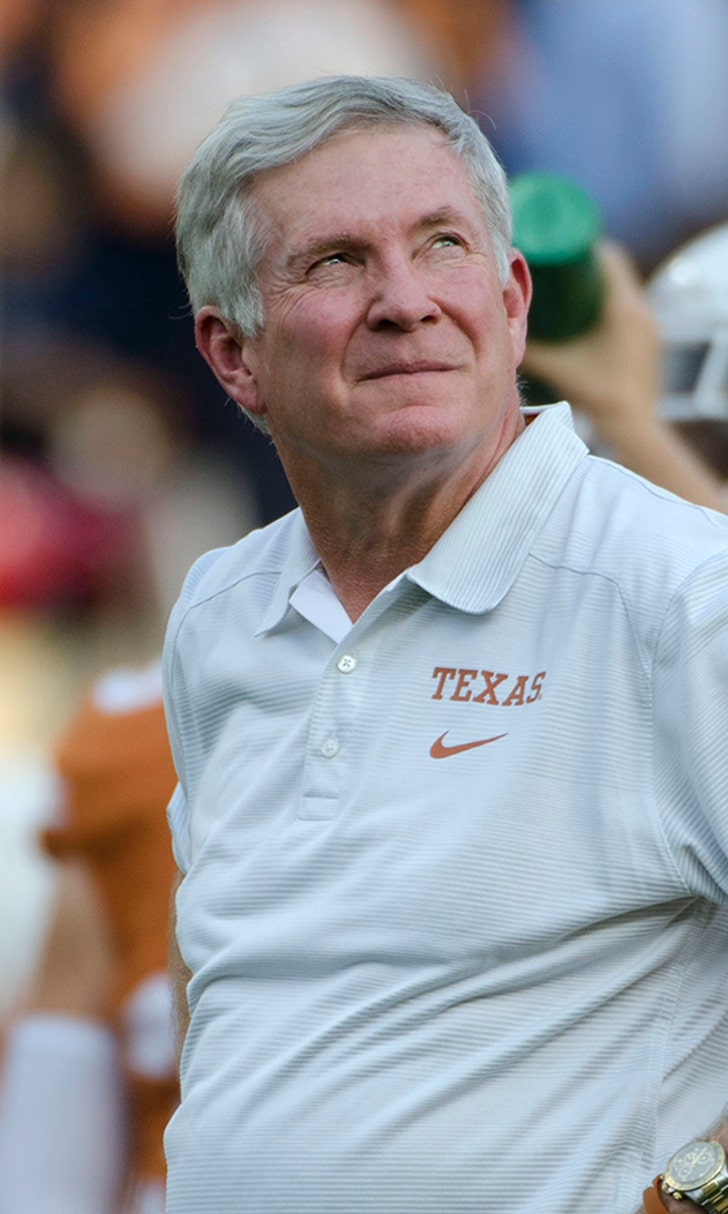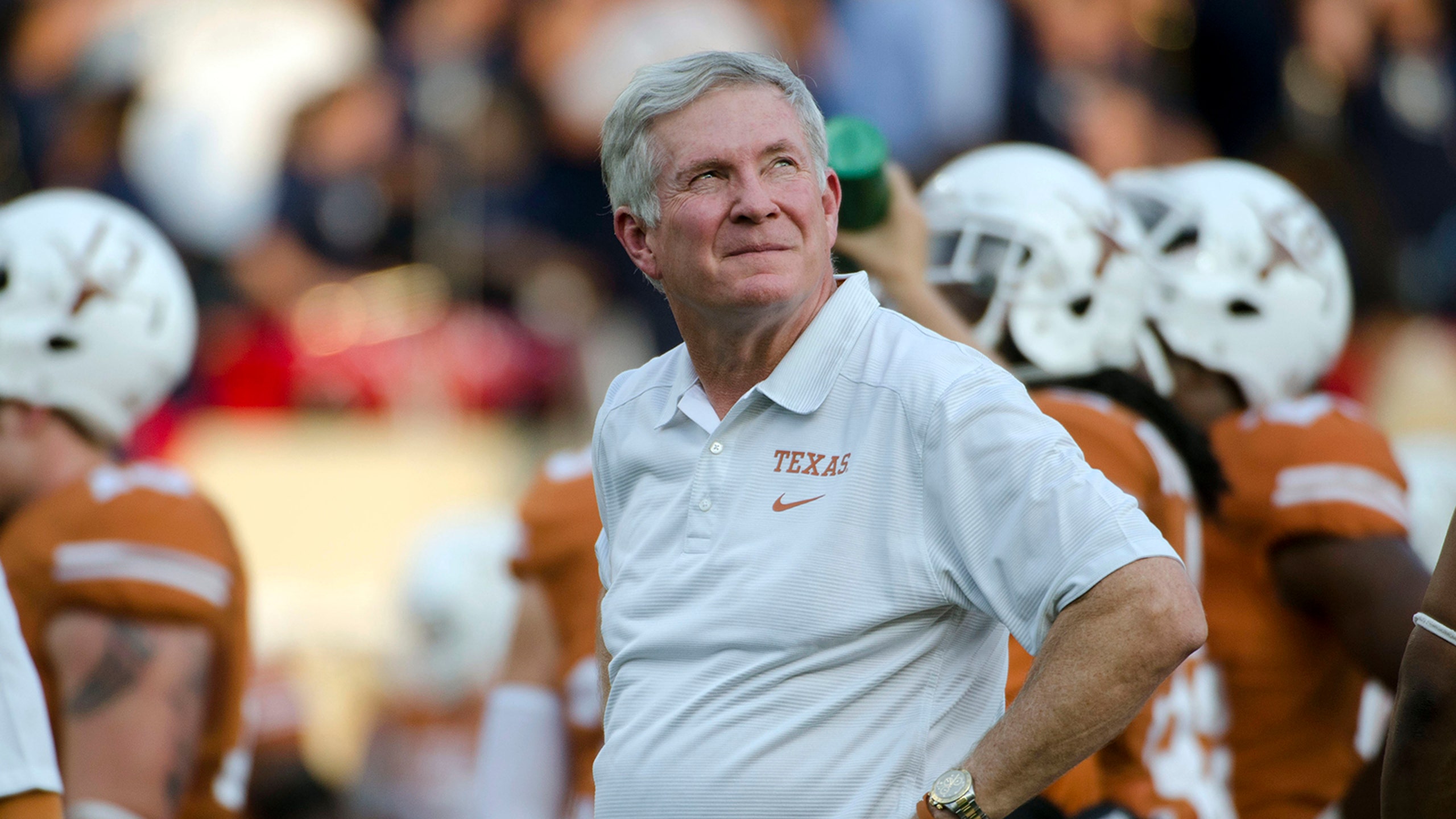 No, Mack Brown is not a traitor
BY foxsports • February 3, 2014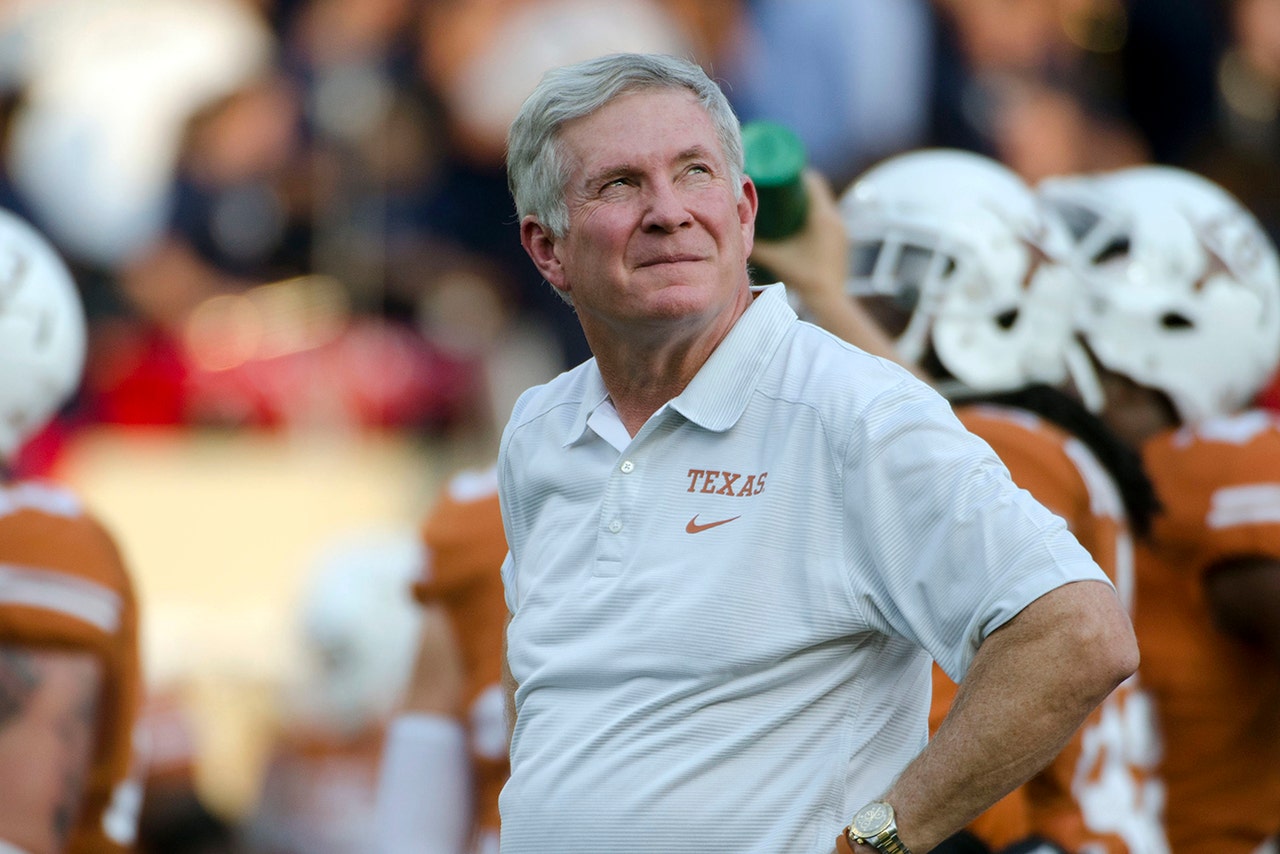 Mack Brown is no longer Texas' coach, but he's still hanging around Austin as a special advisor to president Bill Powers.
If you listen to the wrong folks on the 40 Acres, you'd think he's doing his darndest to sabotage Charlie Strong's efforts on the recruiting trail, too.
"I was at my official visit when Mack Brown resigned (in December) and he told us to go look around," Texas safety commit John Bonney told ABC13 in Houston. "[He said] he'll even talk to other coaches for you and everything because he really just wanted the best for us as players."
Brown is a coach with a reputation as a man who cares about players first, so why, exactly is something like this a surprise? He loves Texas, too, but you know what's not best for Texas?
It's not best for Texas to have a player signing his letter of intent just because he'd committed to Brown and figuring out two years into their career that they hate playing for Charlie Strong. That's a lot of time, resources and development that would never pay off for the Longhorns. A kid who transfers then is going to hurt Texas a whole lot more than a kid who decommits now.
If you want a real explanation for what Brown meant when he said players can "look around," go back to his 2013 Signing Day press conference last February.
"We've allowed a couple of kids to commit and still look around the last couple years. We're going to go back and say, 'We're not doing that anymore. If you're committed to us, you're committed. If you're going to go look, we're going to go look.'" Brown said.
A coaching change seems like an entirely appropriate time to rescind that rule and allow players to truly decide if Texas is the place for them. Brown isn't encouraging players to decommit, though three defensive tackle commits have done so and four-star linebacker Otaro Alaka flipped to Texas A&M since Brown announced his resignation in December.
Brown's assuring players that if they're going to take visits--and Bonney did, to Baylor and Cal--Texas isn't going to rescind its scholarship offer. Considering Brown's previous statements, which he surely reiterated during this recruiting cycle, it seems necessary that Brown explain that the rules change when the coaching staff changes. If I was a player who held an offer from Texas that could be pulled if I visited elsewhere, it's pretty risky to assume I can now break a rule that Brown just publicly declared a year ago. It's Browns' responsibility to clarify, which it seems he did.
With a coaching change imminent, it would be completely out of Brown's character to demand players adhere to his previous rule when they would be beholden to whatever coach replaced Brown. Back when he announced his resignation, it could have been almost anyone. Charlie Strong got the job, and you couldn't find a man more different than Mack Brown.
As much as you want to believe players commit and sign to programs, the coaches are still the faces they see in their living rooms and on the practice field. Much of the time, that idealistic mantra is simply not the case.
Brown's not pulling double agent shenanigans. He's doing the same thing he's done for the better part of the past two decades: What's best for Texas and the players who represent the Longhorns.
---