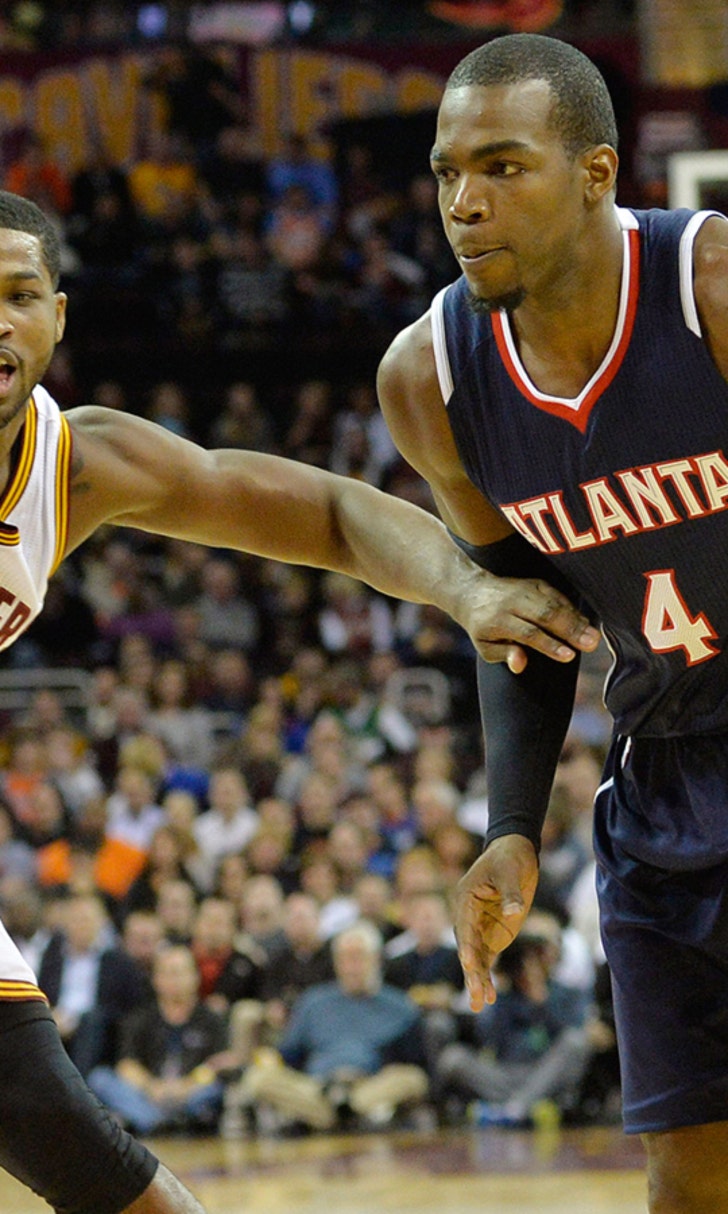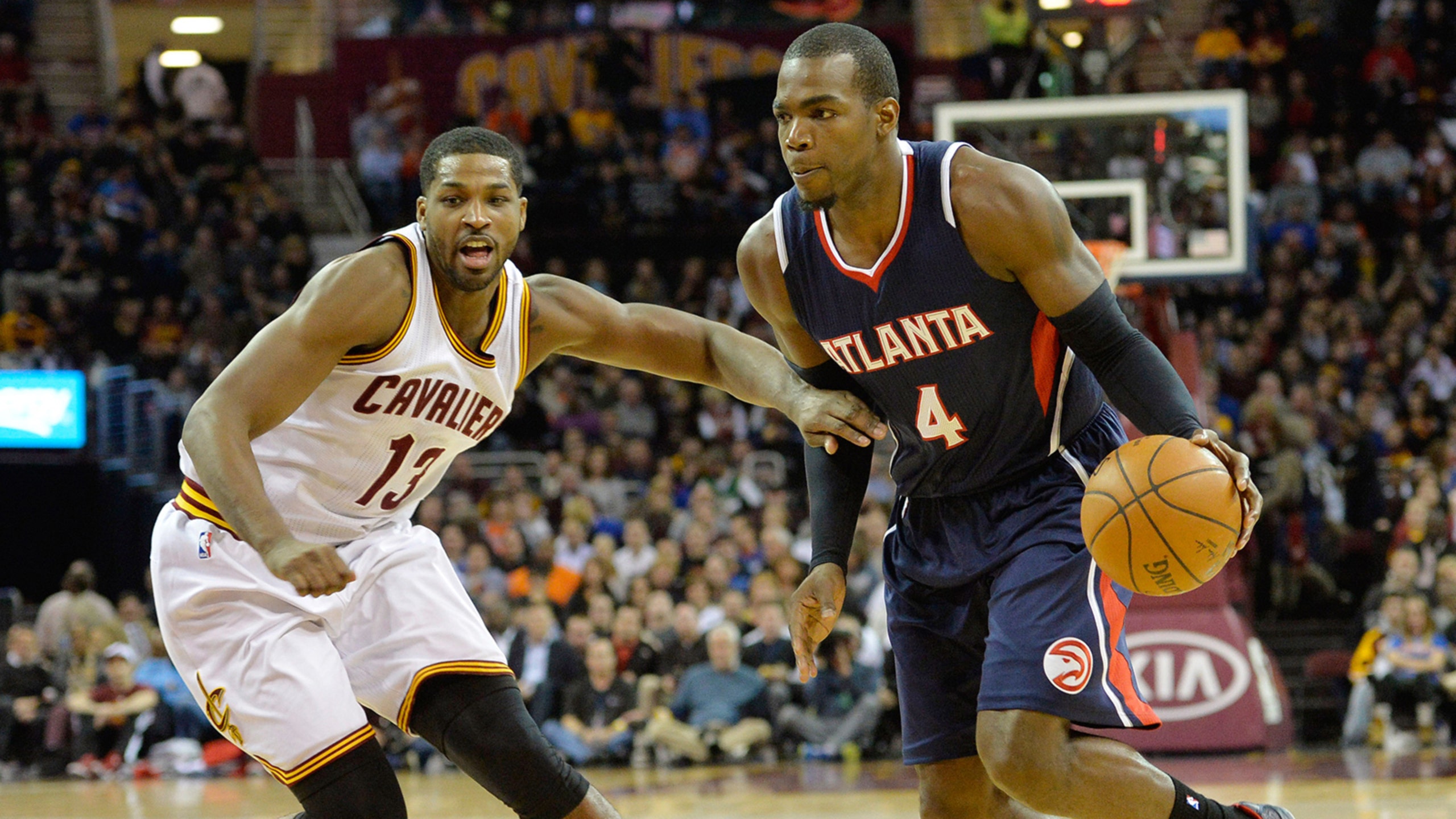 No excuse, and none given, for Cavs' flawed effort vs. Hawks
BY foxsports • December 17, 2014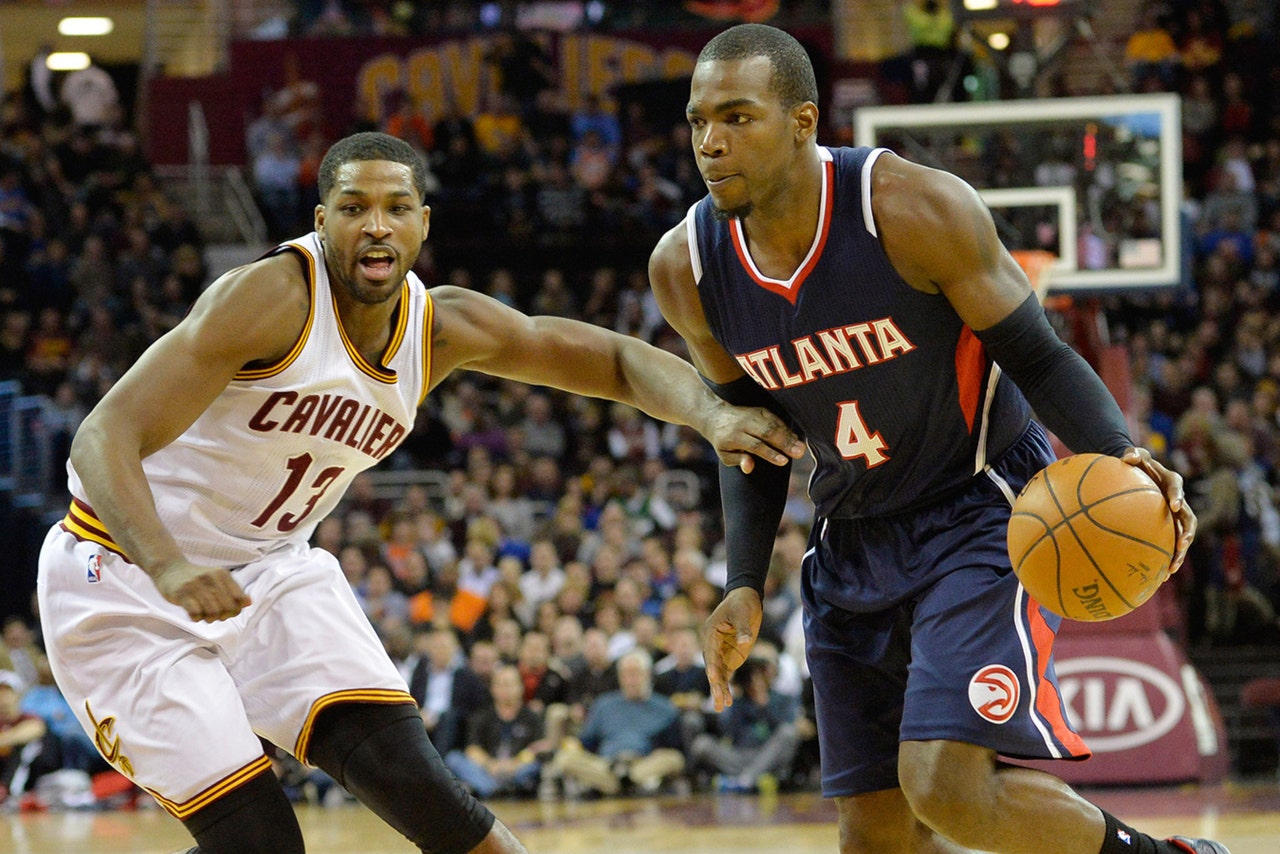 Random dribbles on the Cavaliers' embarrassment of a 127-98 home loss to the Atlanta Hawks on Wednesday:
1. The Cavaliers weren't physical, they didn't rebound and they certainly did not defend. Other than that, the night was a smash hit.
2. How bad was it? Bad enough that Cavs coach David Blatt felt the need to apologize to fans. That doesn't happen often in the NBA. But it sure was warranted on this night.
3. Blatt greeted reporters wearing the look of a man who spent the previous 48 minutes tumbling in a dryer with a pair of wet socks. His face was long, his voice was soft. "We just didn't defend at almost any point in the game," he said. "No excuse for that."
4.When these teams met nearly a month ago, the Cavs won by 33 points and limited the Hawks to a miserable 3-of-22 shooting on 3-pointers. On Wednesday, the Hawks finished a sizzling 16-of-28 on threes. No excuse for that, either.
5. So, who did the most damage for the Hawks? Well, take your pick. Al Horford (20 points, 10-of-14 shooting) and Paul Millsap (14 points, eight rebounds) surely did their part. No surprise there. Both are borderline All-Stars at worst.
6. But the real killer was backup point guard Shelvin Mack. He finished with 24 points and went 6-of-6 on threes. Yes, Shelvin Mack -- who barely plays half the time. But he came to The Q and looked like the second coming of Ray Allen in his prime.  
7. Mack played so much because starting point guard Jeff Teague was out with a pulled hamstring. Teague leads the Hawks in scoring. He didn't play, and the Hawks turned it into a laugher anyway.  
8. The Cavs (14-10) had won six straight at home. During that stretch, they surrendered an admirable 92 points per game. They gave up a whopping 127 to the Hawks.
9. One thing the Cavs should try to remember is they aren't a team that can simply outscore opponents. There was a time when I thought they could. I was wrong then and the Cavs are wrong to try to do it now. As Cavs legend and analyst Campy Russell said on FOX Sports Ohio, the Cavs gave up "too many straight lines to the basket."  
10. I know I write this a lot, and I know fans are tired of reading it. But this is hardly reason to freak out or for sweeping changes. The Cavs are in the midst of a five-game homestand. You're allowed a clunker. It's mid-December, not late April.
11. LeBron James (21 points) touched on that very subject. When the Cavs star was asked if he was embarrassed by the loss, he answered honestly. "No," he said. "I'm only embarrassed to lose in the Finals."
12. Great players know you need to play your best in April and May (and June, if you're fortunate enough). LeBron has been to the Finals in each of the past four seasons. Read: He's not the type to panic. And as the team's leader, he's not about to start.
13. Kyrie Irving (nine points, four assists) remained on the floor long after the game, putting up jumpers and getting some extra work. LeBron later joined him. Not to shoot, but apparently to offer some encouragement. "He's a gym rat," James said of Irving.
14. Irving has struggled a bit lately, particularly with his shot. It might just be a coincidence, but he hasn't looked the same since landing awkwardly on his knee last week in Oklahoma City. But sometimes during the course of an 82-game season, players lose their rhythm. Irving likely stayed late to try to rediscover it.
15. Kevin Love (13 points, 10 rebounds) had the flu and was a game-time decision. He looked slightly fatigued, but still managed to compile his eighth double-double in his previous 10 games. It meant little.
16. Defensively, again, the Cavs were a miserable mess. They obviously can defend. They've proven it. From Nov. 24 until last Friday, they allowed fewer points per game than anyone in the NBA. They simply chose not to do it Wednesday. No excuse for that.
17. As LeBron said after: "They had five or six uncontested threes. We can't accept that. ... Defensively we definitely took a step back." He later added: "The pride of defending one-on-one is something we gotta learn."
18. Dion Waiters scored 21 points off the bench. He also added four assists. But like most of the Cavs, he was way better in the first half than the second. Some of the young guys are still learning to sustain effort. That's something they weren't exactly doing the last three or four years.
19. Without question, the Hawks (18-7) are a team on the rise. They really move the ball and play very well together. The effort is always there. Coach Mike Budenholzer is trying to turn them into the Spurs of the East. They might not have the talent, but they do play smart, Spurs-like basketball. I'd watch out for them in the playoffs.
20. Seven Hawks finished in double figures in scoring. That's compared to a mere three for the Cavs. Still, it's not a big deal. There is still a long, long way to go. But as for this particular night ... well, no excuse for the way the Cavs played.
---