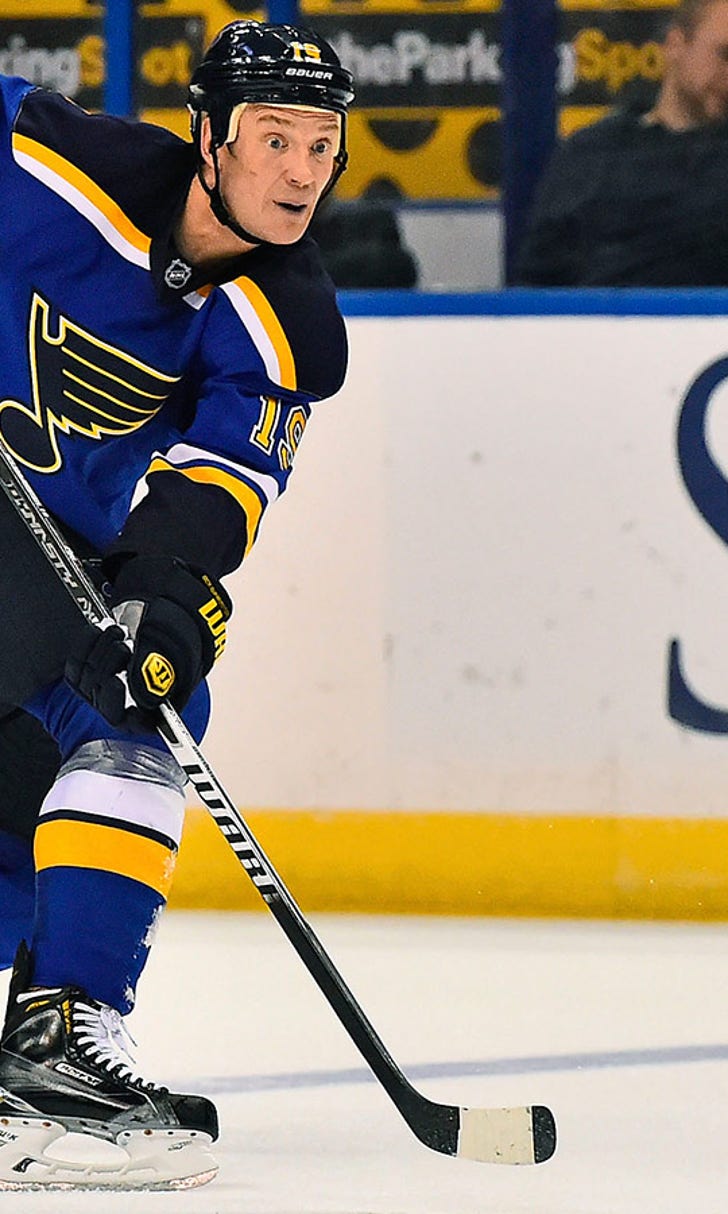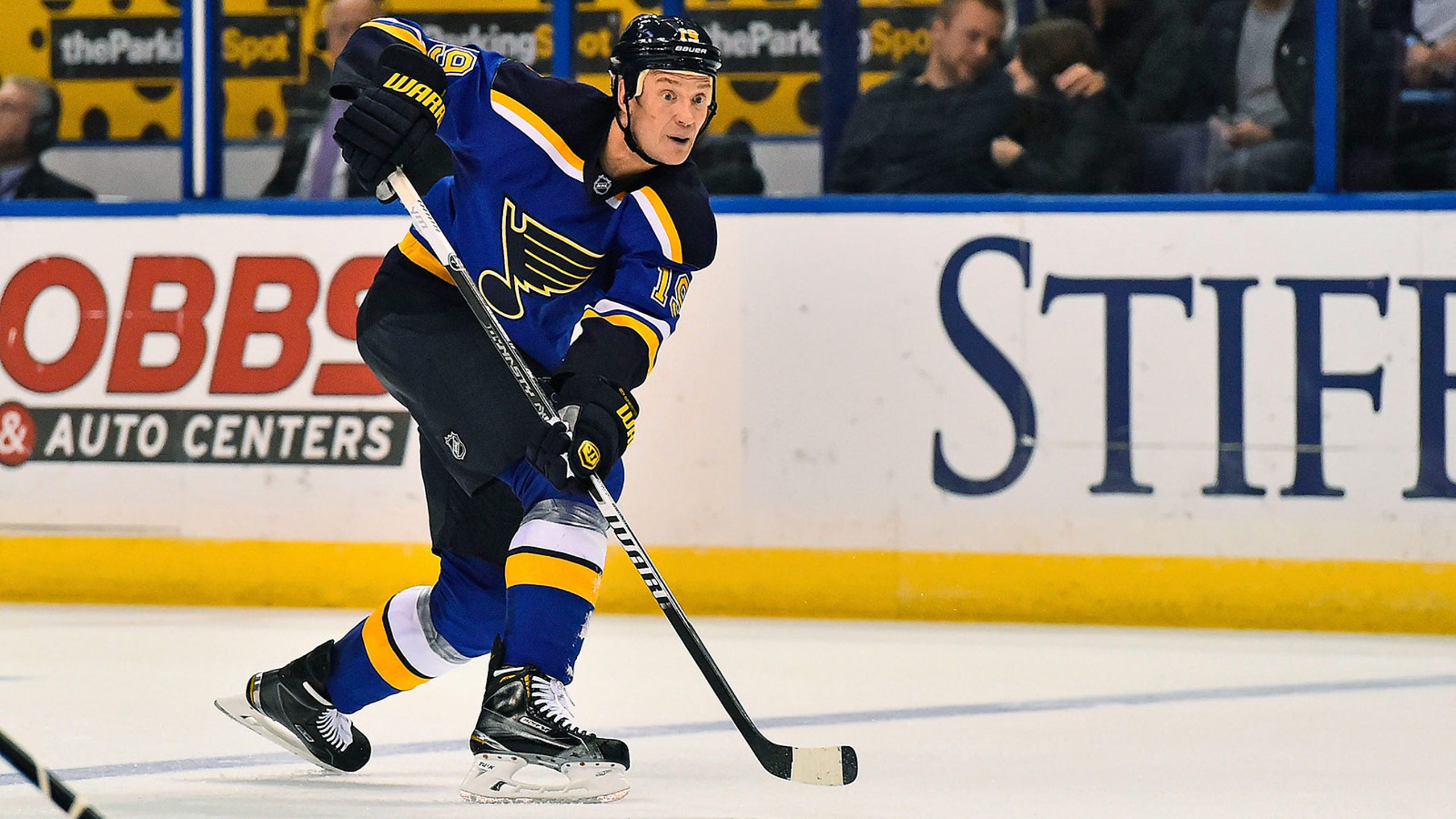 No Bouw: Blues continue to adjust to life without iron-man defenseman
BY foxsports • December 8, 2014
ST. LOUIS -- The Blues have learned even one of the deepest rosters in the NHL can't cover up the loss of one of the league's most dependable defensemen.
Jay Bouwmeester had played in 737 straight games, including 116 with St. Louis, before suffering a groin injury in a 3-2 win at Ottawa on Nov. 22. What was originally expected to be a brief absence has turned into seven games, and coach Ken Hitchcock says the 31-year-old veteran won't be back on the ice to face his former team, the Florida Panthers, in today's 7 p.m. game on FOX Sports Midwest.
"This has been one of the biggest adjustments we've had to make in a long time because he played over 20 minutes a night, but very little on the power play," Hitchcock says. "So he's taking top matchups, 1:30 on every (penalty kill), heavy minutes at the end of games, and other people have had to absorb that and it's been very challenging to our defense.
"I think everybody realizes how important he is to our hockey club now."
The numbers agree, though missed time by other defensemen and an injury to top goaltender Brian Elliott in Bouwmeester's second game out have certainly played a factor as well. Without Bouwmeester, the Blues are just 4-3 with a 2.90 goals-against average, compared with a 13-6-1 mark with a 1.97 GAA when he played at least 20 minutes in each of their first 20 games.
Chris Butler has played his first five games with St. Louis, and he's done an admirable job after showing he deserves to be back in the NHL. Kevin Shattenkirk says the St. Louis native looks a lot more comfortable than he did in training camp, and Butler's move to the top line with Alex Pietrangelo indicates coaches have been pleased as well.
"You don't really plan on life without (Bouwmeester) after (737) games in a row," Pietrangelo says. "But guys have stepped up, guys have adjusted, and it's been fun to watch."
He says they've adapted to playing a slightly different style without his partner on the top line, although Bouwmeester's return will undoubtedly bring a welcome boost and provide more rest for the other defensemen. Hitchcock says the injury seems to have "leveled off" and it's far too early in the season to take any risks with Bouwmeester, who has skated only once in the past three days.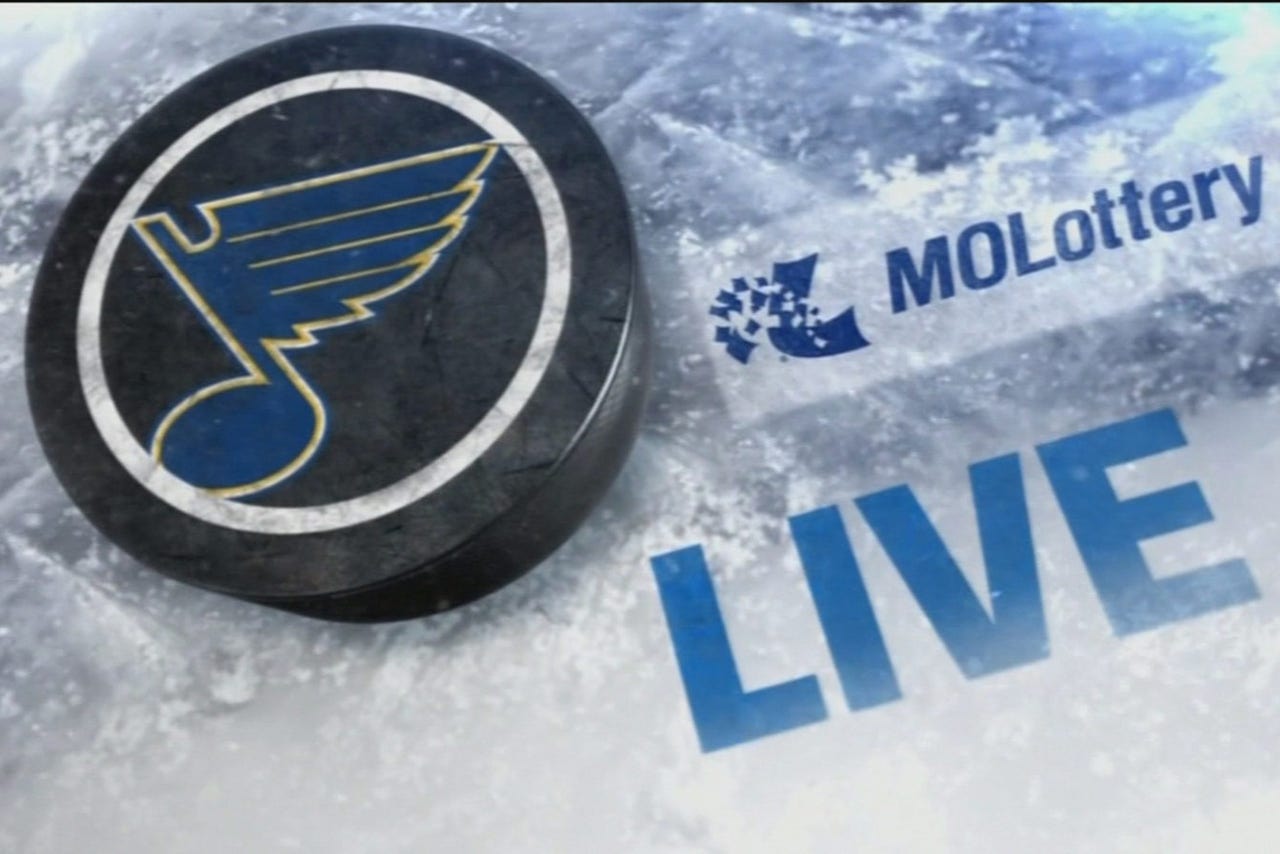 Watch the Blues Live pregame and postgame shows before and after every St. Louis Blues game on FOX Sports Midwest.
In the meantime, costly turnovers have been the biggest issue for a defense that must do a better job taking care of the puck on its own side of the blue line. Shattenkirk made the latest blunder with a careless pass when he was expecting an icing call during a first period in which the New York Islanders outscored St. Louis 3-0 on Saturday, but he's hopeful the recovery for a 6-4 win marked a step forward.
"We just kind of woke up, I think," Shattenkirk says. "When we didn't have the puck, we worked hard to get it back. Our forwards have done a great job of backchecking and really just smothering teams, and I think that's allowed us defensively to get pucks out of our zone quickly and get back on offense."
The forwards deserve some blame for the defensive struggles as well, particularly in a 4-3 loss at Nashville that saw the Predators score their first two goals after stealing the puck in their offensive zone from Jori Lehtera and Jaden Schwartz. Pietrangelo says the key to defense can be a good offense, a cliche that's particularly true when the defense is weakened by injuries.
St. Louis started seven defensemen and ended up with five healthy at the end of the game in Nashville, and Carl Gunnarsson won't play Monday night after suffering a concussion on a hard hit from New York's Anders Lee over the weekend. Shattenkirk stepped up to play a season-high 28 minutes, the best evidence yet of the 25-year-old's offseason transformation that has him in the best shape of his life and on pace to set a career mark for assists.
He'll play tonight alongside 21-year-old Petteri Lindbohm, a promising 21-year-old who made his debut for one game in October and rejoined the Blues in Nashville last week. Shattenkirk says communication will be key, but he's confident in the ability of the rookie, who continues to draw plenty of praise from Hitchcock.
"He's got a real compete level that's awful high, and the harder the game, the more of an edge he plays with, which I think really helps us," Hitchcock says. "He has come in and not missed a beat every time he's showed up and played."
Florida has the fewest goals in the NHL other than last-place Buffalo, and after averaging 2.5 goals per game with Bouwmeester, the Blues have scored at least three goals in five of their last seven games. More offensive outbursts may be just what this team needs to keep up with Chicago and Nashville in the Central Division until its defense is whole again.
You can follow Luke Thompson on Twitter at @FS_LukeT or email him at lukegthompson87@gmail.com.
---