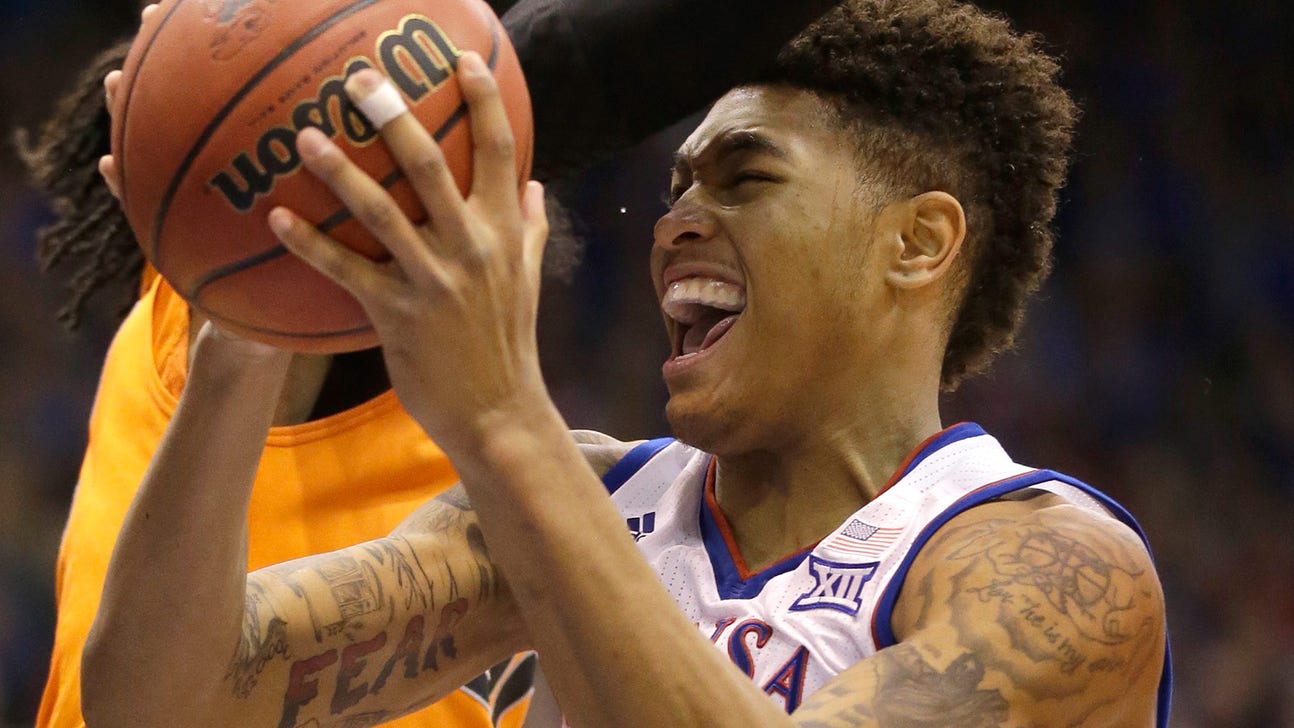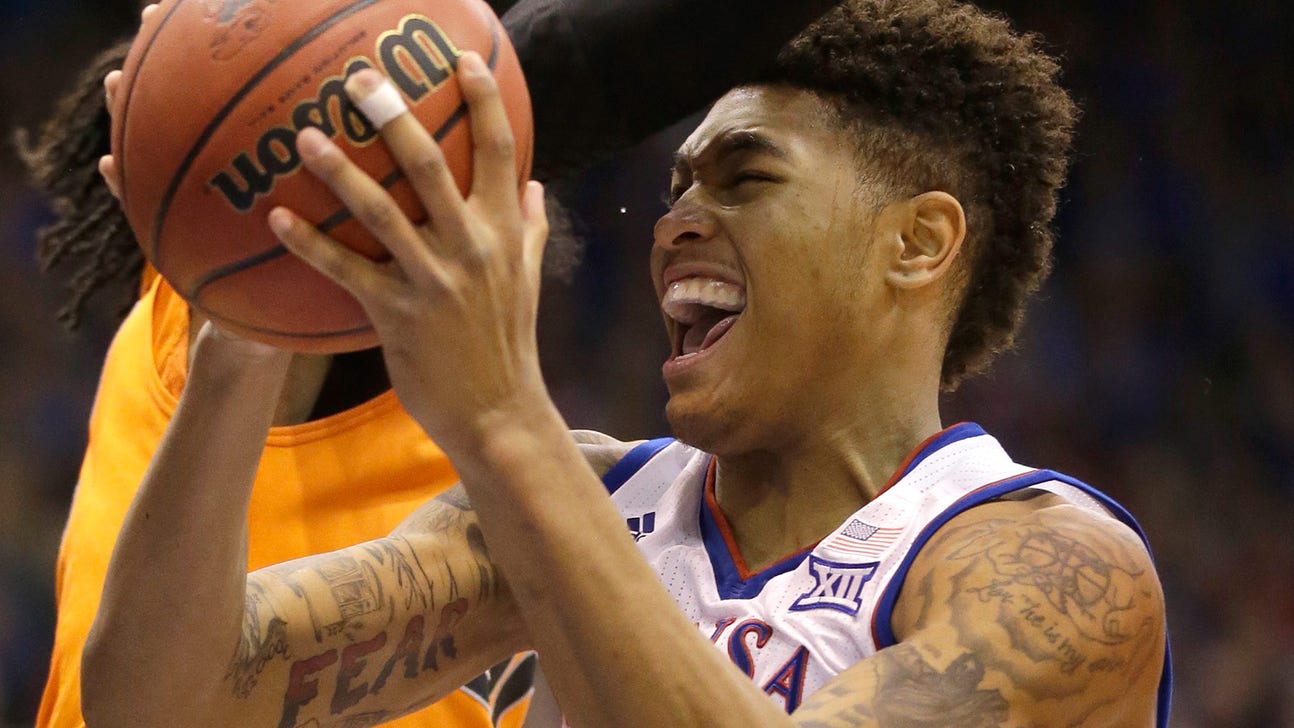 No. 9 Jayhawks look to avenge their lone Big 12 defeat with win over Iowa State
Published
Feb. 1, 2015 5:50 p.m. ET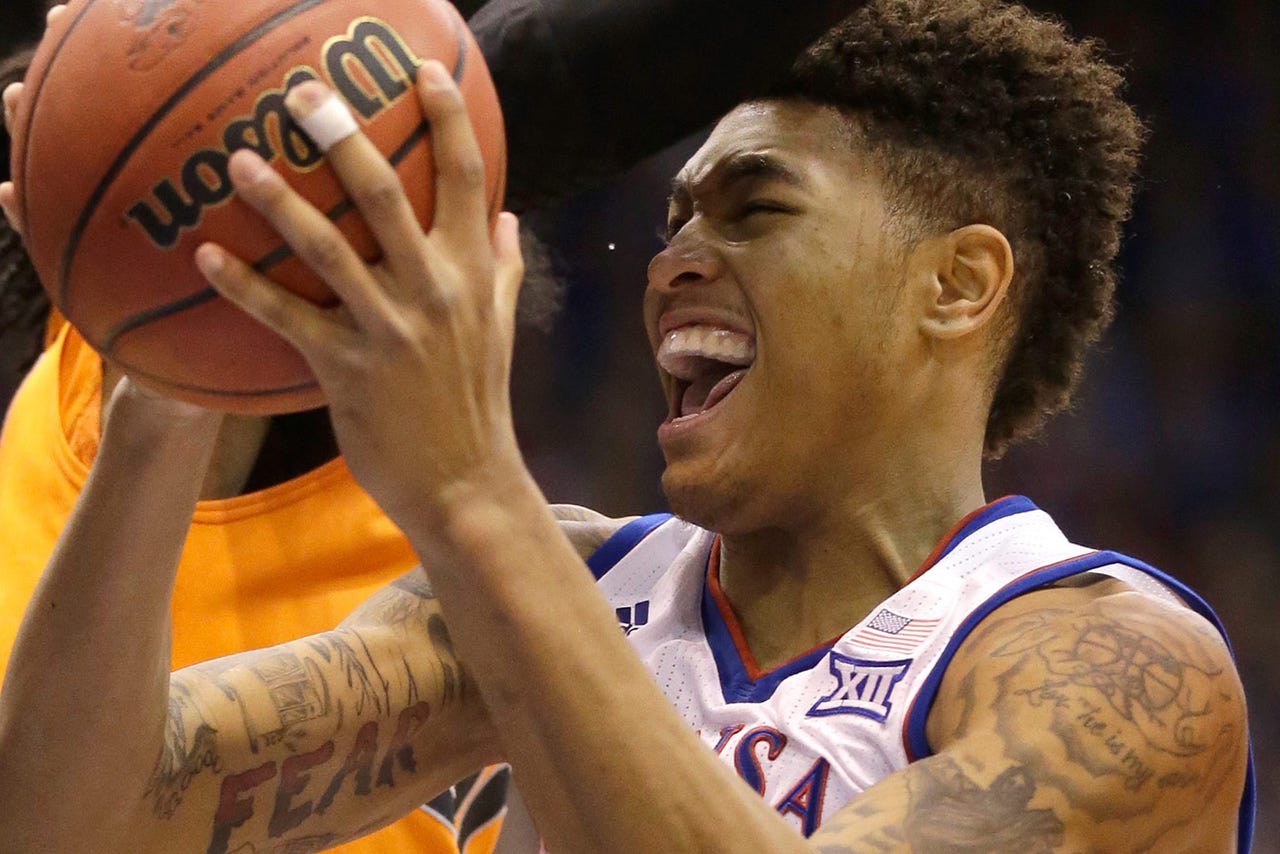 Moments after Kansas recorded its fourth straight victory since falling at Iowa State two weeks ago, its sights were set on Monday night's rematch.
The eighth-ranked Jayhawks look to avenge their lone Big 12 defeat by handing the No. 11 Cyclones a 10th consecutive loss at Allen Fieldhouse.
"We owe them," Kansas forward Kelly Oubre said shortly after Saturday's 68-57 win over Kansas State.
Among the nation's top offensive teams with 80.4 points per game and 49.1 percent shooting, the Cyclones' up-tempo style proved too much for the Jayhawks (18-3, 7-1) to handle in an 86-81 win Jan. 17. Iowa State (16-4, 6-2) shot 50.8 percent and owned a 21-10 advantage in fast-break points.
"I think they surprised us early in the game by getting it out quick and beating us down the floor," said Kansas coach Bill Self, whose team shot 42.7 percent and committed 15 turnovers but remained competitive thanks to a 44-33 rebounding advantage and a 15-5 edge in second-chance points.
Including a 94-83 loss in last year's Big 12 tournament semifinals, Kansas has dropped two straight to Iowa State for the first time since a five-game skid from February 1999-February 2001.
Considering both teams have scored at least 80 in three straight meetings and five in the last seven, they could be in for another high-scoring affair.
The league-leading Jayhawks have won 18 straight Big 12 home games and 12 of the last 13 meetings there versus Iowa State. They've averaged 85.0 points during a nine-game home series winning streak, shooting 50 percent or better in seven of those.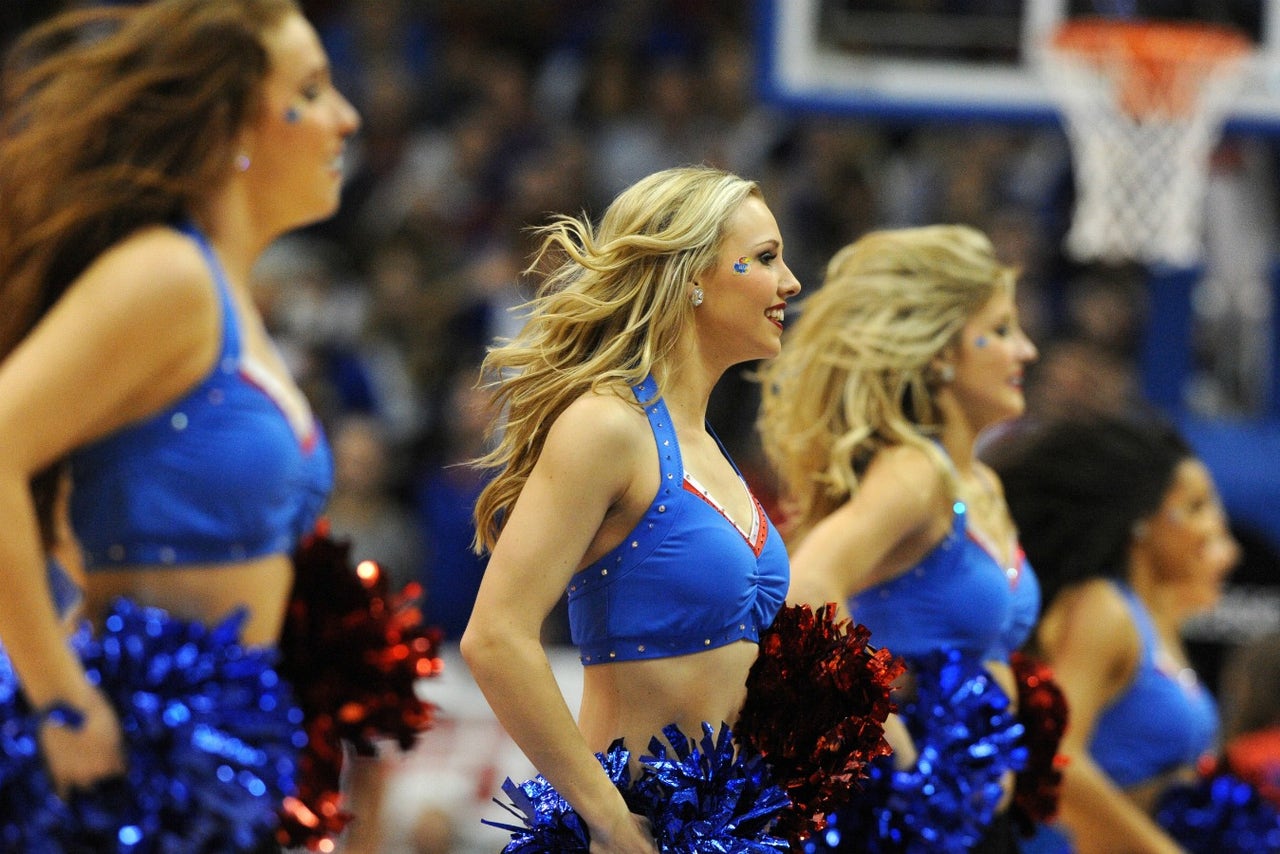 Lookin' good! Check out our gallery of Big 12 hoops cheerleaders.
Looking to avoid a third straight road defeat, the Cyclones lost in overtime there two years ago and shot 48.4 percent -- their best percentage in the last 17 trips -- in last season's 92-81 loss.
"Guys are going to have to be ready to step up and knock down shots," said Iowa State coach Fred Hoiberg, whose team shot 55.6 percent in two home games after hitting on 42.9 percent in a 78-73 loss at last-place Texas Tech on Jan. 24.
"Going into Lawrence, it may be the toughest place to play," Hoiberg added. "It's so important to come out of the gate quick. It's a heck of a challenge. We're chasing them right now, so it's an important game."
Guard Naz Long scored a team-high 20 points versus Kansas last month, while Georges Niang added 15 and Monte Morris had 11, 10 assists, seven rebounds and three steals.
The league's fourth-leading scorer at 15.2 points per game, Niang had 23 in Saturday's 83-66 home win over TCU but has been held to 10 in each of the last two road contests. He scored 24 at Kansas and 25 against the Jayhawks in the Big 12 tournament last season.
Jayhawks leading scorer and rebounder Perry Ellis (12.8 ppg, 6.8 rpg) scored 20 in last season's home win, then followed with 30 against the Cyclones in the conference tournament and had 19 with 11 boards at Ames last month.
Ellis, who had 16 with 12 rebounds Saturday, has averaged 14.2 points and 8.3 boards in the last six at Allen Fieldhouse.
Though Kansas held Kansas State to six-of-35 shooting in the first half, Self knows his squad must be completely focused after it allowed the Wildcats to shoot 56.0 percent over the final 20 minutes.
"We played good in spurts (Saturday)," he said. "It's a step forward because we won, but I don't know if it's a huge step forward as far as us playing the way we need to, to win consistently."
---