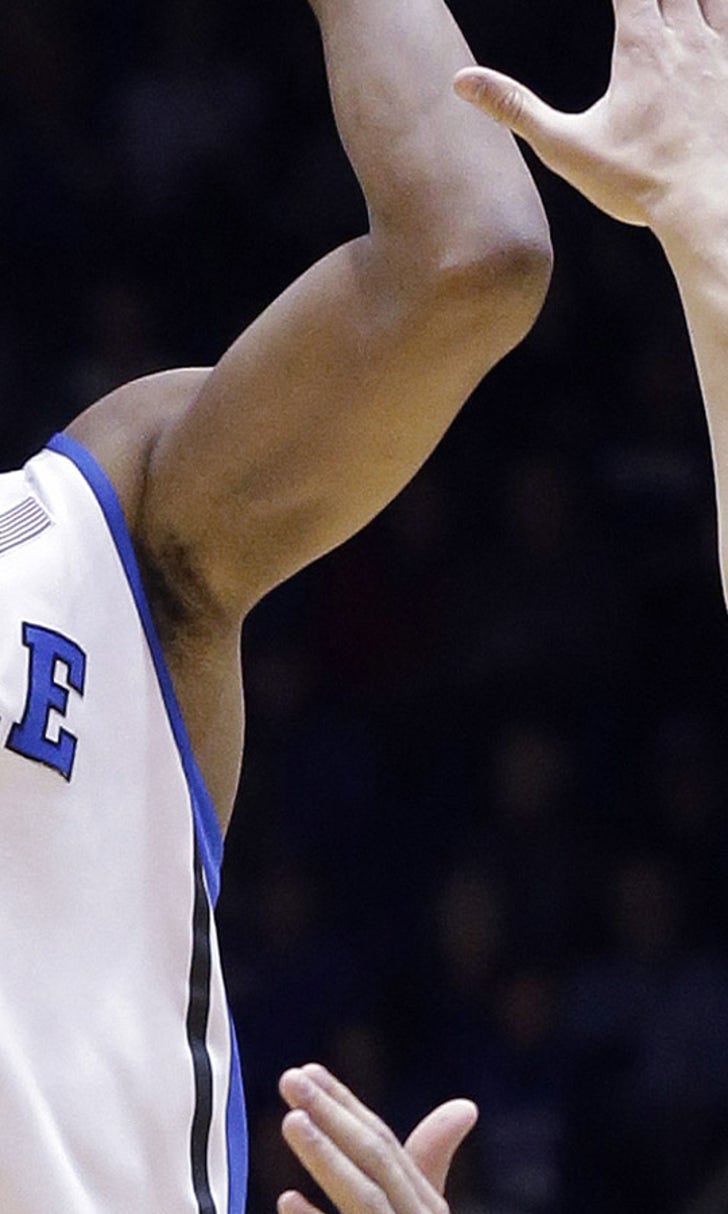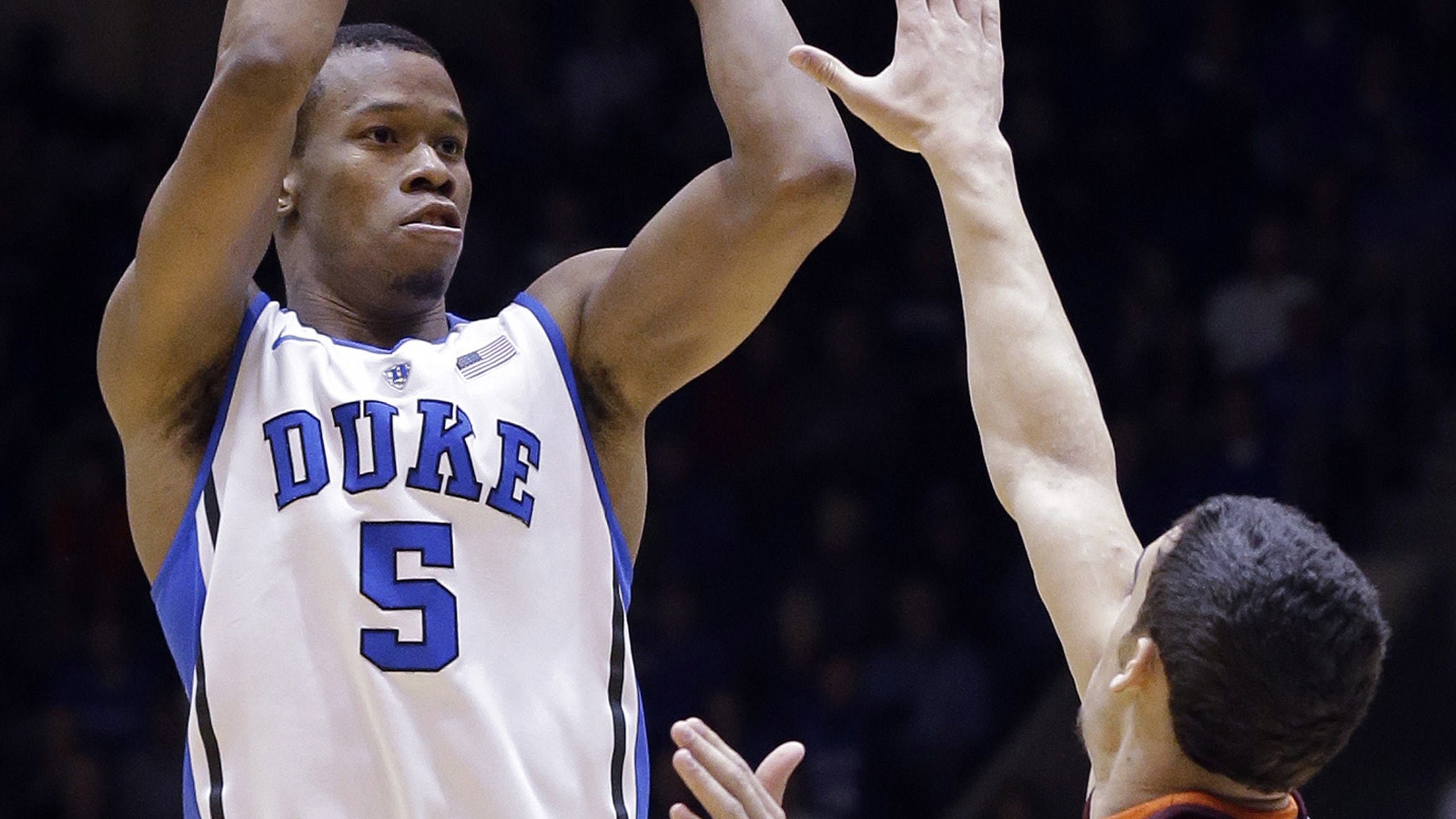 No. 6 Duke ready for a break after routing Virginia Tech
BY foxsports • February 26, 2014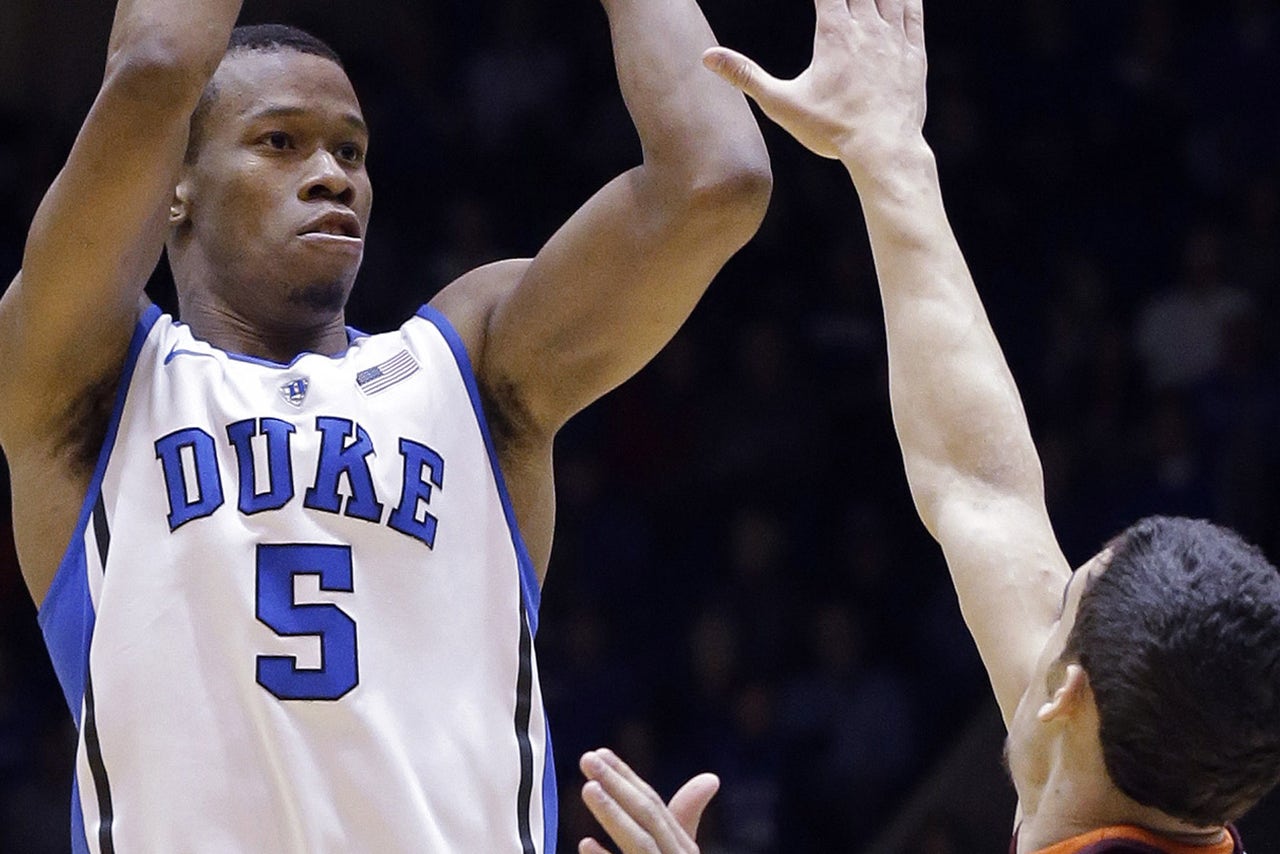 DURHAM, N.C. -- After No. 6 Duke (23-6, 12-4 ACC) capped off its 11-day, five-game stretch with a 66-48 win over Virginia Tech (9-18, 2-13 ACC) that could nicely be described as workmanlike, head coach Mike Krzyzewski had one word for it.
Well, it was really a sound. 
"It's kind of like you -- I don't know if you do this, but getting that last bit of toothpaste out of there. Even though you've got two full containers, you're going to get that last little bit and today was kind of (guttural sound while miming squeezing a tube of toothpaste), let's get it out of there."
For awhile, it was just like that. Duke shot just 38.7 percent for the game but stifled the Hokies early and got out to a 24-4 lead. Virginia Tech stayed stuck on four points until the 9:21 mark of the first half, but scored 15 in the final 7:21 and 20 in the first nine minutes of the second half. 
Ultimately, though, Duke started hitting shots and turned up its defense back up to 11, where it belonged.
It started the game at 11, though, only because Krzyzewski had already rolled up the bottom of the proverbial tube of toothpaste before the game. 
His team came out on the court for pregame warmups an hour and a half or so before the game, and neither he nor his staff liked what they saw. 
"We came out and we started to warm up, we came back in and they got us pretty good because we didn't look like we were ready to go out there and fight," Rodney Hood, who led Duke with 21 points, said. 
"The staff felt like we were lax in our warmup," senior captain Tyler Thornton, who never lacks for effort, said. "They didn't want us to big-time the game. They got into us, and they should've. It just sparked us to really get ready to go."
Krzyzewski is big into psychology and body language, and he always wants his team to look like they're as into the game as possible. Mopey facial expressions, slumped shoulders, maybe even not standing up in support of a teammate on the bench -- all of that gets noticed. 
And they knew something was off.
"The coaching staff, they're so in tune with how we are as a team. If we're not ready for a game, they can see it from noticing something as little as the face we have on," redshirt freshman Marshall Plumlee said. "They just really want to emphasize that we need to be just as ready for this game as we would for a national championship game. I think we were able to turn it around and got a good start. There were some ups an downs but in the end, I think we banded together for a good team win."
Many would be dismissive of Duke's recent stretch as no big deal. Kids play multiple AAU games in a day. Plus, they're 18-22-year-olds. How could they possibly be tired?
Physically, there's probably a lot of truth to that. Mentally, it's another story. Obviously, these games are a little bit higher stakes than AAU.  
"I think mentally is the thing," Hood said. "If you're mentally ready to play you'll be physically ready to play but if you're not, it takes you a long time to react to what's going on in the game. I think we started off well and I think we didn't hit shots and then when we started getting lackadaisical on defense."
Duke will now have a much-needed eight days of rest and Krzyzewski will finally get a chance to self-scout his own team rather than an upcoming opponent. 
As Duke has developed some depth, the biggest question mark remains when to use those players on the bench and with what lineup. 
Krzyzewski started utilizing Duke's depth during the most recent stretch in ACC play at first by using hockey style five-for-five substitutions. He said those won't continue, and that his two most important players -- Hood and Jabari Parker -- need to be on the court as much as possible. The key is making that work while also getting some of Duke's struggling players going.
"Part of it is we have to take a look at how we sub. I like our starting unit. I think they've developed a really good chemistry," Krzyzewski said. "How do we rotate, because we're not just going to sub five guys. There's got to be a rotation. 
"Especially after these next two games, you get into Tournament play, Rodney and Jabari have to be out on the court. What are you resting them for? So we have to get into figuring that out."
---