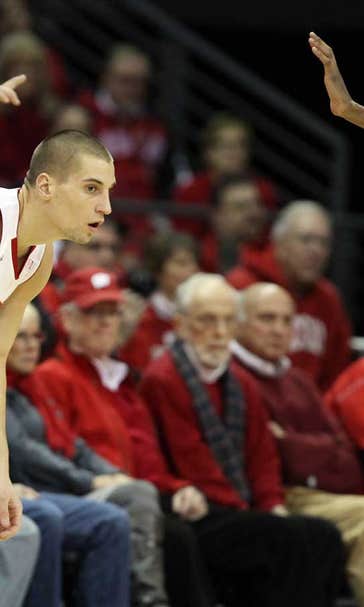 No. 24 Ohio State fends off No. 14 Badgers 59-58
February 1, 2014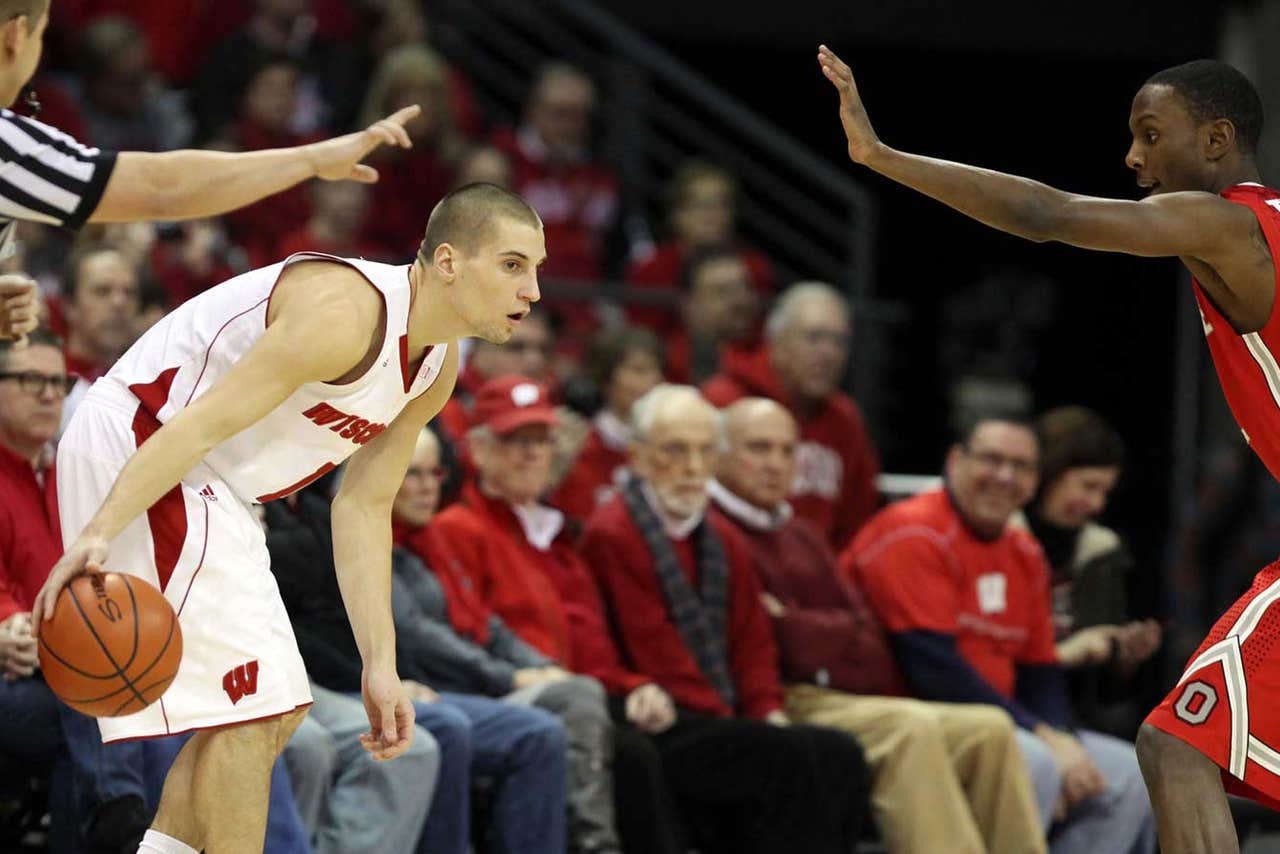 MADISON, Wis. -- Lenzelle Smith Jr. whiffed on a layup, fell to the floor and Ohio State thought another tight game was about to slip away.
But behind Aaron Craft, the Buckeyes finished strong. The senior scored all seven of his points in the final 4 minutes, LaQuinton Ross added 13 for the game and No. 24 Ohio State held on after a turnover with 8 seconds left for a 59-58 win Saturday over No. 14 Wisconsin.
Sam Dekker missed a 3 at the buzzer for Wisconsin, which suffered a third straight home loss in a bruising back-and-forth affair with the Buckeyes (17-5, 4-5 Big Ten).
After a humbling loss in Columbus in overtime earlier in the week to Penn State, coach Thad Matta's team escaped intact this time.
"I thought we had better composure. I thought we had a better pace about us," than in the loss to the Nittany Lions, Matta said. "I thought we executed better down the stretch."
Smith's slip-up was a huge exception. He got the ball in transition after Traevon Jackson missed a free throw, then was accidentally bumped to the floor by teammate Amir Williams after getting his own offensive rebound.
"You wouldn't expect anything less with what we've gone through this year, right? That's kind of how our year has gone," Craft said.
The Badgers (17-5, 4-5) set up for Jackson, who has had his moments hitting game-winning shots. Ohio State was prepared, and Wisconsin settled for a decent second option in Dekker before he missed the 3.
Another tight loss averted.
"Going through it last game helped us a lot today," Craft said. "Everyone had a look in their eye in the timeout, and we didn't want that to happen again."
Freshman Nigel Hayes had 17 points for the Badgers, which is free-falling down the Big Ten standings following a fifth loss in six games after a school-record 16-0 start.
"In this league against good teams you have to play the full 40 minutes. Every possession." said guard Josh Gasser (seven points, six rebounds). "Sometimes you just have to make a play or two. ... They just made one more than we did."
Ohio State was in a similar spot coming into the afternoon after losing five of six following a 15-0 start.
Matta sought more toughness from his team after the loss to Penn State, and the coach's tough love seemed to pay off at Kohl Center.
"There were a lot of times where we beat ourselves gambling on defense or rushing a shot on offense or not winning on screens," Craft said. "Those were things that we wanted to sharpen up."
And yet, Wisconsin had plenty of chances to win. But after a good start to the game, the Badgers went just 5 of 10 from the foul line late and didn't hit a field goal in the last 6-plus minutes.
"You control what you can control. And, obviously, we didn't do that from the offensive end," coach Bo Ryan said. "You're not going to re-invent the game of basketball, but guys have to be able to step up and hit shots."
Craft didn't get his first basket until 3:57 left, though it was 3 that helped his team finish on an 11-4 run.
The Buckeyes didn't take the lead for good until Williams (nine points, six rebounds) went 1 of 2 from the line with 54 seconds left for a 58-57 lead.
Both teams struggled with foul shooting, though it hurt Wisconsin more in the end. The team has lost three straight at home for the first time since 1997-98.
"We've got to change something," said guard Ben Brust (13 points, seven rebounds) "We can't sulk. We've got to move on."
Wisconsin couldn't capitalize on Hayes' solid play in the second half. He has been Wisconsin's best scoring option in the frontcourt the last few games, though he still needs to work on foul shooting after going 5 of 11 on Saturday.
Dekker finished 2 of 6 shooting for four points, nine below his season average.
Things looked good in the first half for the Badgers, who played more aggressively on offense.
The last play epitomized Wisconsin's successful formula. Frank Kaminsky swooped in for a one-handed offensive rebound and in the same motion tipped the ball to Brust, who converted for quick basket and a 33-29 at the break.
---